Edgecombe brothers winery located at the corner of West Swan Road and Gnangara road has a family friendly burger bar open every Friday night 5:30pm to 8pm.
With a beautiful setting nestled amongst the vineyards, you have a view of a gorgeous little lake. There is a lovely grassed area where kids can run around and play ball all while in the view of most of the outdoor tables.
The menu is nice and simple for a good Friday evening feed where the focus is obviously burgers. We had the BLT and the Pollo chicken burger while the kids shared a hot dog (Edgecombe was more than happy to cut in half and wrap up separately for us so we could avoid any arguments with our kids!). The meal was reasonably priced and was a nice portion size. I totally recommend you get a serve of sweet potato chips, a little bit expensive but the portion size was big enough for the 4 of us to share as a side to our burgers. These gorgeous orange chips were the highlight of our meal! I had a nice glass of wine while my husband had a feral brewery beer which was a lovely way to unwind from a busy week all while watching our kids have fun with other children on the grassed area.
They have pencils and colouring in pages located outside the restaurant door as you walk to the alfresco area and during the colder months they also have a fire pit which just adds such a nice ambience.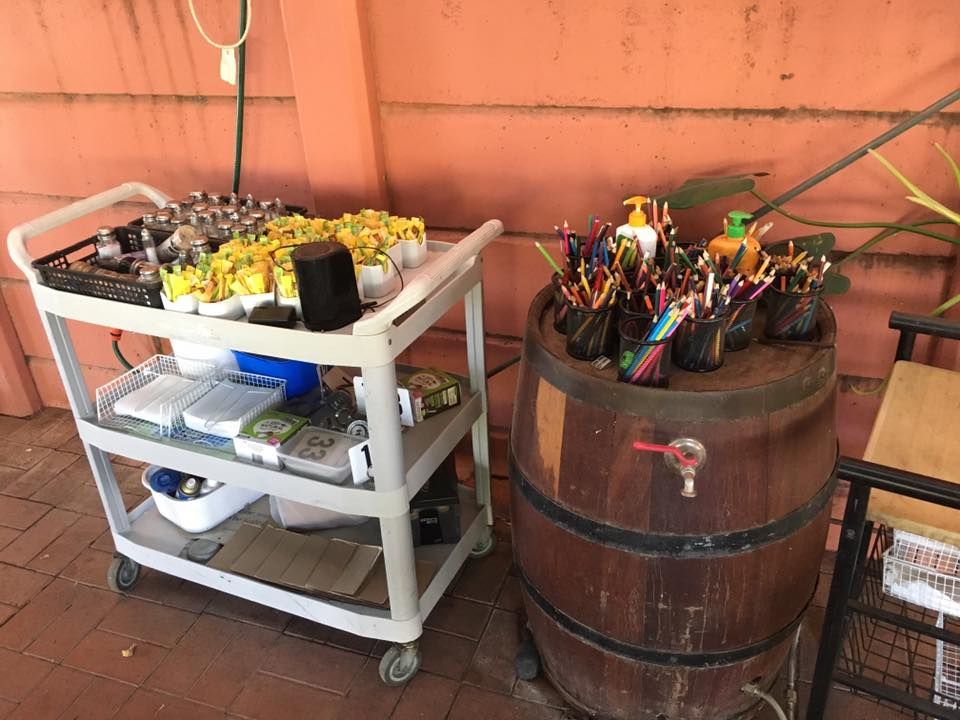 There is ample parking out the front and the toilets are located outside behind the bamboo screen near the grassed area.
Burger prices start from $12, hot dogs are $6, hot chips $6 and sweet potato chips are $9.50.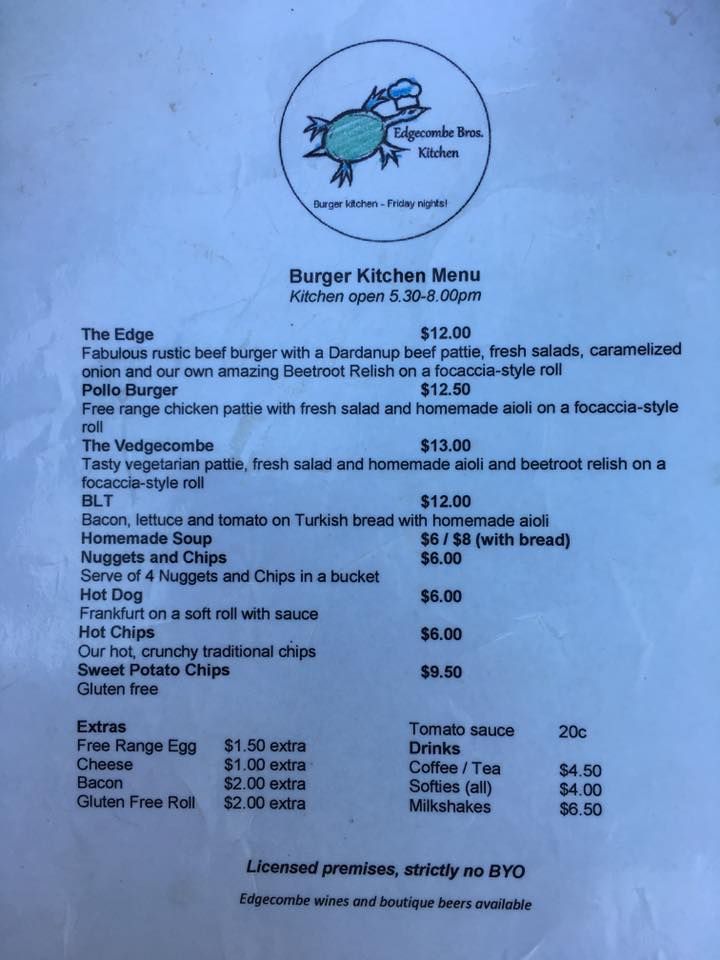 A definite must for families wanting a nice relaxing dinner, with a nice setting for the kids to make friends while parents can enjoy a refreshing wine or beer sundowner.
Edgecombe brothers winery is located at 1733 Gnangara Road, Henley Brook.
www.edgecombebrothers.com.au

Find more family friendly restaurants
Find more things to do in the Swan Valley