In the heart of Mount Hawthorn you can find Casa Bianchi, a lush oasis of greenery close to the city. Formerly a garden centre with a cafe, Casa Bianchi has transformed into a casual Mediterranean-style cafe suitable for families dining with children.
The cafe itself is very open plan, with no real walls between the inside and outside dining areas apart from some clear bistro blinds. Garden, water features and sculptures surround you wherever you choose to dine.
Despite the open design, the cafe is shady and coffee, with the leafy plants and umbrellas covering most of the seating areas. Seating is set all around the outdoor area, tucked into every corner of the cafe.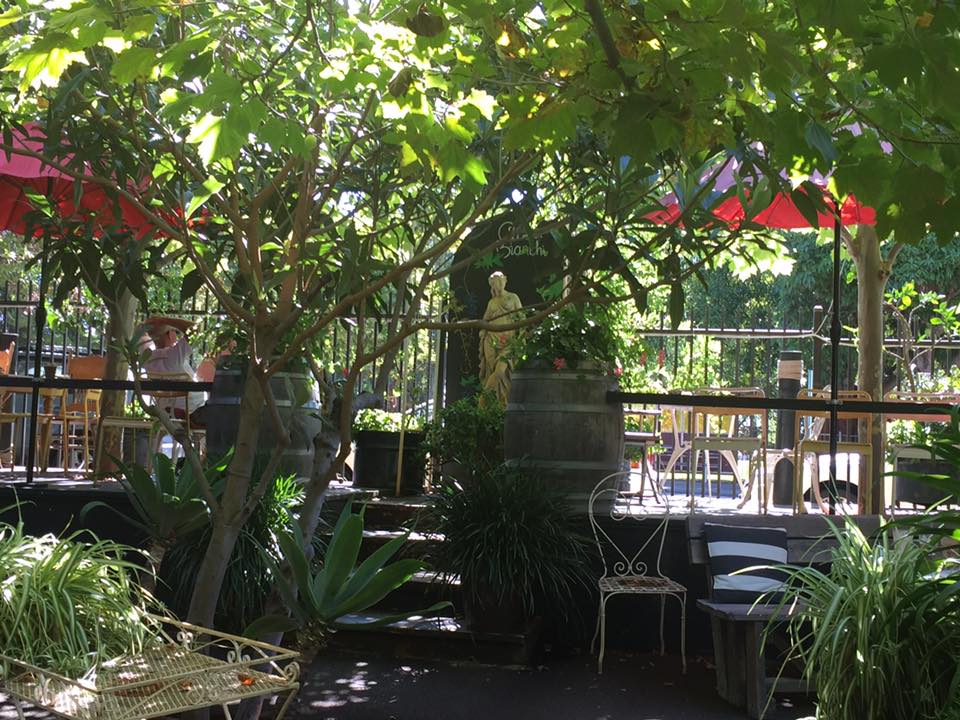 Casa Bianchi serves a range of items to suit most culinary tastes, from beautiful all day breakfasts to a lunch menu, to coffee and cakes, and freshly squeezed glasses of juice or granitas.
Breakfast options include Greek yoghurt with fruit compote, French toast, or eggs, served either scrambled or poached on multigrain toast. Ham, baked beans, bacon, mushrooms or tomato can be added.
Lunch options include classic items such as Caesar or Greek tomato salad, chicken parmigiana with the house salad, pastas such as cannelloni or lasagna, or toasted sandwiches and rolls.
There's a glass cabinet at the counter full of beautiful fresh cakes, muffins and cheesecakes. The cafe regularly serves miniature sized cupcakes with cute toppers for the kids.
Children will love the large fish pond that takes up much of the outdoor section. Small cups of fish food are available on request from the counter, with the larger fish coming up to just about take the food out of your hand. It's the highlight of every visit for Miss 2.5.
Why not combine your visit with a play in the park? Casa Bianchi is situated just across the street from Braithwaite Park which has play equipment to suit to most kids. On the day we visited to review, we grabbed takeaway coffees and juices, and headed to the park for a run around after feeding our fishy friends.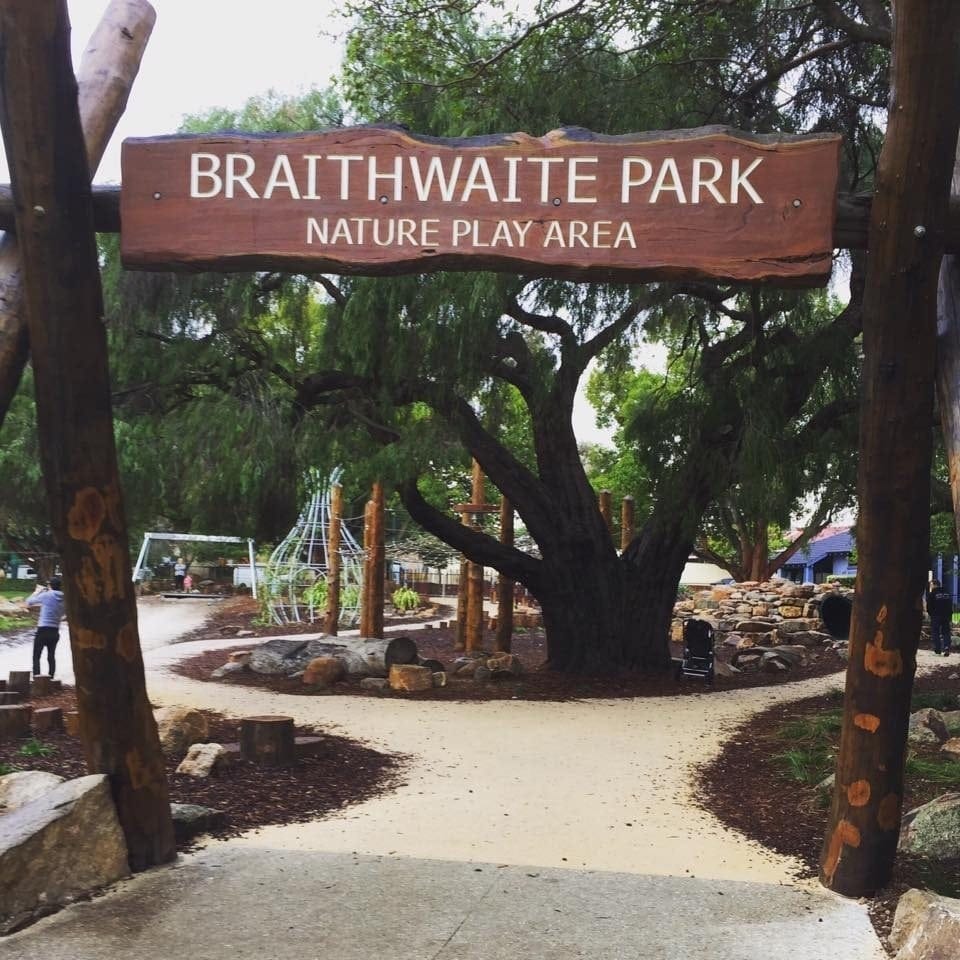 Casa Bianchi is located at 193 Scarborough Beach Road, on the corner of Scarborough Beach Road and The Boulevarde, Mount Hawthorn.
Payment is by cash only, and free street-side parking is available on Scarborough Beach Road and on The Boulevarde.
Casa Bianchi is open 7 days a week from 7.30am to 4pm, with the breakfast and lunch menu available all day from 8am to 3pm.