If you have a Thomas the Tank Engine fan then this is a perfect day out for you. If not it is still a fun day out with little ones.
The Castledare Miniature Railway runs twice a month regularly and usually runs on Wednesday's during the school holidays too. There are two stations, Niana Station and Wilson Park. The train runs from Niana station on the 1st Sunday of the month and the Wilson Park station on the 3rd Sunday of the month. Make sure you head to the right station.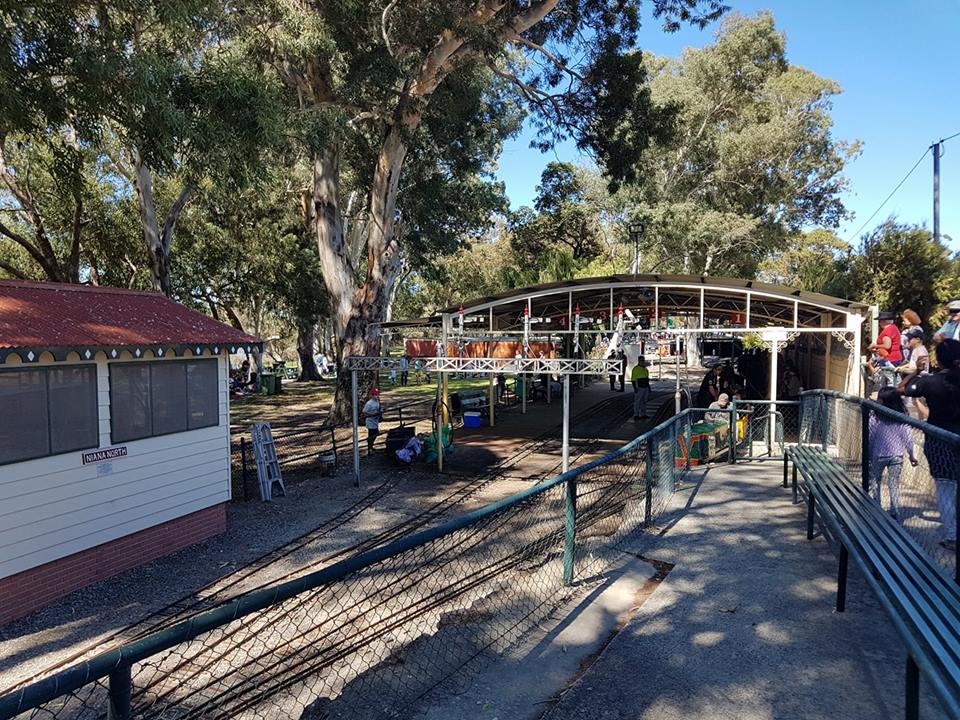 We recently went on the first Sunday of the month so left from Niana Station. Previously we have ridden the train from the Wilson Park Station. There was plenty of parking at the station.
Tickets are just $7 for adults, $4 for children, under 2 years free. No bare feet allowed.
When we arrived just after 11am the line looked long but moved quickly. There were three or four different trains running so while we waited there was plenty to watch as trains pulled in and out the station. There was one steam train and several Diesel engines running. The trains can be noisy and the steam train does let off real steam.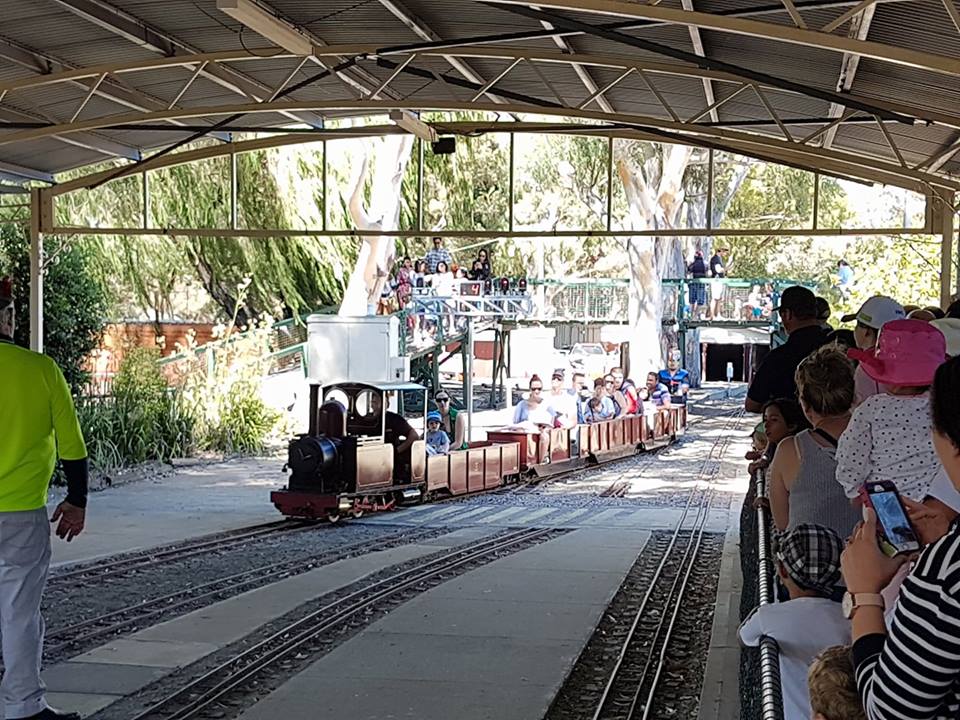 We got to ride on the steam train. The seating isn't very roomy for adults but the train ride is only short and once you get going you quickly forget about the seats and enjoy the ride.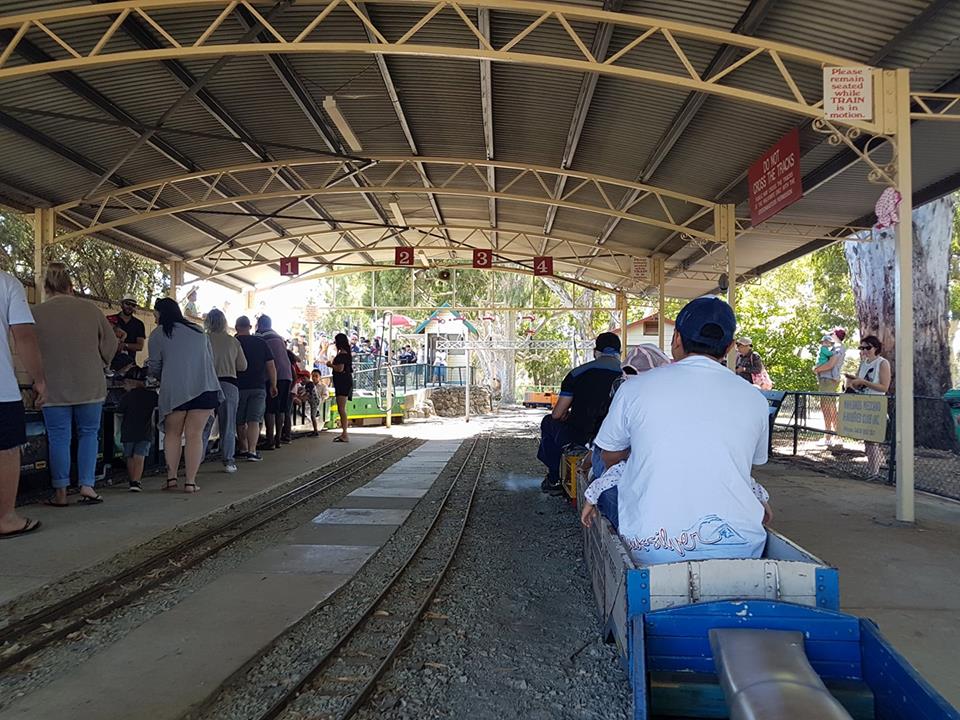 The train takes about 10 minutes and goes through the bush and wetlands. There are bridges to cross and nice views to take in. At one point the tracks came together and our train was travelling alongside another train. The train had to stop at the signals to let trains pass just like real engines. There was plenty of hoot hooting and waving as the trains passed.
The station has a basic canteen selling tea, coffee and snacks like pies and sausage rolls. There are toilets available. There are a few picnic tables and a grassed area as well if you wanted to take a picnic and watch the trains go by for a little while.
Wilson Park Station is in the grounds of the Canning River Regional Park which has a playground, BBQs and the Canning River.
Niana Station 1st Sunday of the month. 11am to 3pm. Castledare Place Wilson. Weather permitting generally steam and diesel services
Wilson Park Station (Kent St Weir) 3rd Sunday of the month. 10am to 2pm. Kent St Wilson. Diesel service only.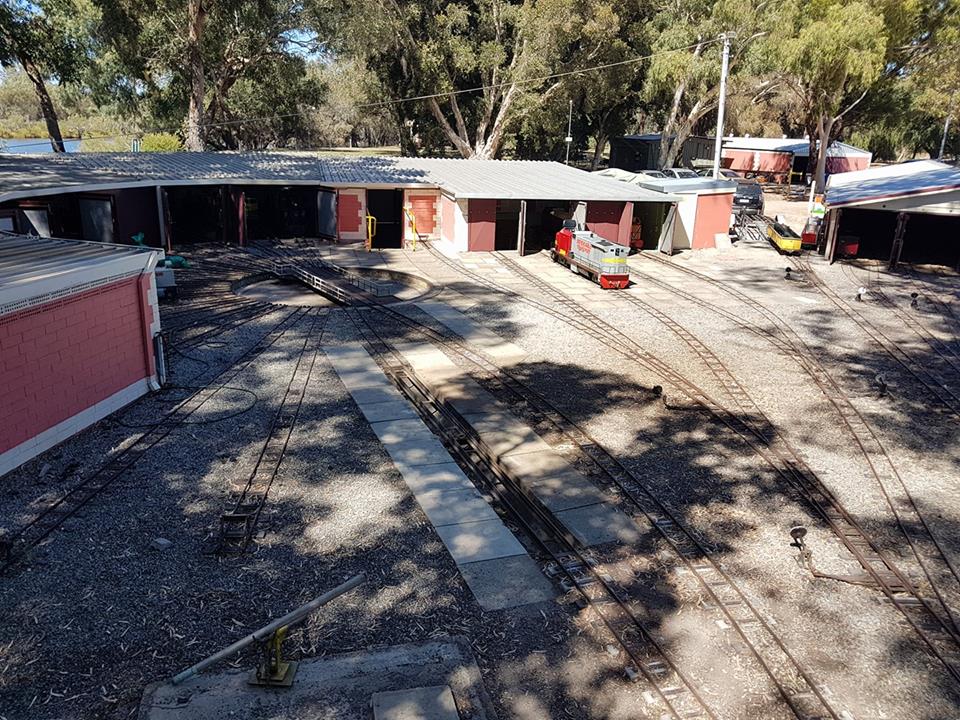 Castledare Miniature Railway
Castledare Pl, Perth
www.castledare.com.au
www.facebook.com/cmr1963
Find more places to visit in Perth