Bert Tyler Vintage Machinery Museum is a quaint reminder of our state's past right amongst the thriving City of Armadale.
Boasting some impressive machinery including a large windmill, a horse and buggy and a band saw built in 1876.
Bert Tyler Vintage Machinery Museum is an excellent example for children to understand first-hand how the world worked before cars, computers, mobile phones and modern technology.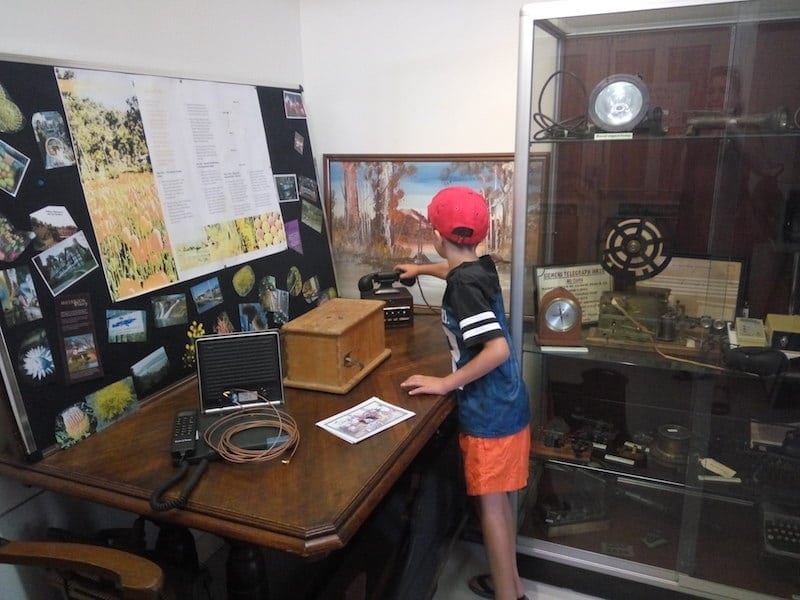 You won't find any media devices here.
This is a wonderfully interactive experience with many displays encouraging a hands-on approach for inquisitive minds of all ages.
My kids couldn't open the vast range of display draws fast enough! So many interesting finds, hiding an amazing collection of relics from yester year.
The replica post office section was a hit as they explored each display, talking on telephones with cords, tapping away at turn of the century computers and typewriters from an era long ago.
On Tuesdays from 10am – 1pm there is a Morse Code demonstration and children can send a telegram message.
Bert Tyler Vintage Machinery Museum is next to the Armadale Visitor Centre
Open Mon-Fri 9am-4pm
Sat & Sun 11am-4pm
library.armadale.wa.gov.au/bert-tyler-museum

Find more places to visit in Perth