Spring has sprung at Araluen Botanic Park in Roleystone! The Yates Springtime Festival back again this September, giving a spectacular show of tulips and other springtime blooms! It's open every day, though on weekends there is extra entertainment, with a rotation of The Freedom Fairies and Enchanted (see their website for details).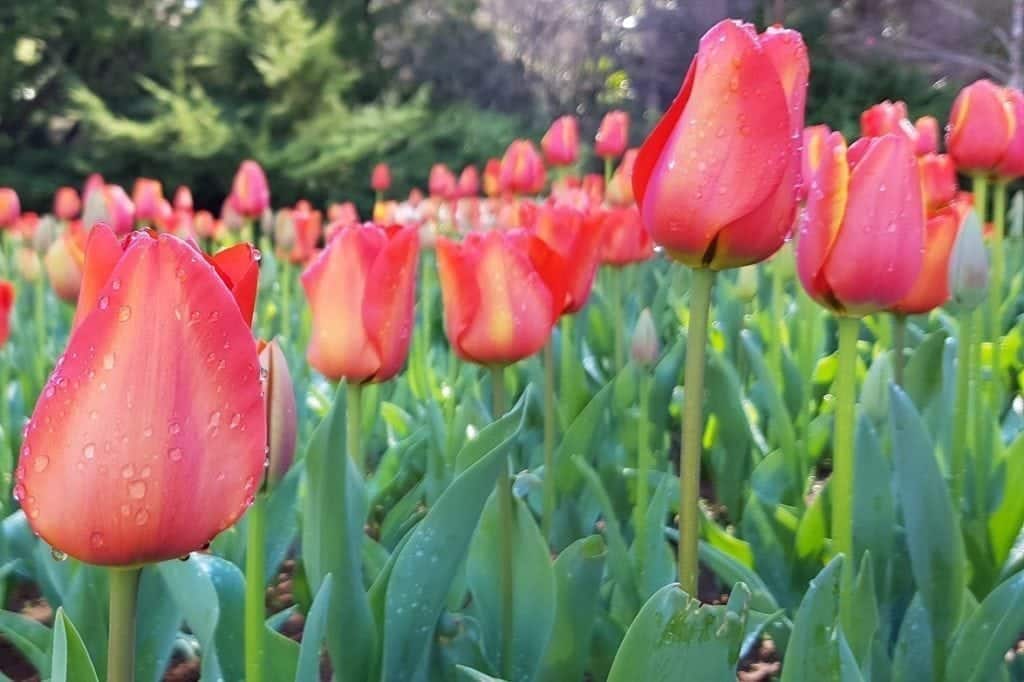 With over 180,000 bulbs planted throughout the vast park, everywhere you look there is vibrant colour amongst the exquisite grounds that are very well manicured.
There's grassy areas for kids to run around, with beds brimming with bulbs, just watch out for the many small ponds and water features with little ones. There are discoveries to be made around each and every corner.
There's also stunning native bush areas, with clumps of tulips, alongside gushing streams and waterfalls.
The park is quite hilly and features a lot of steps. It is also special-needs friendly with lots of gradually inclined pathways for wheelchairs, prams and people with rickety knees and aching backs. And if little feet get tired, why not take a ride on the Araluen Express Train! This is enjoyed by young and old alike and is a great way to see more of the park. Train tickets can be purchased at $5 for adults and $3 for children. Kids 5 and under are free! The queue is sheltered for sunny/wet days.
Especially for the Yates Springtime Festival there are extra food options (note: pic from 2018).
A lot of groups like to take a picnic or utilise the electric barbecues.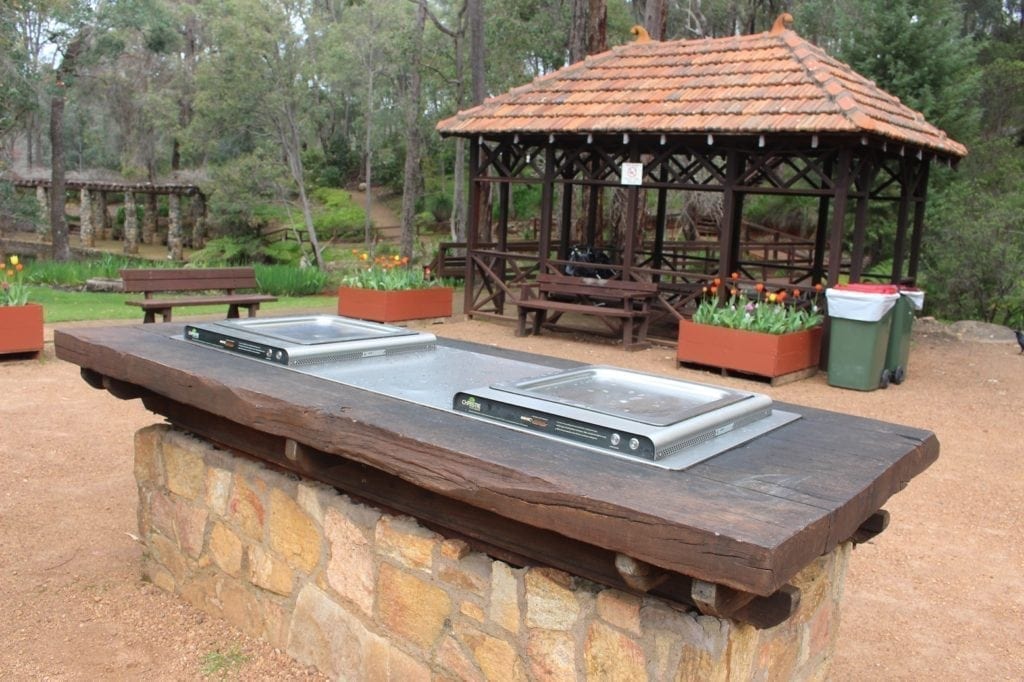 We stopped for a cuppa at the Chalet Healy tea rooms, which is open all year round from 10am to 4pm.
Here we enjoyed a coffee and a scrumptious slice of blueberry tart. There's a full menu available, including some tasty bites for kids and highchairs too.
The gift shop "Roundhouse" building is charming. There are tables and chairs outside, by a coffee van.
Inside, there's a large range of beautiful gifts for all age ranges and interests. It's difficult to come out empty handed!
If you want to delve a bit deeper Springtime tours are available on Mondays, Wednesdays and Fridays. The knowledgeable Tour Guides take you for a walk through the park and learn all about the Araluen's flora and history. Booking are essential. Araluen is open all year round. It's such a beautiful place to take your family for a picnic and relax in the lush, shady surroundings.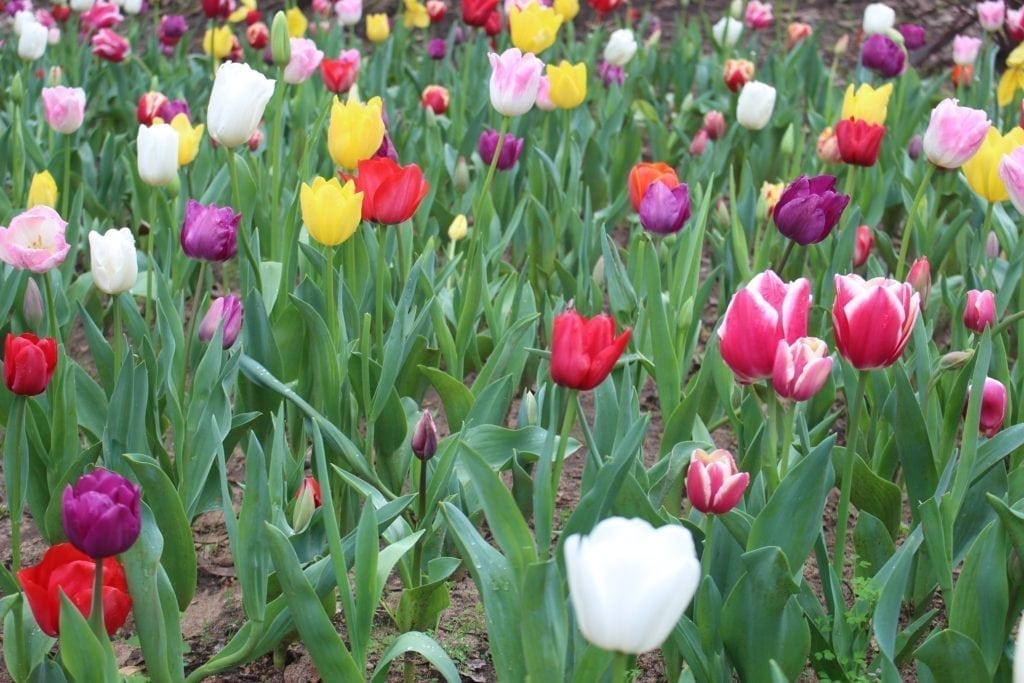 Araluen Botanic Park is open every day of the year (except Christmas)
The Park's opening hours are seasonal and admission charges apply, please see their website for details www.araluenbotanicpark.com.au
Find more walks and picnic spots