Hosted by the Northern Districts Model Engineering Society (Perth) Inc., the Stirling Miniature Railway is a magical experience for kids of all ages. Even us who are kids at heart!
Meeting the lovely people who run the trains and work in the kiosk, you can see they love what they do, introducing their shiny miniature engines to the younger generations. Everyone was friendly and made us feel welcome.
We went later in the morning, arriving close to 12pm. We bought our ticket at the kiosk/ticket office, then headed up a ramp and down the steps to the platform. There wasn't a long wait to ride, maybe 10 minutes at most. Two trains were running, a diesel and a steam engine. Miss almost 3 loved the steam engine the most, saying, "There's Thomas, Mummy!" each time it went by.
The trains do two loops around the track each ride, going through a tunnel, and over a bridge. They toot as they go, and the steam engine puffs smoke just like its bigger brothers.
If you're in need of refreshments during your visit, there is a kiosk on site as I mentioned. They mostly stock drinks and ice creams, and a few snacks.
Across the tracks, there is a shady, open area for picnics with a number of tables and chairs and a row of free to use barbecues available. We'd suggest bringing something to barbecue or a packed lunch along if you think you may want something more substantial to eat like we did. Well, after we had an ice cream anyway!
If you wish to use the barbecues during your visit, you'll also need to bring along your tongs, etc, to cook with as these aren't supplied.
Stirling Miniature Railway is open from 10am to 2pm the last Sunday of every Month (except December).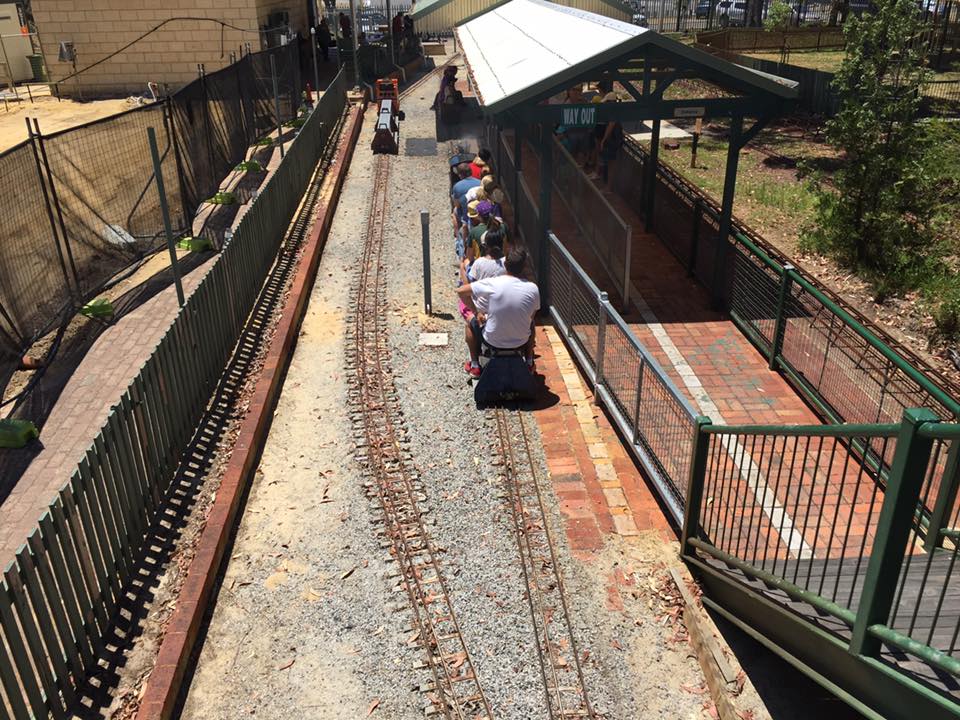 Entry costs: $10.00 per person or $40.00 per family (2 adults and up to 4 children maximum). Children under 3 years old are free.
Entry cost includes unlimited train rides.
Safety requirements: For safety reasons, all visitors are required to wear enclosed in footwear – no thongs or sandals. During your train ride, visitors are asked to keep their hands and feet on the train, with feet kept on the footboards if they can reach.
Accessibility: Wheelchair and pram access is available up the ramp and over into the picnic area. However, the platform for the ride is only assessable via steps.
The Stirling Miniature Railway is located on Vasto Place, Balcatta, just past the Western Power depot.
For more information, head to their website: www.ndmes.net or call 9349 0693.
The Stirling Miniature Railway is available for children's birthday parties and other parties. For further information, contact Paul on 0407 010 252 or email costall.paul@gmail.com.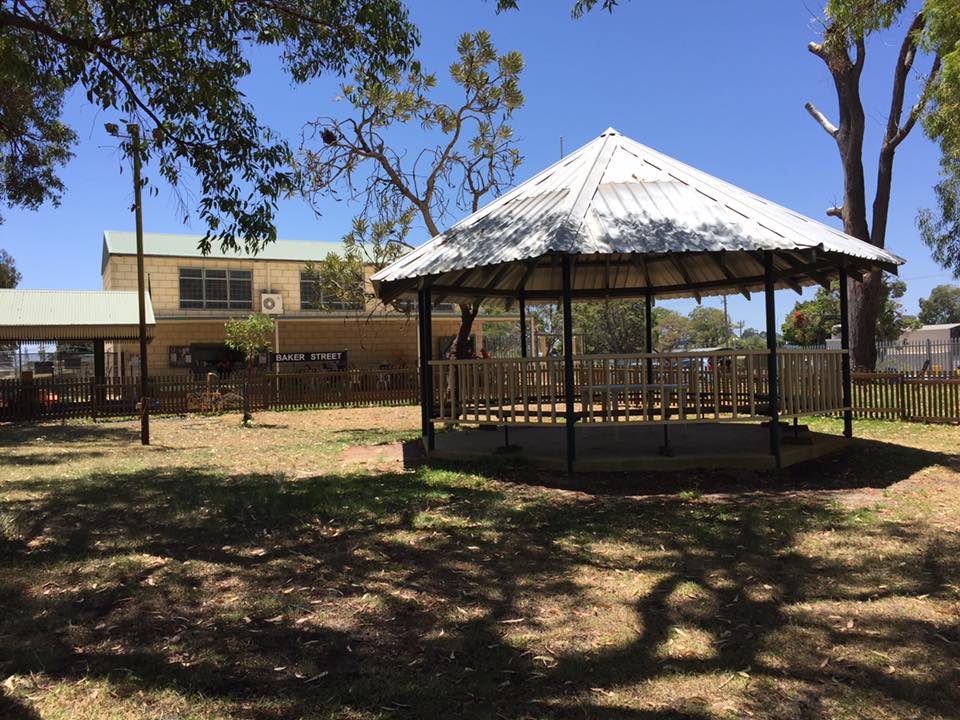 There are toilet facilities on site. As of January 2017, new facilities are being built, due to be completed around June. Currently, there are portaloos in use, but they looked fairly neat and clean on our visit.

Find more miniature railways in Perth