Zippy's Kings Park Adventures is Kings Park's first early learning program for 3 – 5 year olds and encourages fun, nature play and imaginative learning in the beautiful surrounds of Rio Tinto Naturescape.
Each week, a new story will be told, using puppets, drama, craft, music and dance to bring the story alive, with gentle messages about our environment and conservation.
My son and I went along to the launch and had a fantastic time, he loved meeting Zippy the Dragonfly and Harley the Motorbike Frog. After the story, we discovered what natural objects float and which ones sink, we then created boats using bark, sticks and leaves to float down the creek.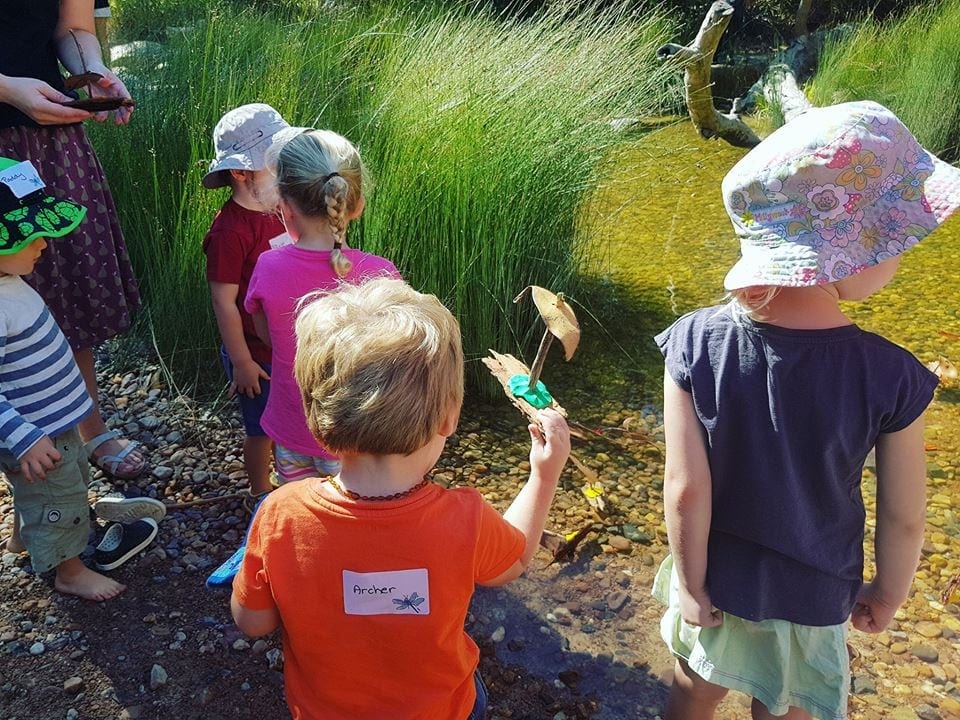 The Kings Park educators that run the session were amazing, they kept the kids encouraged by using lots of tones and gestures while storytelling and ensured all the children were having fun while participating in the activities.
The program is $80 for eight weeks, each session runs for 45 minutes.
2018 Program Dates
Term 2 – 9.15 am or 10.15 am, Wednesdays 9 May to 27 June
Term 2 – 9.30 am or 10.30 am, Fridays 11 May to 29 June
Term 3 – 9.15 am or 10.15 am, Wednesdays, 25 July to 12 September
Term 4 – 9.15 am or 10.15 am, Wednesdays, 17 October to 5 December
Zippy's Kings Park Adventures is a fantastic program for little nature lovers!!!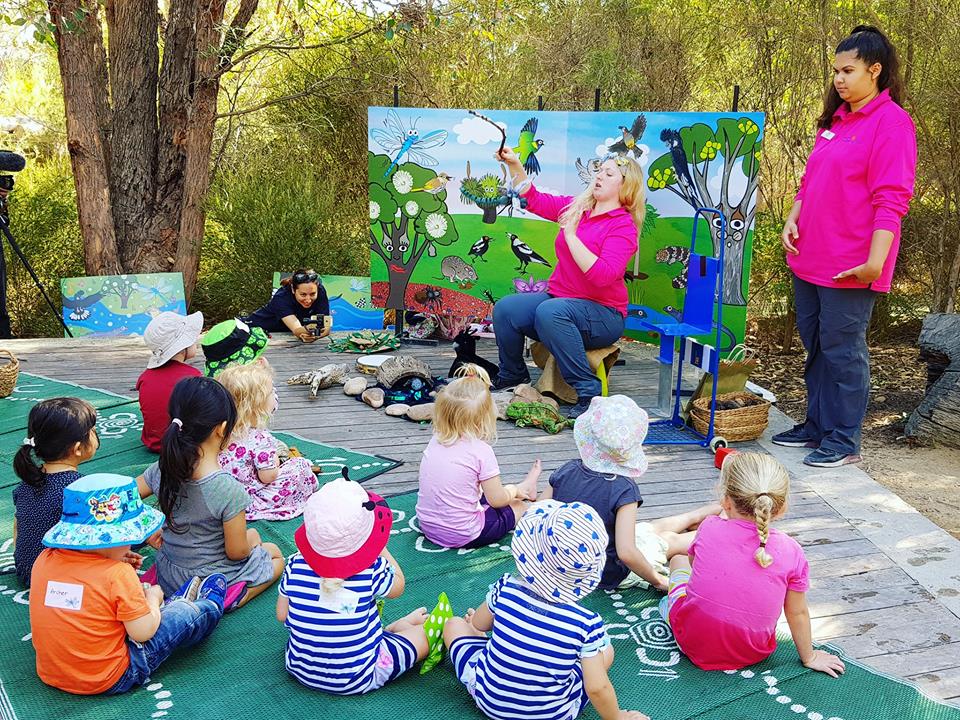 Zippy's Kings Park Adventures
When: Wednesday and Friday mornings
Who: 3 – 5 year olds with their parent or carer
Cost: $80 per eight-week term
Venue: outdoors in Rio Tinto Naturescape Kings Park
Bookings: visit Kings Park Education for more details or email or call our Education Bookings Officer.