Family Friendly Events for November 2023
We have a great new month of family events coming up for November! It's almost summer and warmer weather is on it's way. Christmas events are starting to pop up here and there. If you're looking for family-friendly events and activities for the month of November, then Buggybuddys has you covered! Check out our full list of exciting events around Perth including outdoor markets, festivals, show days and more for the whole family.
Canning Show 2023
Expanding in recent years to become one of Perth's premier family-focused events, Canning Show returns Friday 3 & Saturday 3 November at Cannington Exhibition Centre & Showgrounds for its BIGGEST EVER edition!

3 Sessions provide endless smiles for all ages, with additional venues launching and the lineup supersizing to including even more FREE entertainment such as the BuggyBuddys Kid's Stay & Play Zone, fireworks and fire circus both PM session, stacks of cute animals, pony rides, face-painting, a silent disco, giant inflatable soccer, Lego zone with TV stars, interactive displays and demos, unique experiences, exhibitions, music, stage performances & much, much more.
Plus expect more rides for little tackers (and big kids), showbags and games in Sideshow Wonderland, more food & drinks, and markets galore.
Stonehouse walk Family Fun Walk, Ride or Run
Walk, ride or run the 4km or 2km trail, or come straight to the Brockman Precinct to enjoy the celebrations. The event is completely free with a complimentary bbq breakfast and drink, free face painting and free entry to the Bindoon Museum (located at the Brockman Precinct!)
Movida's Koala Cove Grand Opening!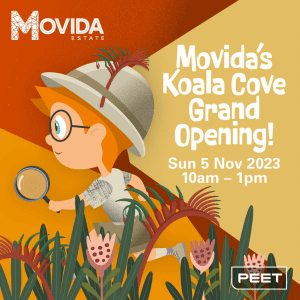 Event attractions include: 🦘 Australian animals to touch including koalas, snakes & joey's 🐨 Cuddly Animal Farm 🏀 Basketball Drills and Activities brought to you by The Eastern Suns ✨ Glitter Tattoos 🎨 Arts and Craft Station 🎯 Lawn Games 🌳 Chill Out Zones 🎵 Live Music 🌭 Community BBQ
Meerilinga Early Learning Programs Family Night
The team at Meerilinga Invite you to join us for our 2023 Family Information night. This night is a wonderful opportunity for local families to meet our team, find out more about the services offered at our Children and Community services and learn more about our Early Learning Program (ELP).
Northern Suburbs Artisan Market
To get ready for the upcoming 'silly season' we are making our November 12th market a Nutrition and Wellbeing event. We figure preparation is key. Embrace healthy living and well-being now so when the stress, the busy-ness, stomach issues or crisis situations that can occur during the holiday season.
West Australian Ballet The Nutcracker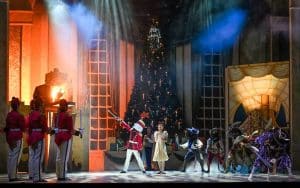 West Australian Ballet invites you to step into a winter wonderland with their iconic ballet, The Nutcracker. Join in the festive fun as Clara encounters the Nutcracker Soldier, Sugar Plum Fairy and mischievous Rat King in this ballet perfect for the whole family!
Muddy Hands Festival 2023
The Muddy Hands Festival is back for 2023! We are excited to bring this family favourite back to the picturesque Kent Street Weir in Wilson in November 2023. 🌳 The Muddy Hands Festival is an event to encourage children and families to enjoy playing outdoors and being among nature.
Rio Tinto Christmas Lights Trail
The Christmas Lights Trail is back in town, lighting up the City and Northbridge for 47 nights with 22 amazing light installations. You can walk the full trail to see all 22 installations, or take the new family-friendly route, "The Merry Mile". Enjoy festive entertainment and performances throughout the City every Friday and Saturday night, including weekly visits from Santa Claus.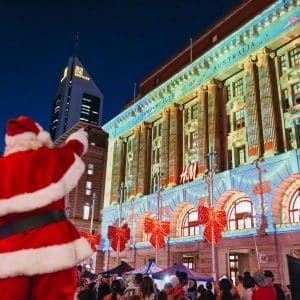 Lotterywest City of Light Show
The City of Light Show series kicks off with a unique light-themed experience on the water from 5pm at Elizabeth Quay on Saturday 18 and Sunday 19 November. Embark on a journey from 5pm with The Light Within atop a floating stage within the Elizabeth Quay inlet. Get ready to be inspired by the magical storytelling of MC Luminous as he chronicles the story of light through dance, music and magic! You will also find plenty of on land activities to keep the whole family entertained. The kids can join in on the roving entertainment, giant bubble zone, hula hoop workshop, or take a ride on the Storm and Teacup before cooling off in the BHP Water Park. There will also be a sideshow alley where you can purchase tickets and test your skills at laughing clowns or the rabbit shooting gallery. Plenty of food trucks and eateries surround Elizabeth Quay with ample seating provided at the event.
First Lights – Kooranup
A place-responsive, choreographed drone light and sound experience presented by the Fremantle Biennale.
Kanyana Discovery Tour
Every Thursday & Sunday 10am – 12pm
Get up close & learn more about our native animals. See the fantastic work taking place at the Wildlife Hospital & explore our interactive displays. Bookings Essential. Price: $20/adult, $12/child, $55/family (2A2C), $15 seniors Tours running as part of the Perth Hills Spring Festival.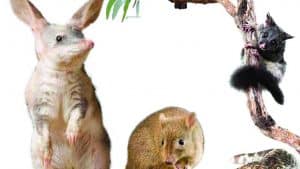 Osborne Park Show 2023
The 108th Osborne Park Show begins on Friday November 17 and continues into Saturday Nov 18 on Robinson Reserve – the home of the show. The Food, Fun & Fireworks continue with free entertainment on the Main Stage & Arena; along with old favourites like the petting zoo, raucous rides, great entertainment, talented schools from the City of Stirling, classic cars on Saturday as well as the fireworks from 9:15 pm both evenings. The Osborne Park Agricultural Society (OPAS) works all year to present the show and we would like to thank our community; volunteers; exhibitors; suppliers; and the City of Stirling for the solid support of our 2023 event. Gates open 5pm Friday November 17, fireworks at 9:15pm and close at 10pm. Gates reopen Saturday November 18 at 4pm, fireworks at 9:15pm and the show close at 10pm. Remember to circle November 17 & 18 in the calendar and meet your friends and family at your local show.
2023 Applecross Rotary Jacaranda Festival
One of Perth's favourite and longest-standing community events is returning again in 2023 – this year running on a Sunday!
The Rotary Jacaranda Festival will feature 140+ stalls, an array of food options and a unique line-up of entertainment and a buzz of excitement that comes when thousands of people come together.
It's an unmissable day out and a great place to kick start your Christmas shopping, supporting small businesses, local community groups and other causes all at the same time!
Osborne Primary School's 120 Year Anniversary
Our magnificent school is having a small 120 year celebration in the prelude to the 125 years in 2028. Please see the information below.
Tractor Parade
See, hear and smell the machinery that has played such an important role in the development of our state.
Chugging their way from the Tractor Museum, around Village Circle to Revolutions Transport Museum and back, the Tractor Parade is a great opportunity to see the 'museum' come to life! Tractors depart the Tractor Museum at 1.15pm, and best viewing is near the Tractor Museum, at the Village Junction Station and along the car parks (especially between the Visitor Information Centre and Whiteman Park Administration). Don't forget to watch out for Tail-End Charlie bringing up the rear!
Astrofest Perth 2023
Astrofest is back in 2023 with an astronomically awesome event the whole family will enjoy!
Taking place at Curtin Stadium on Saturday the 18th November this astronomy festival of epic proportions will be an engaging celebration of Australian science.
As well as optical and radio telescopes observing throughout the day and night, Astrofest will feature a myriad of interesting, engaging and exciting indoor and outdoor activities for the whole family.
There will also be many different telescopes to try out, or you can bring your own for some expert advice in getting the most out of it. Bring an early supper and make yourself comfortable in the picnic area.
FREE EVENT
Microbat Night Stalk at Broz Park
Explore the world of microbats, join a bat survey, and discover nighttime wildlife on a guided walk.
World Vegan Day Perth
Celebrate World Vegan Day 2023 in the heart of the city.
This free family friendly event will feature the most delicious vegan-friendly foods, a selection of market stalls, live music and entertainment. You don't need to be vegan to get involved in the fun – everyone is welcome. You can expect:
Free face-painting
Games & activities
Local musicians
& much more
The site is wheelchair accessible, although some areas are on grass.
Kalamunda History Village – Perth Hills Spring Festival
Lesmurdie Falls Sunset & Sparkling Hike
Bookings Essential: Adult $45 Child $25
Meeting point: Lesmurdie Falls, Falls Road, Main Car Park
ISWA Diwali Mela 2023
ISWA presents CikkaSangam Diwali Mela 2023, a family event with entertainment, stalls and more.
The event includes:
Entertainment
Fireworks
Train rides
Rides
Bouncy castle
Scrumptious food stalls
Lots of shopping
Diya art
Kulfi and Ice Cream stalls
GNOME PARTY
Walk for Kids' Mental Health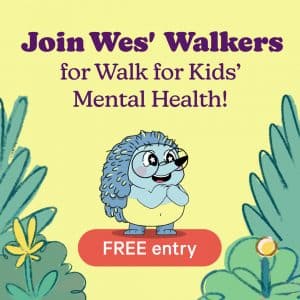 Historia: Beyond the Living
Christmas Market at Burswood
Come along to the first of a series of markets in partnership with Burswood Park; located at Charles Paterson Park. Running from 4pm till 8pm we will have loads of stalls doing arts & crafts for everyone to browse and get some early Christmas presents.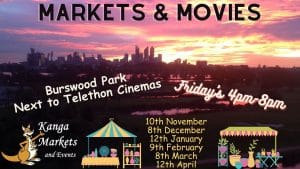 Mind Craft| Midland | Ages 7-11
FREE workshop for children aged 7-10 that focuses on managing stress and other emotions through mindfulness activities and craft.
Walk-in Projects, Clothes swap & Alterations workshops
Open Walk-in Alterations Workshop and Clothes Swap
MT HAWTHORN HAWKERS MARKETS
Bring your friends, bring your family and bring your appetite to the Mt Hawthorn Hawkers Market. Family friendly | Dogs welcome (on lead) | Every Friday 29 September 2023 – 26 April 2024
Sweets and Beverages Bliss Baking Company Pink Panther Ice Cream Van The Juice Junky Wuyi Bubble Tea Cono Gelato
Dinner Cucina Artisan Food Dentino's Kitchen Emily's Thai Kitchen Hungry Dragon Master Panda Osakaya Okonomiyaki Steam Bun Factory T-Sister The Little Phap Lalicious Pantry Ting's Rougamo
Gourmet Black Cockatoo Distillery Miss Cuppity's Travelling Tea Rooms
Dogs Nibblz and Dribblz Natural Dog Treats
Entertainment Busker – Ari Davis Free Kids Zone – Messy Play "around the world" theme, face painting and a colouring in competition
Wanneroo Street Food – Mullaloo Hawkers Market
CITY OF JOONDALUP, WE ARE COMING SOON!! Tom Simpson Park, Mullaloo Oct 1st, 15th, 29th, & Nov 12th Food Trucks, Free Silent Disco, Music, Market Stalls, Cool Vibes!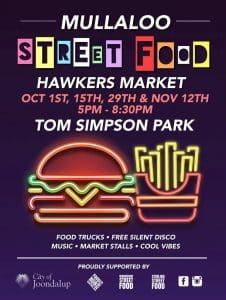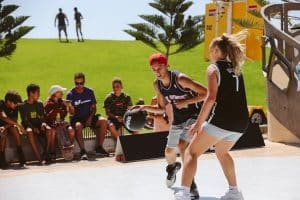 Autism Early Access Session
On the first Saturday of the month the DFES Education & Heritage Centre hosts an early access session to support children with autism and their families to explore and enjoy the Old Perth Central Fire Station. It's an opportunity to visit the Centre your own way and without the crowds. Bookings are essential – educationandheritage@dfes.wa.gov.au
WAM's Scarbs Beach Party
Get ready for the ultimate beachside celebration as WA Music Month, presented by ECU, joins forces with the City of Stirling to bring back the SCARBS BEACH PARTY! Set to take over Scarbs beach and surrounding venues on 4 November, this extravaganza is set to showcase the extraordinary talent of Western Australia's music scene, right in the heart of Scarborough. Immerse yourself in the rhythmic beats and soulful tunes as the sun, sea, and sand provide the perfect backdrop for a day of music and fun. Join us for an unforgettable experience as we celebrate the vibrant sounds of WA in true Scarborough style. Best of all, it's a free event, so come one, come all, and let the music move you!
NOONGAR LANGUAGE AND CULTURE WORKSHOP WITH CAROL FOLEY
Join us for our monthly Noongar Language and Culture Workshop, which this month will have an art theme. Local Noongar language teacher, Carol Foley, will lead you in a hands-on learning experience. Registrations essential: visit bit.ly/COB-Library-Eventbrite or call one of the City's libraries to register (9208 2450).
Aladdin | The Story of a Boy
Aladdin is a pantomime written by Tony Nicholls & directed by Bryce Manning.
This is the story of a boy, Aladdin, a bit of a dreamer who thinks he'll make his fortune some other way than working in his mother's laundry. When Aladdin spots the Princess, it's love at first sight. However, The Empress will not allow her daughter to marry the penniless Aladdin. He has no idea he has been chosen as the only person to find the lamp! Unfortunately, he's not the only one after the lamp. The evil villain Abanaza, on hearing of the lamp's properties, is keen to get his hands on it first …. come along to the show to find out what happens between Abanaza and Aladdin. Wembley Theatre Company has run its annual pantomime for the past 20 years, which the Town of Cambridge provides an annual donation as a means to support the company.
Employ Me
Looking for some help getting into the workforce or landing that dream job? The Employ Me program has you covered. Employ Me is a FREE service helping young people with all things career and work related, which is especially useful in these changing times. Young people aged 14-24 can book in and get assistance with writing resumes and cover letters, applying for jobs, building your interview skills and general career advice. Employ Me is one-on-one support in 30 minute sessions, available Monday to Friday. You have the choice of having your session:
In person at the Cockburn Youth Centre, or
Over the phone or online with Kerri, our Youth Development Officer.
Bookings are essential to secure your place. To register your interest or find out more, fill out the contact form below.

Atwell Skatepark Free Skateboard Clinic
Beyond Skate are running free Skateboarding clinics at Atwell Skatepark this summer. Register now!
Young Carers Drop In Group | Midland | Ages 18-25
FREE Drop-in session for young carers aged 18-25 to hang out and engage with each other.
Anime Club for Teens
It's a monthly meet-up at the library for anime fans aged 12-17! Come and make new friends to discuss what manga you're reading, have fun with lots of anime-themed crafts and games, watch some anime episodes and enjoy some Japanese snacks. Bookings are essential and can be made online, in person, email or phone. Click to book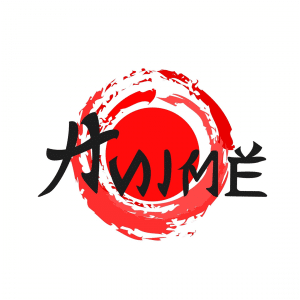 Parent Support Group – LGBTQIA+: FREE
The Meeting Place Fremantle (Parlour Room) A safe space for parents of rainbow kids to share, learn and connect. This free, drop-in support session will take place on the first Wednesday of every month. These sessions are presented in Partnership with Fremantle Library and Community Development. 6.00pm -8.00pm | The Meeting Place- Parlour Room | FREE If you have any questions, please email fremantlelbgt@gmail.com .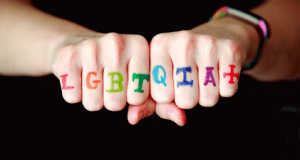 2023 Pride Run & Walk
In its 5th year, Perth Frontrunner's annual Pride Run & Walk gets a massive glow up – we're going downtown, into the CBD baby!
Calling all of Perth's strollers, rollers, runners, crap joggers, fur babies: you've got this! An easy 5km run or 3km walk route followed by a very campy Festival Zone in Barrack Square. Think entertainment, food, cake, new friends and you! There are prizes for best dressed. Is that you?! Show us your PRIDE! It's free to register, so grab your queer friends, allies and family and we'll see you there.
A Craft-Worthy Christmas! A Festive Art Series @ Clarkson Library
A fun and creative series of art and craft classes – curated just for you! Try something new with these FREE art and craft sessions.
Count the Stars With Raewyn Caisley
Adult: $50 Concession: $40 Child (Ages 5 to 17): $30
Experience the fascinating world of cosmic wonders with celebrated author Raewyn Caisley at the Perth Observatory. Join us as she introduces the magical inspiration behind her latest picture book, "Count the Stars."
Prepare for an exciting journey into the enchanting realm of mathematics, hidden just beneath the surface of our everyday world. Raewyn will reveal the secrets of nature's intricate patterns, such as those found in beautiful seashells, the way shadows dance, and the delicate symmetry of snowflakes. You'll also learn about the invisible connections we make with the heavens when we embark on the timeless adventure of counting the stars.
After Raewyn's enlightening talk, the Perth Observatory invites you and your loved ones to a unique and enchanting experience. Step outside and gaze up at the vast canvas of the night sky during our special Night Sky viewing session. Marvel at the shimmering stars as they twinkle above, and let your imagination wander among the constellations.
Don't miss this chance to explore the wonders of the universe with Raewyn Caisley and the Perth Observatory. Join us for an evening of celestial inspiration, intriguing math discoveries, and stargazing, all in one unforgettable event.
Flinders Sunday Indoor Markets
Come along to our indoor boutique market at Flinder Sq in Yorkine. Loads of great stalls including arts, candles, crafts, crystals, gifts and so much more.
Runs from 11am till 3pm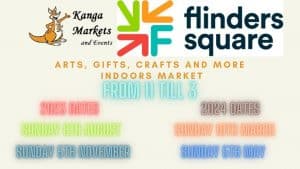 Palmyra Western Farmers Markets
Palmyra Western Farmers Market is a genuine growers market, held every Sunday! Farm fresh fruit and vegetables, meat, seafood, honey, olive oil, pickles, preserves, organic bread, pastries, breakfast burgers, juice, fair-trade coffee, cut flowers, seedlings and much more…
Perth City Farm Farmer's Market
EVERY SATURDAY, 8AM – 12NOON
Located in the lush courtyard of our beautiful organic community farm, our Farmer's Market is the perfect destination for growers and consumers who are passionate about ethical and sustainable produce. The market's focus is:
Organic, biodynamic and spray free WA produce
Supporting small, local WA growers and producers
Locally made artisan goods
Supporting a sustainable lifestyle with minimal packaging and eco-friendly home and beauty products
Midland Farmers Market
Midland Sunday Growers Markets. 7:00am-12:00pm. Don't forget midland farmers market is open every Sunday rain hail or shine, so why not treat yourself and come down to the Midland Farmers Market this Sunday for some fresh produce. Friendly dogs allowed. There is dog treats available too that the proceeds go to helping rescue animals. There's plants, fresh gin, gin olive oil and many other stalls. Come down and see for yourself.
The Local Farmers Market Honeywood
We are OPEN!
All our wonderful stalls and trucks are hear and ready! We have lots of NEW stalls, and we have NEW FOOD stalls too!
PRIDE PLAYGROUP IN THE PARK
The City is partnering with Playgroups for Pride for a morning picnic to celebrate being an LGBTQIA+ parent. No registration required. Look for the PrideFEST sign when you arrive at the park.
Countdown to the Holidays – Cooking, Baking and Holiday Crafts
Do you love cooking and baking? Do you love a challenge? Would you like to help your local community? Join our free community cooking sessions where we team up to get ready for Christmas. Share your ideas, learn something new, meet new people and share in the excitement of getting ready for the 2023 holiday season. No previous cooking skills necessary. If cooking or baking is not your thing and you love to craft, PHP is getting ready for the holidays with weekly crafting projects. Everyone is welcome – all ages and abilities!
Fridays | weekly | 13 Oct – 22 Dec | 10am – 1pm | FREE
Lady Marmalade Book Reading
Meet Lady Marmalade – a cheerful, cheeky, curious goat with short legs. Join author, Shani Graham, for a reading of her new book.
Gymnastica Fantastica Book Launch
The funnest, bounciest book launch event this year – come and join the fun!
JAZZ PICNIC IN THE PARK
Pack your instruments or just your ears – plus picnic rug. Bask in the warmth of the afternoon sun and the sounds of bands big and small, traditional and eclectic at this family-friendly, alcohol-free event. For the players among you, pack your (portable) instruments and meet at the stage at 12pm. From here you can join in the Jazz Parade, where New Orleans-style brass band tunes will ring out as we march around the lush expanse of Hyde Park. All ages and all abilities are welcome to join in this mobile celebration of music – and if you don't play, join in and follow the pied pipers (and blues blowers) and add your joy to the atmosphere. From here it's time to settle back on your picnic blankets and soak up the big band sounds of tomorrow's stars in the WAYJO NC, SHOWAYJO, and the WAAPA Mingus and Jazz Vocal Ensembles. Sydney-based ensemble The Vampires will break the rules and emerge before sundown to finish the afternoon with their vaunted vamping, glorious grooves and melodious mastery. This is the perfect way to spend a musically inspired Sunday – and free for all!
What's Going On: 12:00pm – Welcome To Country 12:15pm – Jazz Parade 1:00pm – WAYJO NC 2:15pm – SHOWAYJO (Japan) 3:30pm – WAAPA Mingus Ensemble & Jazz Vocal Ensemble 4:45pm – The Vampires (NSW) Find out more.
Family Nature Day & Sustainability Fair
Embrace the weekend with a relaxing afternoon in the company of family and friends, surrounded by the beauty of Herdsman Lake!
This FREE event has been sponsored by the WA Parks Foundation and their 'Spring Into Parks' initiative, and will feature some very special inclusions.
This event includes a range of fun family activities nestled under the trees and throughout the centre, as well as some fantastic sustainability stalls, workshops and talks. Stay tuned for more details! There will of course be the regular favourites too, including aquatic scooping, guided nature walks, and hands-on nature activities and crafts. You can also explore the centre and meet our animals, test the interactive exhibits, browse the gift shop, and grab a barista coffee, hot chocolate, or sweet treat from our coffee window Twitchers.
Entry is free but bookings are essential!
All proceeds of the Family Nature Day go towards ongoing nature education & community initiatives. Can't wait to see you there!
Buster Grandparents Day
Wed 8 Nov, 9.30–11.30am | Fremantle Arts Centre
We'd love for grandparents or carers to join us for some fun intergenerational play and morning tea. Free event, no bookings required.
Brickman Cities
Celebrate Santa's Arrival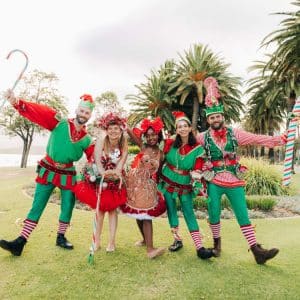 FREE kids entertainment at The Boab
Who wants FREE kids entertainment? Join us at The Boab in High Wycombe on Sunday at 12:00 for FREE kids entertainment! Let us keep the kids entertained with 3 hours of fun while you enjoy all the great stuff on offer at the Boab! See you on Sunday!
Sunday Sesh for the Kids
Sunday Sesh for the Kids at The Morley Local! We're back at the Morley Local every Sunday from 4:00pm with face painting, balloon twisting, craft workshops, games and MORE!
Safe Space by the Bookcase
Weekly meet up for LGBTQIA+ teens and their allies in the Library. Come and join in for fun with crafts, activities, and good conversations.
Every Mon | 3:30-5pm | Free | Fremantle Library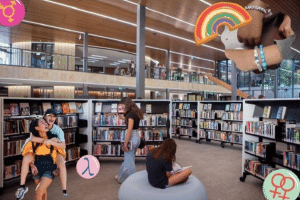 MyTime Parent Group Langford
Supporting parents of children with disabilities Being a parent is an important job. It is easy to get caught up in looking after your child's needs but looking after yourself is important too. MyTime groups provide support for mothers, fathers, grandparents, and anyone caring for a child with a disability or chronic medical condition, or other additional needs including developmental delay. It is a world away from appointments and therapy. It is support for you. Join us for a chat, a cup of tea, and some down time, at no cost. Bring your children or come alone. All parents of children with disability aged below 18 years are welcome. Play leaders will be available to supervise children aged 6 years and under Date: Mondays during school terms Time: 9:30am – 11:30am Venue: Brookman Child and Parent Centre, 26 Brookman Ave, Langford To register your interest, email: Parent.Support@autism.org.au
Free Kids Entertainment at The Carine
Free Kids Entertainment at The Whitfords Brewing Co
Monday nights at The Whitfords Brewing Co is the perfect place to take the family! With our children's entertainment specialists keeping the kids happy with face painting, balloon twisting, craft workshops and more! See you on Monday night at 5:00pm!
Girls/Ladies Only Mills Park Skateboard Clinics
Beyond Skate are running free Girls/Ladies Only Skateboarding Clinics at Mills Park Skatepark this summer. Register now!
Mills Park Free Skateboard Clinic
Beyond Skate are running free Skateboarding clinics at Mills Park this summer. Register now!
Allara Estate Christmas Markets
Join Kanga Markets at our early Christmas Market to grab all your presents. Co-hosted with Satterley we have a great line up of stalls and more to entertain.
Runs from 9am till 1pm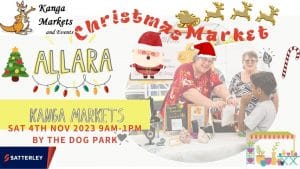 Christmas Twilight Market
If you're looking for a fun way to kick-off the festive season, then head to the Christmas Twilight Market at the Supreme Court Gardens in Perth.
You will find 80 of WA's best makers and crafters, a tempting array of food plus live music and a pop-up bar. Keep an eye out for some kids activities and a visit from Santa!
Bayswater Twilight Markets – November Markets
Bayswater Twilight Markets
Dads & Kids Breakfast Club
Drop-in for a fun morning of free activities for you and your kids and enjoy a free breakfast and coffee on us.
This FREE event runs every fortnight and is a great way to meet other Dads.
Please call 4Dads on 6164 0619 or email 4families.mandurah@relationshipswa.org.au for more information.
This event is part of our 4Dads program and is open to Dads living the in Mandurah and Pinjarra areas.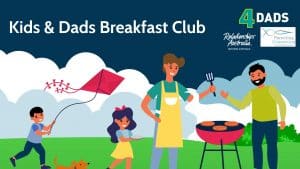 Interactive Keeper Talks
Join animal keepers at Bunbury Wildlife Park at 11.30am for an interactive keeper talk!
MAYLANDS STREET FESTIVAL
Drop by the City's marquee at the Maylands Street Festival to learn about a new LGBTQIA+ community mural planned for Maylands and meet some of the City's Inclusion and Diversity Advisory Committee members.
PRIDE FAIR DAY
Drop by our stall and chat to us about a new LGBTQIA+ community mural planned for Maylands and meet some of the City's Youth Advisory Council members and Inclusion and Diversity Advisory Committee members.
NRPG Forest Festiva
Ultimate Cricket Workshop in partnership with Perth Scorchers – Golden Bay
Peet's Golden Bay will be hosting a FREE Peet Community Fan Day and Ultimate Cricket Workshop in partnership with the Perth Scorchers!
Support for you and your child who is Deaf or hard of hearing
Are you a parent or carer of a Deaf or hard of hearing child who is under 9 years with an NDIS plan?
ThinkUKnow
Young Mums Program (16 to 24yrs)
For Mums aged 16 to 24 years
Sessions often include guests and activities about:
sleeping

toileting

managing tantrums

budgeting

self care

cooking for healthy lunchboxes

Starting February 2nd, 2023, Thursdays 9.30am to 11.30am
For more information or to register call 9795 9308 or email:hrfcadmin@hudsonfamilycentre.org.au
FREE Monthly Morning Birdwalk – November
About: This is an opportunity to immerse yourself in nature and the world of birdwatching and meet like-minded people in the local community. ***As this Birdwalk has been kindly sponsored by the WA Parks Foundation, Lotterywest and their 'Spring Into Parks' initiative, this is a free event and includes a catered morning tea provided at the conclusion of the Bird Walk.
Swan Settlers Market 100 Year Birthday Party
Join us in celebrating a century of history, community, and vibrant culture at Swan Settlers Market! We're thrilled to invite you to our 100-year birthday celebration on the 18th and 19th of November.
Saturday, November 18th
Activities: Face painting for all ages Giant outdoor games like Jenga, Connect 4, Bean Toss
Live Entertainment: Groove to the captivating tunes of the Intangible Duo
Sunday, November 19th:
Activities: More delightful face painting Giant outdoor games like Jenga, Connect 4, Bean Toss Farmer Damian's famous Petting Zoo
Live Entertainment: Enjoy the musical talents of Rob West
We'll have balloons, we'll have specials, and now all we'll need is YOU!
Our History: Framed by a rumbling railway, rolling hills, and lush vineyards, Swan Settlers Market holds a unique place in history. This iconic building was constructed in 1923 on the fertile soils of the Swan Valley, making excellent use of the East-West railway line.
Serving as a fruit packing shed, it became the heart of the region, showcasing the abundant produce of the Valley throughout the seasons and emerging as one of the largest fruit exporters in Western Australia.
After 80 years of operation, Swan Settlers Co-op reluctantly closed its doors.
Swan Settlers Market is once again bustling with life and purpose.
This 100-year milestone is a testament to the resilience and evolution of our community. We invite you to join us in celebrating the past, present, and future of Swan Settlers Market. Don't miss this extraordinary opportunity to be a part of history.
We look forward to sharing this special moment with you. See you there!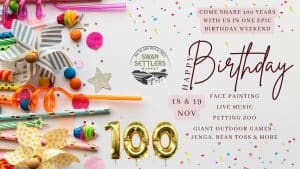 Christmas Market at Picasso Park
In partnership with Lend Lease and the Sprout Hub Coffee shop we have an artisan Christmas market on Picasso Park. Come along for great gifts from candles, crystals, jewellery and so much more
Market runs from 9am till 1pm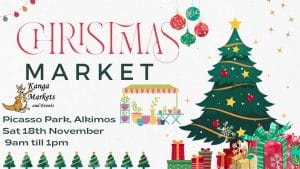 Meet Santa Here First at Swan Settlers Market
Meet Santa here first on November 25th!
Santa Claus is coming to town, and he's making a special stop at Swan Settlers Market to kick off the holiday season! Get ready to meet the jolly man in the red suit and experience the enchantment of Christmas.
Join us on November 25th for a magical day filled with festive cheer and holiday spirit. Here's what you can look forward to:
This is a fantastic opportunity to create lasting memories with your loved ones as we officially kick off the Christmas season. Don't miss your chance to be part of this joyful celebration.
Spread the word, invite your friends and family, and let's make this a day to remember! Join us on November 25th to meet Santa at Swan Settlers Market and feel the Christmas spirit.
RSVP and Share!
RAC Bike Basics- Bike Maintenance Workshop
Learn to keep your bicycle in excellent riding condition and master trouble-shoot basic problems with our sessions suitable for all ages.
Transition into kindy at Old Midland Courthouse
Join us for an informative presentation for parents and carers of children transitioning to kindy in 2024.
Beeliar Sun Sets Yangebup
A festival of sound
When the sun goes down, the stars come out! Come down to Nicholson Reserve to experience an unforgettable night of live music from an amazing line-up of local WA artists. Dance along to the beats, or take along a picnic rug and chairs to relax and enjoy the tunes.
Local legends on stage Our Beeliar Sun Sets event is a celebration of homegrown talent. We're thrilled to see these local legends take to the stage: Joan & The Giants | 5:20pm – 6:00pm Noah Dillon | 6:20pm – 7:00pm Siobhan Cotchin | 7:20pm – 8:00pm Riley Pearce | 8:20pm – 9:00pm Kav Temperley (Eskimo Joe) | 9:20pm – 10:00pm
Our Beeliar Sun Sets event series is carbon neutral! What does that mean? The carbon emissions released by this event (such as attendee travel and food consumed and onsite generators) the City has offset through investing in planting mixed native trees and shrubs in Western Australia and permanently cancelling international carbon credits.
Cockburn comes alive
Beeliar Sun Sets is part of the action-packed Cockburn Live line-up for 2023 – 2024.
Perth Upmarket
Perth Upmarket is Perth's original and best design market, showcasing over 180 of WA's most talented artists, designers, craftspeople and gourmets at the beautiful University of Western Australia.
There is something for everyone: shop original locally-designed wares for yourself or someone special, and browse the gourmet section to inspire your inner MasterChef. Visit the First at Upmarket section in Hackett Hall which showcases new and emerging designers. Then, enjoy a coffee or lunch while relaxing on the beautiful lawns surrounding Winthrop Hall. Parking and entry are free at this easily-accessible venue. Visit Website
Pre-love Clothing Fair – Women of Wellard
10am – Doors open 11am – Presentation by City of Kwinana on Pre-loved Fashion Swap till you drop until 2pm!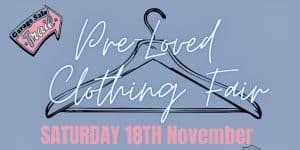 Multicultural Endometriosis Support Group
Join the Multicultural Endo Support Group for understanding and community in your endometriosis journey.
Time For Stories at the Ferry Tram
Join the City of South Perth and the South Perth Historical Society for Story Time at the Ferry Tram!
YOUNG AUTHOR TALK WITH MEG CADDY (AGES 13 – 25)
Join young adult author Meg Caddy as they discuss the queer elements in their YA novels and queer Australian history in YA fiction. Stay afterwards for a morning tea with rainbow cupcakes. Bookings are essential. Visit Eventbrite to register for this free event.
Christmas Fashion & Accessories Twilight Upmarket
Join us for a twilight Fashion market like no other!
The market specialises in fashion and accessories and attracts a diverse range of designers and makers. From clothing to jewelry, bags, hats, beauty products, unique gifts and more, you will find a wide variety of items to suit any taste and style. Stallholders are encouraged to be creative with their designs and showcase their unique talents. This emphasis on creativity means that you will find items that are truly one-of-a-kind and cannot be found anywhere else. A unique shopping experience where creativity and individuality are celebrated, and designers and makers are encouraged to be experimental and showcase their unique talents. Whether you're looking for a unique Christmas gift or just want to browse and discover new and exciting designs, Rag Pop Up is a must-visit destination for any fashion enthusiast. Shop Women, Men & Kids at the magnificent Perth Town Hall. Located next to Cathedral Square where you'll start the City of Perth's Christmas Lights. Santa will be visiting us from 5-6pm, bring along the Kids, enjoy a treat from Santa and take a great photo with the big man in Red. Visit Website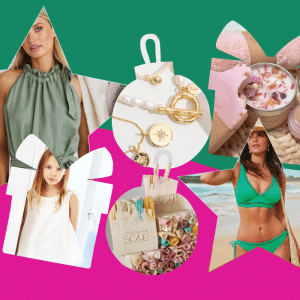 Valley Social Christmas Markets
Come along and enjoy amazing hemp-infused food & drink from Valley Social while browsing and shopping our various market stalls including metal and timber crafts, oodles of gift ideas, plus favourites like candles and crystals. There's face painting for the youngsters (and the young at heart) and for the spiritual then a visit to our new Tarot Reader is a must! There's so much to see and do, don't miss out – Valley Social, Sunday 11am until 3.30pm!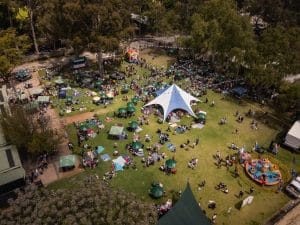 16 Days in WA
Join us in making a difference and spreading awareness about Family & Domestic Violence during the 16 Days in WA.