If your kid needs some screen-free time out in the fresh air why not try Lawn Bowls? Recently my daughter was introduced to the sport of Lawn Bowls through a school program called "Rookie Rollers". She loved it so much that she wanted to play again. We found the perfect class at Joondalup Bowling Club.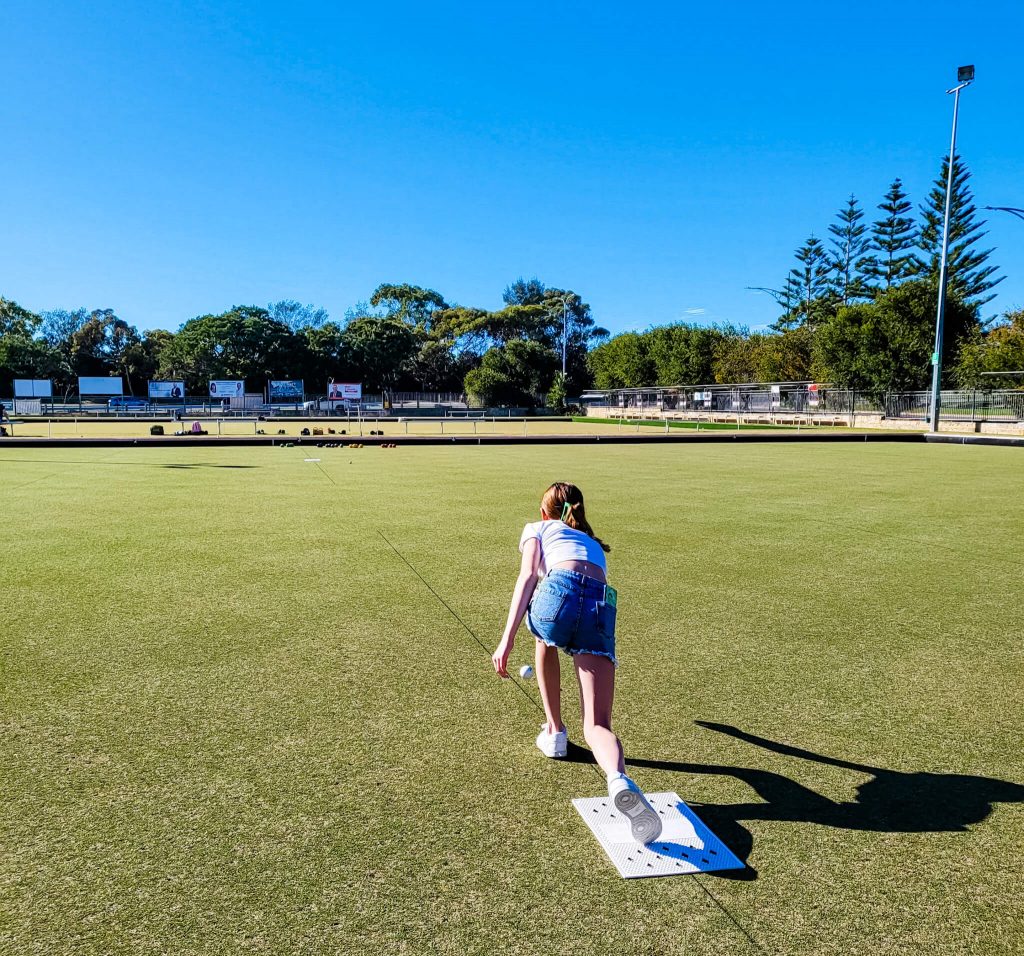 Lawn Bowls is one of the few sports considered a "sport for life", meaning it is not dependent on age, gender, height or weight to be able to play. It's a great non-contact activity for kids as it teaches strategy and the importance of thinking things through.
Coach Mark at Joondalup Bowling Club Under 18s can walk your child through all the rules and etiquette and teach them how to bowl. The classes are free and all bowling equipment is supplied. All you need are shoes with a totally flat sole, if not, you can bowl barefoot!
Parents/carers are encouraged to join in, you can even compete against each other! If after a few weeks they decide it's the sport for them, a child's membership only costs $45 per year, they get to use the club's bowls and it includes a free shirt.
Kids classes for ages 8-17 run every Saturday morning 10 – 11.15am during school term (weather permitting). The club is located at Joondalup Bowling Club, 6 Miami Beach Prom, Iluka. The classes are free of charge.
https://www.facebook.com/JBC.Under18s
Find more kids activity classes