The Painted Teapot is a ceramic painting studio located on Rokeby Rd in Subiaco. I was excited when I found this as my daughter loves painting and I've been meaning to take her but until now we didn't have a studio close to us.
As it is near Christmas time my daughter painted a couple of Christmas decorations. She chose a star and a candy cane but there are lots of other choices, reindeer or baubles, bigger trees, plates for Santa. There is also a range of non-Christmas items available too.
We chose a table which was already set up with a range of paints, brushes and little ceramic tiles to practice on. The owner was very helpful, giving my daughter tips and showing us how the colours would look once fired with one, two or three coats. My daughter decided on what colours she wanted to paint and set to work. I found lots of cute pieces in the shop including a little egg cup. As my daughter loves boiled eggs we decided we'd also do one of these. Painting the three items kept her busy for a while.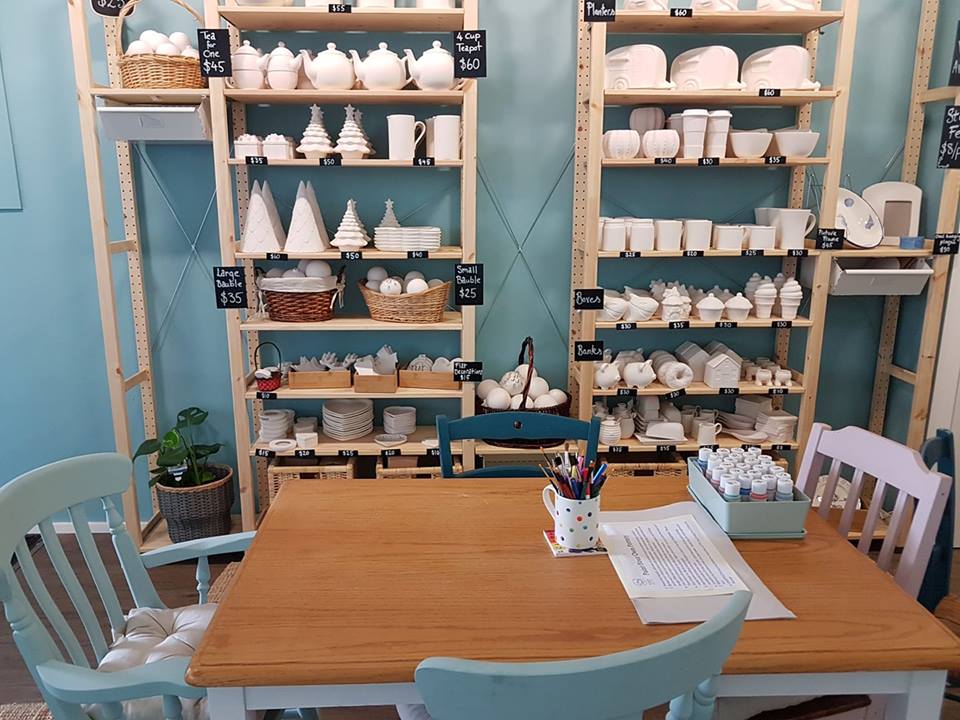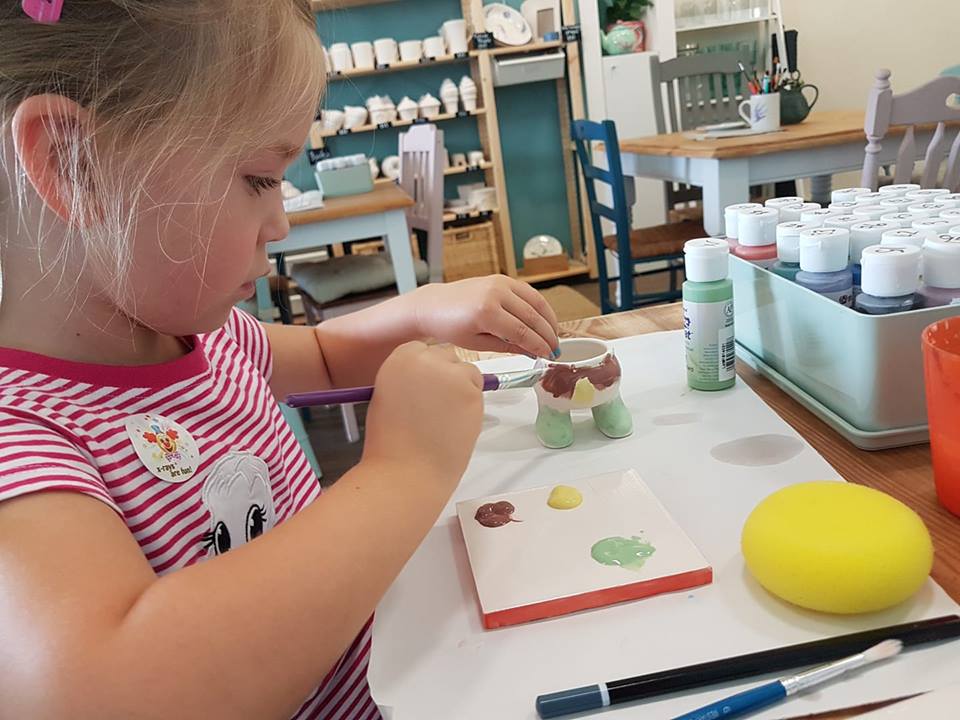 If you want to do some foot and handprint pieces the staff will be able to assist you with this. Babies hands and feet are small enough to go on baubles or mugs or plates and they really do make lovely keepsakes. The studio also offers adult only paint nights and can accommodate parties.
The shop is only small so there is not much space for large prams. If you are going with a group it is a good idea to book ahead. There is water and fruit provided and being on Rokeby Rd you have plenty of coffee shops nearby, I suggest you grab one on your way in.
As the pieces need to be glazed and fired you need to return to the store about a week later to collect your finished goods. When we went back to collect our pieces my daughter wanted to stay and do more painting! We did find a Santa plate that we are planning on going back to do another day.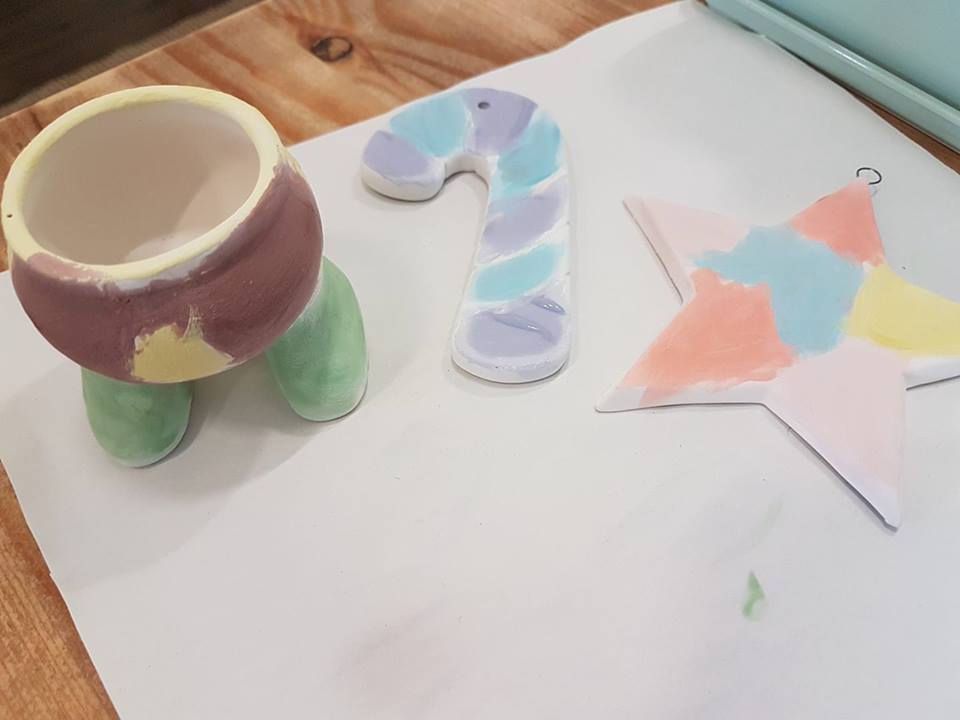 My daughter was delighted with the finished products and how they transformed t be all shiny and colourful.
Prices vary depending on the item you chose to paint. There is a studio fee of $8 but when we visited this was being waived for Christmas items.
The Painted Teapot
Located at 91-97 Rokeby Rd Subiaco
Visit the website for opening hours and more information
www.facebook.com/thepaintedteapotperth