John Forrest National Park is WA's oldest national park. Found minutes from Midland, on the edge of the Perth Hills, one of the park's highlights is taking a wander through the historic Swan View Tunnel.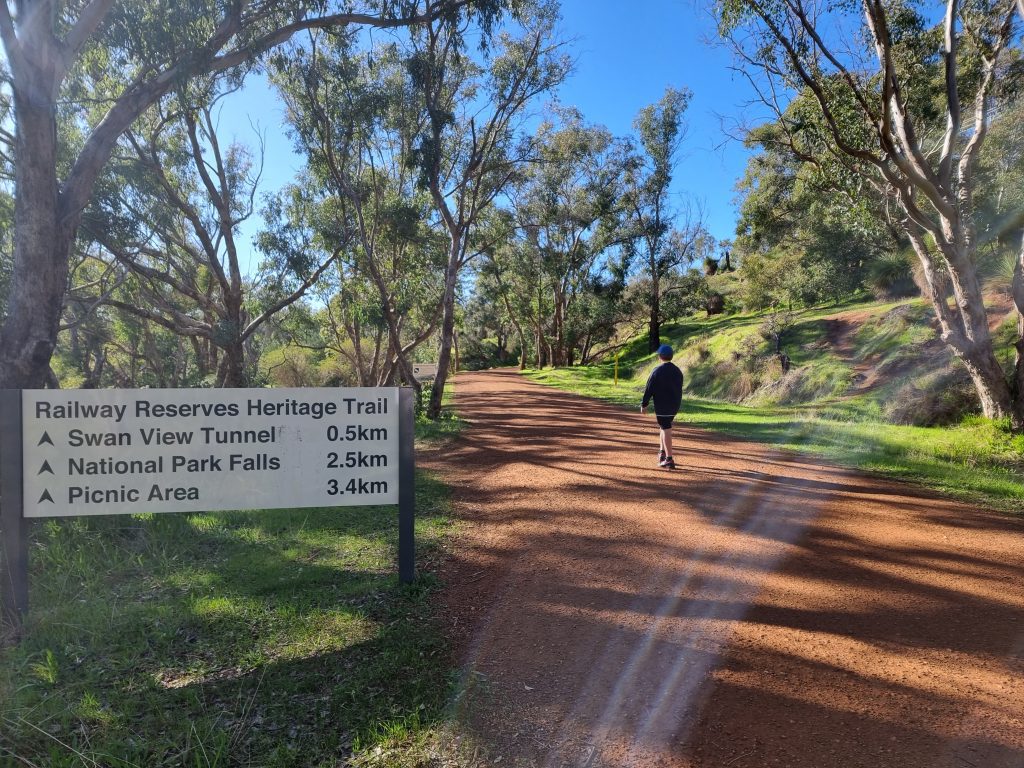 The 340-meter tunnel opened in 1896, mainly to transport timber down the Darling Range to Perth and Fremantle. The engineer behind it was CY O'Connor, who many may know was also behind huge infrastructure projects of its time, the Fremantle Port and Mundaring Weir/Goldfields Pipeline. Legend has it that the tunnel is haunted by the men who lost their lives during construction.
The tunnel is easiest to access from the Swan View carpark, where a walk to the end of the tunnel and back is about a 2.5km return walk. Plus, the carpark there is free. This is where the original Swan View Railway Station was located.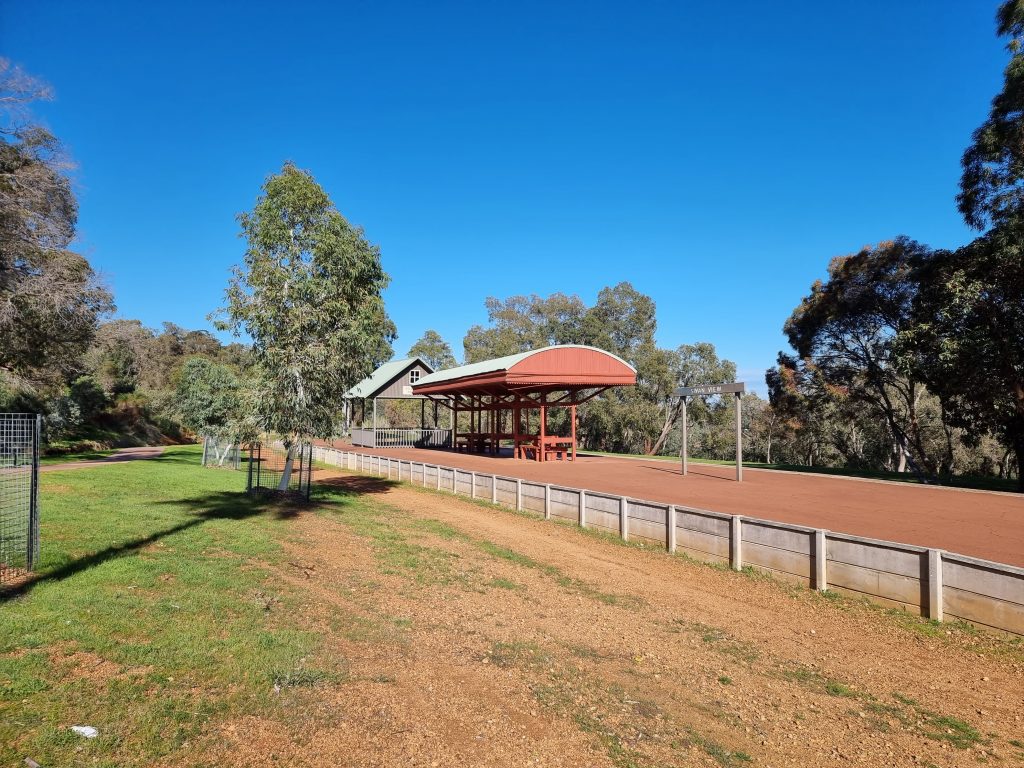 If you access the tunnel from the national park's main area, you'll have a much longer walk (around 5kms) and have to pay the national park's entrance fee (per car). You'll also pass the National Park Falls on this longer route.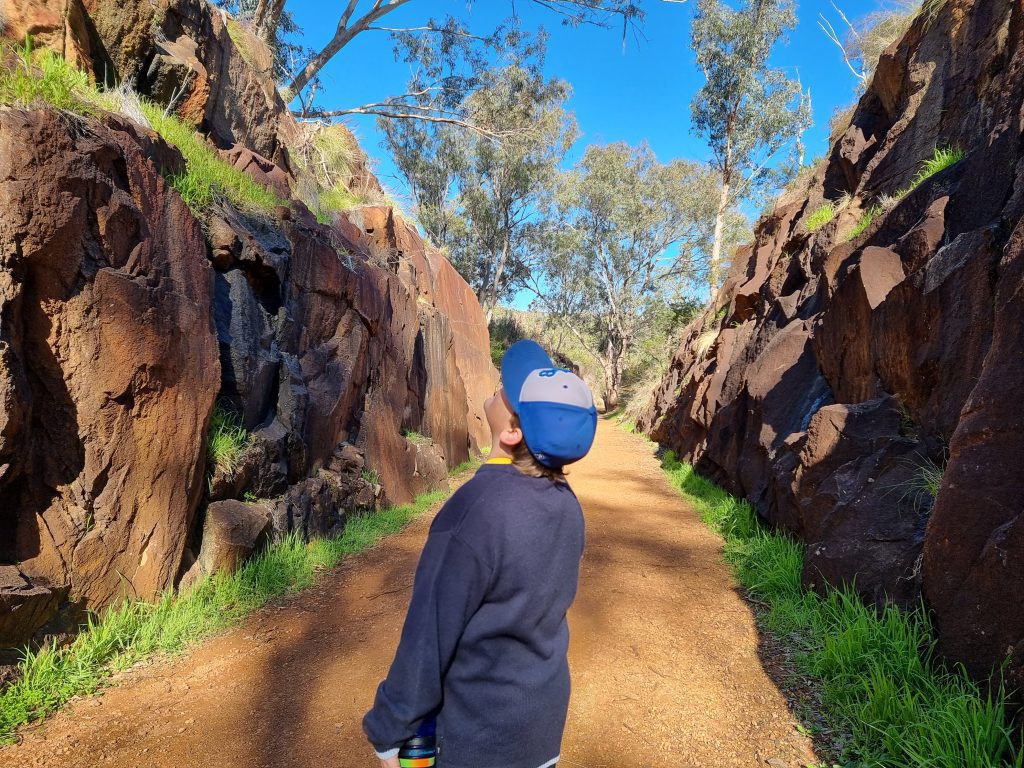 Incorporating the Railway Reserves Heritage Trail (a 41km loop around Mundaring and its villages), you'll walk right along the wide gravel path, where the train tracks used to be.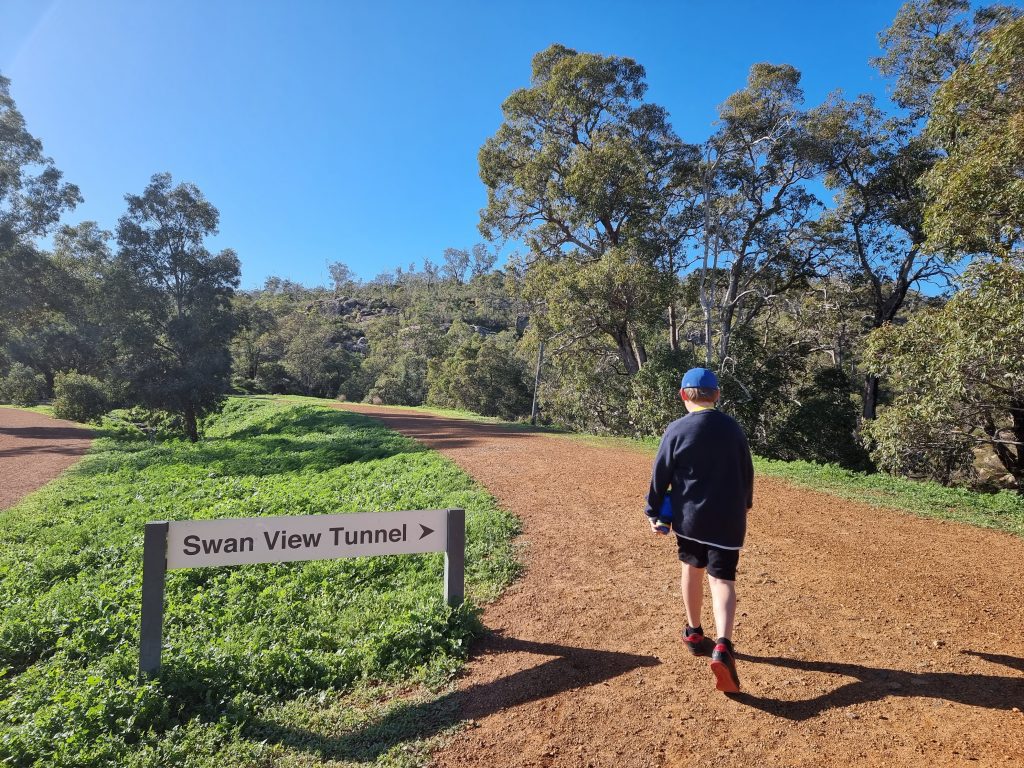 Kids will love exploring the dark tunnel. Even in dry weather, there may be lots of puddles. I'd recommend bringing a torch or using your phone to light the way, as it is very dark. Maybe some wellies too!
Bike riding is also very popular here.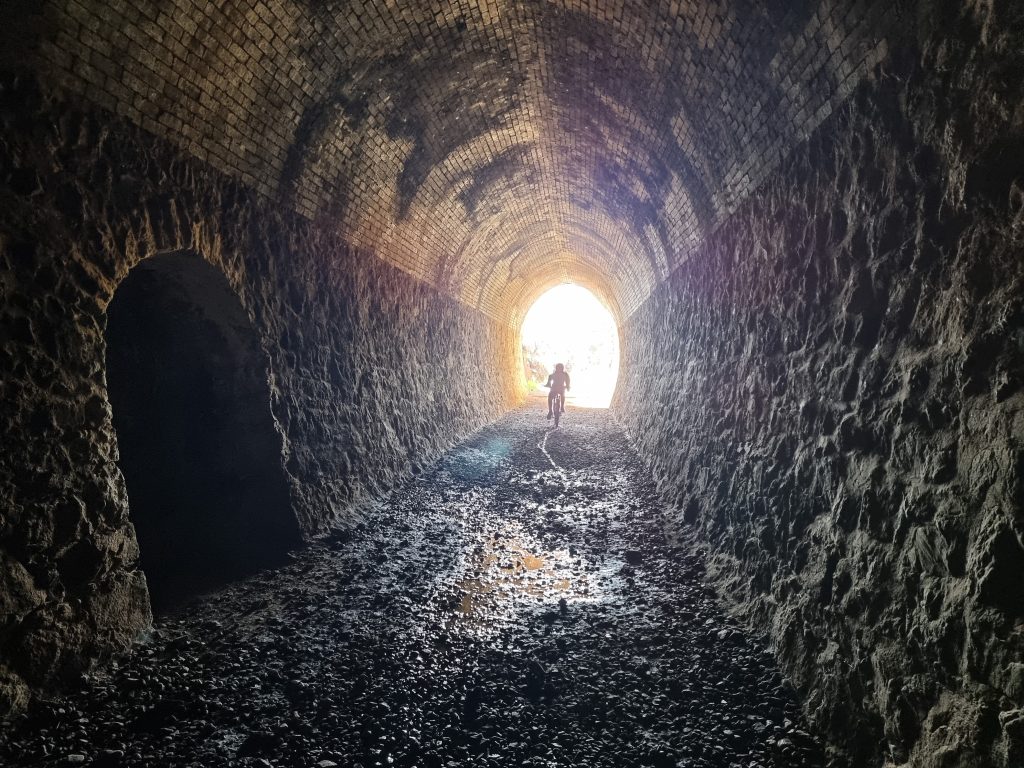 At the eastern end of the Swan View Tunnel, a few interpretation boards have fascinating fun facts about the tunnel. You're sure to learn something new.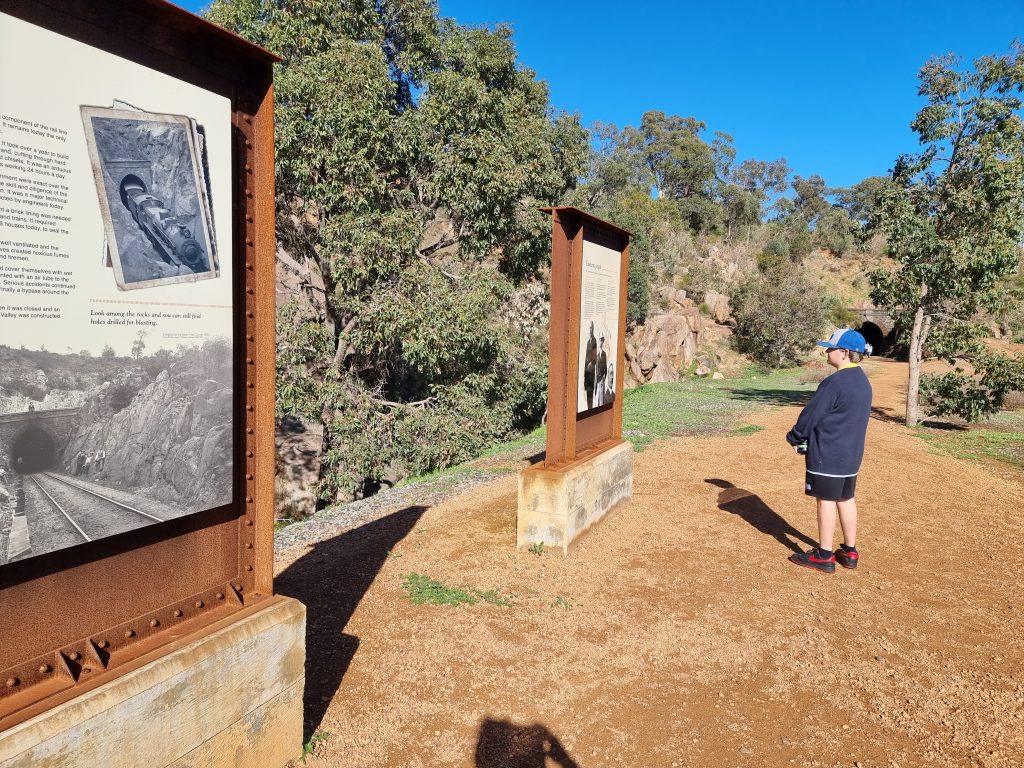 If one trip through the tunnel is enough, you can take the path around the tunnel back to the car. If you want to discover more of the wonderful natural delights of John Forrest National Park, check out our blog here.
Find the Swan View Tunnel at John Forrest National Park. Best to park at the carpark on Pechey Rd via Morrison Rd, Swan View.
Find more things to do with kids in Perth here.