Sushi Wawa is a family-friendly Sushi restaurant which has opened up in Innaloo, just opposite Ikea.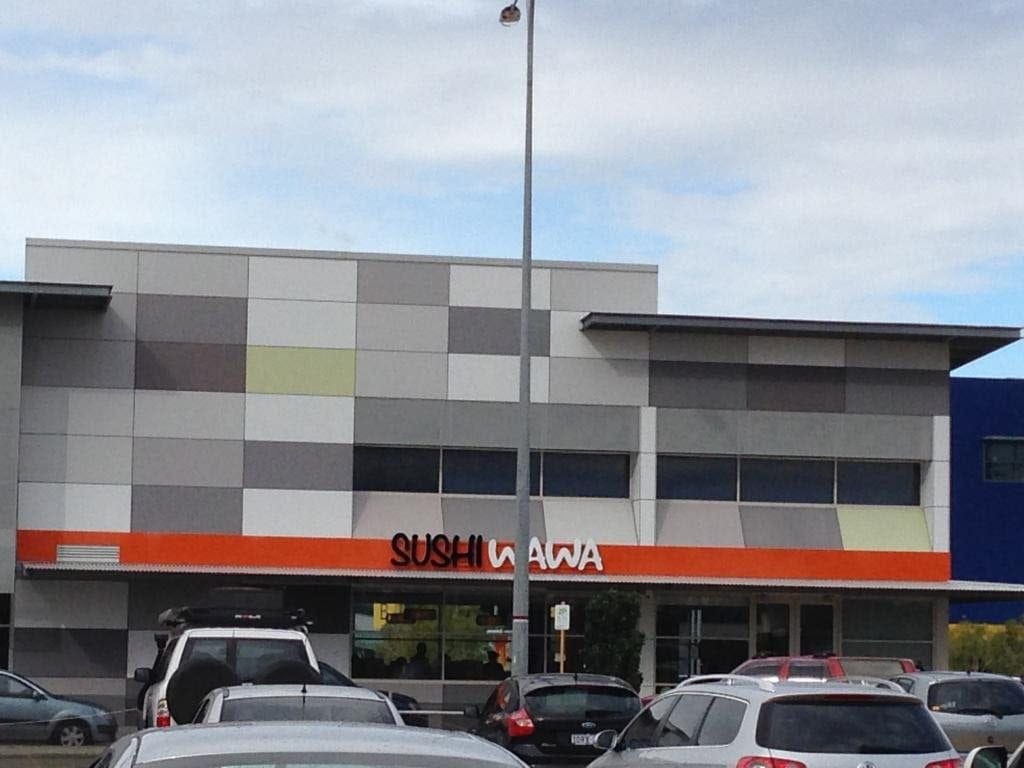 Sushi Wawa boasts a 62-metre sushi train – thought to be the longest in the Southern Hemisphere! The sushi train can hold up to 400 plates at any given time. The kids had a great time watching it go around – although my 3-year-old was very confused when I told her it was a sushi 'train'. It prompted lots of questions along the lines of "When are we getting on the Sushi train?" "Where's the station?" "Where is the sushi bus?".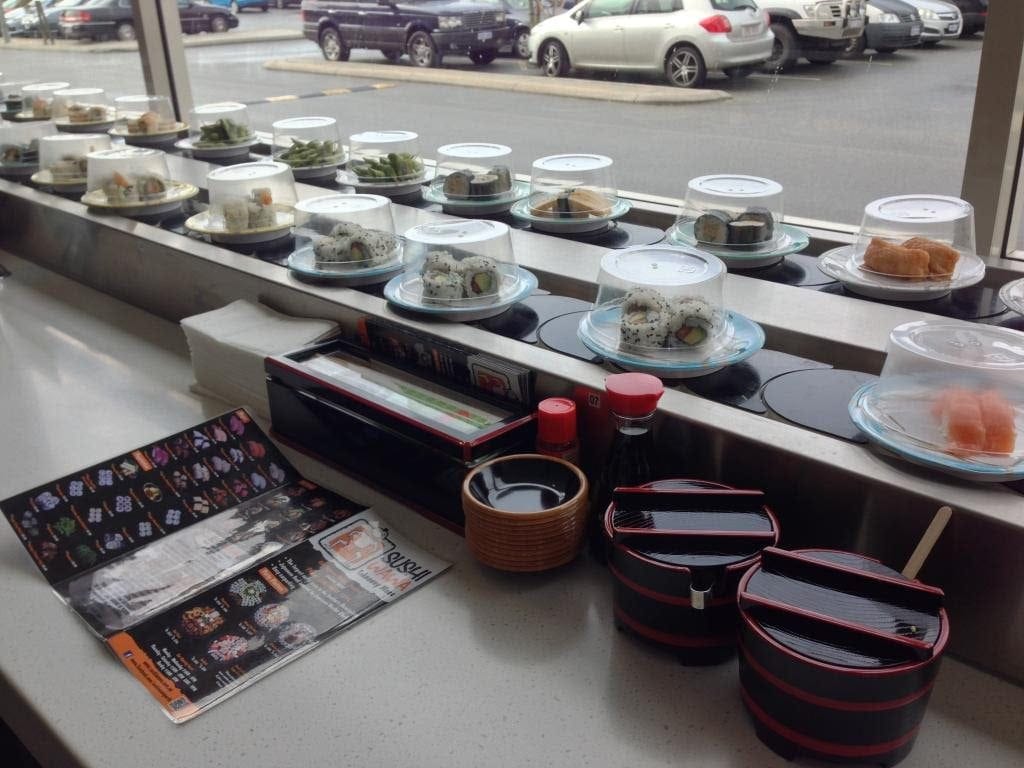 On entering the restaurant, you are greeted with a loud "Irasshaimase", a traditional Japanese welcome, from the team of waitstaff and chefs, and "Arigatou Gozaimasu" when you leave.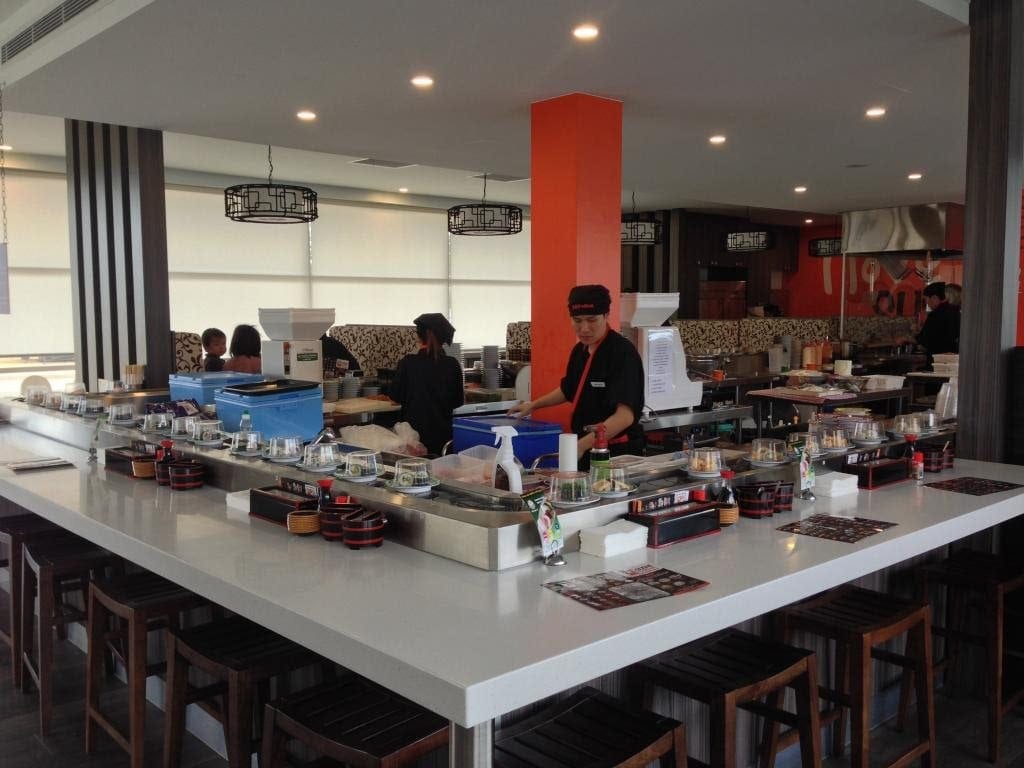 Sushi Wawa's modern-decor restaurant offers comfortable booths for up to four-to-six people, and bar-style seating for casual and solo dining, all positioned around the sushi train.
An open kitchen takes centre stage of the restaurant, where more than 110 varieties of sushi, sashimi and hot and cold dishes are created. The kids loved watching the chefs prepare the food.
Sushi Wawa is owned and managed by a young Perth family, the Tierneys. Their vision is to make high-quality, well-priced Japanese food more accessible to the people of Perth. Sushi Wawa boasts a stellar line-up of accomplished Japanese chefs. The head chef is locally-renowned sushi king, George Yamahara (previously Satsuki), who leads senior sous chef Mitsunori Nishida (ex Jaws) and sous chef Takahiro Nishizawa.
Catering to Australia's love of beetroot, the chefs have created an uramaki sushi exclusive to Sushi Wawa called the 'COB'. It is a combination of cream cheese, onion and beetroot with cucumber and black sesame seeds. It was very tasty!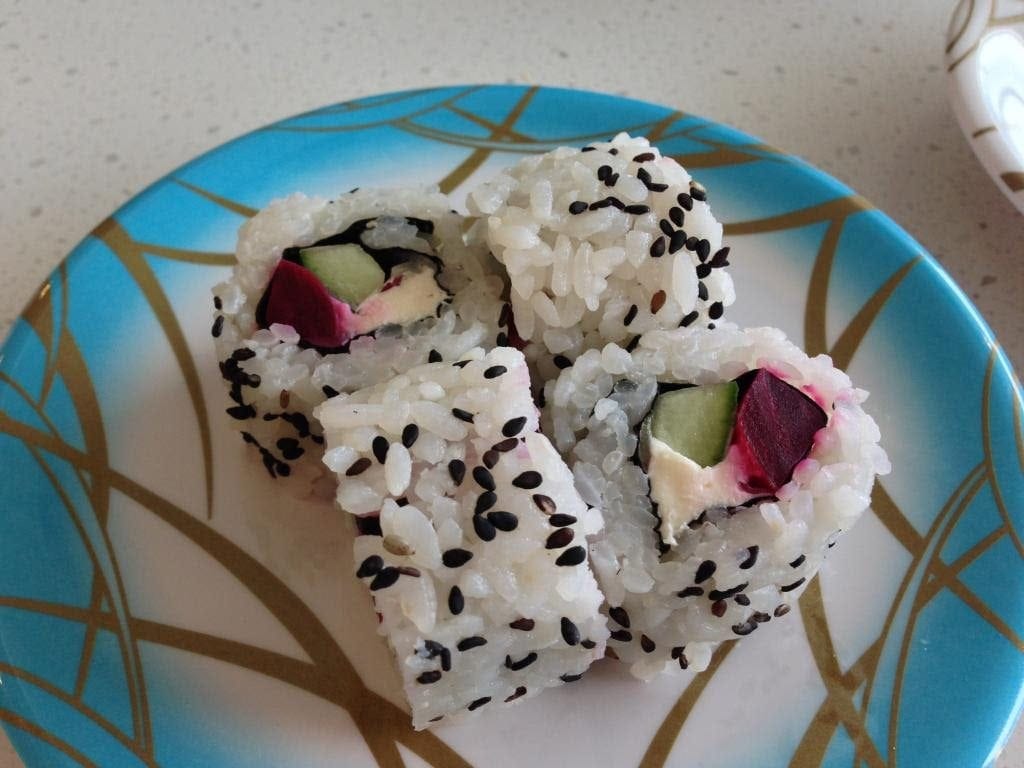 Dishes from the sushi train range in price from $3.50 – $7.90. (Prices may have changed since this review was written. They also offer a range of more substantial dishes available to order.
If you haven't been along to a sushi train restaurant before all you need to do is select your desired dishes from the train and start eating! Each plate is colour coded which relates to the price of the dish. At the end of your meal, a member of the team will come along and count your plates and present you with the bill.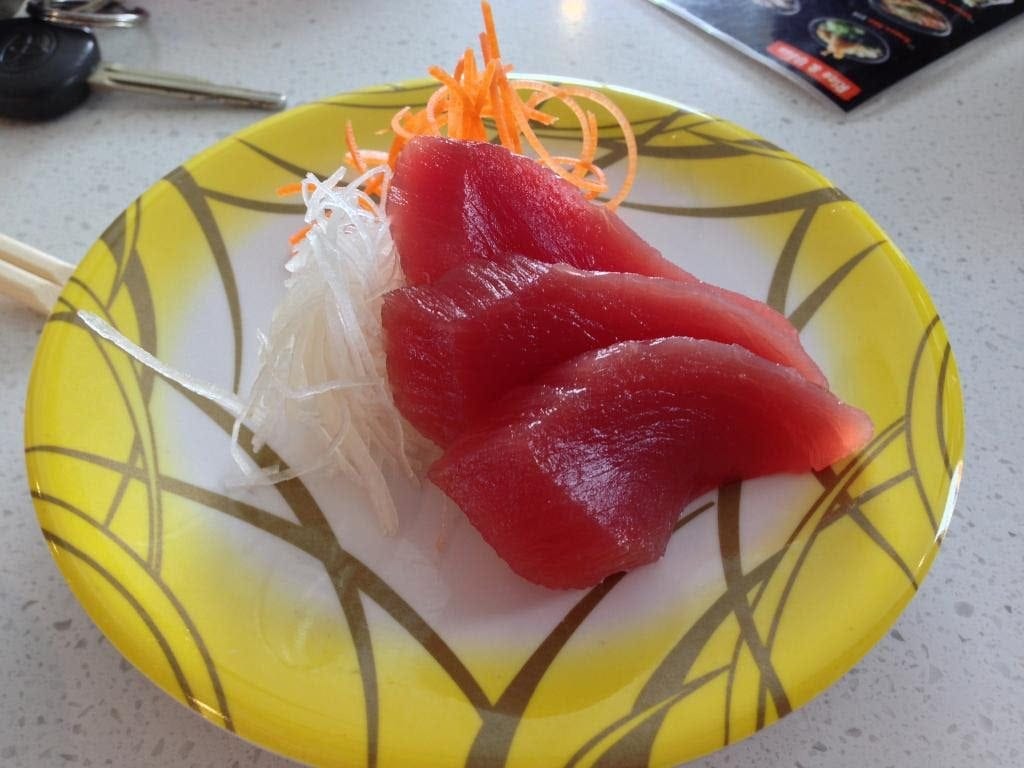 The restaurant prides itself on being family friendly. There is a 'Kids Zone' which features a fenced in and gated play area and a TV which was showing 'Frozen' when we visited.
We were dining with two three-year-olds and it was a delight watching them try out the different dishes. They were very excited about selecting their food from the sushi train. The big hits were the Teriyaki Chicken, Spring rolls and Katsu Chicken Sushi.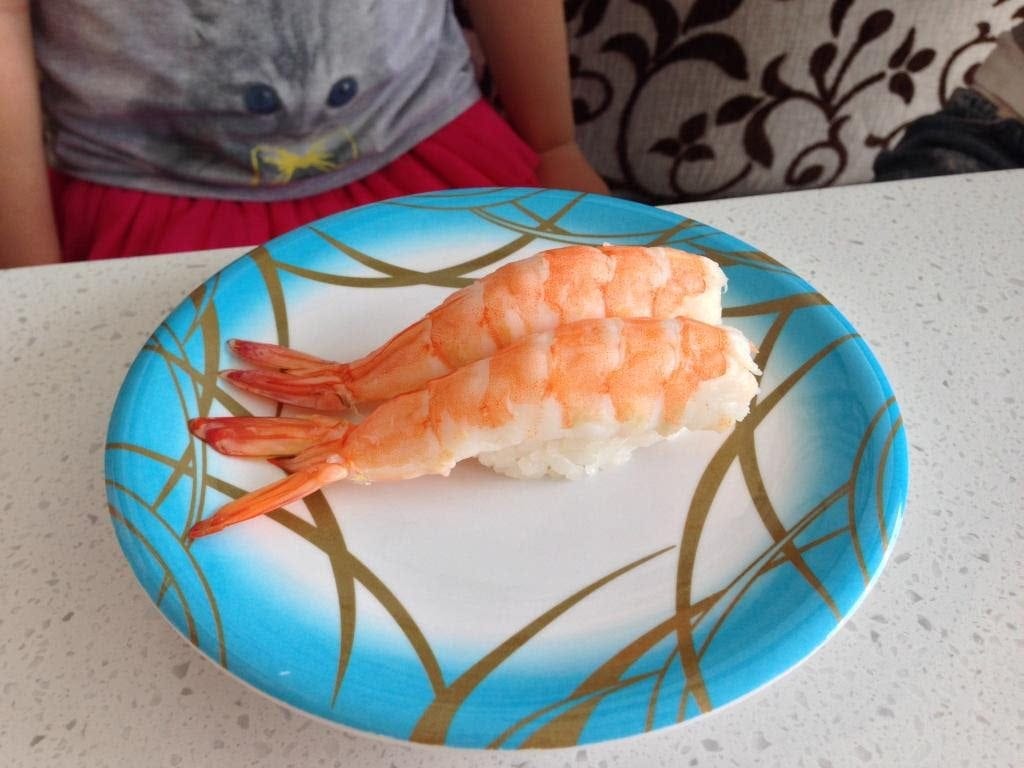 There's a policy of no wasabi in any of the dishes to avoid any issues for kids (or adults) who are opposed to the taste. Instead, you can find a big pot of wasabi on your table so you can add it yourself.
We really enjoyed our visit to Sushi WAWA. The food was fresh and tasty and we will definitely be returning!
Sushi Wawa is open for dine-in and takeaway lunch seven days per week and for dinner from Wednesday to Sunday. Access is straight off the Mitchell Freeway (exit Cedric Street), with plenty of convenient car parking available.
Visit the Sushi Wawa website for more information www.sushiwawa.com.au
Find more family-friendly restaurants in Perth