Koko Black is absolute chocolate heaven! Situated in the Claremont Quarter Shopping Centre this stylish chocolate shop and café offers a fine selection of hand made chocolates, desserts, ice creams and beverages with a few savoury items thrown in for good measure.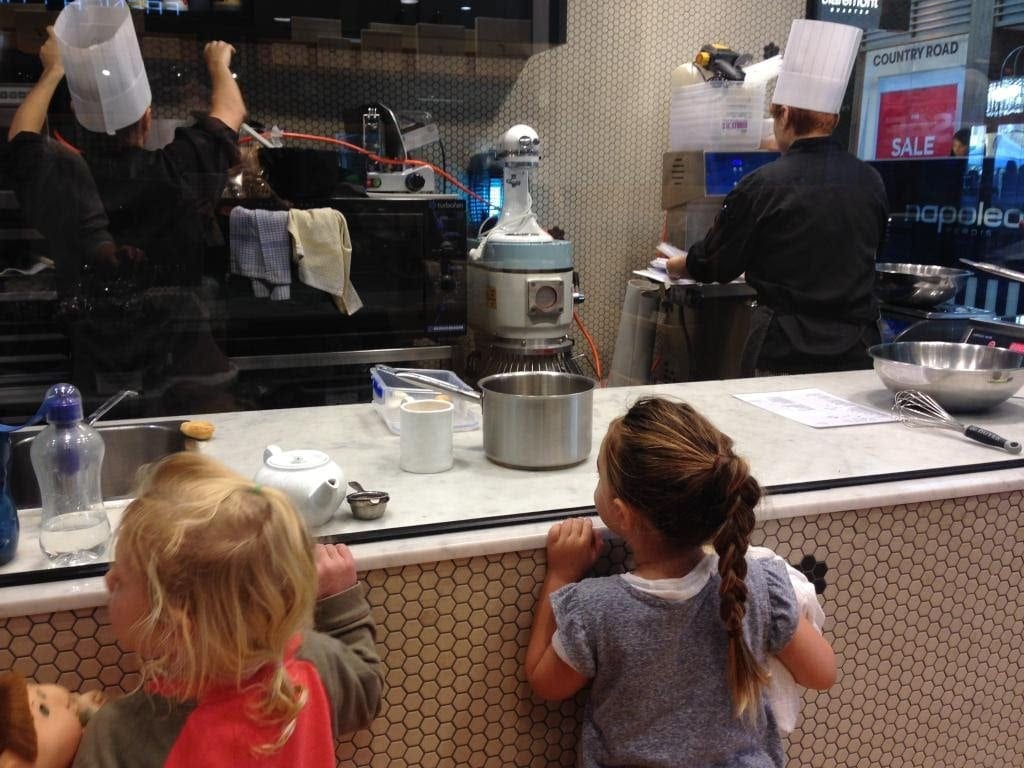 The front area of the café is a chocolate gift shop with a large window providing a view of the chefs creating their chocolate masterpieces in the kitchen. The kids loved watching them.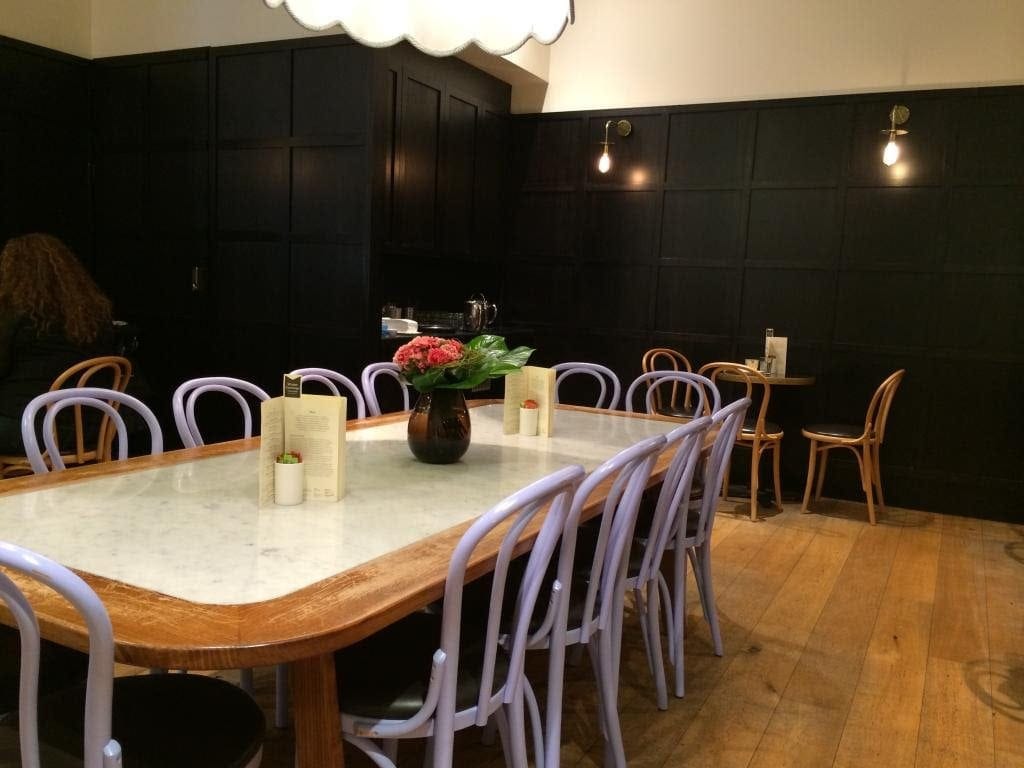 At the rear of the café you will find plenty of comfortable seating where you can sit back, relax and thoroughly enjoy every mouthful of your sweet delight! You'll also find a seating area outside of the café within the shopping centre.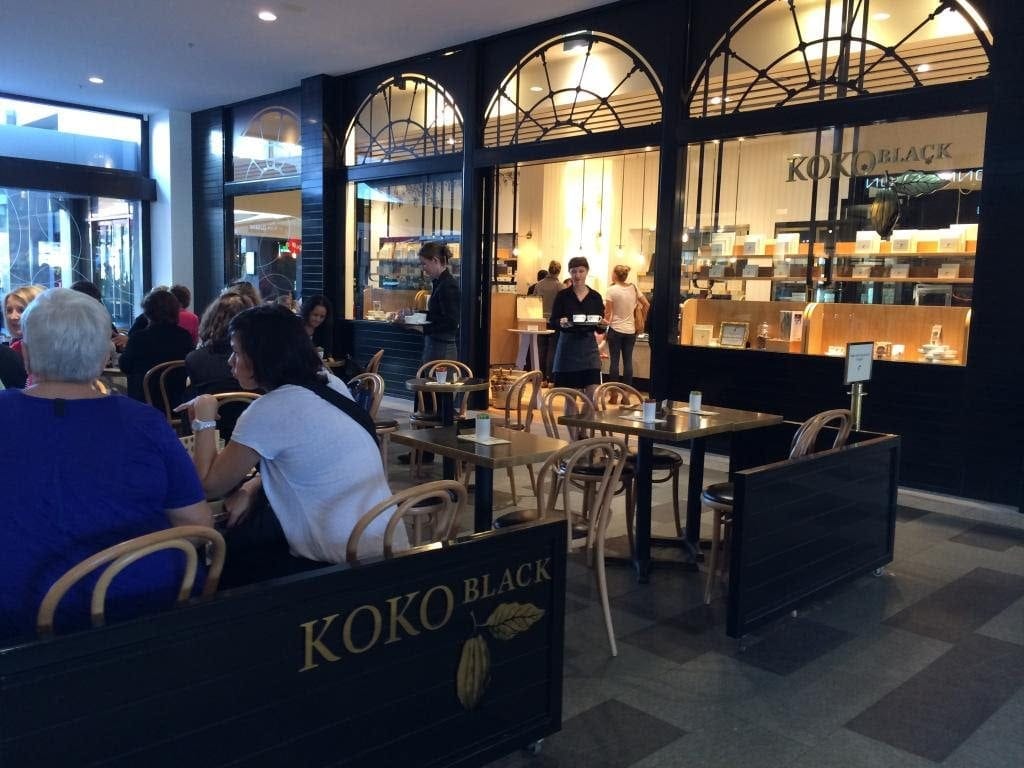 Koko Black is table service. The friendly waitress brought us a jug of water over as soon as we were seated. She then attempted to take our order three times. Each time we had to send her away as we were still drooling over the menu!
If you have a tough time deciding you may wish to peruse the desserts in the display cabinet. Although this may make your decision even harder!
I eventually decided on the Salted Caramel Delice – a caramel chocolate mousse, caramelised white chocolate brûlée with a chewy caramel centre.  I wasn't disappointed – it was soooo good!
My companion who has severe food allergies was pleased to find a couple of things on the menu that were dairy, nut, alcohol and gluten free – not an easy task in a chocolate shop!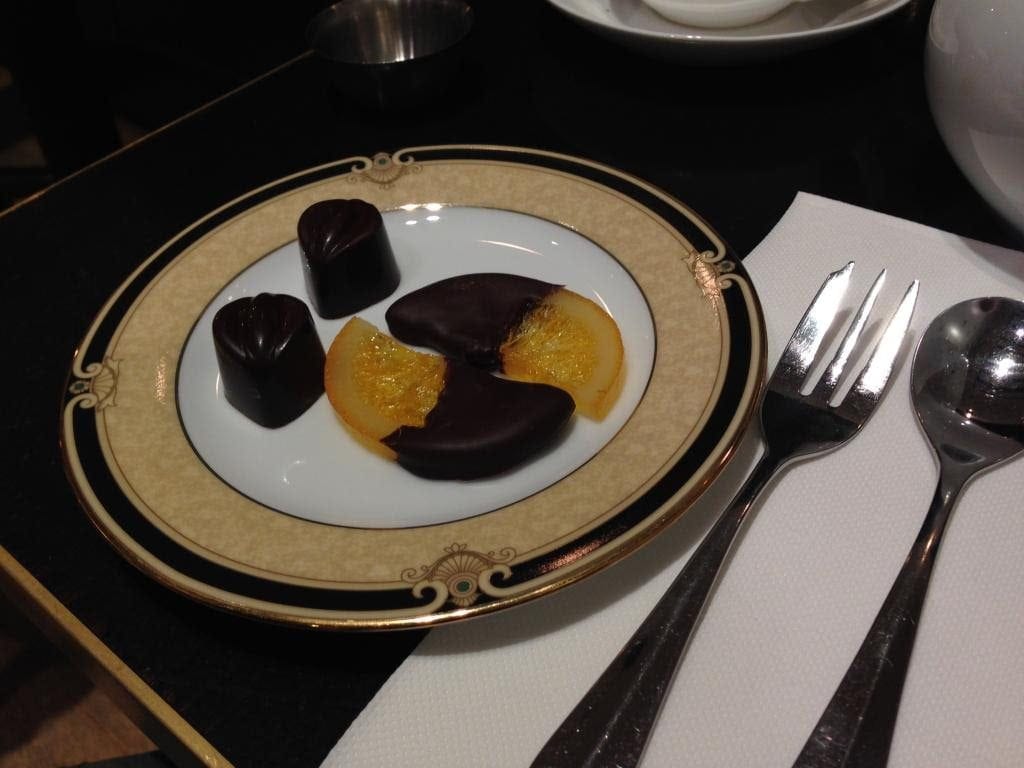 Little people are not forgotten as Koko Black offers a small, dedicated menu for kids. If you were really indulging you could opt for the Junior Belgian Spoil consisting of a mini chocolate mousse, chocolate ice cream and a milk chocolate teddy pop. A babychino can be added for an additional cost. 
I ordered a cappuccino which came with a side of chocolate flakes to sprinkle over yourself.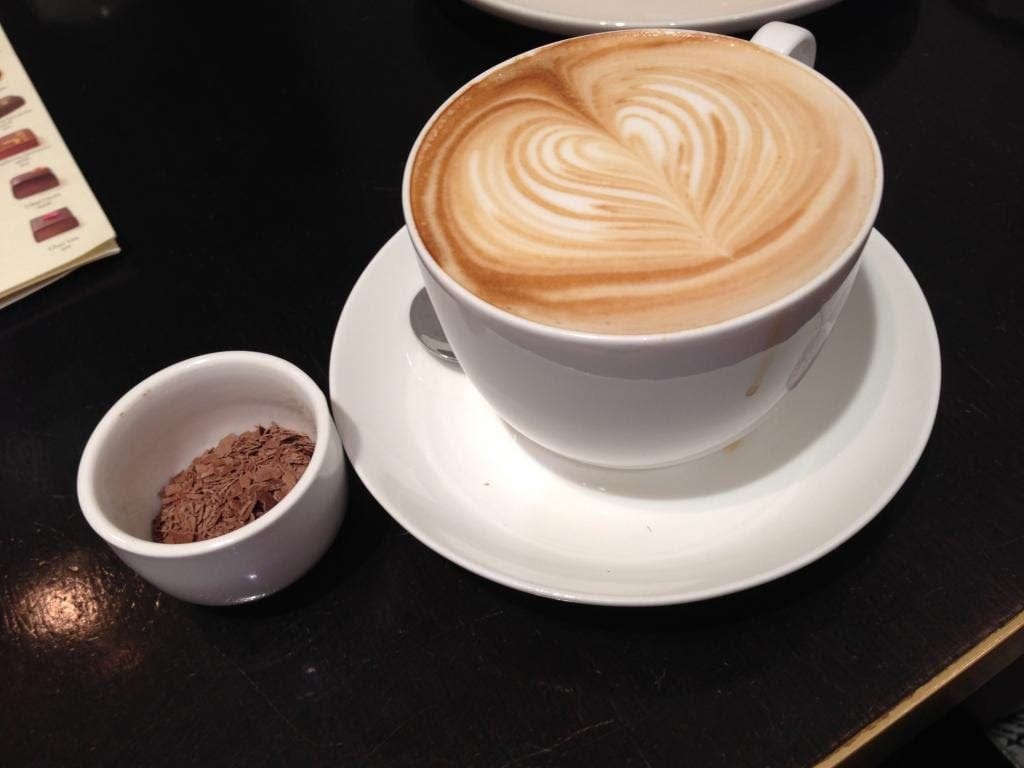 If you haven't got a sweet tooth there are a small selection of savoury items on the menu such as Homemade Crumpets, Savoury Leek Tart and Hot Pressed Sandwiches.

I love Koko Black and can't wait to return – that Salted Caramel Delice keeps calling me! I see on their website that there are plans to open another store in the CBD this year. Fingers crossed that they expand their chain throughout Perth  although I think my waistline may expand too!
Koko Black is located at the Claremont Quarter, 23 Quentin Avenue, Claremont. See their website for opening hours. www.kokoblack.com