The Secret Garden Cafe is located on Angelo Street in South Perth. Looking at it from the outside is quite deceiving as it looks quite small but it is actually quite big with a number of different seating areas including the lovely garden area.
The day we visited our daughter wasn't keen on stopping for anything and was trying to convince me to just get a takeaway coffee and leave….. then she saw the garden, the bridge and the fish and she suddenly changed her mind! Lucky for us it was a nice day and we sat outside in the garden under the protection of an umbrella. Other options include inside, the brightly painted kid's corner or outside undercover. There were plenty of high chairs available and the disabled toilet had a change table available.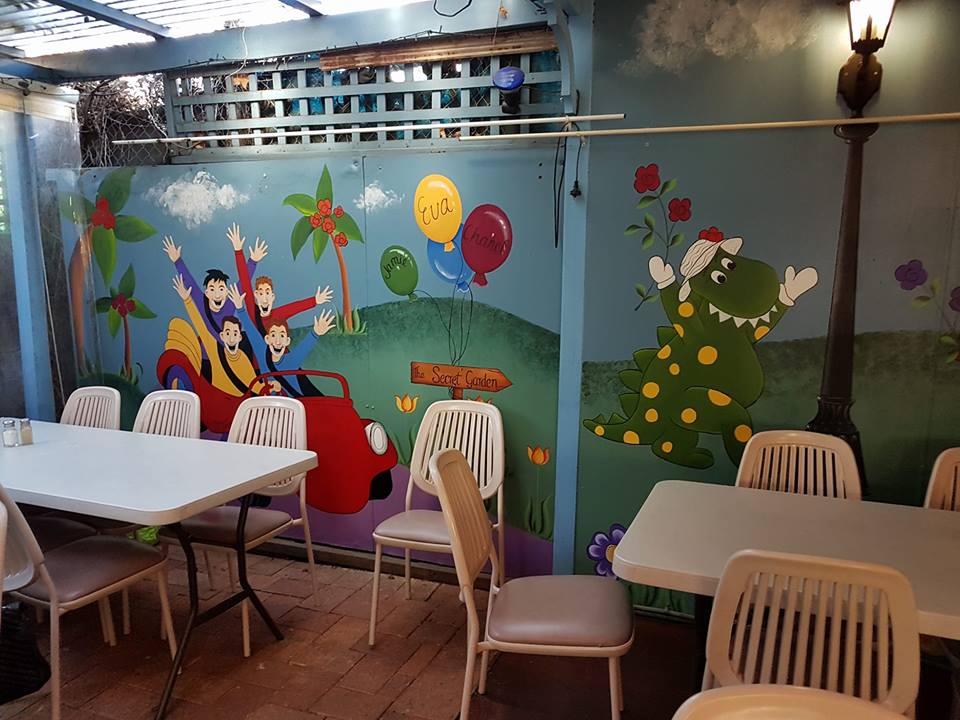 We were there around lunch time so as well as coffee we ordered a toasted sandwich off the kids menu for our daughter. The sandwich came with chips and salad for $12 so not a cheap kids meal. Other options on the kids menu for lunch are chicken nuggets and chips, chicken strips and salad and fresh fruit and yoghurt, these were between $9 and $10.
As well as the menu options there were several cabinets offering delicious looking savoury foods and cakes. The cafe also licensed and serves beer, wine and spirits.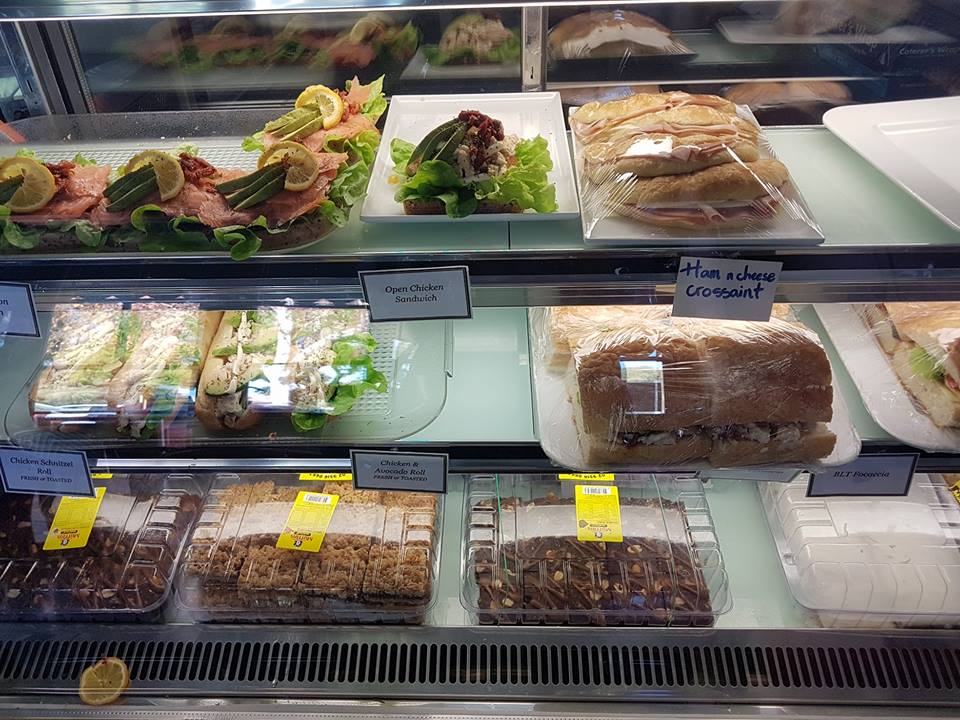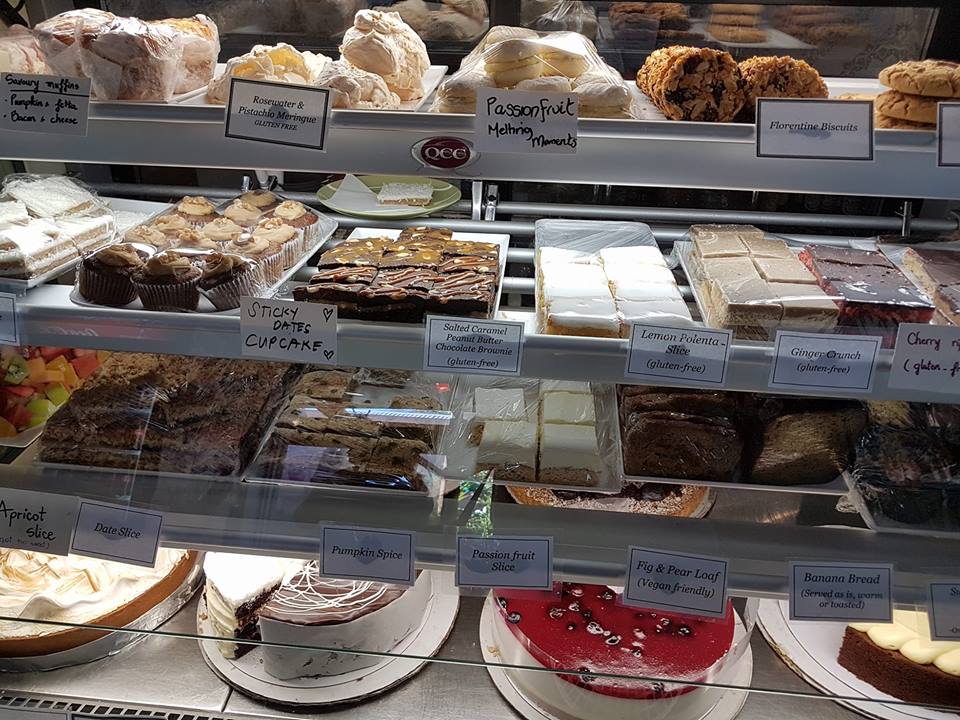 While we waited for our food and drinks to come out there was plenty to keep our daughter occupied. There were some kids books and colouring pages available but she was happy wandering around discovering the garden statues and watching the fish.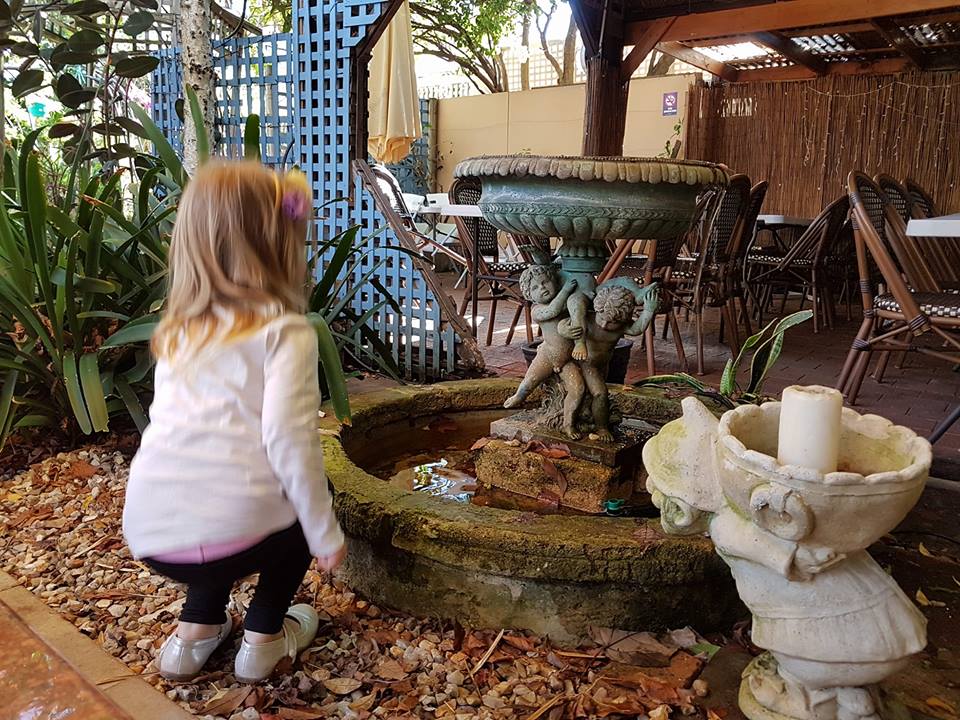 The other thing my daughter loved about this cafe was it was connected to the garden/gift shop next door. We wandered through here on the way out and had a look around. Just be aware the pathway leads straight from the cafe garden to the garden centre so keep an eye on little ones.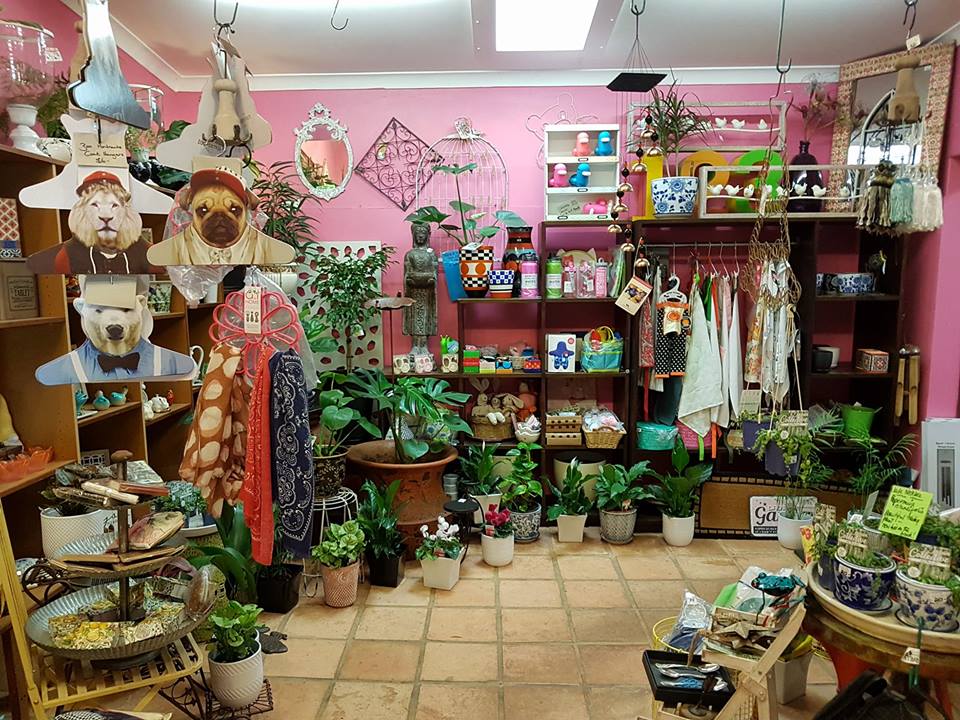 Secret Garden Cafe and Patisserie
Located on 64 Angelo Street, South Perth.
There was street parking or a couple of nearby car parks that had 2 hr parking available.
Find more family-friendly restaurants in Perth