First we had the Elizabeth Quay Bridge, then Matagarup Bridge, and now we have a Rainbow Bridge! After 10 long years of planning and fundraising The Kids' Bridge, also known as The Koolangka Bridge, which means children in Noongar at Perth Children's Hospital opened on 4 August 2021.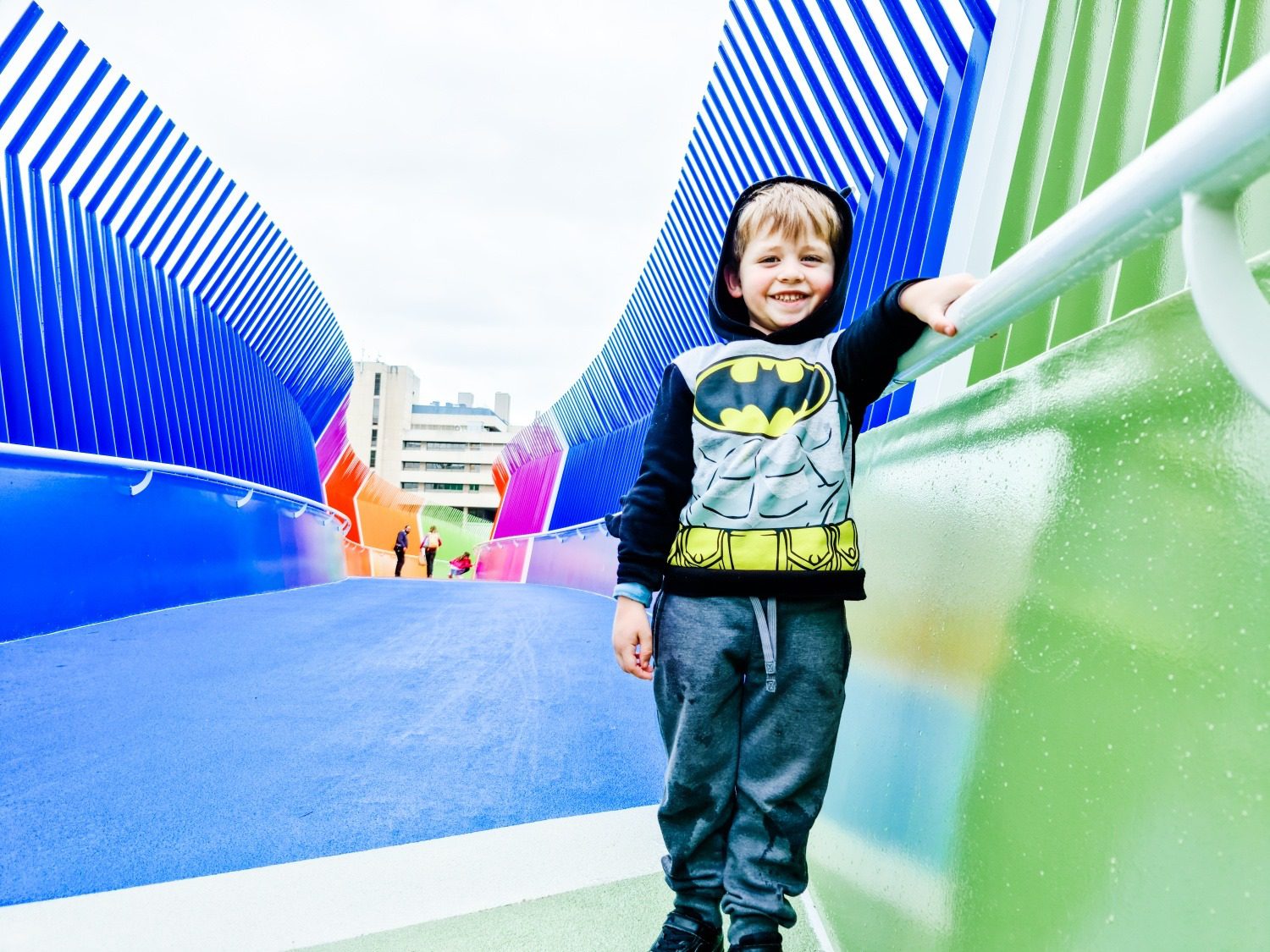 The 217 metres long brightly coloured rainbow bridge funded by The Perth Children's Hospital Foundation links Perth Children's Hospital and Queen Elizabeth II Medical Centre to Kings Park, providing hospital patients, staff and visitors much-needed respite and distraction from the rigours of medical treatment and some reprieve from the clinical environment.
We didn't even need the respite or distraction but being surrounded by the bright colours instantly made us feel happier! So I only imagine the good it would do for sick kids to be able to escape their hospital room and breathe in the fresh air and really get that sense of wellbeing.
The Kids' Bridge is even decked out with LED lighting and a sensor speaker system that plays everything from kookaburras laughing to the Fremantle Dockers theme song.
Mr 4 and I loved checking out the Kid's Bridge today, it is the perfect splash of colour our beautiful City needed
The Kids' Bridge
15 Hospital Ave, Nedlands
www.pchf.org.au/the-kids-bridge
Find more places to visit in Perth