Do you love packing the rucksack and taking a bushwalk with your family? The Rocky Pool walk trail, in the Kalamunda National Park, is a very popular hiking spot in the Perth Hills. Found just minutes from Kalamunda town, it's a fairly easy walk, that's best for older kids that are happy to walk a few kilometers.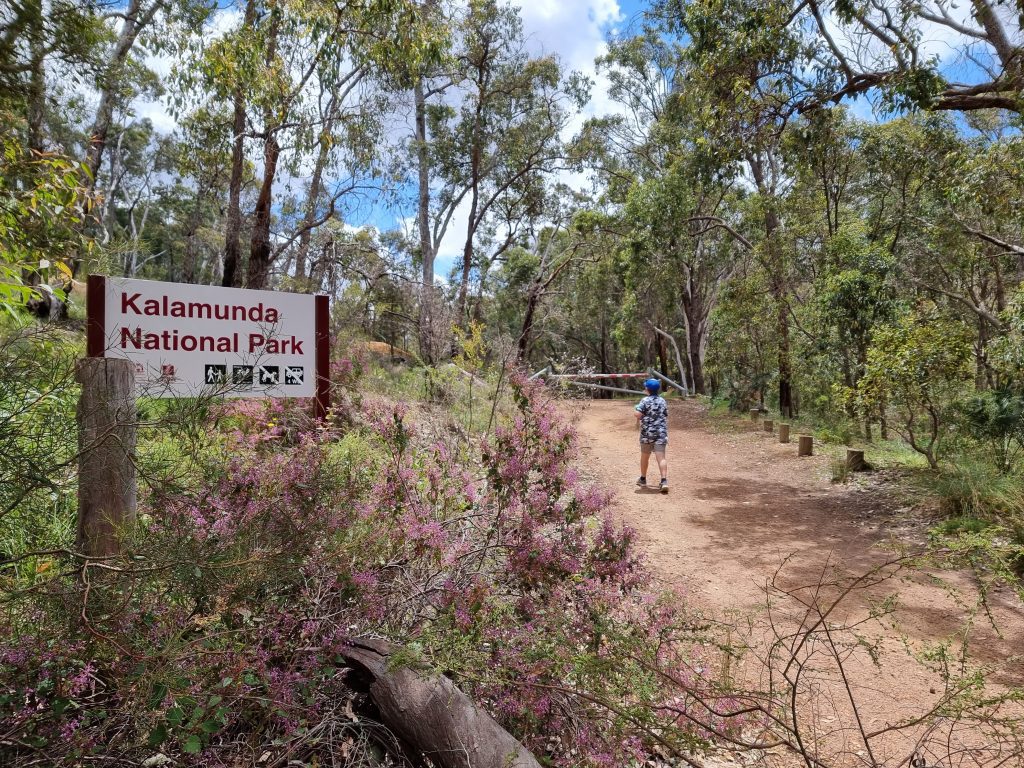 There's more than one challenging hiking trails to the beautiful Rocky Pool water hole – the easiest and most direct trail starts at the carpark found at the end of Schipp Road in Piesse Brook. 12 year old Little Chef and I set off down the wide, gravel track from the carpark, to explore the beautiful Kalamunda National Park. We spotted lots of birdlife along the way, LC taking some snaps of some pink and grey galahs.
The stunning scenery ranges from huge granite boulders (that are billions of years old!), a winding stream along much of the trail, and plenty of wildflowers (in season) and birdlife. Interesting info boards are found along the Rocky Pool Walk Trail, with fun facts about the local wildlife and history.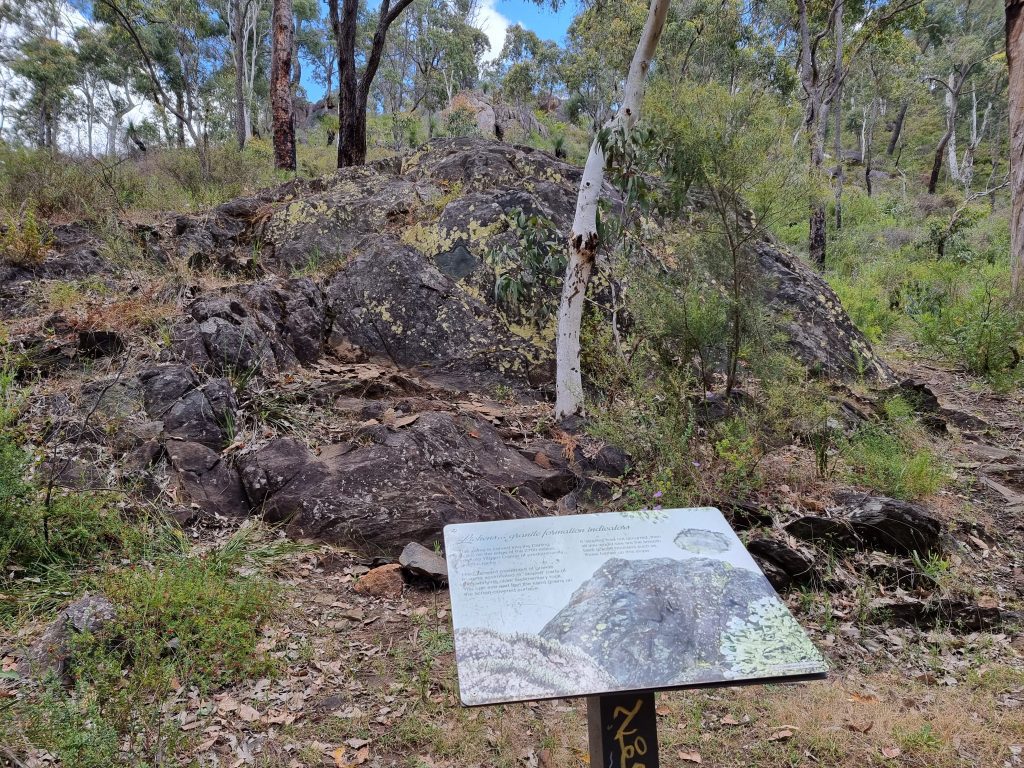 In the 1930s, Rocky Pool was a popular spot for people to gather and swim. We visited in late Spring, so the water wasn't as plentiful. The swimming hole is spectacular sight during winter.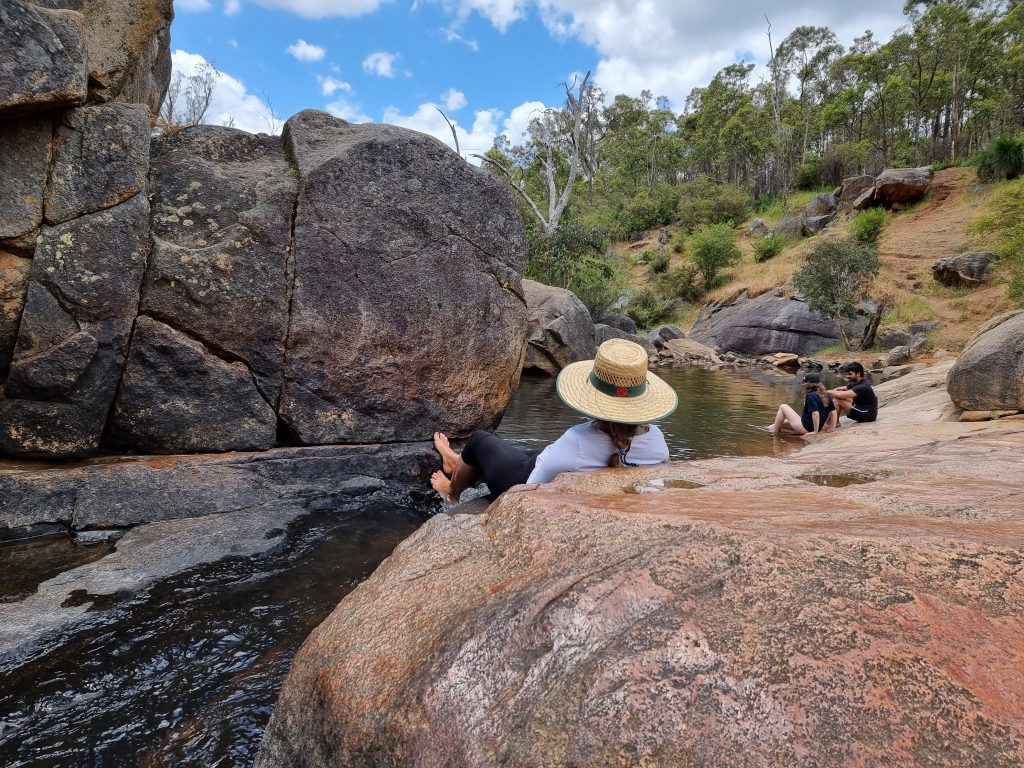 It's a nice spot for a paddle, and Little Chef enjoyed that a lot.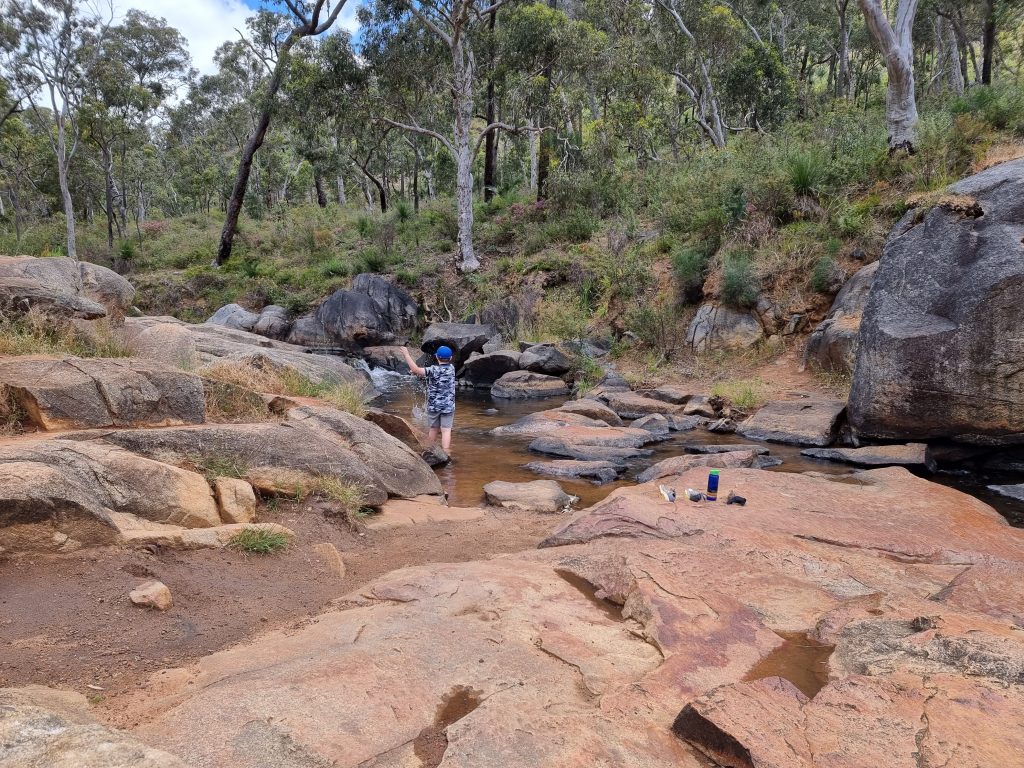 Do be very wary of slippery rocks and even steep drops from the overhanging rocky cliffs. I'd recommend it as a place to take older children.
The walk there and back to Rocky Pool is about 3.5kms. You'll need to have a decent level of fitness to walk the trail, there are a few steep hills along the way.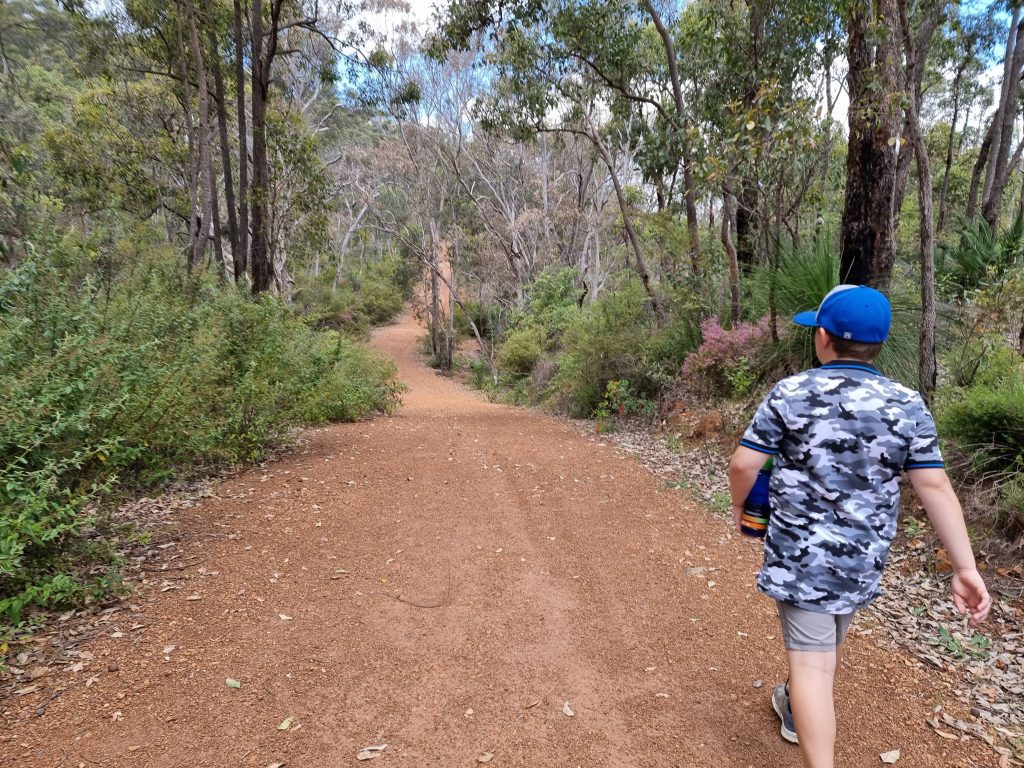 Find the start of the Rocky Pool walk trail at Schipp Road in Piesse Brook, near Kalamunda.
Find more walks and hikes in Perth here.