During May, Raeburn Orchards is the hottest place in town for social media happy snaps. The vibrant orchard is a photographer's dream, where you are bound to capture a magical shot any time of the day, any season. If you want to take advantage of the beautiful autumn leaves, better get in fast before the winter winds sweep them away.
Perched amongst the beautiful Roleystone hills, this family run business has been producing quality crops since 1948. The Casotti family have invited the community and wider public to experience the delightful produce and their slice of Perth Hills paradise.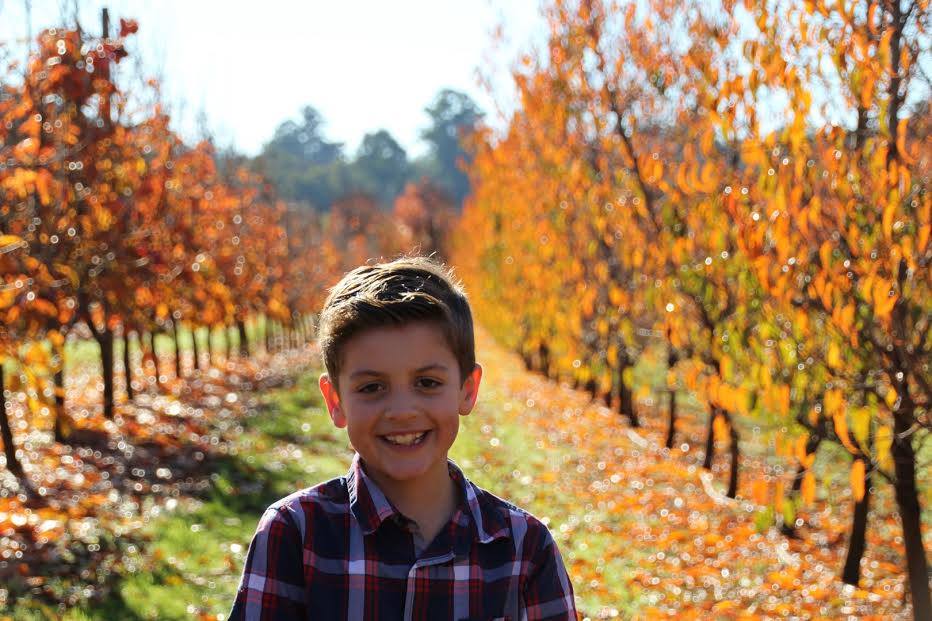 Entry to walk amongst the orchards is $5 per person (at the time of writing). There are some semi-steep declines and the track can be a little muddy at times. Sensible shoes are definitely recommended, and prams can be navigated quite easily.
There are toilets on site and extra "portaloos" set up around the property.
Raeburn Orchards is a tourist hotspot and during popular seasons (Autumn leaves and Spring blossoms) gets very busy. The family do their best to accommodate all with extra parking and attendants on site, but there is often overflow. If you do need to park on a street, please be mindful of the residents and their homes.
This is a working farm and the livelihood of the family, so they do ask that fruit is NOT picked. Be sure to stop by the store for a great variety of fruit straight from the trees. Depending on the season, you'll find apples, pears, cherries, apricots, nectarines, peaches, plums, avocados and the ever popular persimmons. A yummy selection of local produce, preserves, jams, honey, nuts, juices, gelato and lollies is also there to take home.
At Raeburn you'll also find cafe "Coffee at The Shed". This cute spot, in the packing shed is great for a cup of coffee and a slice of cake. There's all sorts of goodies in their cabinet, including plenty of savoury options for lunch.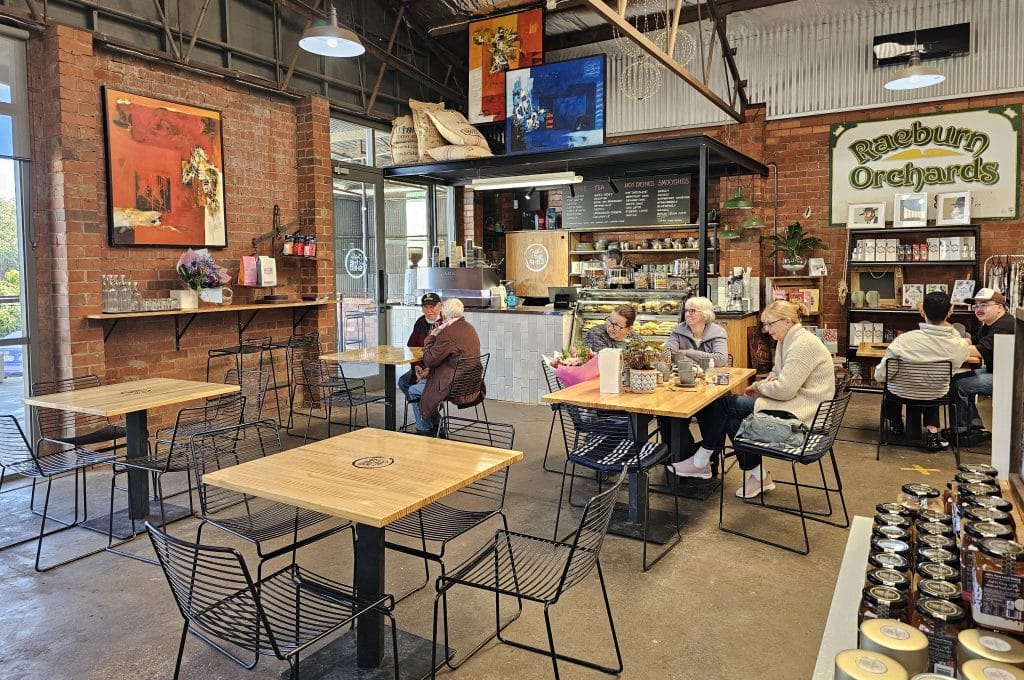 So be sure to kick up the autumn leaves amongst the stunning persimmon trees at Raburn Orchards this May.
Open 7 days a week 9am – 5pm
4 Raeburn Road Rolesytone (35 minutes from Perth)
Find out more visit www.raeburnorchards.com