If you are looking for family-friendly accommodation, with plenty to keep the kids occupied, Kalbarri Beach Resort delivers. We had an overnight stop off which was the perfect end to our family holiday.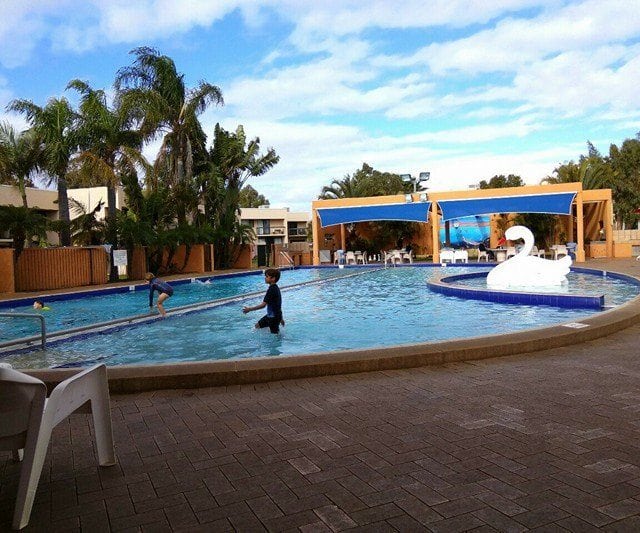 Our accommodation was a lovely two bedroom apartment with everything we could possibly need for self-sufficiency. It was clean, bright and super comfy. The resort often has specials on scoopon etc so keep an eye out for some good deals.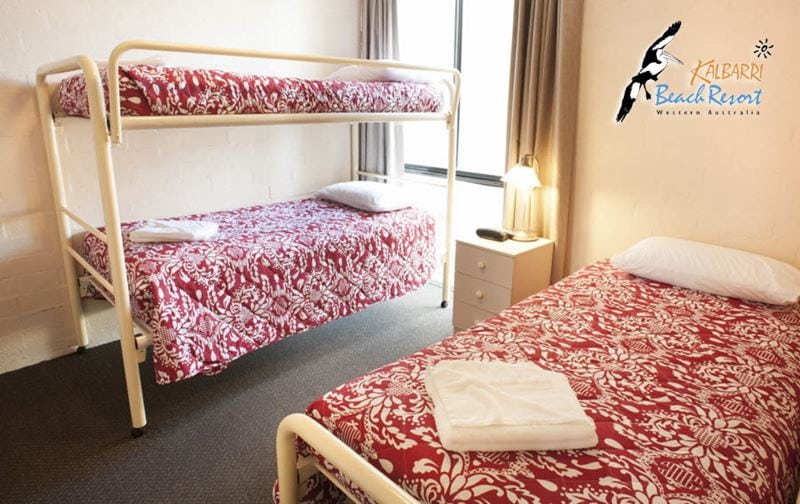 The resort has some great facilities including 2 playgrounds.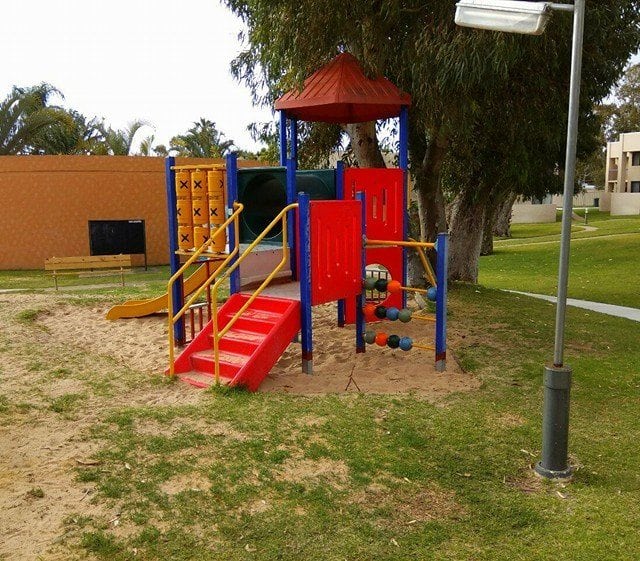 There is a fantastic entertainment area – including the pool which is pretty impressive – it's a biggy!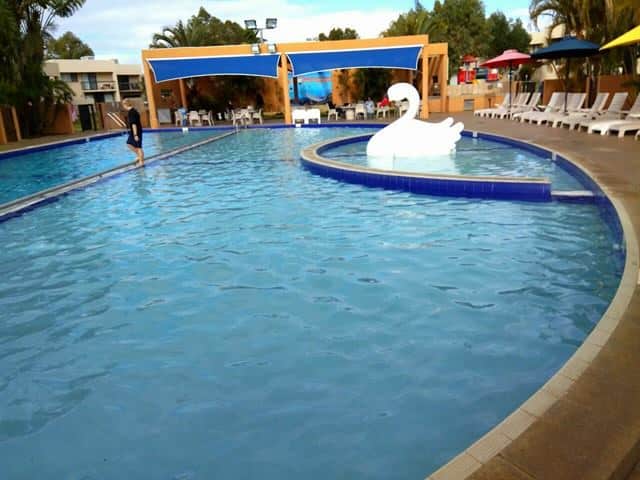 Enjoy the 25 metre lap pool, huge shallow wading pool and a toddler splash next to a massive swan sculpture.
It's not heated but that didn't seem to stop swarms of children swimming for hours. There's also plenty of laybacks to sit back and relax to the soothing sounds of a thousand high pitched rounds of "Marco Polo" (with that in mind you can BYO bevs, just no glass).
There are also 3 spa baths which are great for "relaxing", however are also a popular spot for youngsters to defrost from the pool. Our kids loved the spas and thankfully the family who were in an adjacent spa didn't mind hearing the loud, echoing sounds of how much they loved them!
There is plenty of entertainment options for all ages on dry land too. Tennis and volleyball courts as well as a fantastic gaming room with arcade games and table tennis. Guests can cook up a storm on the BBQ while enjoying a game of giant chess. There are plenty of tables and seating options and as the sun goes down the pool lights go on.
During school holidays they have plenty of extra activities to entertain the kids. The day we were there it was movie night. Everyone sprawled out across the grass and the very friendly staff handed out popcorn and tiny teddies.
Whether you want to explore the marvels of the beautiful Coral Coast or just kick back and enjoy the facilities, Kalbarri Beach Resort is a great base for all who visit the region. Be sure to check out their excellent itineraries before you plan your next family trip up north.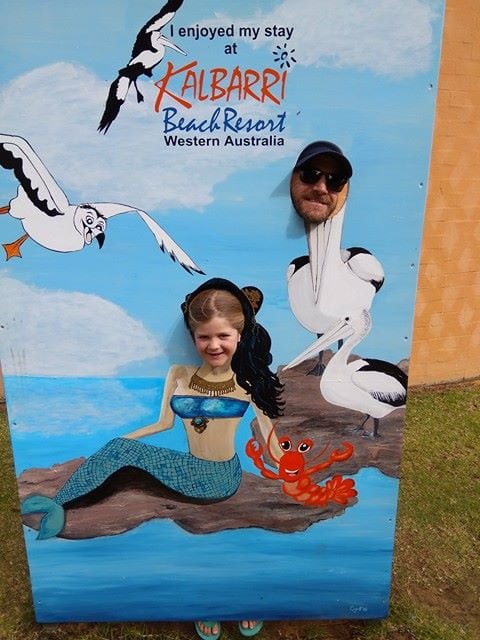 Find more by visiting kalbarribeachresort.com.au

Find more things to do in Kalbarri