The Motor Museum of Western Australia, located in Whiteman Park, has recently had a very exciting addition! Not only has it massively expanded its collection, with a new wing, it now features something else with wings… F1 superstar Daniel Ricciardo's Red Bull Racing car! I've been a huge Formula One fan since I was a kid, so we just had to drop by to check it all out.
The Motor Museum hosts one of Australia's largest and best collections of motor vehicles, focusing on motoring history and vintage vehicles, though there is a bit of everything for all car buffs.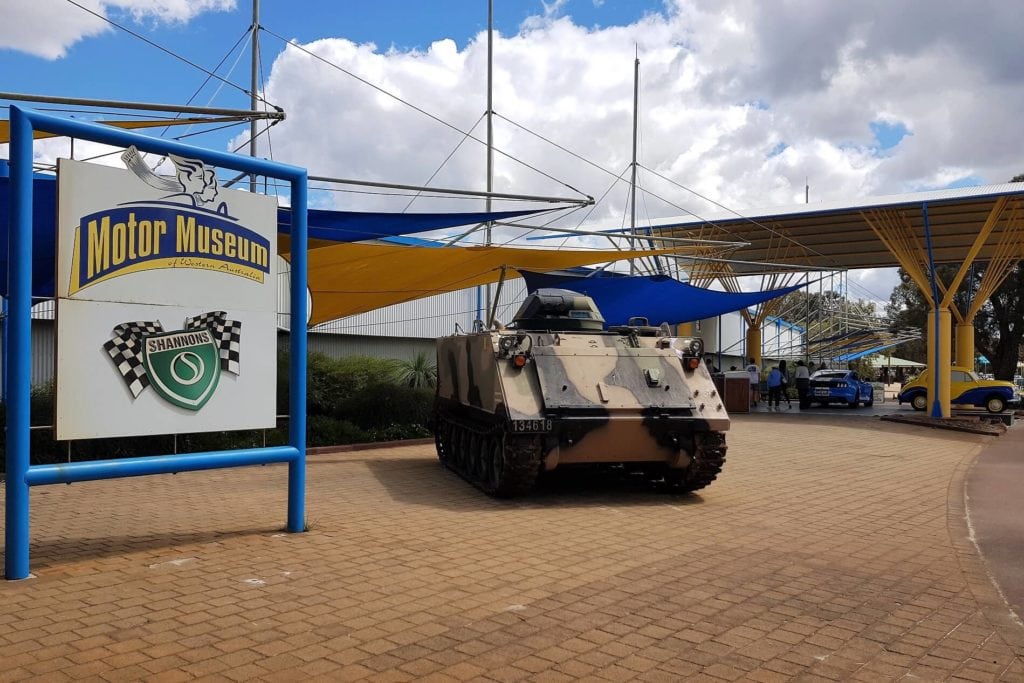 Take the kids for a trip down memory lane as you explore the changes to motor vehicles over the last century. From horse and carts to solar-powered cars and vehicles from every decade in between.
WA's racing history is well documented at the museum. On display is a replica Jaguar that raced in the Australian Grand Prix – right here in Perth! Caversham was home to a couple of F1 Grand Prix in the 1950s.
The RB10, Danny Ric's race-winning car from his break out 2014 season, sits proudly rotating on the turntable. This car is the real deal. It's not a shell or a replica. Its Renault engine is hidden under the shiny Newey-designed chassis. Even the steering wheel, with its multitude of buttons, is still in the cockpit. It blows my mind at how much it is worth, "seven figures" according to Daniel Riccardo, that's millions! We're so lucky to have this here in Perth. In future, I'd love to see some more memorabilia there on Daniel Ricciardo and other past Aussie F1 drivers.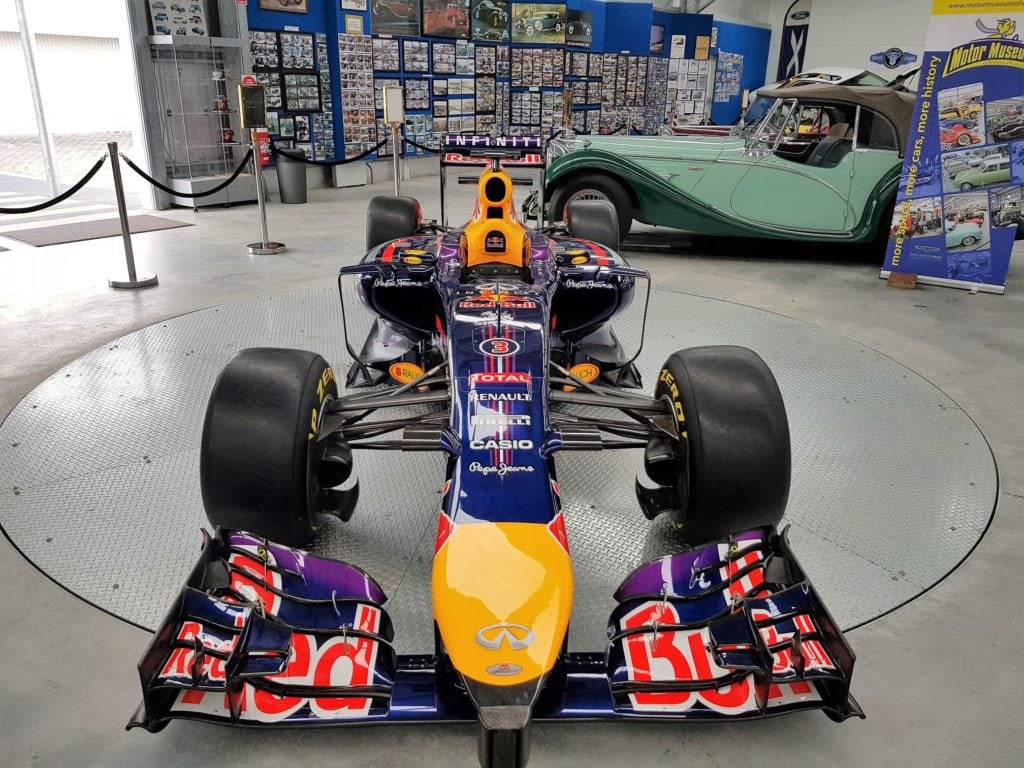 You'll also find a drag racing car, and other racing and performance cars. There are American muscle cars, and your typical Aussie Ford Vs Holden display too.
There are some interactive activities. Kids can crank an engine to see how it moves inside.
Kids can also sit in an old Peugeot and which they can pretend to be "driver", as obviously, all the other cars are strictly hands off!
There are stunningly restored vintage cars. I love the long saloons from the 1920s. They remind me of something from the Great Gatsby or a gangster movie.
You'll find a few modern cars, I love this Mustang, with it's "go faster" stripes.
You can also take a peek inside a repair workshop display.
The luxury cars are beautiful. You'll find a Bentley, Rolls Royce and more. There are also loads of posters, model cars and other memorabilia.
And there are motorbike and scooters for the two-wheeler fans.
For little ones, who may be too young to fully appreciate the cars, there's a kiddie corner where they can play and colour in. Here they can see a fun collection of toy cars too.
With over 100 beautifully restored vehicles, the Motor Museum of Western Australia is not only educational for children, but a must for every rev head.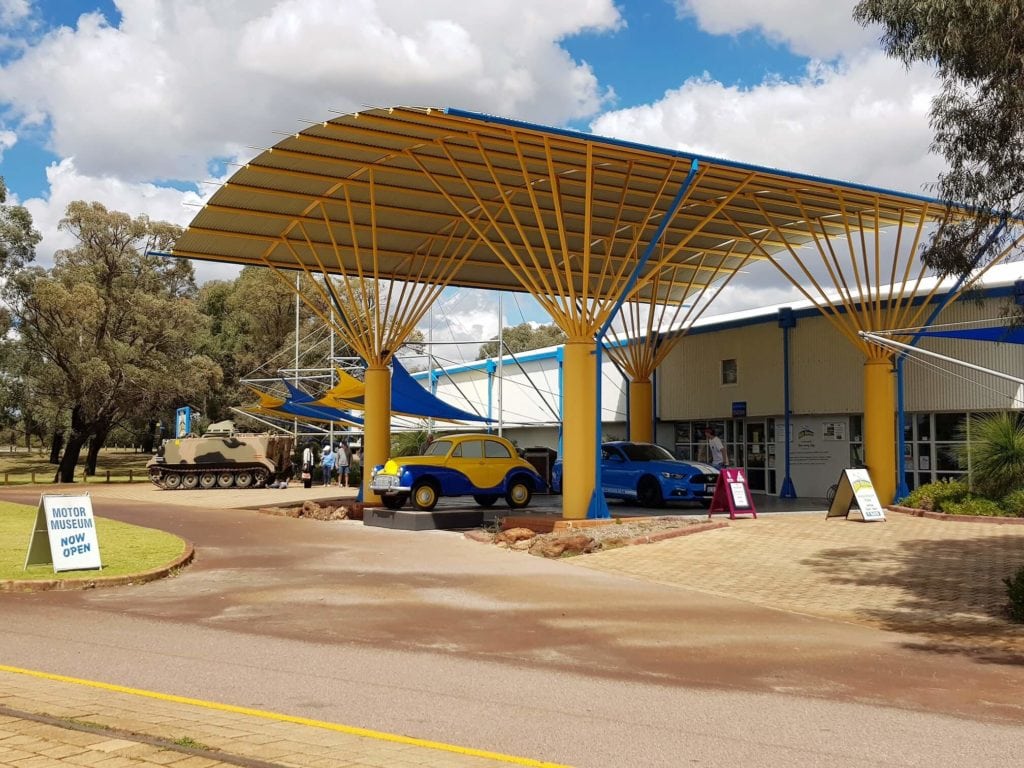 Details
The Museum, operated by the Motor Museum of WA Trust, is open every day of the year, except Christmas Day.
Monday to Saturday – 10am to 4pm
Sundays & Public Holidays – 10am to 5pm
Find out more by visiting www.motormuseumofwa.asn.au
Find more things to do in the Swan Valley
Find more places to visit in Perth