Located on 1021 Thomas Road, Anketell, Lena strawberry farm is open to the public for picking usually from the end of winter. But do keep up to date on their Facebook page as to future opening times as it's always weather and supply dependent.
When we got out of the car, we could already smell the beautiful scent of the strawberries. The little ones couldn't wait to try them. There's some parking at the farm itself or along Thomas road. The picking field is not far from the car park and shed so it's perfect for the little ones as there is no need to walk very far. Once you enter, you can grab as many trays as you require from the packing shed. There are also trolleys provided to push around the farm provided if you've got more than one tray.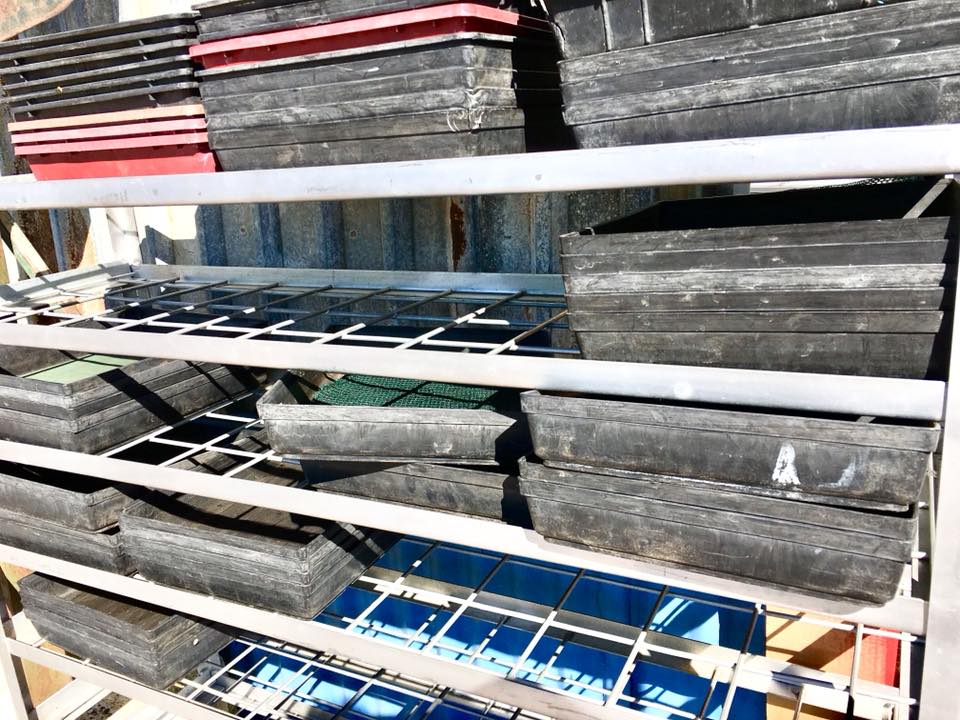 There are signs as to which area is open for picking on that particular day so it was really easy for us to know where the good ones are. The strawberries were so red (Elmo red as my little calls it) and the smell was heavenly! The first pick went straight into my kid's mouth. Guess you've got to try them before you buy them and they both have a big tick of approval.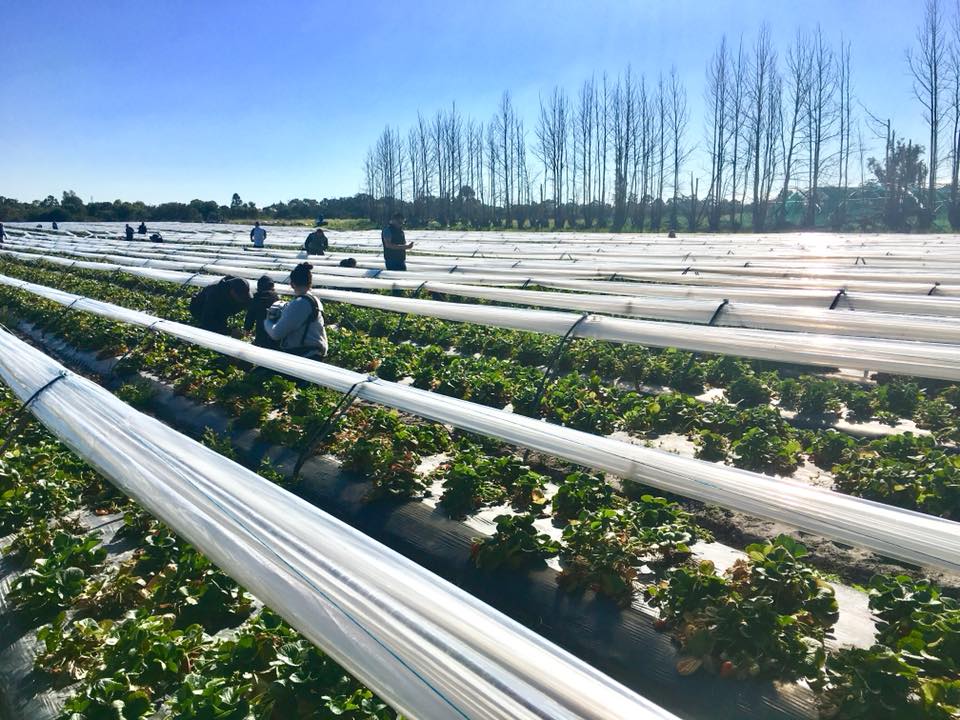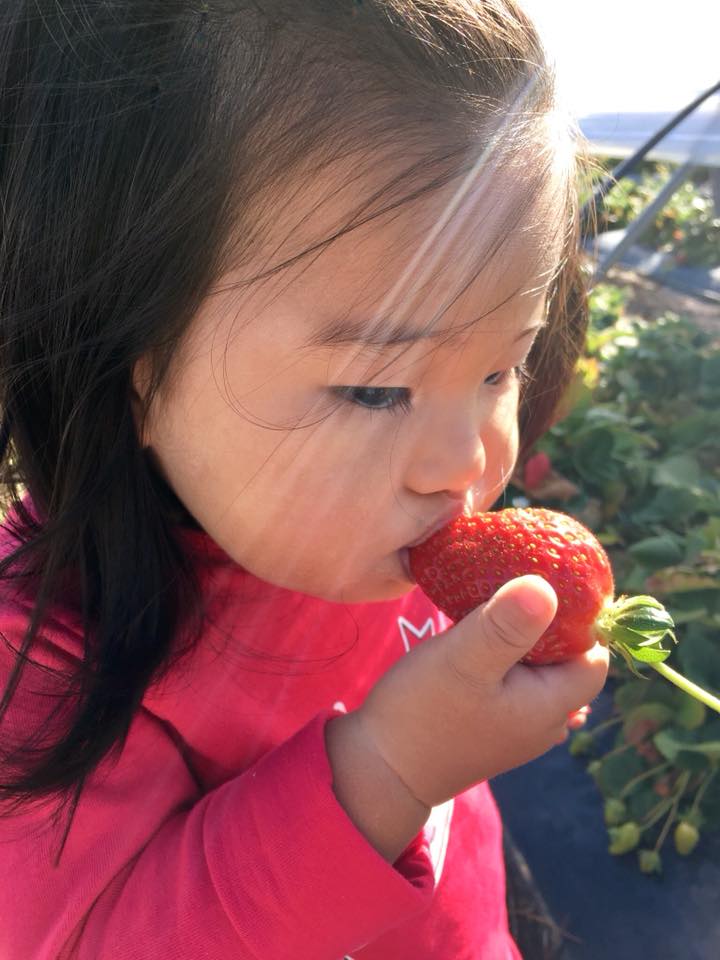 Not long after, our tray was full to the brim! All I could think of was all the yummy strawberry goodness I can make with these strawberries. Once you've filled up your tray, head back to the packing shed and the guy will transfer them to a box or you can BYO box or bag for no charge at all.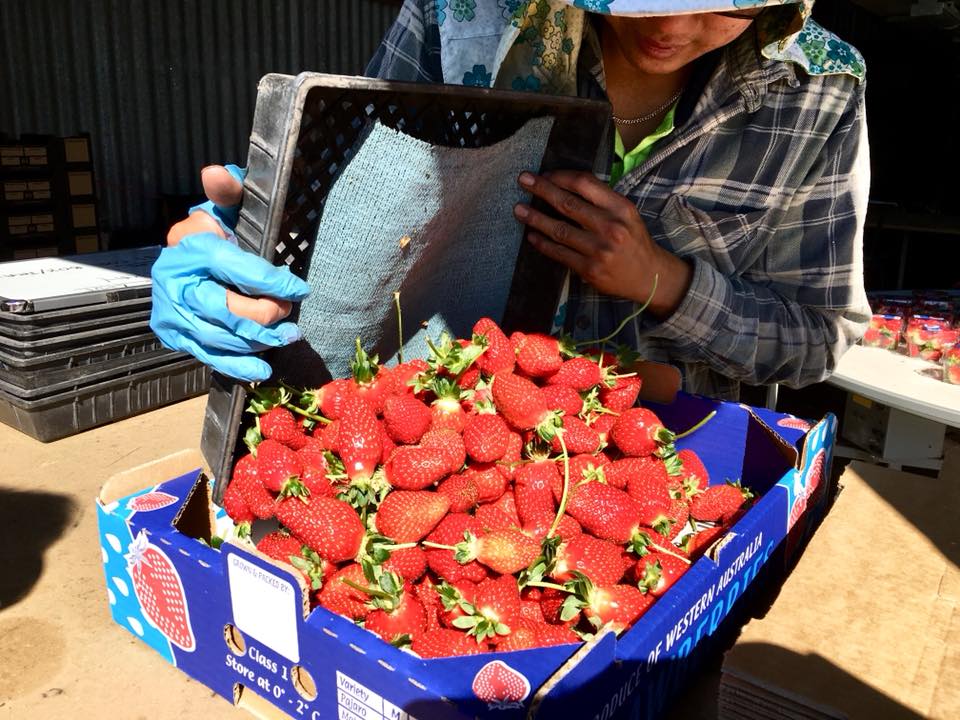 Strawberry is not only fun for the kids but also it gives them a greater sense of appreciation for the fruit that is grown and how much work is actually required to grow and harvest them before they hit the supermarket shelves. Sure we can just go to the shops to buy them but there's nothing better than fully vine-ripened strawberries. They were red all the way to the top! Heavenly.
Knowing that this place is only about 20mins from home, it won't be our last visit for sure! Off to enjoy some strawberry smoothie in the glorious sun now!
Lena Strawberry Farm
1021 Thomas Road, Anketell
www.facebook.com/LENASTRAWBERRYFARM/
Find more Fruit Picking places in Perth