XLR8 Obstacle Course is Western Australia's only purpose-built permanent military-style obstacle course. The course offers many challenging obstacles and muddy races created for both adults and juniors.
At the start of each session, you take part in some stretching exercises to get limbered up for the challenges ahead.
Once out onto the course the group was split into 2 and lead through a dry practice run so everyone got a feel for the course and knew what to do.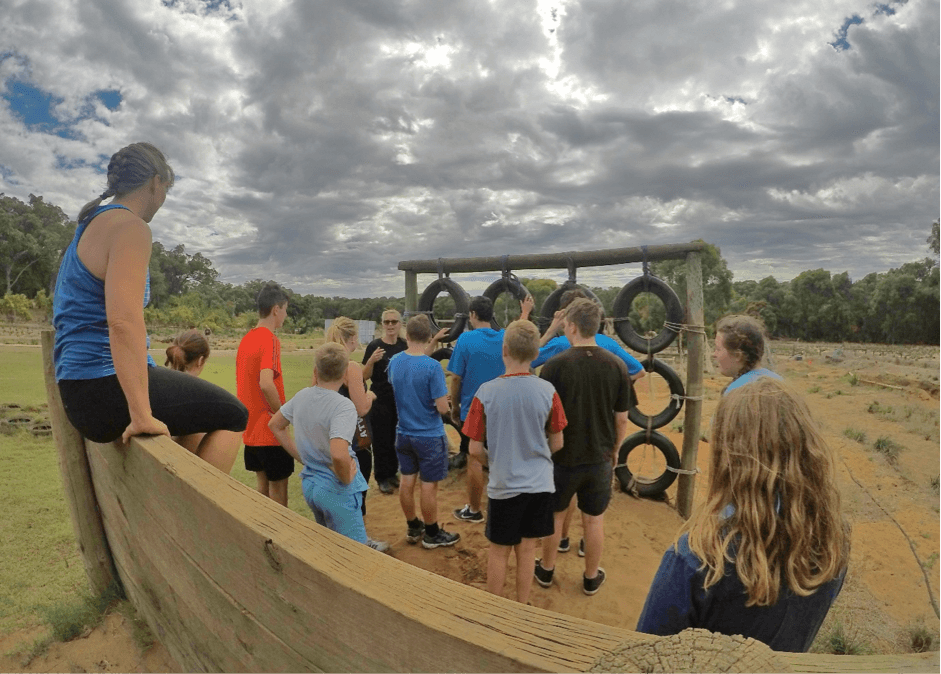 Ours was a private booking for the 500m course, which may sound easy but no, it wasn't. Twice around as fast as you can go … up, over, through, under, jump, climb with the sprinklers on and through the mud … awesome fun!
With our walkthrough complete, the group came together again, the sprinklers came on and the real race began!!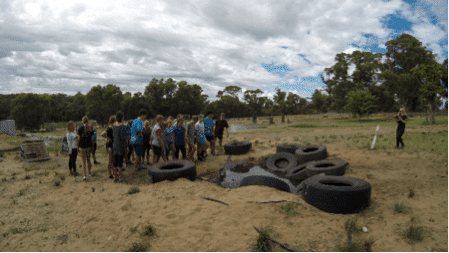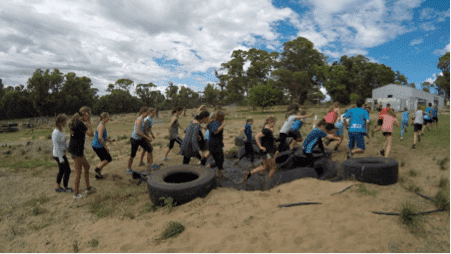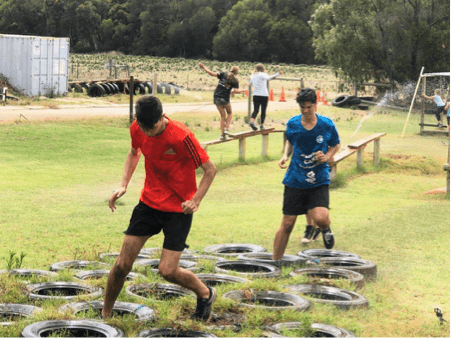 Obstacles include tire wall, sea container, rope climb, cargo nets, tilted wall, wire crawl, balance beams, monkey bars, mud puddles, sprinklers, sand and lots of teamwork.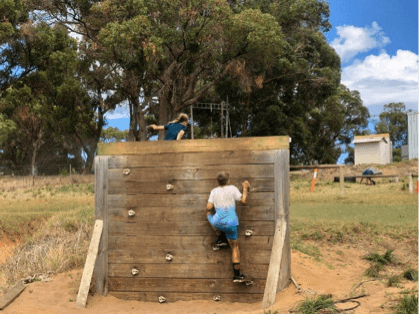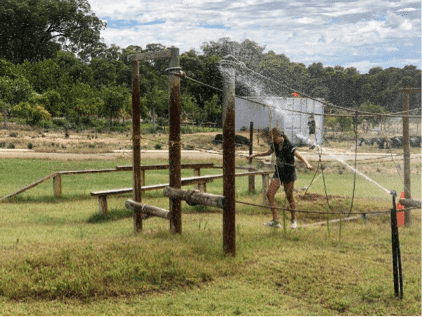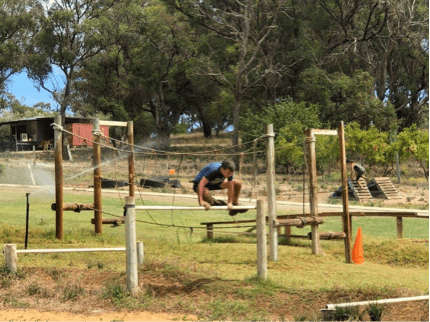 There are different course lengths and options to suit a wide range of ages and fitness abilities.
XLR8 Obstacle runs regular events throughout the year catering Kids Only, Family Events, Adults and you have private booking options.
The minimum age for a private booking is 3 years old, other age minimums are event dependent. As long as you can still run, climb, crawl and jump there is no upper age limit.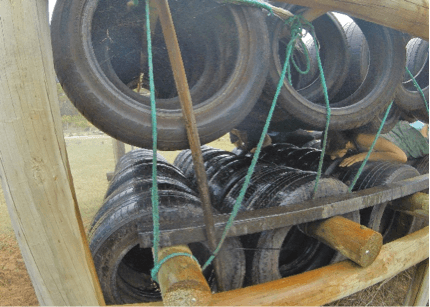 XLR8 also offer birthday party packages which after seeing all the photos from what her older brother got up too, my 10yr old daughter has requested one for her 11th birthday. They provide the birthday invites, each child receives a certificate and they can organise the BBQ or you can BYO. Recommended age 8+.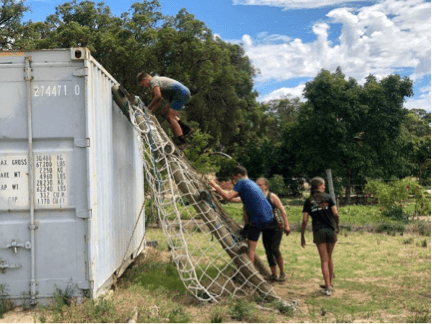 When the course was finished, we all lined up for our army style shower (hosing off), had a quick change of clothes and headed in for a cool down stretch and to receive our completion certificates which also had the time we completed the course on there.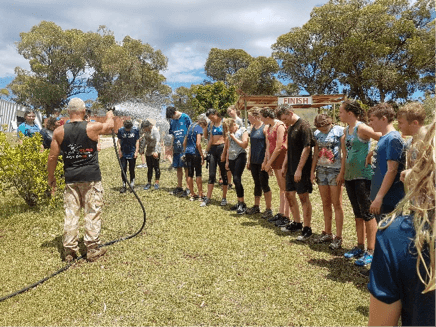 Old clothes are a must wear for this event and bring water, lots of water. Clothes that you are happy to throw away and the same with the enclosed shoes. Gloves, knee and elbow pads are options as well. None of our group wore them. There were a few grazed knees from those that wore shorts but wearing a pair of ¾ leggings/pants would stop that.
It was a fantastic morning and it really promoted teamwork and support amongst the group. Everyone cheered and encouraged everyone along. It was fantastic to see.
XLR8 Obstacle Course
1633 Mandurah Road
Baldivis, Western Australia
0450 412 019