The Lavender Bistro and Boutique is located in the Swan Valley just around the corner from the Margaret River Chocolate Factory. My friends and I decided to try the high tea after seeing fabulous photos of purple food on their social media pages.
We had booked the high tea in advance. When we arrived there was a table ready for us and we were quickly asked if we wanted tea or coffee and if we were having the sparkling rose option. There are three price levels for the high tea – with tea or coffee, with sparkling rose or with both. I opted for just the tea or coffee option and ordered a coffee for me and a babycino for my daughter. The coffees were quickly prepared and delivered. The babycino came with two marshmallows.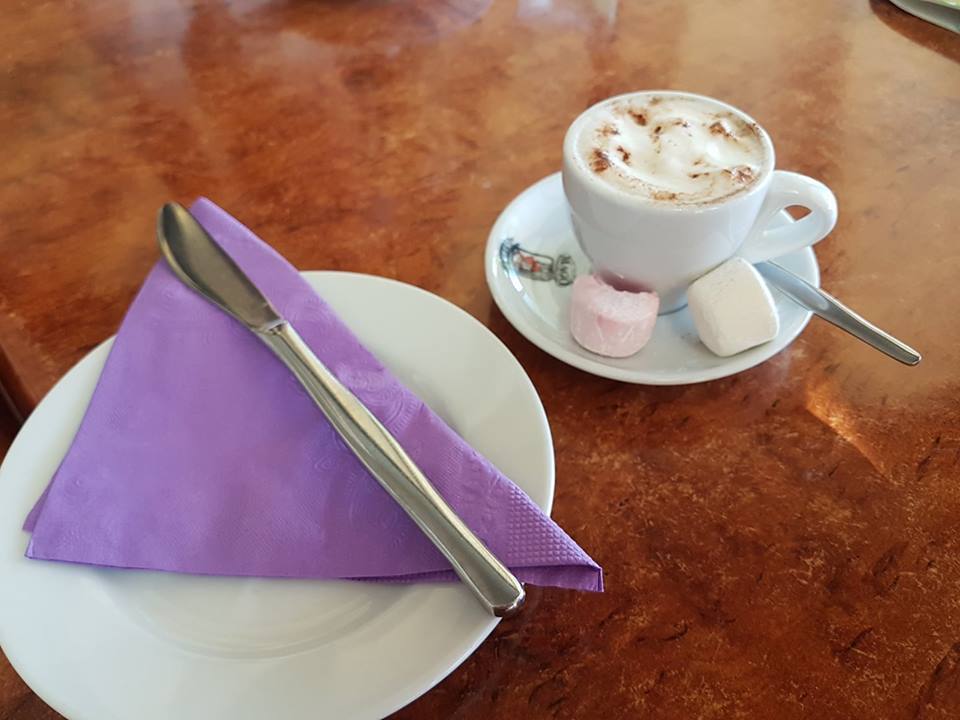 Not long after the food arrived on a three-tier stand. I was a little disappointed to see the only purple on the stand was the macaroons but shouldn't have been as everything was delicious and many had a lavender flavour through them.
The top layer was a selection of hot savouries, there were three tasty bites to try. The sweet potato tart was delicious and the little savoury muffin had a hint of lavender to it.
The second level was a selection of sandwiches, again three varieties. We had cucumber, curried egg and tuna. Again there was a slight hint of lavender through the sandwiches.
The bottom layer was full of baby cakes and mini scones. The mini scones with jam and cream were delicious, with lavender flavour in the scones and the jam. Also on this level were mini choc muffins, lemon tart and lavender macaroon.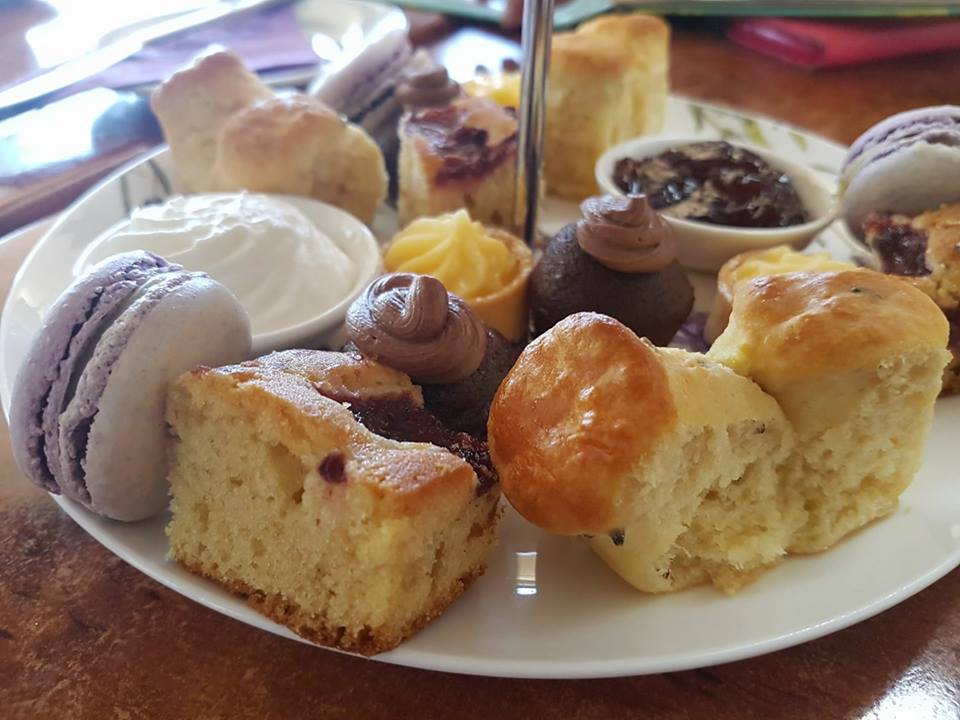 My daughter is a fussy eater so I didn't order a high tea for her. She did try the mini choc muffin and the lavender macaroon. She soon bored of waiting for us to finish so as a distraction I ordered her a lavender ice cream. She was quite excited to have purple ice cream. She seemed to enjoy it to start with but I think the flavour became too much the more she ate as she only had a little bit. The rest of us were quickly taking little spoonfuls to try and the rest of it disappeared very quickly!
If you don't want to do high tea the restaurant has a lunch and dessert menu available and the lavender cheesecake in the display cabinet looked tasty. The lunch menu does offer a couple of kids options and there are high chairs available. There is also outdoor seating available on the verandah.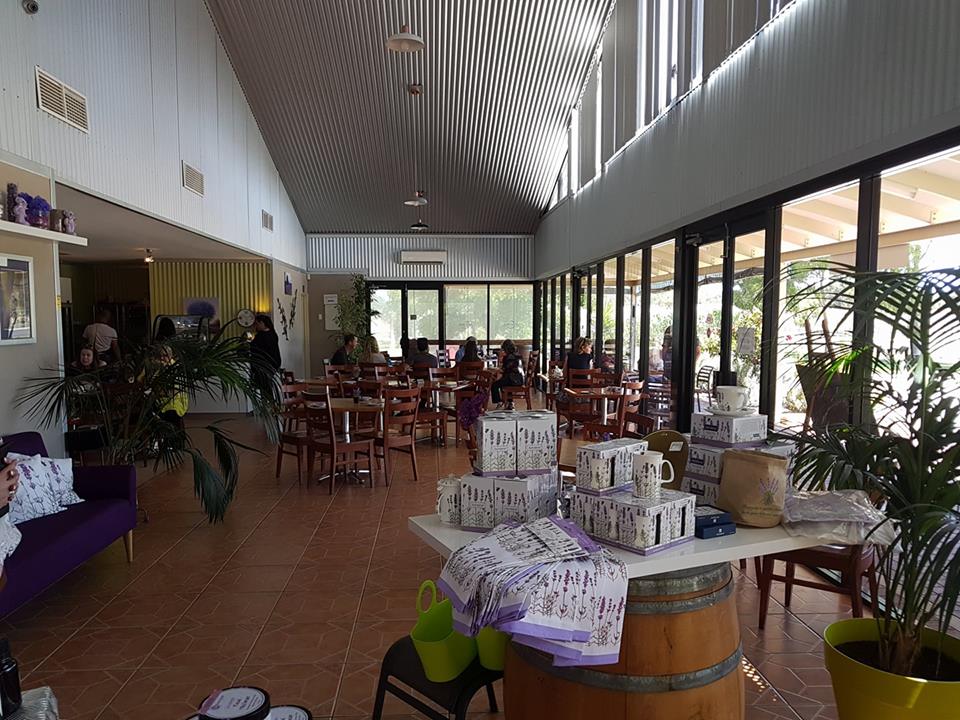 The Boutique side of the business is located on one side of the restaurant and has house-made lavender products to take home. These include a variety of jams, olive oils, lavender tea, lollies and cosmetic products such as hand cream. There are also scented hangers, lavender themed tea towels, hand towels and teapots and cups available.
Lavender Bistro and Boutique
6 Cranleigh St, West Swan
Open 7 days 9am to 5pm
(08) 9250 7711
www.lavenderbistro.com.au
www.facebook.com/LavenderBistroandBoutique