The most exciting event of the year is coming up! It's Book Week 2022, and you want to make sure you're ready. You're overwhelmed, and don't know where to start with putting together a costume? Don't worry – we've got your back.
Book Week runs from 20th to 26th August with the theme for 2022 being DREAMING WITH EYES OPEN. The stunning artwork for Book Week 2022 has been created by artist Jasmine Seymour, illustrator of Baby Business, who won the CBCA Award for New Illustrator in 2020.
What is Book Week?
Book Week is an Australian tradition, originating in 1945, that celebrates Australian authors and illustrators that have an impact on children and young adults.
In schools and libraries across the country, children (and teachers) are invited to dress up as their favourite book character and partake in a range of activities aimed to highlight the importance and joy of reading.
Parents across the country are usually divided into two camps – those who love it and those who find it a nightmare trying to pull together a suitable book-related costume. Fear not … whether you love it or hate it, we've put together a list of Book Week costume ideas.
Book Week 2022 DREAMING WITH EYES OPEN Costume Ideas
The theme for Book Week 2022 DREAMING WITH EYES OPEN encompasses a whole host of possibilities for a costume that fits the theme perfectly as your child can embrace any world – imaginary or real – that they wish.
Does your child love fairytales and adventures? Maybe they prefer fighting dragons or sailing the seas. Or maybe it's all about wizards or even space travel! You'll have plenty of choice this year so think about what world most interests your child and start planning your costume now.
If your child is not sure about what to wear, we have some costumes ideas for you right here!

Classic Costumes
For a classic book week costume, try their favourite fairy tale character. A lot of classic fairy tales fit the old or other world theme, so it's easy to find a perfect outfit!
If your child is one of the many who are obsessed with the Disney film Frozen then the distinctive Elsa outfit makes an excellent fit for Hans Christian Andersen's famous tale, The Snow Queen.
You may already have an array of Disney dress-ups lurking in your child's closet that can be brought out such as Beauty and the Beast, Alice in Wonderland or Peter Pan.
Contemporary Costumes for Book Week
Kids of all ages will love dressing up as their favourite characters from recent children's books. Older kids can easily enter the spirit of this year's theme of 'Other Worlds' by dressing up as their favourite character from Harry Potter. View a wide range of Harry Potter Costumes here.
If you're after a simple and effective but striking costume for your child this Book Week you can't go wrong with this Roald Dahl Matilda Book Cover Kids Costume from costumebox.com.au.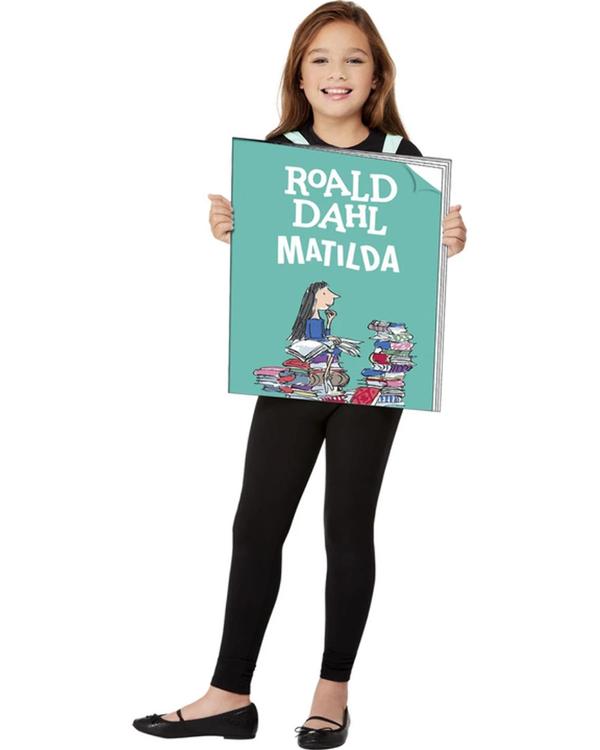 Where's Wally is always a popular book week choice. Boys and girls can choose to dress up as Wally or Wanda and should be able to find a Where's Wally costume in an array of sizes in all of the big stores like Big W, Red Dot and Kmart.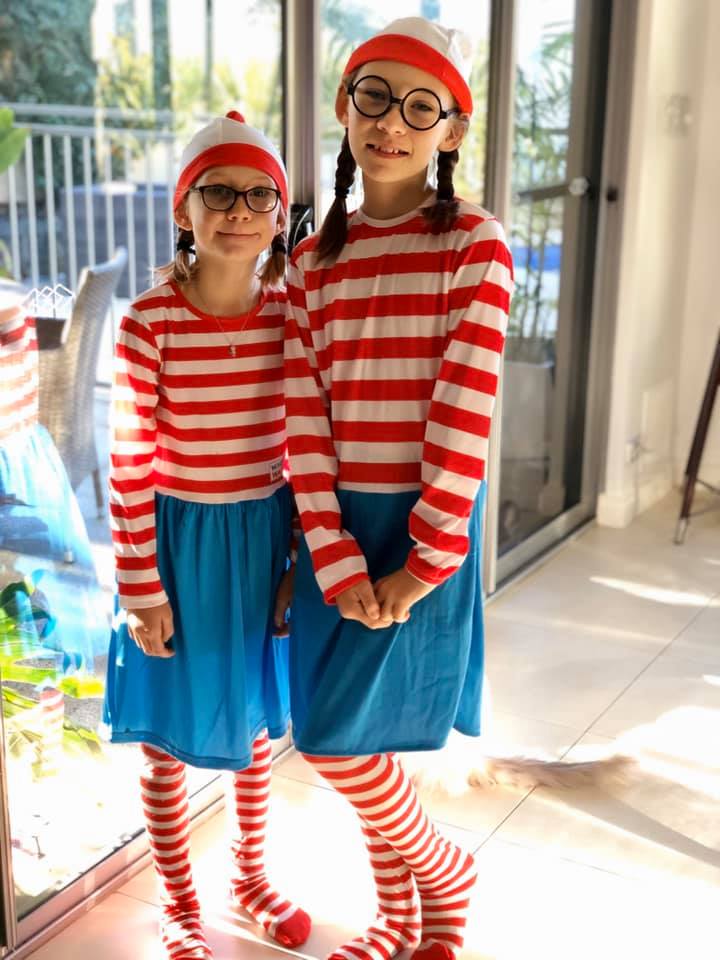 The DREAMING WITH EYES OPEN lends itself to space-themed books, every kid dreams of going into space! If you need inspiration for a book you can check out Penguin Book's list of '10 out-of-this-world space books for kids', which features a variety of nonfiction and picture books, as well as novels for older readers.
Costumebox.com.au has a fabulous range of space-themed costumes for kids including this super fun Alien Piggyback costume!
Easy DIY Costumes for Book Week
With a little imagination and a mask, your child can easily transform into their favourite storybook character during Book Week.
Costumes can be super simple consisting of an animal headband or mask. View the range of masks and headbands.
Unicorns are incredibly popular at the moment, and you'll be able to pick up a unicorn headband quite cheaply like this $2 one from Target. Team it with a pink T-shirt and leggings, and you have Thelma the Unicorn!
If Diary of a Wombat is a bedtime favourite in your house then mothernatured.com has a free Wombat mask that you can download and print out.
Creative Costumes for Book Week
If you are an arty parent then why not get creative and make your own Book Week costume? Our blogger Estabelle has created these amazing costumes for her son over the past few years.
If you need more help with Book Week costume ideas then visit costumes.com.au
For Book Week-themed events taking place across Perth visit our events calendar