West Australian cafe chain Dôme has may venues close to parks. We know what to expect from Dôme – whatever outlet you visit, a big choice of beverages, scrumptious cakes and slices, and plenty of kids' options too. This makes it so easy to pop by and grab a coffee or bite to eat at any time of the day. Many Dômes are situated near to playgrounds, making for a great opportunity to entertain the kids before or after – or if you grab a takeaway, you can combine it with your Dôme experience.
Dôme Cafes North of Perth
Dôme Mullaloo

Mullaloo Dôme has views across the rolling green lawns of Tom Simpson Park across the road. The ocean view park offers two playgrounds for the kids – one has two wooden pirate ships, while the playground at the northern side has a tube slide, water play and lots to climb for all ages. Grab a takeaway and relax in one of the shaded picnic shelters near the playgrounds or on the grass.
Find Dôme Mullaloo at 10 Oceanside Promenade, Mullaloo.
Dôme Hillarys Boat Harbour

The Dôme at the Boat Harbour has stunning views over the harbour waters towards the kid-friendly beach. The sheltered beach boasts a sand-based playground perfect for little kids, that is shaded in summer. It's a top spot for a paddle!
Find Dôme Hillarys Boat Harbour at Sorrento Quay, shop 209/86 Southside Dr, Hillarys.
Dôme Scarborough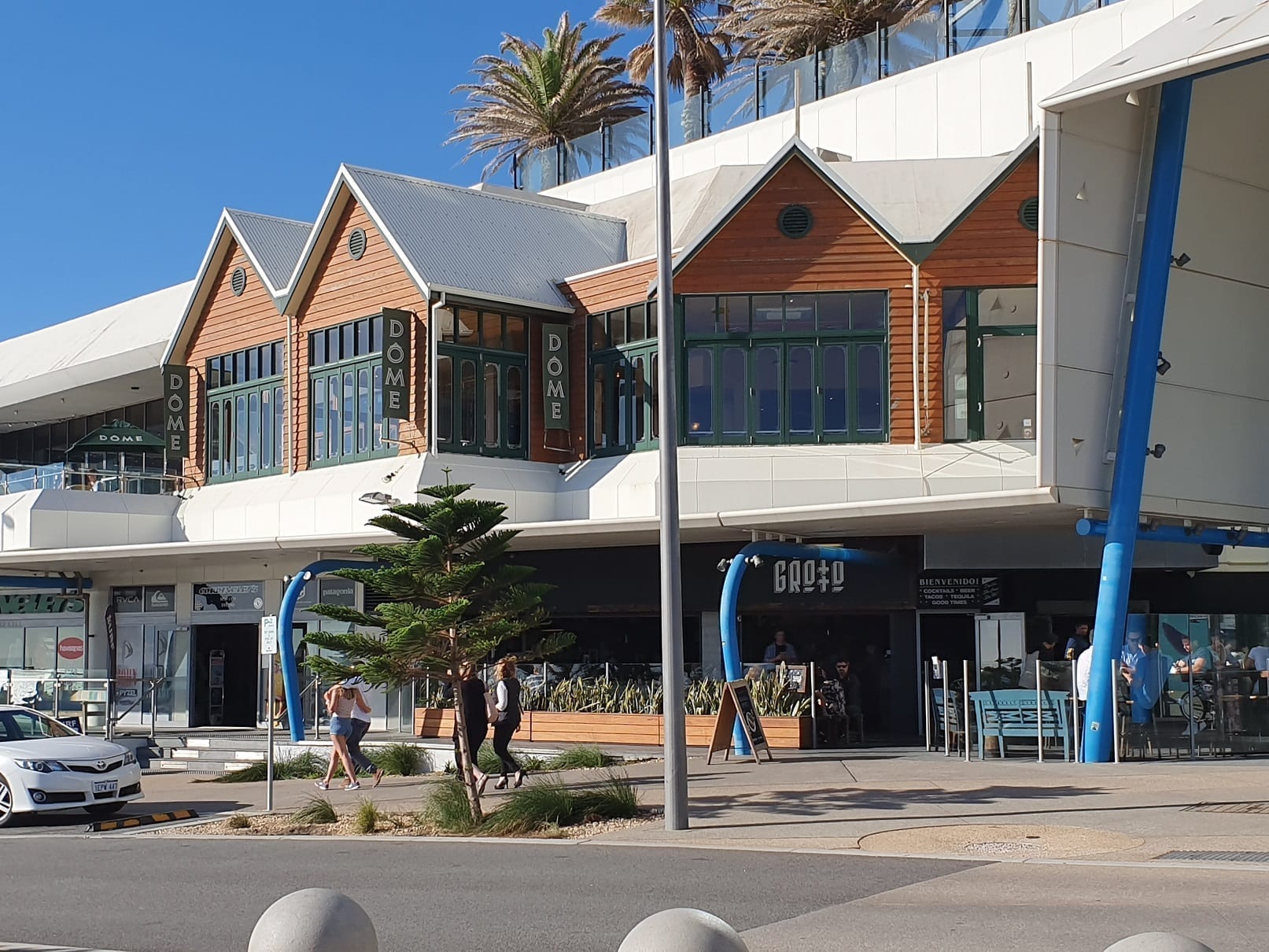 Found in the Rendezvous Hotel, overlooking the foreshore, Dôme Scarborough is a good place to stop to refuel after playing in the brilliant Whale Playground. The café is across the road from the skatepark and climbing area too.
Find Dôme Scarborough at Foreshore Entrance, 148 The Esplanade, Scarborough.
Dôme Currambine

The Dôme in Currambine is just a short walk to Delamere Park, where there's a very good playground that's a mix of traditional equipment and nature play. The café being in close proximity makes it handy for a play date and coffee in the playground.
Find Dôme Currambine at 7/74 Delamere Ave, Currambine.
Dôme Bassendean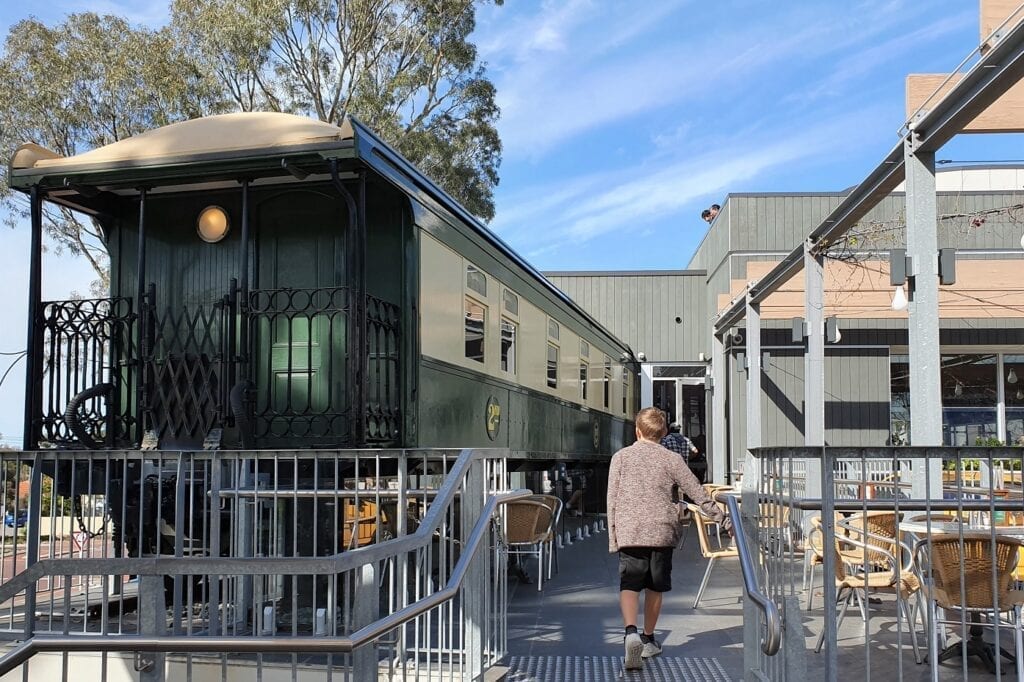 While it's not super close to a playground, you just have to visit Dôme Bassendean! Here there's a vintage train carriage, where there's cosy booths where you can enjoy a bite to eat. Any little train fan will love to sit in the restored carriage with a milkshake. Toot toot! Read the Buggybuddys review here.
Find Dôme Bassendean at West Rd, Bassendean.
Dôme Cafes South of Perth
Dôme Deepwater Point

The beautiful riverfront area at Deepwater Point is home to a great playground right next to a Dôme, with plenty of outdoor areas to enjoy the river views (Be sure to look out for dolphins!). The café is so close, you can sit in the alfresco area and watch the kids play. There's a large climbing net, as well as a new timber play structure with slide. Read the Buggybuddys review here.
Find Dôme Deepwater Point at 100 The Esplanade, Mount Pleasant.
Dôme Kwinana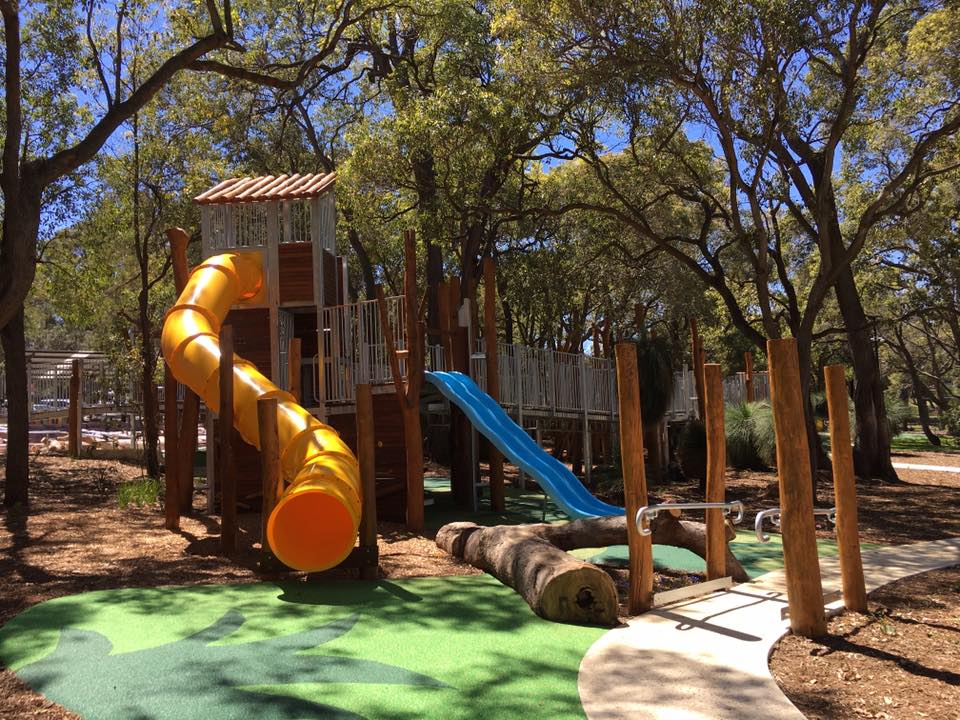 If you're heading to the huge Kwinana Adventure Park or Edge Skatepark, Dôme Kwinana is handy for grabbing a takeaway or enjoying a family meal. The skatepark is about 300m away, while the Playground is 700 meters away – it may be best to drive to the Adventure Park if you have little ones.
Find Dôme Kwinana at 2 Robbos Way, Kwinana Town Centre.
Dôme Armadale

In the heart of the town, very close to Dôme Armadale, you'll find Memorial Park. The train themed playground is a short 120-meter walk down the road, and sure to be a hit with kids of all ages. There's a train-shaped play frame and station, as well as many more elements to this fun playground.
Find Dôme Armadale at Armadale Shopping City, 206 Jull St, Armadale.
Dôme Coogee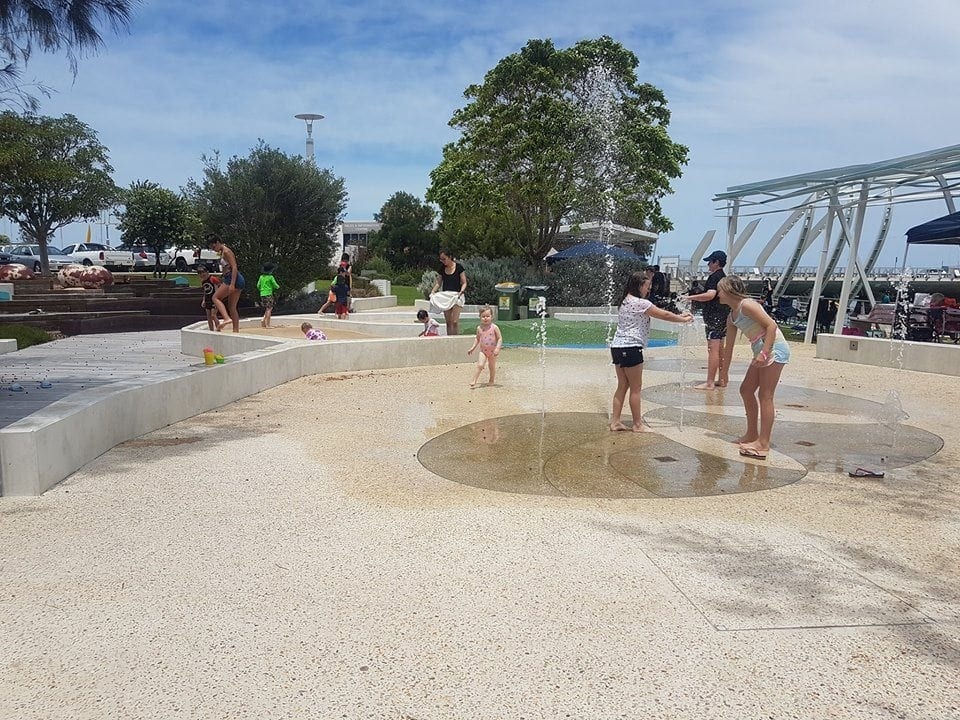 Have a coffee by the beach at Dôme Coogee! This Dôme has sweeping marina views and is found opposite both the marina beach and Coogee water play area. Don't forget bathers and towels!
Find Dôme Coogee at Port Coogee, Medina Parade &, Maraboo Loop, North Coogee
Do you know a Dôme close to a park in Perth? Let us know in the comments below!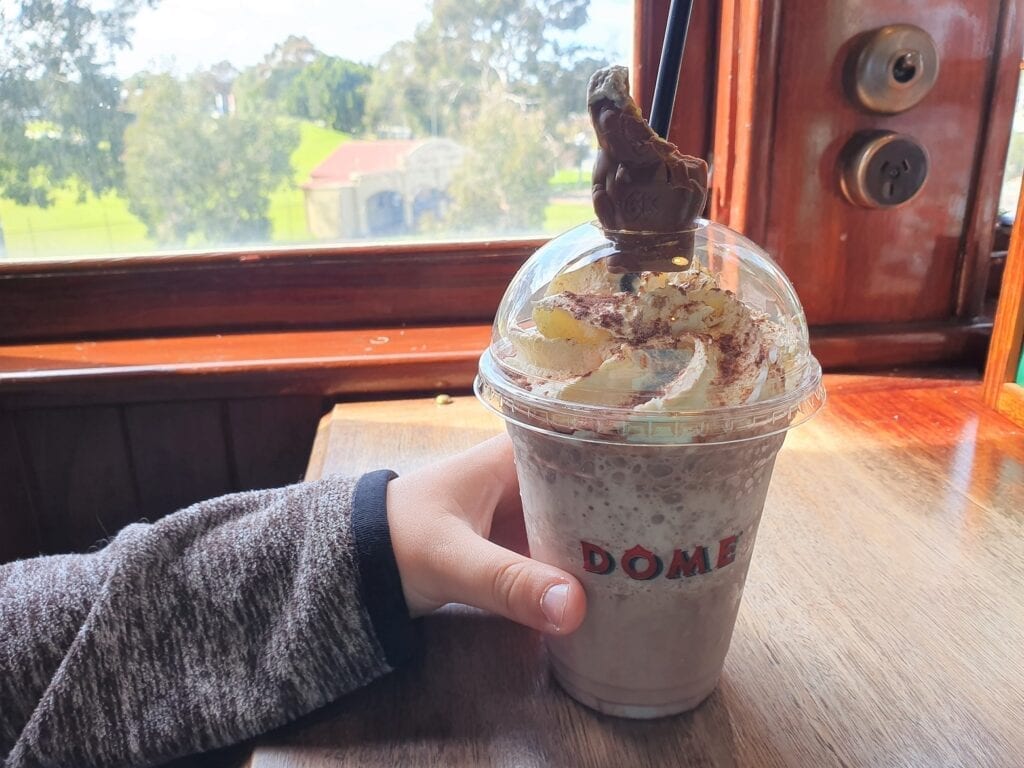 Find more kid-friendly cafes in Perth here.