Little Creatures Fremantle is a great family friendly venue for kids of all ages, and the food is fantastic!
There's plenty of seating options, al fresco out the front of the Brewery with shades.
Inside the main building, there are many table choices including long wooden tables suitable for big groups and families. There's also a few areas of soft lounge seating.
But the main attraction for us was the outdoor area which has recently undergone a facelift. The iconic sandpit remains but it has been moved to the side, which allows for a much more open space out there. The sandpit is a little smaller than previously but it's still an awesome sandpit and there were loads of trucks lined up waiting for the kids to play with. I chose a table right next to the sandpit and my girls had a great time playing next to me for ages!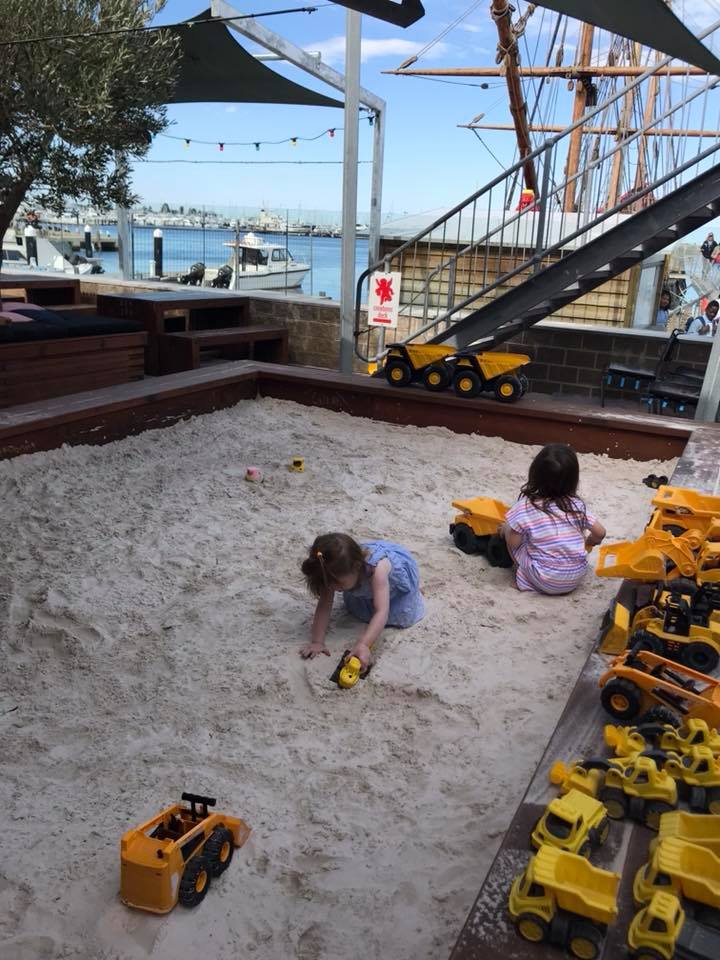 There's a really nice relaxed vibe in the backyard now, lots of seating with a mix between tables and chairs and picnic benches and some cushioned benched seats around the trees. With the sandpit now over to the side, it allows for seating to have prime views over the water. There's plenty of shade with big umbrellas and a backyard bar, making this area the place to be on a sunny afternoon.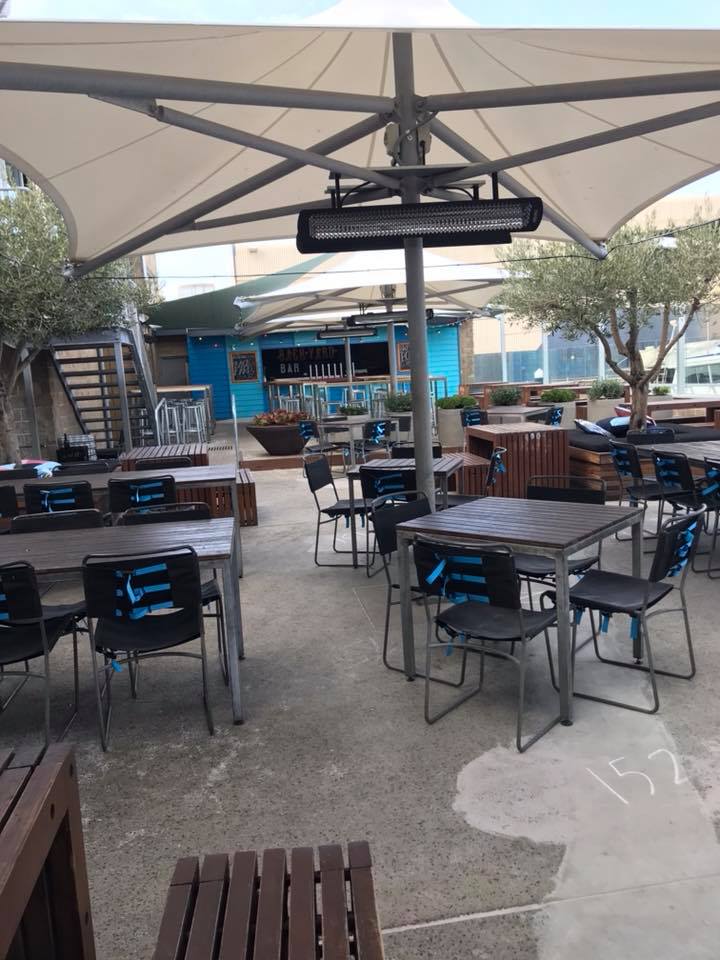 The menu offers a combination of delicious wood-fired pizzas made in-house
or plates designed to be shared including everyone's favourite – nachos.
Ask a waiter for the kids' menu of the day. We had a choice from kids fish and chips, Hawaiian Pizza or Nachos.
You do have to keep a close eye on your children particularly if they like to wander. Little Creatures is usually very busy, and the venue is huge. You cannot book a table at Little Creatures so best to get there early, especially if you were planning a visit on the weekend. Please note that Little Creatures does not offer high chairs.
Adult Sticky Ribs and their famous "Frites.it"
Beetroot Salad & Pumpkin Salad.
There's plenty to do in Fremantle for kids to burn off some energy, visit the local Esplanade playground which is right across the road or pay a visit to the Maritime Museum or Bathers Beach Bay for a play in the sea.
Little Creatures Fremantle
40 Mews Rd, Fremantle WA 6160
Website
Find more family friendly restaurants
Find more things to do in Fremantle