Deep Water Point, The Esplanade, Mount Pleasant
Deep Water Point reserve in Mount Pleasant is a very popular spot for swimming, boating, water sports, picnics and birthday parties. Over the past year, this widely popular spot has undergone some extensive changes and the final stage is now complete and reopened in the last week. The upgrade includes a new boating ramp, new foreshore revetment works, new climbing frame for kids, new set of swings, picnic benches and tables and bbq pits. There is also a new Dome cafe onsite.
The newly constructed playspace, specially designed for the little ones is now complete. It is located adjacent to the sitting area next to Dome, and also next to the current climbing rope frame. This new playspace complements the previously built climbing frame, which was aimed at kids 5 and above. Now the little ones can have their area as well. Both play spaces are still in close viewing proximity to Dome cafe.
The central theme to the playspace is the 'Little Black Cormorant', which is commonly found near the surrounding waters. In the middle of the play structure is the best of the little black Cormorant. The play area comprises of a slide, stepping stones, logs, a climbing bridge and a little cubby house area underneath surround the egg. My kids found the rubber balloon feature particularly fun with it resembling a punching bag. First playground I've actually seen this before.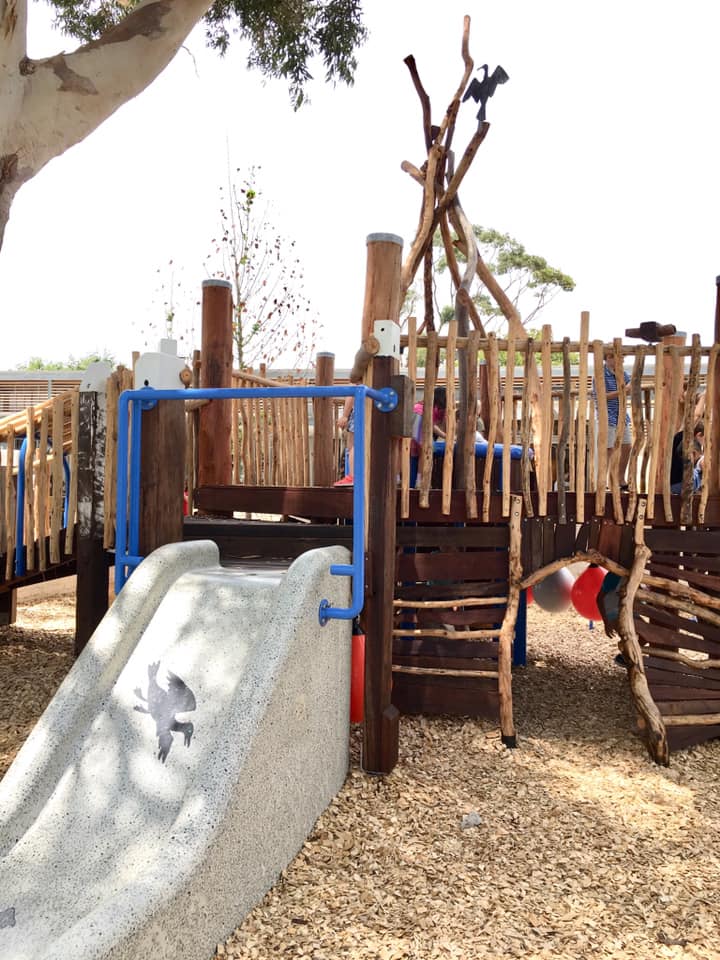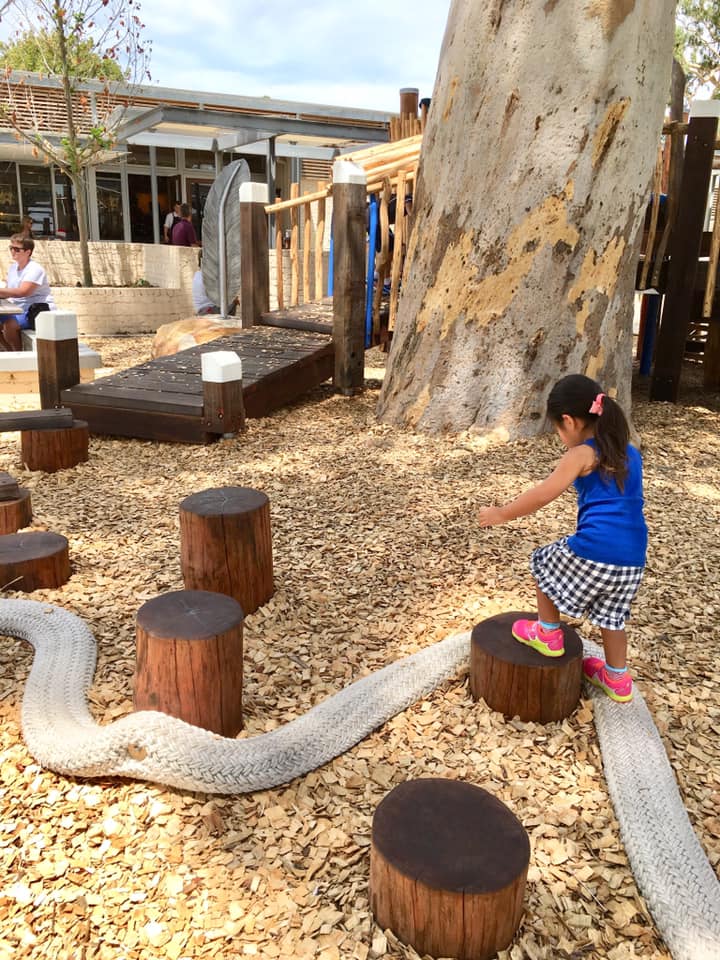 Another great feature is a textural intertwine structure. Great sensory component added to the playground.
This new playspace is a much welcomed addition to the area. Now kids of all ages can fully enjoy the area. So also note that when you're visiting Deep Water Point Reserve, always check and double the parking signs as they're always changing (varies with the season and also time).
The older playspace (located near Dome Cafe) for kids features a climbing frame with 'resting' pods. There are different heights and different rope challenges. The view up there is wonderful, overlooking the river and you might even get to spot some dolphins. This climbing frame however is suited for kids ages 3 and over in my opinion.
There is also a set of swings over on the other side where the car park is located. It now includes various types of swing seats (including a basket swing, fully enclosed toddler seat, strap seat, orange boat seat, seat with back support and straps), catering to the need of every child.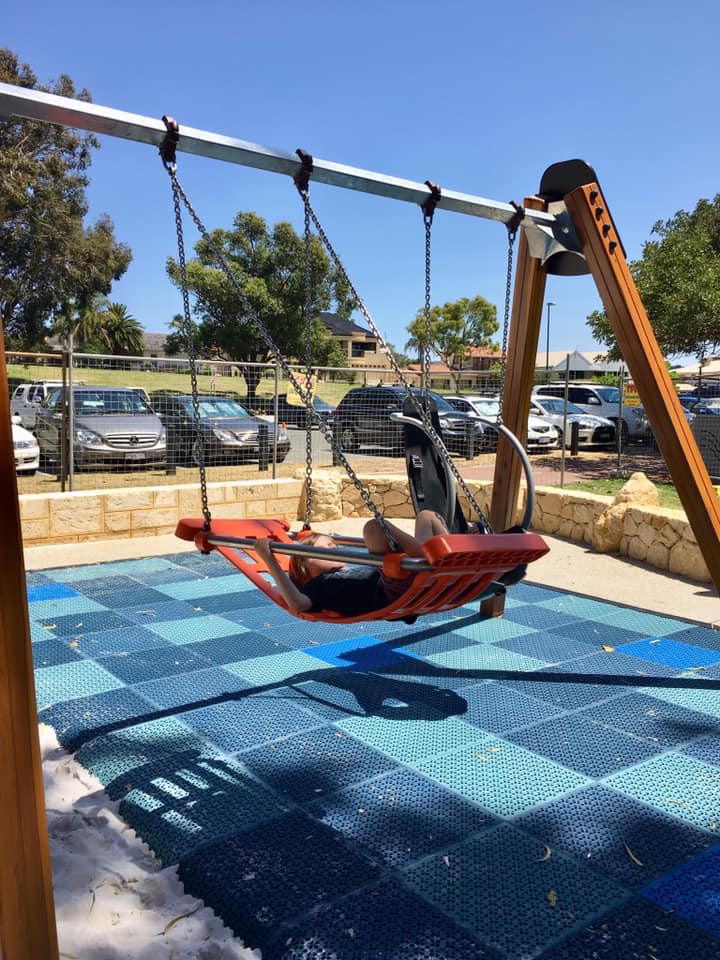 They have also redone the landscaping around deep water point. Plenty of lush shady green areas for picnic and ball games or just for the kids to simply run around.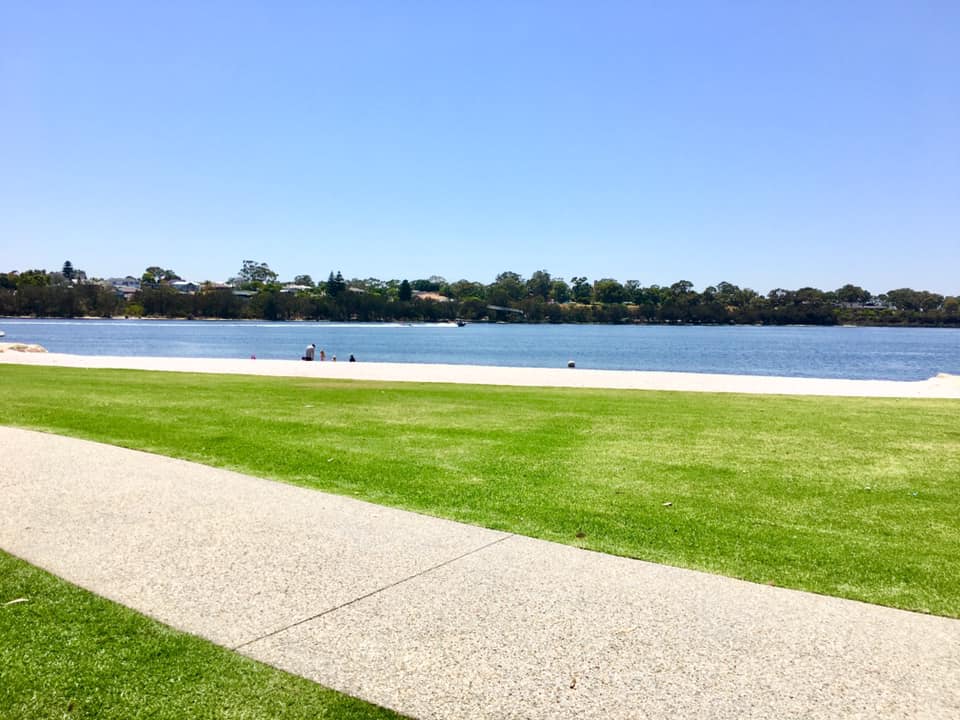 There are park and picnic benches and bbq pits located near both play areas. The sandbank area near the water is also perfect for kids to build sandcastles and a good old dog around. There is also pathway around the area perfect for scooting and riding around.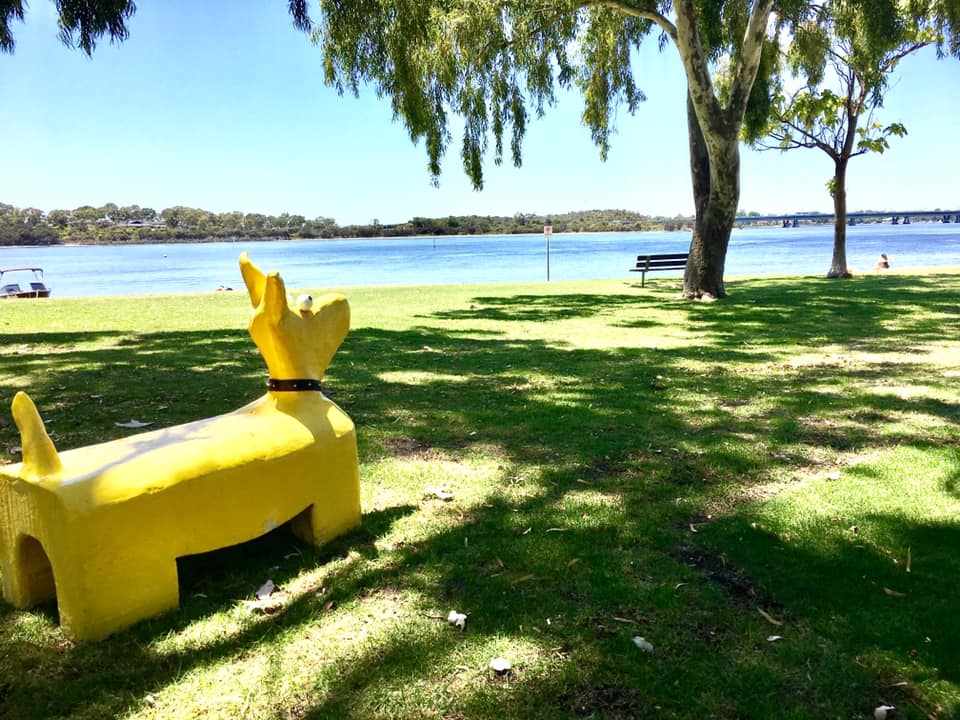 One of the major inclusion to deep water point is a brand spanking new Dome Cafe. It is probably the biggest and most spacious Dome Cafe in Perth. You can even book out a whole section for a private function/party.
We had school play date the other day and it accommodated all 12 of us very comfortably. The kids were kept occupied with colouring-in activity sheets whilst the adults got to have a nice chat. Apart from the seats inside, there are also plenty of outdoor seating space, for people with bikes, pets etc.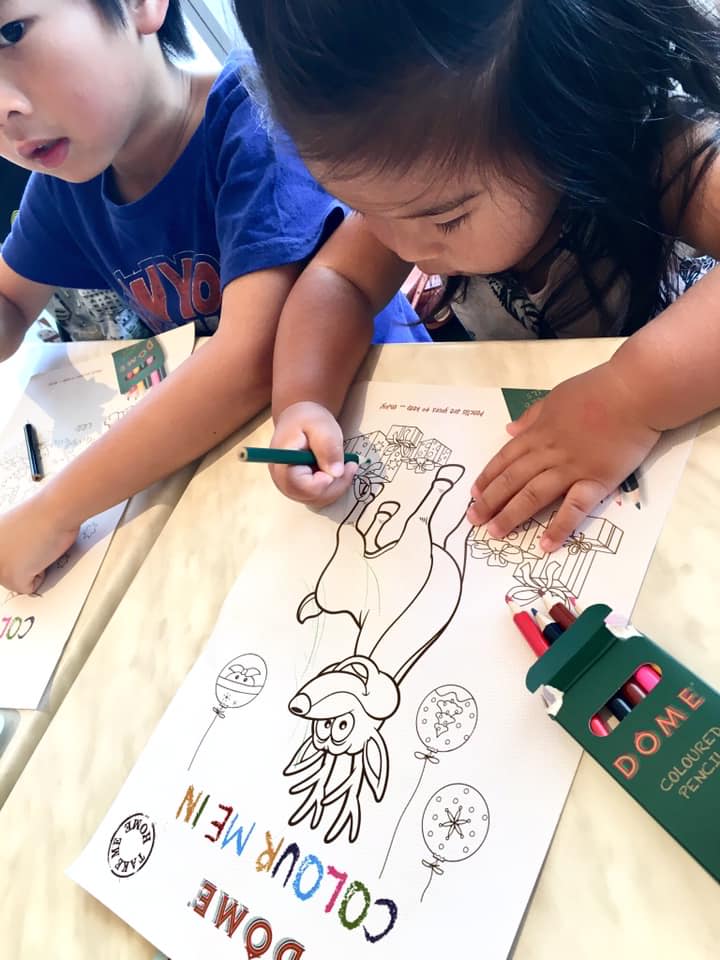 The outdoor seats also overlook the grass and climbing play space as well. They have quite an extensive kids menu, from breakfast, lunch to drinks. After our coffees, we went outside for a play on the grass patch and the older kids went for a climb. It was a perfect spot and the kids had an absolute ball.
There are plenty of parking spots as well (you only need to pay for parking if you have a trailer). But I would suggest to get in early as it gets really busy especially during the summer holiday season. Once you're there, it is pretty hard to leave.
Deep Water Point Reserve and Dome Cafe
100 The Esplanade
Mount Pleasant
Find more playgrounds in Perth
Find more Family Friendly restaurants and cafes in Perth
Location
No Records Found
Sorry, no records were found. Please adjust your search criteria and try again.
Google Map Not Loaded
Sorry, unable to load Google Maps API.
Member Reviews