Located behind Masters in Bibra Lake, the new Chipmunks Playland and Cafe – Cockburn may be a little tricky to find as the new area isn't featured in a lot of GPS's at the moment but it's worth a couple of wrong turns.
The multi-level play equipment is all located on one side of the building, chairs and tables in the centre with the cafe, toilets & party rooms on the other side. The layout makes it easy to keep an eye on the kids. The play structure has a unique design and theme focusing on an underwater adventure, which is the first of its kind for Chipmunks centres in WA.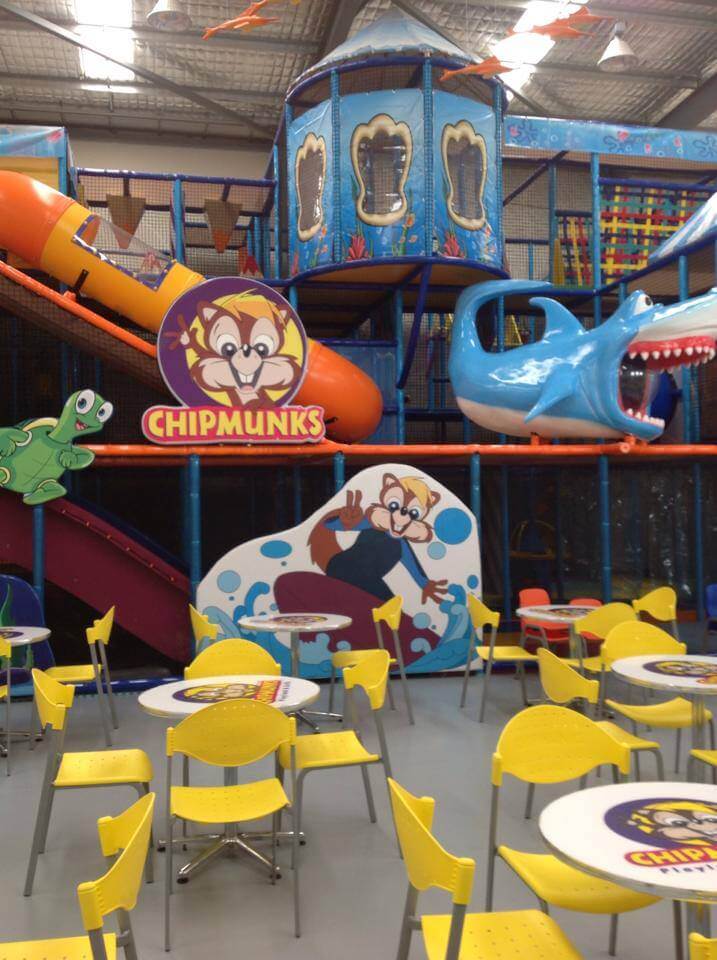 The baby area is well thought out and has lots of sensory equipment including a water pillow, balls, wall puzzles, bells and soft see-saws.
The centre has a large dedicated area for children under the age of 5.
A favourite for my 4yr old was the giant Charlie Chipmunk merry-go-around!! It's quite cool.
The under 5's area also features bells, a giant musical keyboard, a ball pit that looks like bubbles with LED changing lights, spinning chairs, building blocks and a 3-level climbing frame with slides.
The area also has its own fast racing slide.
Over in the 5yrs and above area there were so many different levels with tunnels and stairs, I lost count.
They have a massive ball pit, winding balance beams…
a trampoline, obstacle courses , air guns and a large super fast racing slide.
By far the most popular attraction while we were there was the Chipmunks Mega Slide catering for 3-11yr olds, unfortunately, no adults allowed.
Importantly, the coffee is good & hot. The cafe menu offers a good range of healthy food & treat selections including baby food and a range of made to order menu items for children with food sensitivities. The staff were friendly and chatted happily to the children.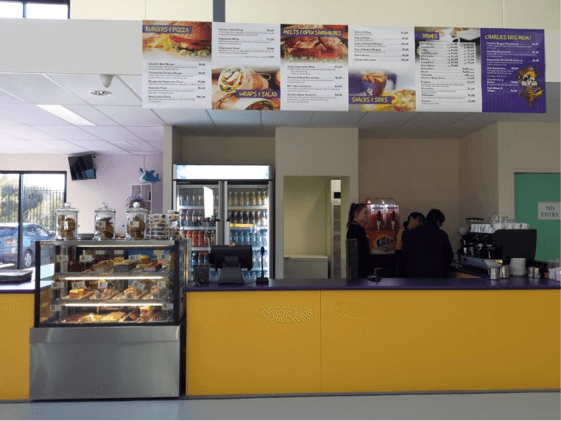 The 3 party rooms on offer are minimally decorated making them flexible for party themes of your own choice or you can go with Chipmunk Playland themes.
Find more play centres in Perth