Are you in search of the ultimate indoor playground that can keep kids of all ages entertained for hours? Say hello to Bounce Osborne Park! It's not just a playground; it's a paradise of endless fun for everyone, from the tiniest tots to thrill-seeking teenagers and even the young-spirited adults.
With nine different zones and activities that cater to all age groups, Bounce Osborne Park is a place where fun knows no bounds.
Free Jump Arena: An open space filled with trampolines calling you to defy gravity. Take a leap, perform flips, and bounce like there's no tomorrow.
Dodgeball: Where friends become foes, and every bounce is a strategy. It's the perfect place to test your agility, reaction time, and your best dodging skills.
Slam Dunk: Slam dunk like an NBA superstar in the specially designed slam dunk area. Channel your inner LeBron James and make those gravity-defying dunks – it's a hoop dream come true!
High Performance: Show off your skills like a circus super star and learn new skills. The high-performance zone is your stage to dance, twirl, or flip to your heart's content.
Big Bag: Jump into the big bag zone for a soft, cushy landing after your most daring flips and tricks. It's like landing on a cloud, but with a tad more bounce.
Cliff Jump: Imagine taking a daring leap off a cliff, but with an added cushion of safety. That's the thrill you'll experience in the cliff jump zone. Adventure seekers, this one's for you!
X-Park: The X-Park zone is a maze of obstacles, a playground of challenges that put your agility to the test. Navigate the course, and you'll feel like a ninja on an epic mission.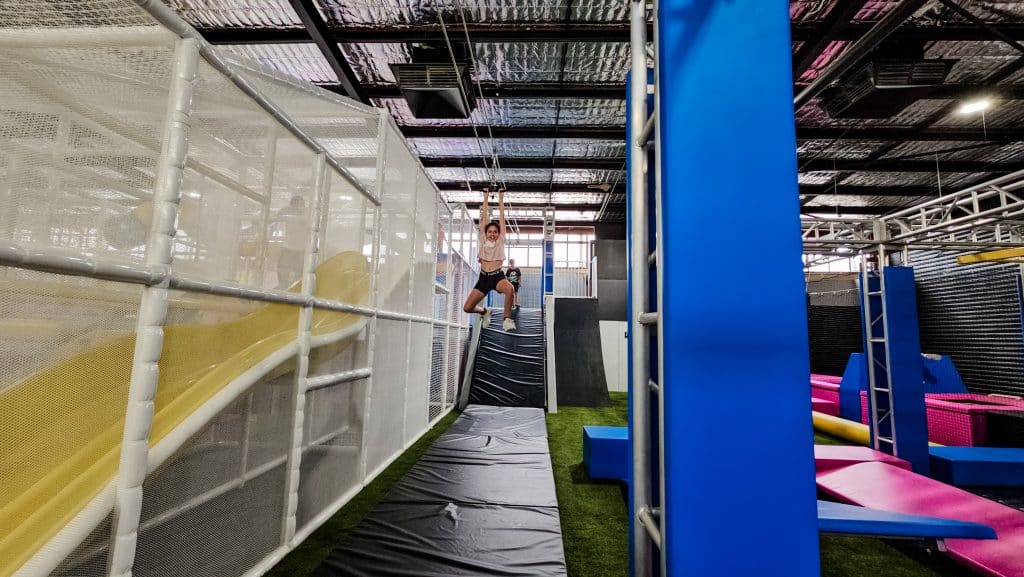 Wall Climb: For those who aspire to scale new heights, there's the wall climb zone. It's like a mini-Mount Everest for the pint-sized explorers. Climb up, reach the top, and savour the sense of accomplishment.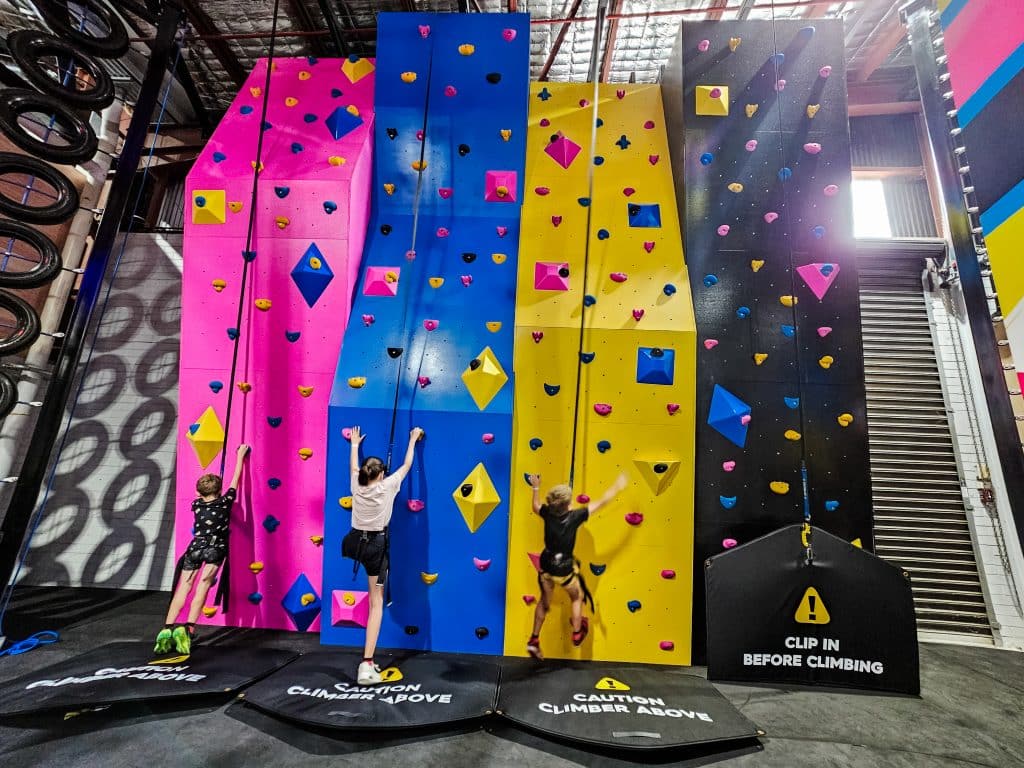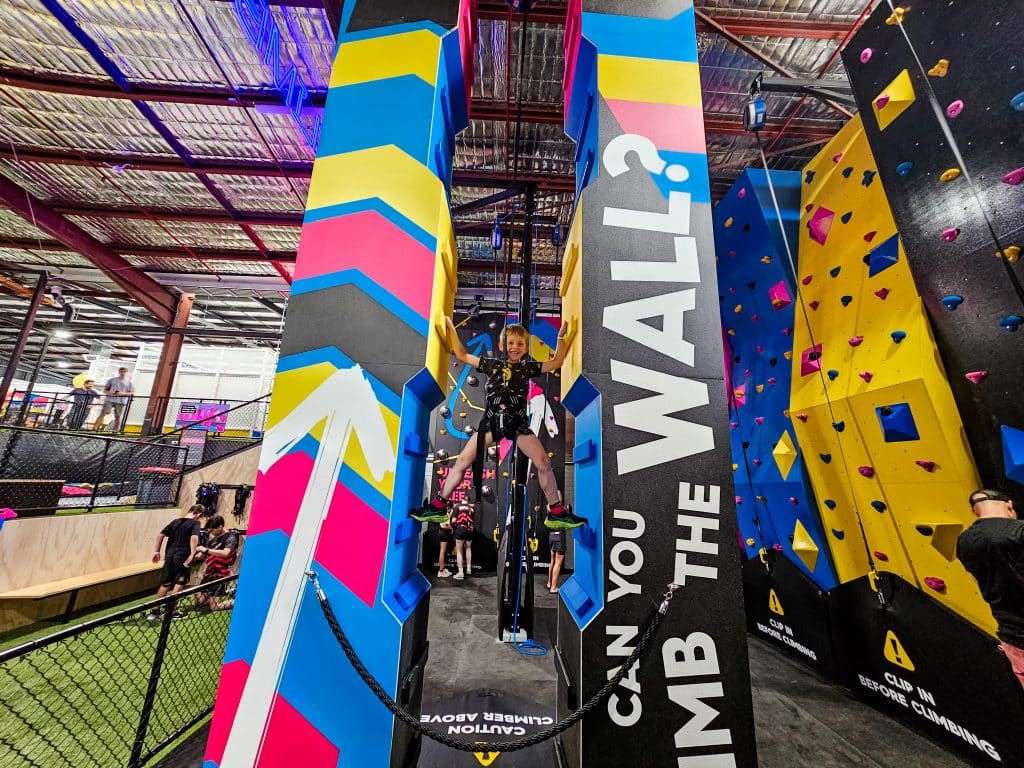 Mini Bounce: The littlest adventurers have their very own haven in the mini bounce zone. It's a pint-sized paradise with gentle slides, mini trampolines, and a soft landing. Perfect for our future Olympians in training!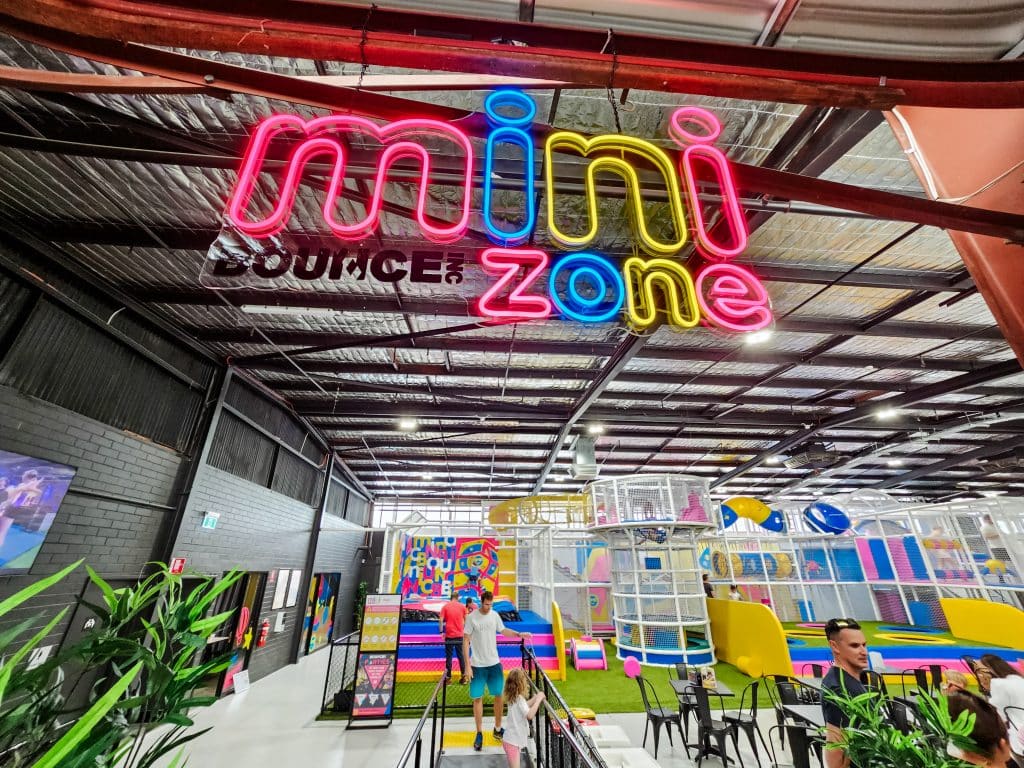 And when you need a breather from all the action, head up to the Bounce Café perched above the bounce arena. The café offers a variety of food and drinks to cater to your cravings, from savoury snacks to sweet treats.
Bounce offer fantastic birthday party packages that ensure your child's special day is filled with action packed fun! With a variety of options to choose from, you can customize the perfect party experience. Bounce Osborne Park also offers whole venue hire, so you can have the entire place to yourself for your events, corporate gatherings, or team-building activities.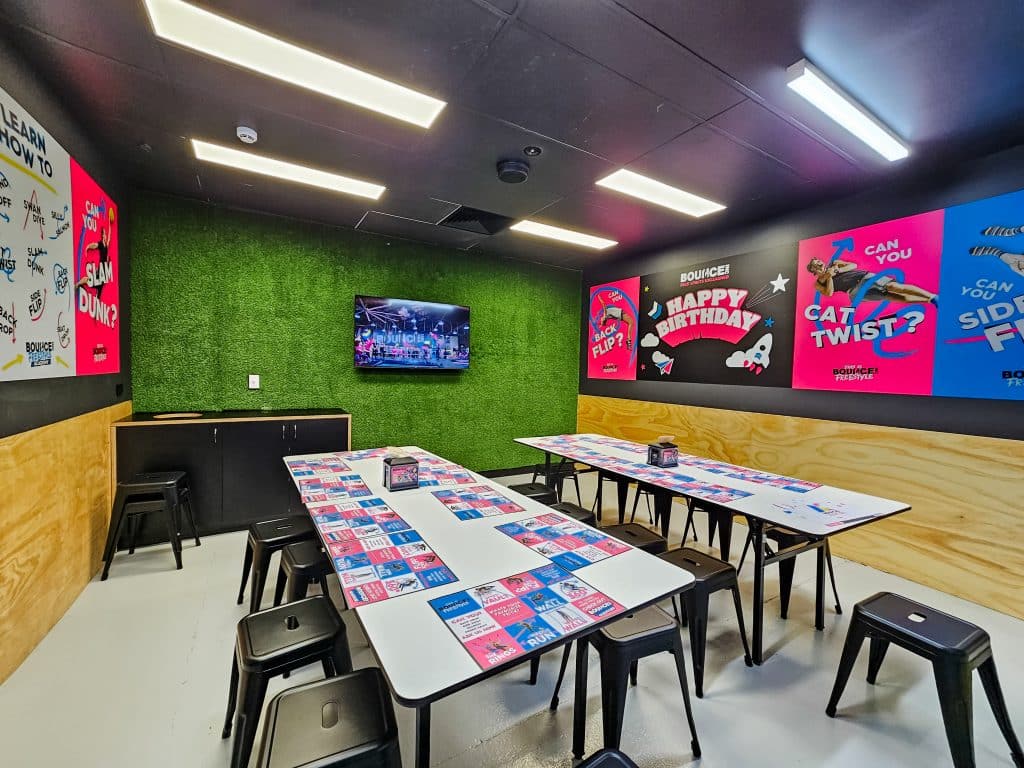 If you're looking to take your trampoline skills to the next level, check out the Bounce Freestyle Academy. Whether you're a seasoned jumper or a newbie, the academy offers programs for all skill levels.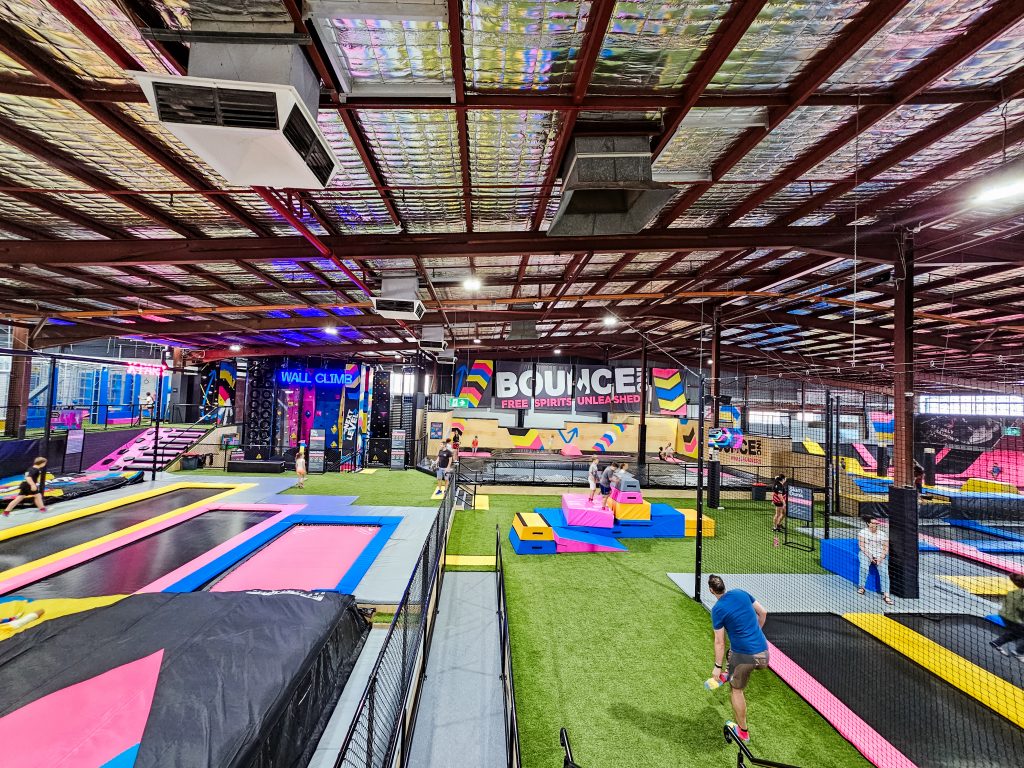 We had an absolute blast at Bounce Osborne Park. My little bouncers practically had to be dragged away! It's safe to say, we'll be bouncing back for more fun soon!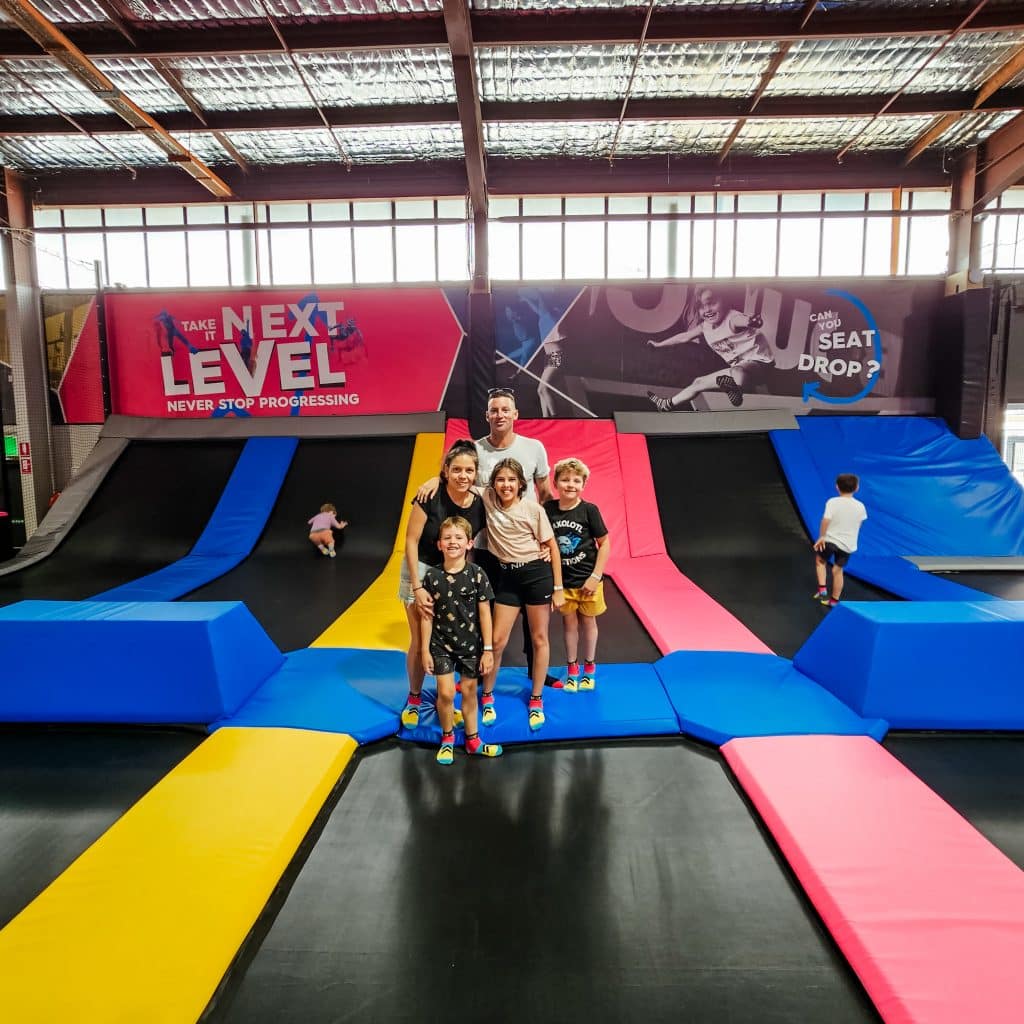 Bounce Osborne Park
5 O'Malley St, Osborne Park
Parking & entrance at rear of building
www.bounceinc.com.au/bounce-osborne-park
Find more trampoline centres in Perth
Find more playcentres in Perth