Found in the heart of the Margaret River Wine Region, Chilli Waters Golf provides a welcome distraction from dragging the kids around vineyards and breweries. You'll find Chilli Waters about a minutes' drive from the Margaret River Chocolate Factory. It's a fun outdoor activity that the whole family can get involved in.
There's a choice of Big Ball Golf (large fairways and oversized clubs and balls) or Supa Putt (mini golf) or you can play both! Chilli Golf is set in beautiful lush green grounds, you may even spot kangaroos, rabbits, sheep, cows, and parrots.
We had a game of Big Ball Golf. We each have a pull along golf cart with a large golf ball, putter, sand wedge, big boy club etc. There's a tray too, handy for popping a water bottle or small bag in. My husband (Chef) is obsessed with golf, so he found the oversized equipment messed with his game. The bigger clubs and ball improved mine and Little Chef's game, with us both able to tee off first time down the grassy fairways. It makes it easier to hit the ball and very much an even playing ground for all of us.
It's a good walk around the course and you can choose to play either 9 or 18 holes. Unfortunately, we only played about 4 holes as we had a sudden downpour of torrential rain (which I wasn't dressed for!). The owner was very kind and offered us a chance to come back later to finish off the course, but we were leaving Margs later that day.
Afterwards, you can enjoy a coffee on the deck by the pond (keep your eyes on little ones!). It's also home to Margaret River Bamboo, with plants and bamboo products for sale in the gift shop. Chilli Golf is good fun for the whole family, with a bit of family rivalry thrown in and will tire out the kids!
Details:
314 Harmans Mill Road, Wilyabrup
Open 7 days, 10am till last tee off at 4pm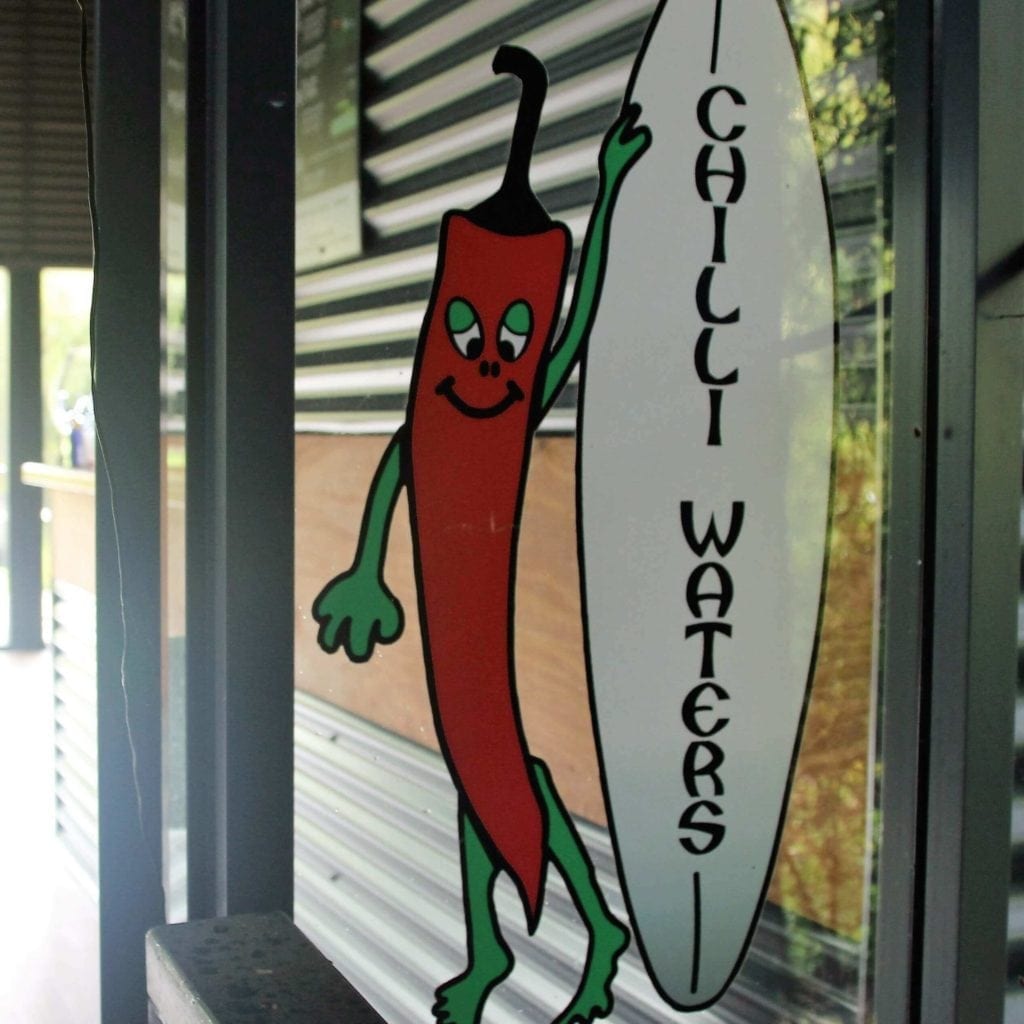 Save 5% off the entry fee of Margaret River Attractions with Klook
Get 5% off your first booking on the mobile app – use code BetterOnApp