Cafe Mojo located in Mundaring offers a lovely garden setting to enjoy a coffee or lunch. The cafe looks like an old house with only a few colourful flags and a small blackboard out the front identifying it as a cafe.
The inside seating area is quite small with only a few tables and chairs. There is also a separate room with tables and chairs.
There is the lovely outdoor area with plenty of seating options from different sized tables and chairs to couches and a daybed. You are sure to find something to suit you and your group.
The garden area has a corner set up for children to play. This includes a sand play area with a little kitchen and some cooking equipment, stepping and balancing logs and a hidden fairy garden. There were some bean bags and a little tent there to play on /with as well. My daughter enjoyed this area, she had fun making lunch and playing on the stepping and balancing logs.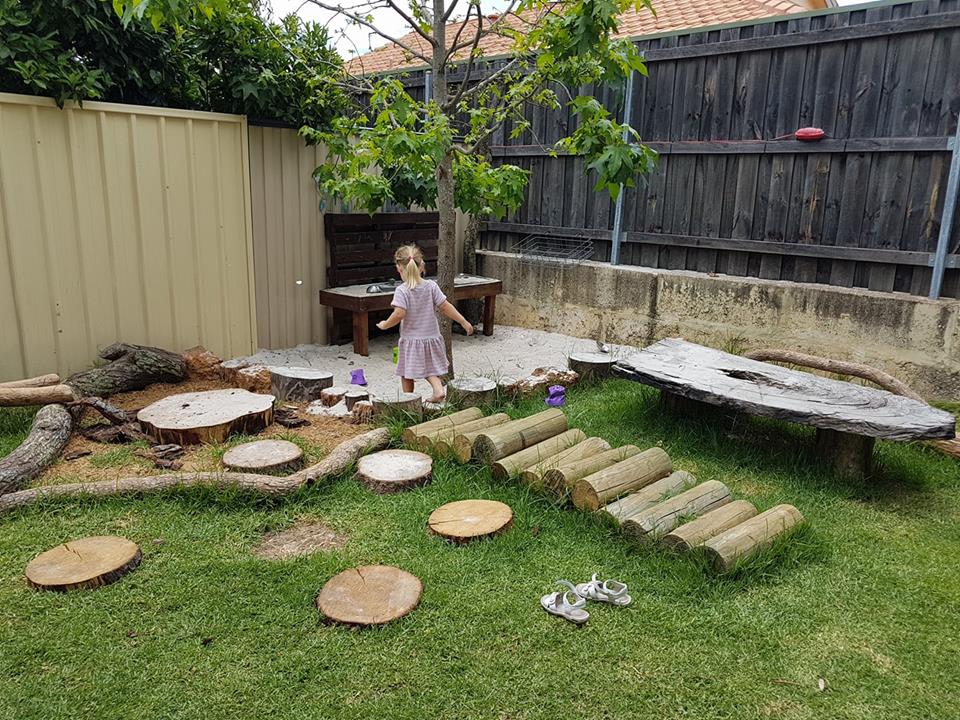 As well as the play corner for children the garden is full of colourful flags and quirky statues, water feature and wall hangings for kids to find. There was also a chalkboard but I didn't find any chalk for it.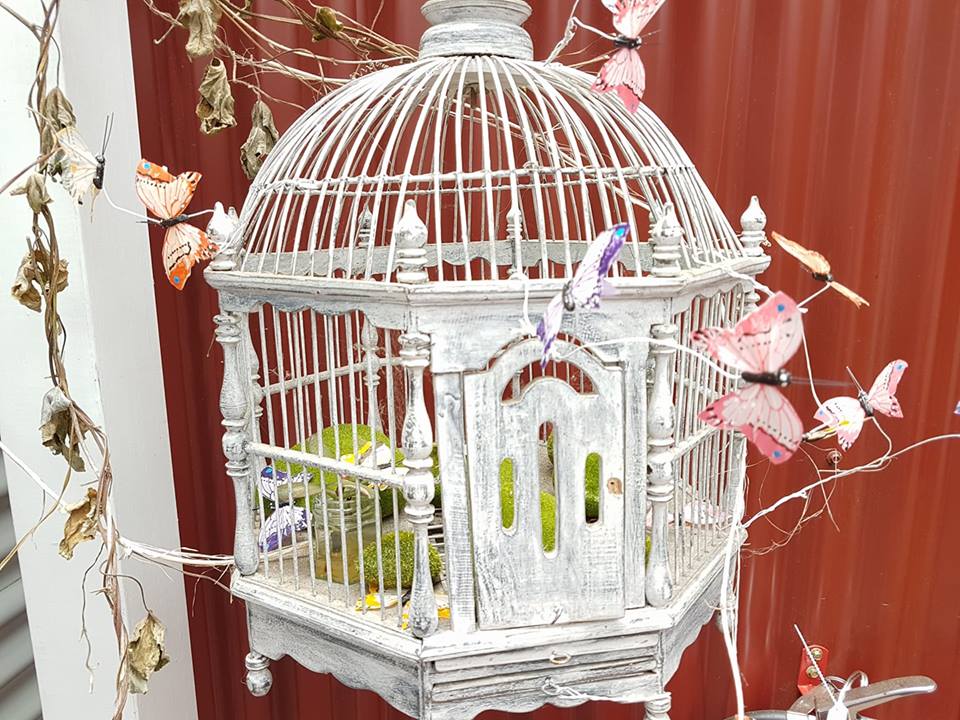 We sat on a table in the garden near the water feature that let me watch my daughter as she played. While we were sitting there we spotted a bandicoot or quench running through the garden.
The menu is full of healthy options including gluten free, dairy free, celiac and vegan. There is an all-day breakfast menu and a tiny tums menu for the kids. The menu included grazing plate, pancake stack, cheese toasted or any half portion of the adult meals. All very reasonably priced.
In addition to the menu, there was a cabinet inside with quiches, savoury muffins and sweet treats. You order and pay inside and your meals will be brought to your table. The staff were all very friendly.
Once we ordered our coffees were quick to come to the table and it wasn't a long wait before the food arrived. The food was all beautifully presented, looked very appetising and was fresh. We all enjoyed our meals and there was very little left on the plates.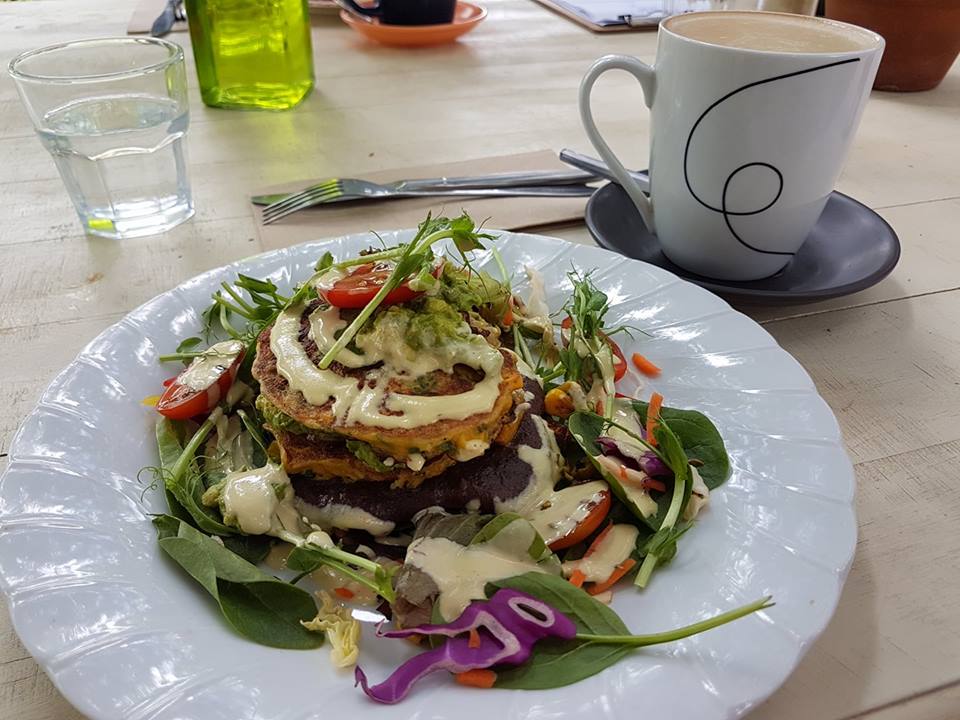 The cafe is located in the same area as the Wellness Centre which offers a range of services such as psychic readings, counselling, Osteopathy. There is an area towards the back of the garden that asks for quiet as sessions are in progress.
The cafe has a toilet that is equipped with a change table and there are also a couple of high chairs available. The garden makes it a lovely place to have lunch with kids as there is plenty to keep them occupied. We went on a coolish day and found the tables were shaded by trees or there were a few with umbrellas.
Cafe Mojo
16 Craig St, Mundaring
Open daily 8.30am to 4pm
www.cafemojomundaring.com.au
www.facebook.com/Cafemojomundaring
Find more family-friendly restaurants in Perth