When I discovered riverside gem Bayside Kitchen, during a catch up with friends, I thought it would be a perfect spot to take my family for brunch, who were visiting Australia for the very first time. It's a beautiful brunching spot, found on the backs of the Swan River. Bookings are taken for large groups of 10 or more, so it is basically walk-ins only. There's plenty of tables inside and out, in the open dining room. It can get a little warm on a hot summers day, but there are plenty of fans around.
Their menu runs all day, perfect for those who like to breakfast late or lunch early. Some of us chose brekkie dishes, while others went for more lunch-y options. You can order at the counter, which makes split billing much easier. The coffee at Bayside Kitchen is good… very good!
For little ones there are high chairs available and the kids will also love playing their giant connect four and jenga.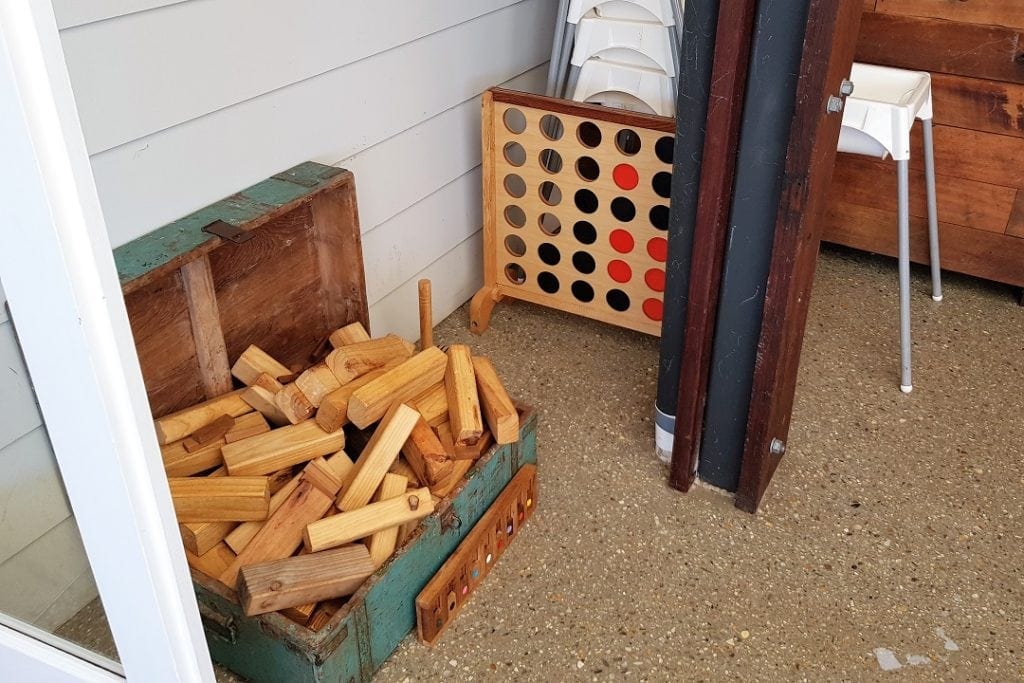 One of their tasty brunch dishes is the smashed avocado with green peas, Danish feta and mint, $19.50. That all sits upon toasted ciabatta bread along with rocket, tomatoes, and crisp asparagus. All topped with a gloriously runny poached egg. I found this dish absolutely delicious on my first visit.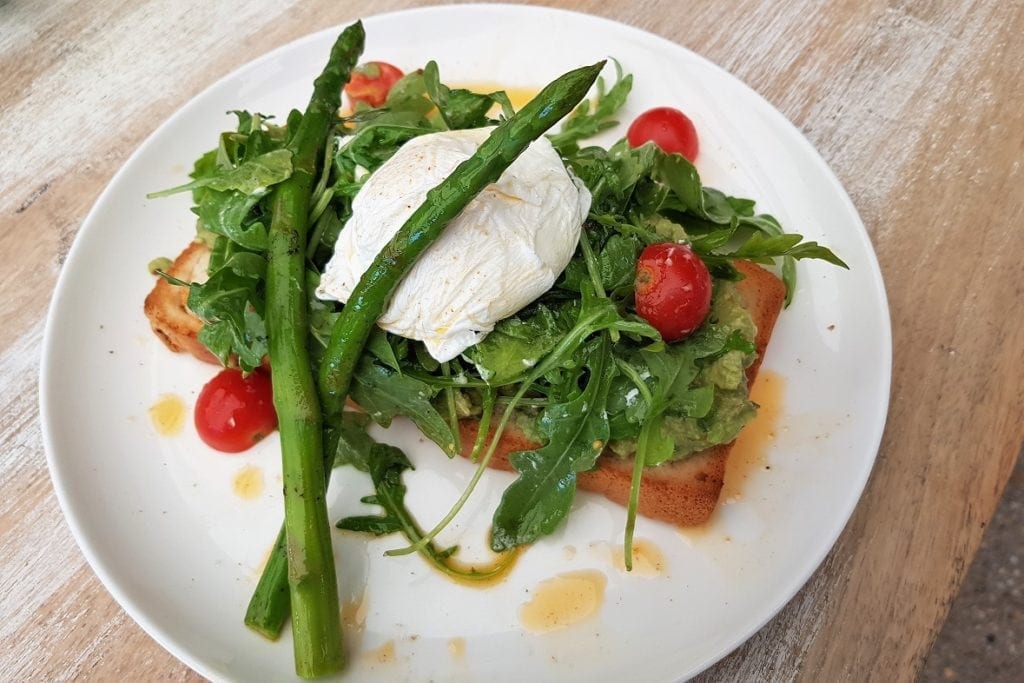 My pick was the Thai beef and mango salad. A flavour packed dish, which proves that salads need not be boring. With punchy notes from coriander, chilli and mint, this salad of rainbow cabbage and Brussel sprouts is so tasty, mixed with onion jam and lime dressing. The thinly cut meat, sprinkled with toasted coconut, was tender and tasty.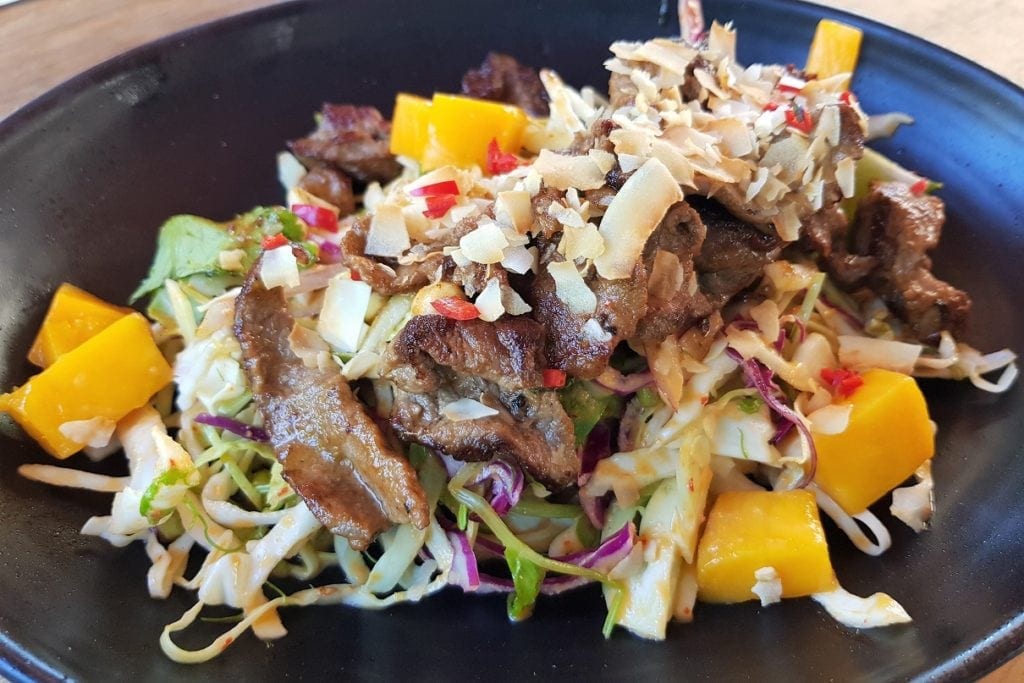 Kids have a few brunch options, like a smaller serve of bacon and scrambled eggs, $11.
For lunch, Little Chef enjoyed his fish n chips. The fish was really good quality.
There are pancakes and mini burgers on the kid's menu, as well as cakes, slices and other freshly made food in the display cabinet.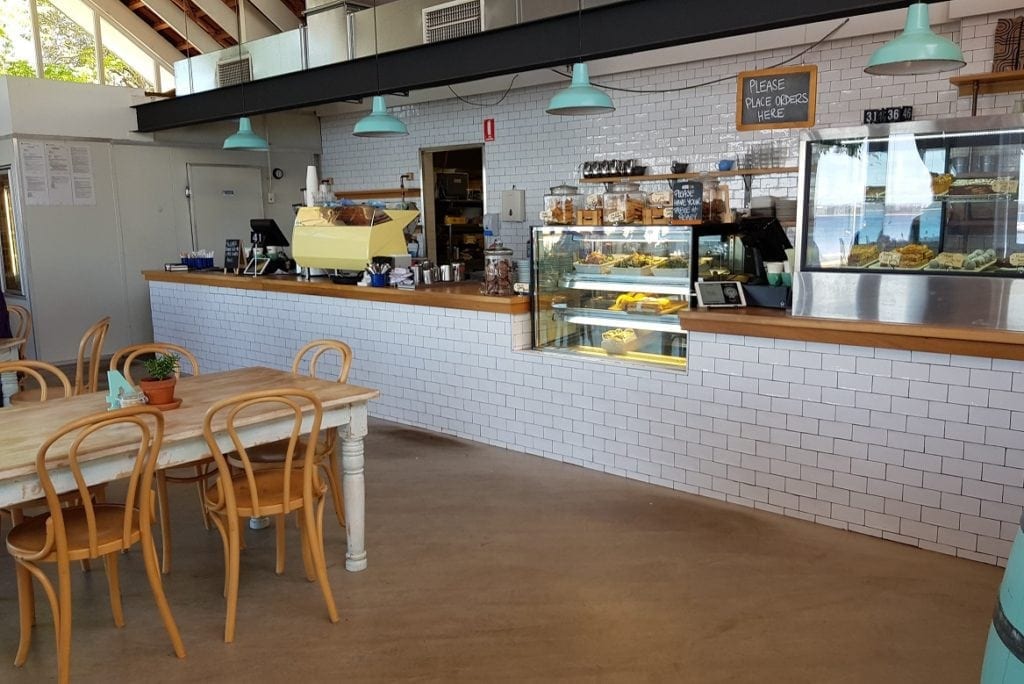 If you're looking for something a little more casual, throw down a picnic rug on the grassy banks of the river and grab some takeaways, while the kids splash about on the little beach.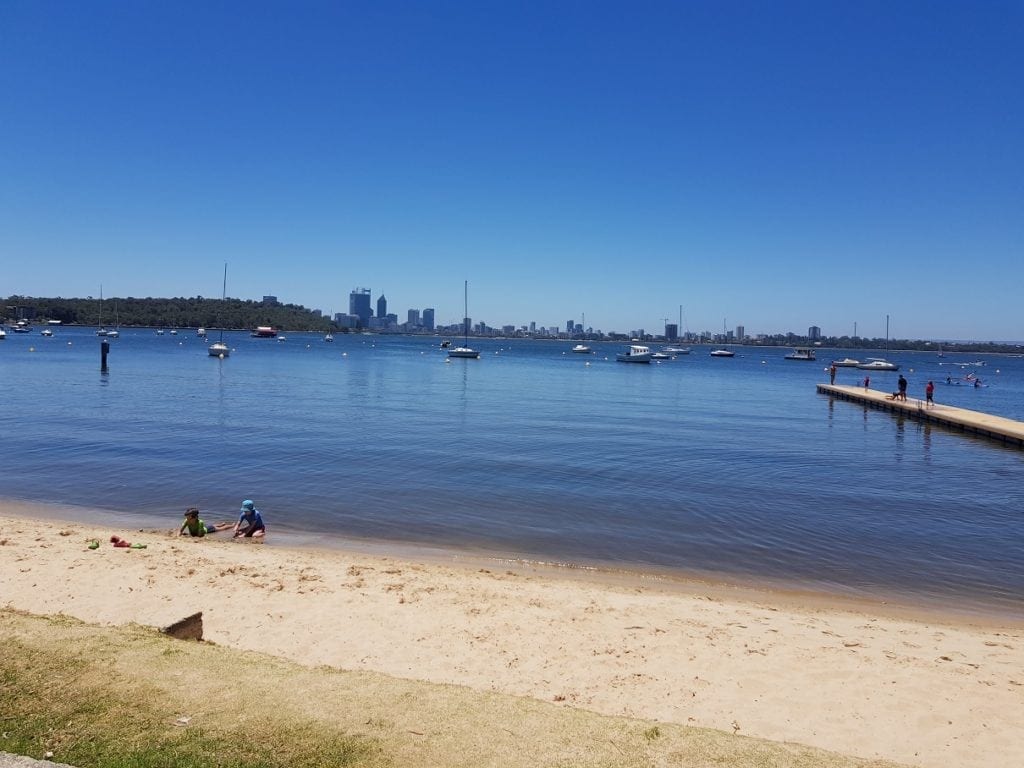 Bayside Kitchen at Matilda Bay has picture postcard views of boats and swans bobbing up and down on the clear blue water. You're pretty much guaranteed a million dollar view of the city and river from every table, as well as a darn tasty brunch.
Bayside Kitchen
5 Hackett Dr, Crawley WA 6009
https://www.facebook.com/baysidematildabay/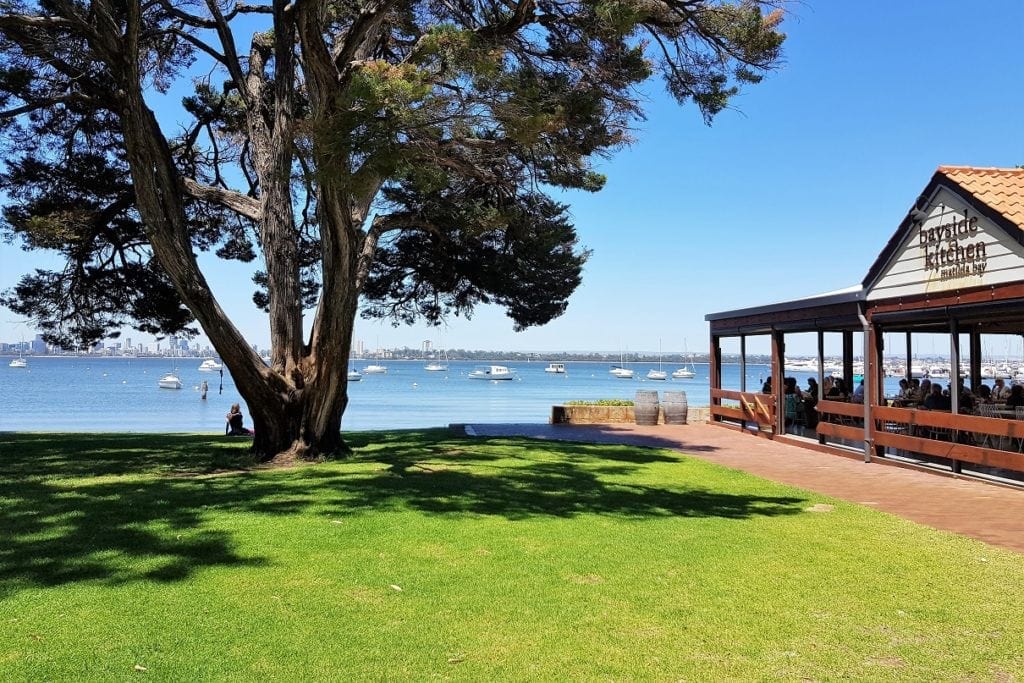 Find more family-friendly restaurants in Perth