I love a quality feed, though I often feel compromised when eating out with kids in tow. Mainly, venues that cater for families don't always have the best food (think chain steakhouses and average pubs). Luckily I've found a spot that has turned family dining in Perth on its head – Dilly Dally in Subiaco! Formerly the Witches Cauldron, Dilly Dally is a huge venue, has excellent food and welcomes families.
On the surface, Dilly Dally looks like another trendy restaurant in Subi, and you may not be sure if it would be suitable for your ankle biters. The staff here most definitely welcome kids with open arms. So that's a big tick for me… great food and wine, cool spot and happy kids!
There's a taste bud tempting menu of Italian share plates and pizza, as well as a quality menu for children. Chef and I start with a few share plates – from cheesy arancini balls ($13.50) to chilli and garlic prawns ($24). All made with the freshest ingredients and cooked with flair.
I'm so happy to see Dilly Dally's interesting "bambino" menu is void of fish fingers and chicken nuggets. Little Chef absolutely loved the ham and pineapple pizza ($12) which was not much smaller than an adults serve, with a crisp handmade base.
Our mains were just as good as the share dishes. A traditional crumbed pork cotoletta ($29.50) went down a treat. We didn't have much room left for dessert. Little Chef enjoyed a bowl of ice cream and popping candy – plated beautifully!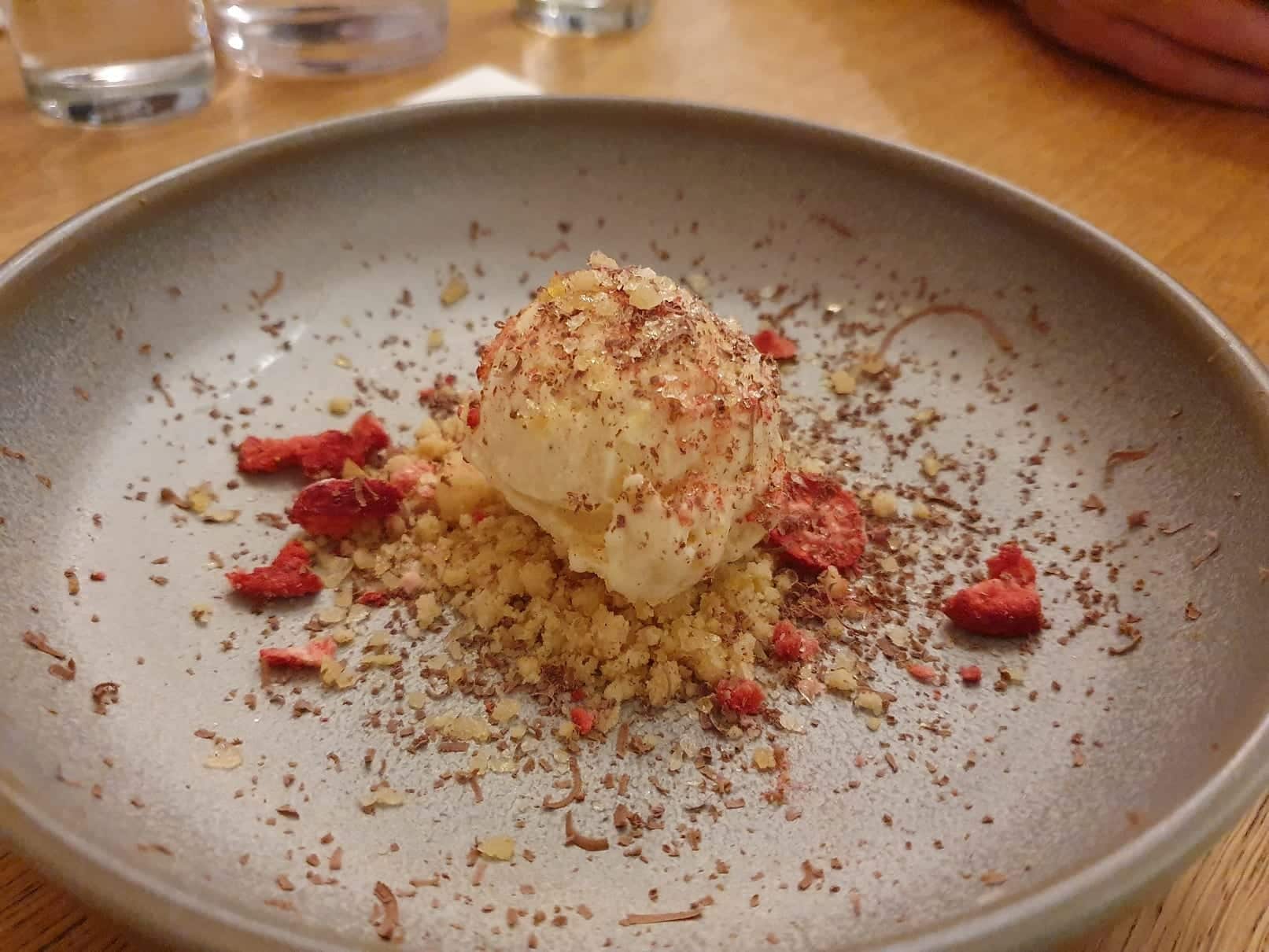 I'd definitely recommend Dilly Dally Subiaco for a family meal – it's perfect for foodies of all ages.
Find Dilly Dally at 87 Rokeby Road, Subiaco.
Get more info on their website.
Find more family friendly restaurants in Perth here.