There's so much more to Perth Zoo than wandering around and spotting animals. Change up your next visit to the Zoo by adding a few new experiences to your day!
1. Have a Close Encounter
At Perth Zoo we can get pretty close to the animals, but how would you like to get within touching distance? With a Close Encounter experience, you head behind the scenes to meet some rare and amazing animals up close! We experienced the Bush Buddies Eye to Eye, which is just an additional $10 per person on top of the zoo entry fee. Our intimate group got to gently stroke a kangaroo, meet a sleepy Echidna, feel a scaly lizard and feed a cute quokka. Other "Eye to Eye" experiences are available with Giraffes, Lemurs, the Elephants, and more.
Find out more here.
2. Learn What It's Like to Work at the Zoo at the Zoo HQ Exhibit
This new exhibit found in a pavilion near the large grassed area is all about giving you a peek behind the scenes of the Zoo.
We found it absolutely fascinating and loved learning about the Zoo Vets and Animal Keepers, what the animals are fed and more. Kids can play at being a Zoo Keeper or Vet by dressing up in the uniform and having a go at the interactive activities. It's a heap of fun and interesting for all!
3. Watch Artistic Elephant Painting
To watch a bit of Elephant art you need to be pretty lucky. It's not something they do every day, but if you head over to one of the keeper talks, you might be in for an extra special treat!
As part of the elephant's enrichment programme they are encouraged to take part in brush painting and trunk spray painting. It's fantastic to watch and you can even purchase one of the very special creations by Tricia and her friends.
4. Enjoy a BBQ and Picnic
Not only can you take your own picnic to enjoy at the Zoo, but you can BYO meat too. Free barbecues are available for use on the main lawn area. Chuck a slab of steak on the BBQ that would make a lion jealous!
5. Let the Kids Run Amok on the Playground and Water Playground
There's a large, shady playground to explore at Perth Zoo. The Variety Play area, where children with and without special needs can play together, is found next to the main grassed area. The "elephant slide" is particularly popular. In warmer months, kids will also love cooling off in the water play area. Remember to take a spare change of clothes with you.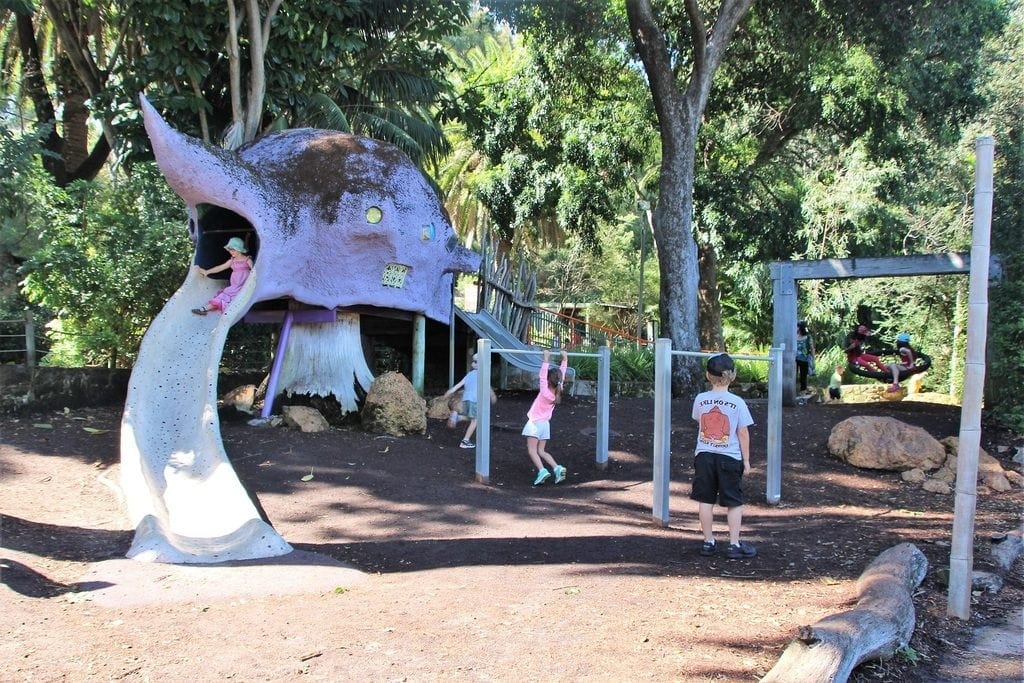 6. Join the School Holiday Zoo Crew
Zoo Crew is a fun filled day of adventure and behind the scenes action at Perth Zoo, which is aimed at 8 to 13-year-olds. The programme runs each school holidays and young adventures get the unique opportunity to go behind the scenes, with access to restricted areas. They will love assisting the keepers in a range of exciting activities and get to meet animals up-close.
7. Shop for a Unique Gift at Zoonique – Anytime!
Zoonique is the gift shop with a difference, found at the entrance of the Zoo. Not visiting the Zoo? That's no problem! Simply head to the ticket office for a 'Zoo Shopper' pass, so you can shop for animal inspired gifts not found anywhere else, as well as unique Ele Art painted by the Zoo's talented elephants and creature compost (or Zoo poo!).
More on the Zoo Shop here.
8. Take Your Little Cubs to "A to Zoo".
A to Zoo is an early childhood program specially developed for little ones aged two to five years. It's fun and interactive, where children learn about their favourite animals through storytelling, craft, movement and music. A to Zoo is an eight-week term of activity where each week, term-pass holders will be introduced to a different animal. After learning about the animal, the children go on an expedition through the Zoo to find the animal!
9. Ride the Historic Carousel
Children will love a ride on the beautiful Zoo Carousel. It's $4 to ride the historic merry-go-round, which celebrated its 100th birthday in 2018! Ride the horses from 11am to 3pm every day – kids only!
10. Check Out the Ever Changing Holiday Activities
During school holidays and throughout the year the Zoo holds many fun events for the whole family. The annual "Boo at the Zoo" during Halloween and "Happy Zoo Year" are also very popular. And don't forget Mums can enjoy free entry to the Zoo on Mother's Day and Dads can enter free on Father's Day too!
11. Visit the Zoo on a Rainy Day
What many people don't realise is that most of the Zoo animals are at their most active during cooler, rainy weather! It's a fantastic time to visit. Get the family kitted out in their raincoats and wellies – as they say "there's no bad weather – only bad clothes". The kids will love seeing the animals move around more than usual and jumping in muddy puddles too!
12. Go on an Organised Walking Tour
Each day throughout the zoo the keepers hold talks on many of the different species of animal in the Zoo. It's a great opportunity to ask questions and find out a little more about an animal, sometimes even seeing it feed.
Volunteers also conduct free guided walking tours where you may discover something new, through someone else's eyes. Find out times of talks and walks at the Zoo's Information Hub or on the website.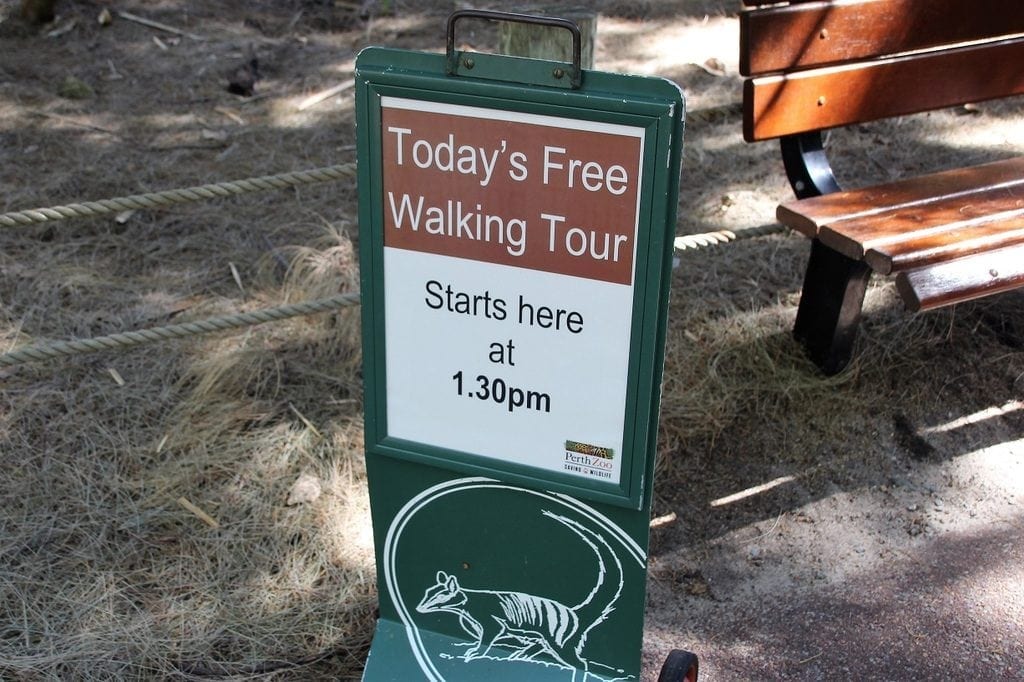 13. Discover the Zoo's Past on the Heritage Trail
Delve a little deeper and go back in time to discover the Zoo's rich history, from when it opened way back in 1898. The Heritage Trail takes you around 9 points of interest from the Zoo's past, including the bear caves, old train station, the kite cage and more.
14. Do All of the Above and More With a Zoo Friends Membership!
If you visit the Zoo multiple times each year with your family it is well worth getting a Zoo Friends Membership! As well as unlimited free visits to Perth Zoo for 12 months, other member benefits are priority entry, 10% discount at Perth Zoo's Café and Zoonique Shop, access to exclusive member only events and FREE entry to associated zoos around Australia – including Taronga Zoo, Western Plains Zoo, Melbourne Zoo, Werribee Open Range Zoo, Healesville Sanctuary, Adelaide Zoo and more.
Find out more about memberships here.
For more information on Perth Zoo visit the website.

Find more places to visit in Perth