If you're looking for a new activity to enjoy with your kids, why not check out Hey Caddy? Found at X-Golf Balcatta, this is the first Hey Caddy and X-Golf Balcatta venue in WA. These are two amazing places where you can enjoy indoor golfing fun with a twist. Head up the pink hallway to…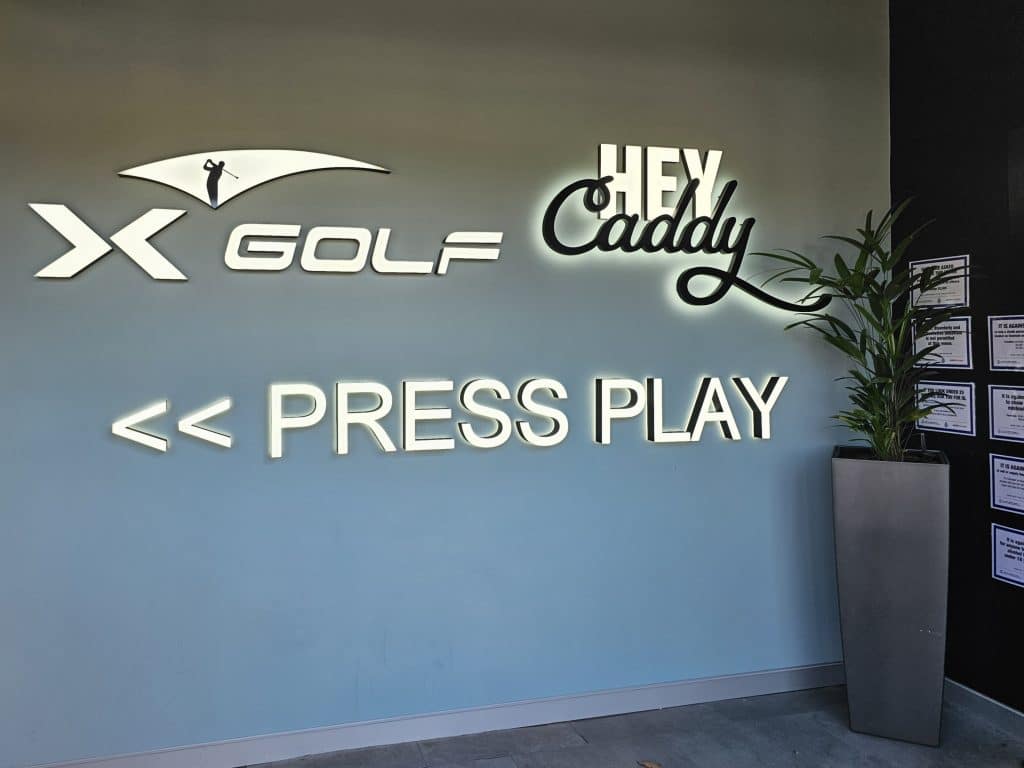 Hey Caddy is an around-the-world-themed mini golf course that will take you on a global adventure.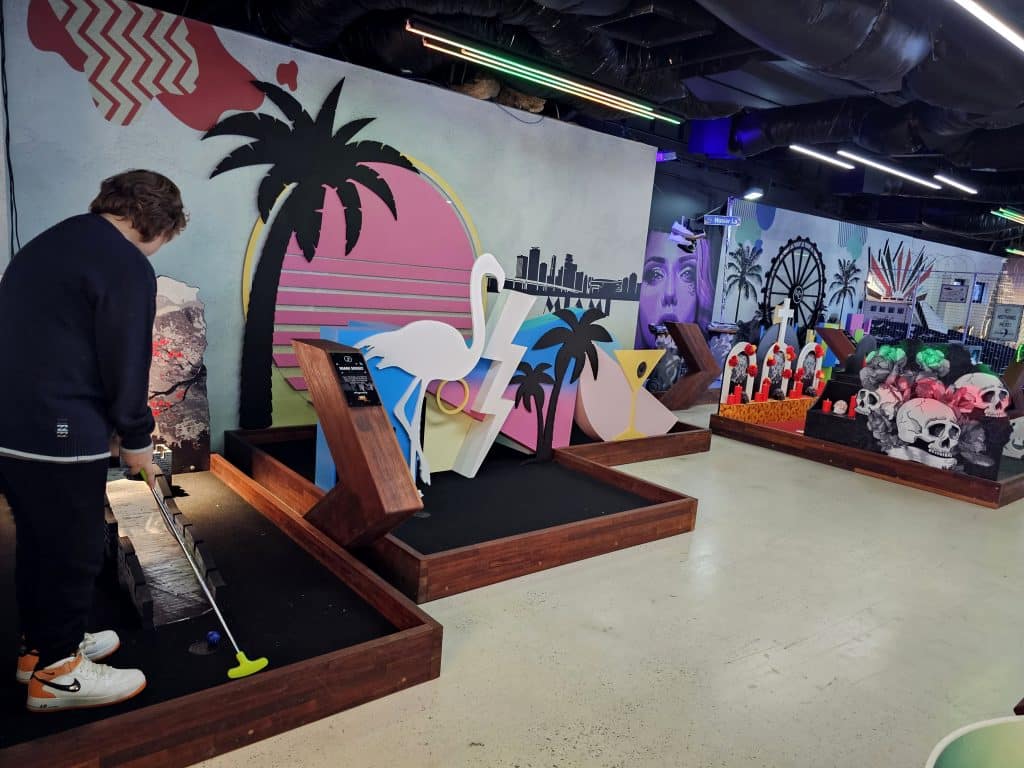 You'll play 18 holes that are inspired by different countries and cultures, such as the USA, Mexico, Egypt, Germany and more.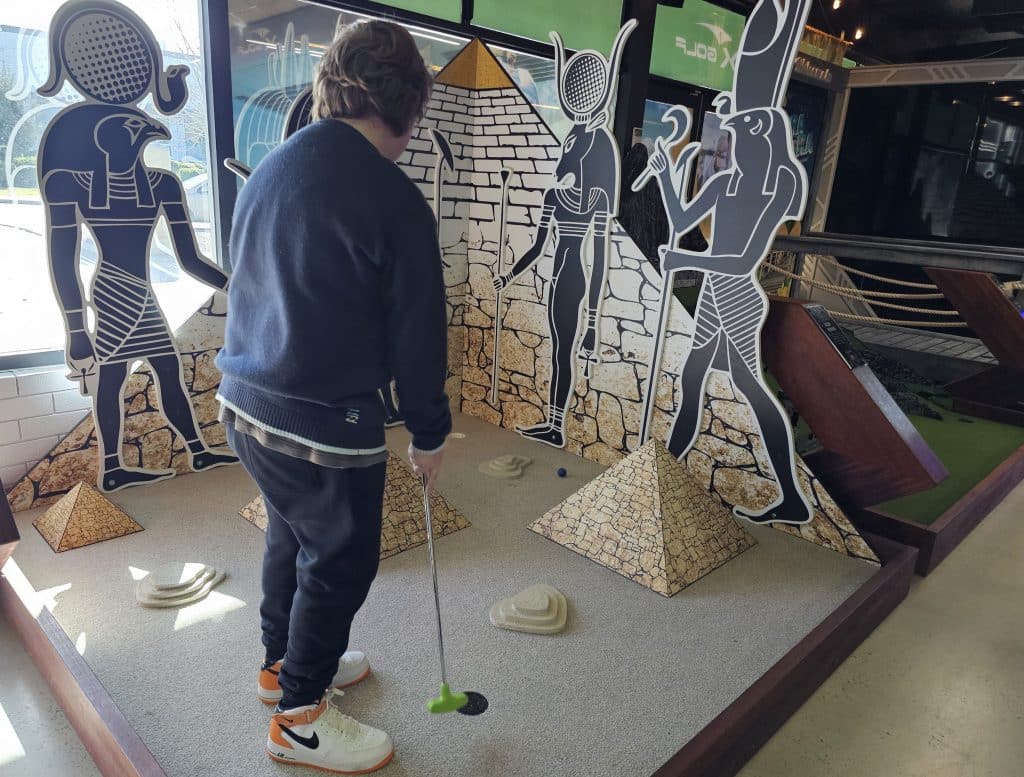 Even outerspace!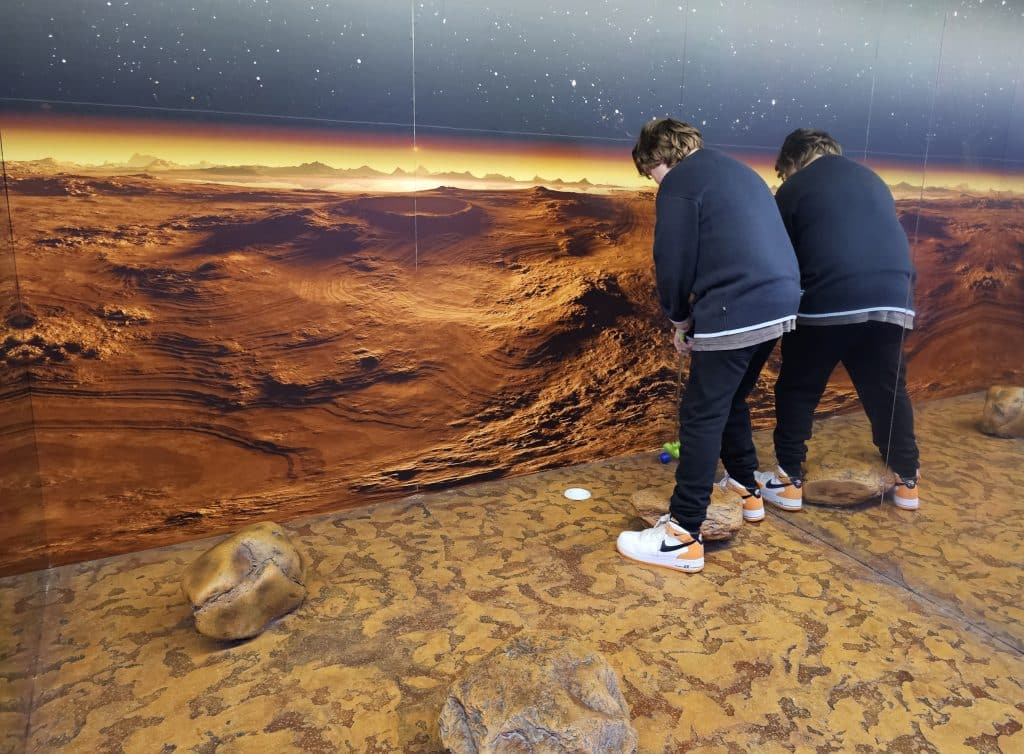 Each hole is unique and wacky. We found most of them quite short, but a challenge nonetheless.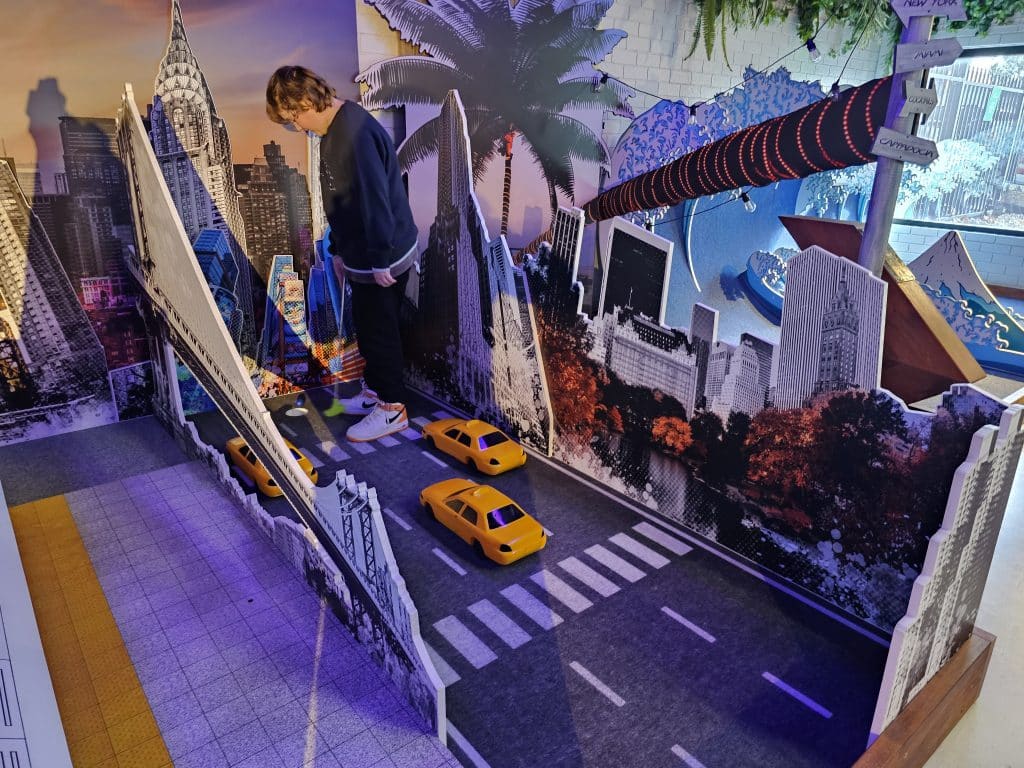 The vibrant course hold plenty of fun, which concludes with hole 18, also our favourite hole "Area 51".
This is also a fun time challenge against the clock.
You'll have a blast trying to get the ball in each hole. Hey Caddy is a great way to have family fun and learn a little about the world at the same time.
X-Golf Balcatta is the first venue of its kind in Western Australia, and it's a state-of-the-art indoor golf and entertainment venue that excite big and little golfers.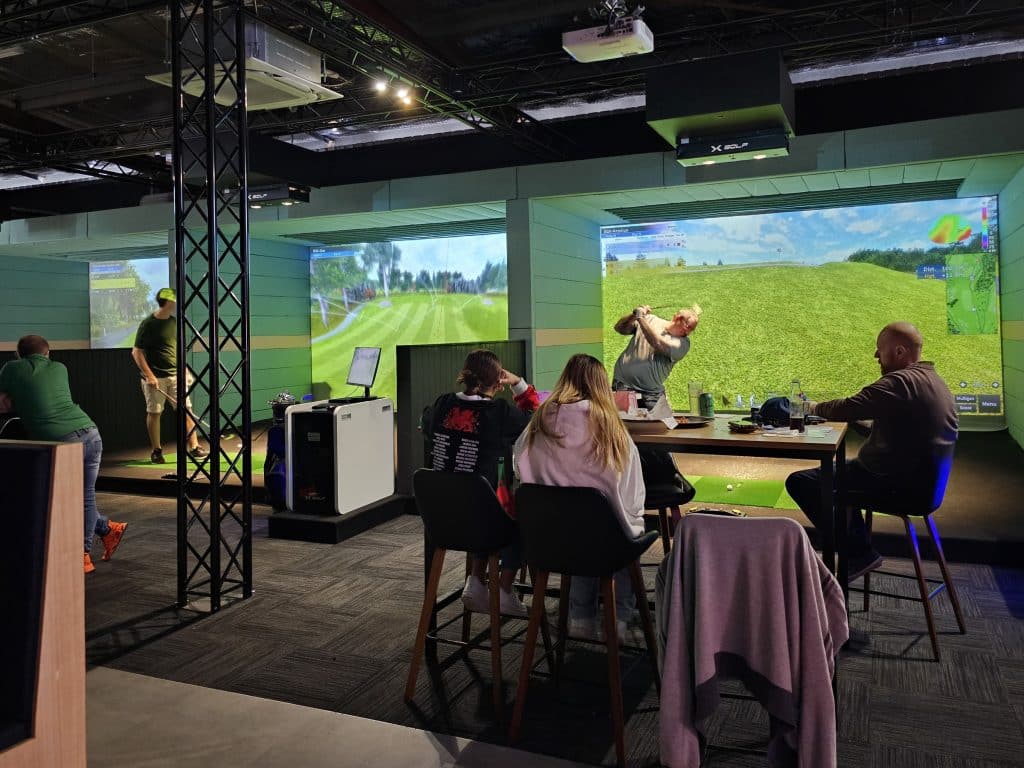 Six simulators let you access the world's best digital courses, driving ranges, practice modes and fun modes like putt putt or mini golf style games. They even offer golf lessons from PGA professionals, a weekly competition called X-League, or you can relax at the fully licensed bar with a bite to eat.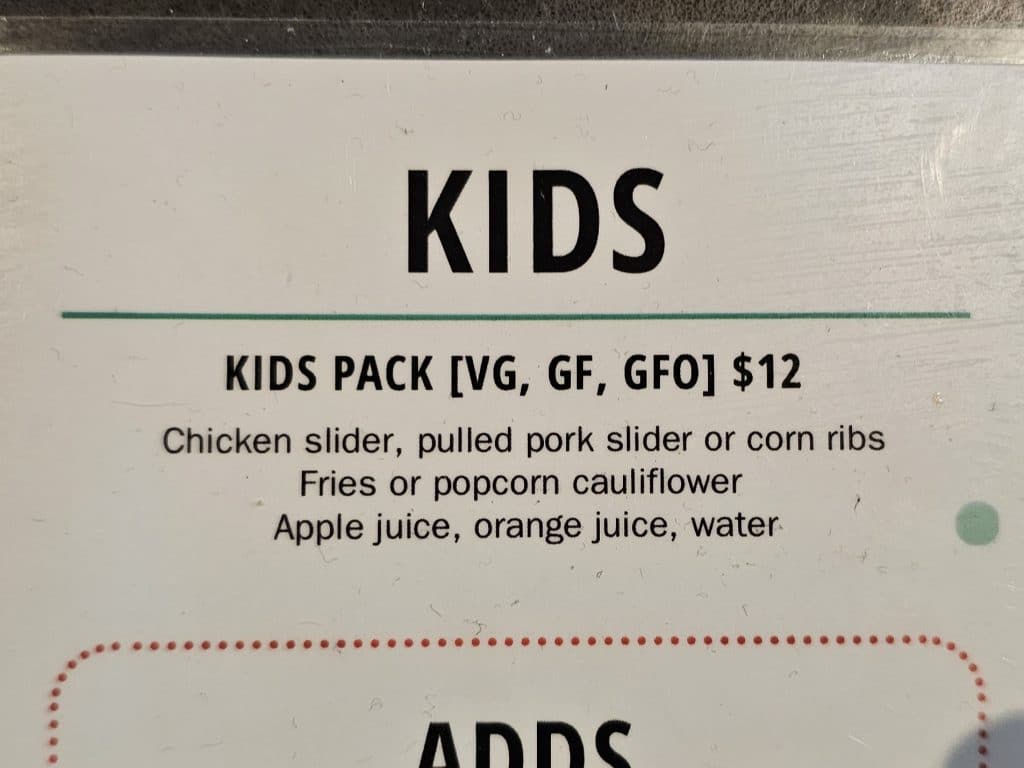 X-Golf Balcatta has something for everyone, whether you're a beginner or a pro, a kid or an adult. The fun spot also hosts kids' birthday parties.
Book your tee time at Hey Caddy and X-Golf Balcatta online and have a tee-riffic time with your kids.
Find Hey Caddy and X-Golf Balcatta at U1/2 Ledgar Rd, Balcatta.
Get more info on their website.
Discover more mini golf courses in Perth here.