Tingles Bakehouse – after our wonderful morning at The Valley of the Giants Tree Top Walk, we'd worked up quite an appetite. Besides a BYO picnic or vending machines there are no food options there, so we were very happy to stumble across Tingles Bakehouse, just nearby.
All the food at Tingles Bakehouse is made from scratch, where they specialise in homemade pies and sausage rolls. There's lots of choice for your gourmet filling, which change seasonally, depending on what produce is available locally. The owners of Tingles grow a lot of their own produce in their veggie garden and special greenhouse. The huge igloo-like structure means that even in the chilly Denmark climate they can grow tropical fruit like pineapples!
Chef picked a tender ox tail and thyme pie with carrots, celery and onion. I loved the tasty beef, mushroom and bacon pie, which was brimming with chunky pieces of meat. The pastry was flaky and light.
Little Chef scoffed his massive sausage roll. He really enjoyed this and it is much better quality than your typical sausage roll.
Tingles Bakehouse also offers good coffee, tea, hot chocolate and babychinos, as well as cold drinks from the fridge. There are many freshly made sweet delights – cakes, slices, tarts, biscuits and raw wholefood treats too.
There's lots of seating outside on the cool veranda and also in the lush gardens. There are picnic tables on the lawn under shady trees and room for the kids to run around. There are also toilets available.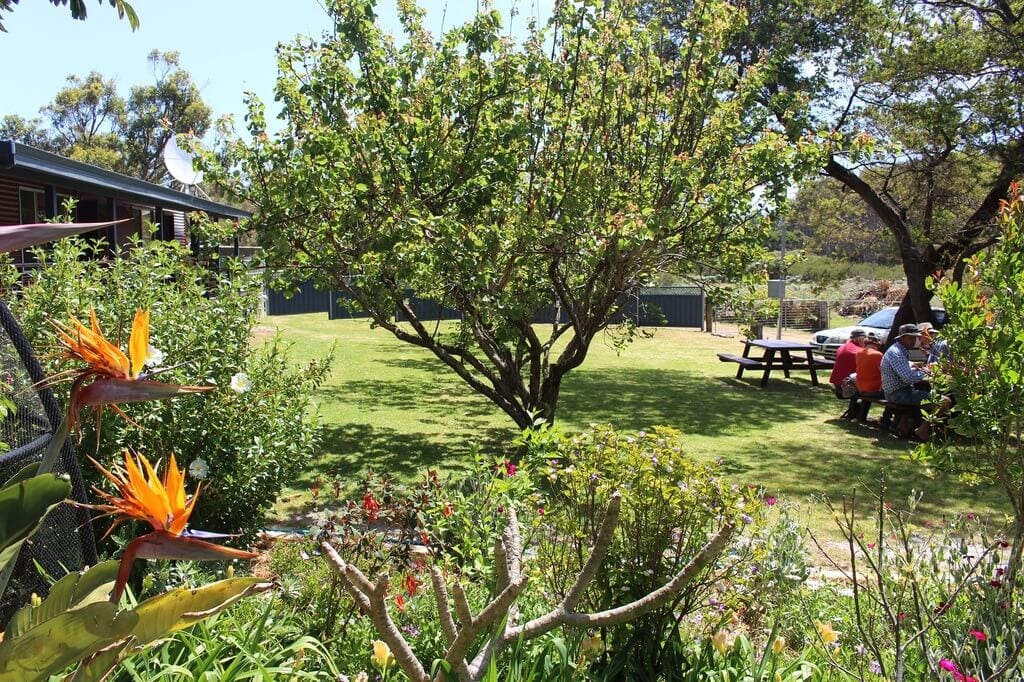 Also on site is a bead gallery, Sistabeada, which sells some exquisite handmade jewellery.
Tingles Bakehouse is a very pretty spot and well worth stopping by for something yummy. It's just one kilometre from the turn off to The Valley of the Giants Tree Top Walk.