Joe Saunders Park in Champion Lakes is a great place to take the kids with plenty on offer for all ages.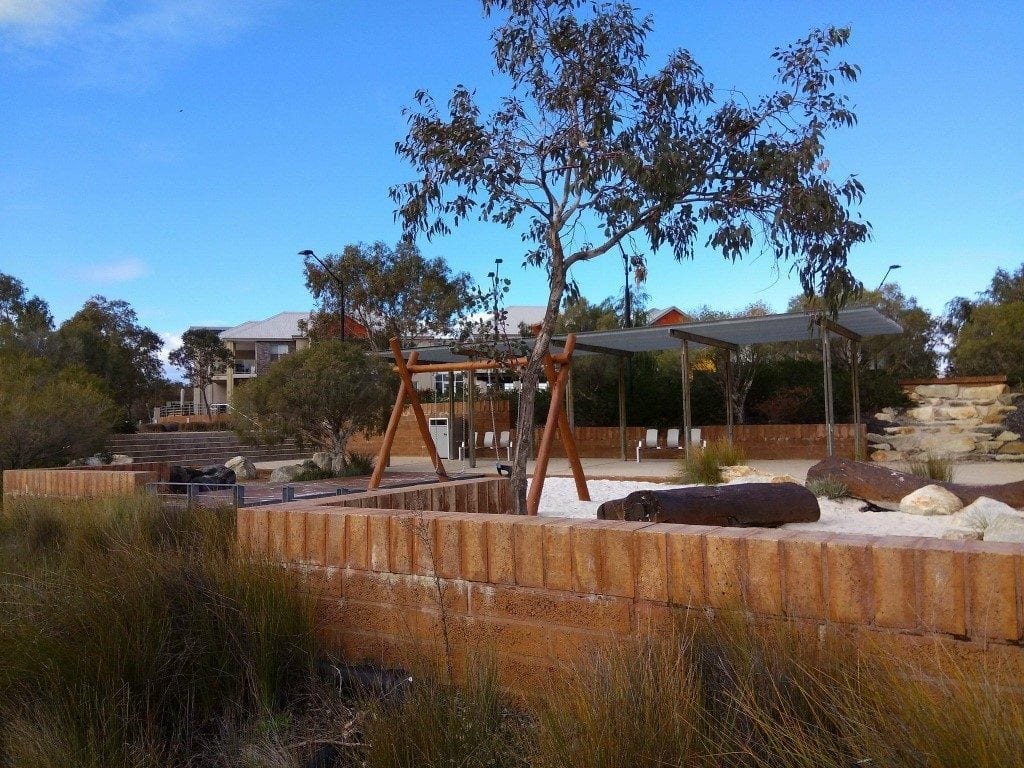 Set amongst the backdrop of the very impressive purpose built/man-made lake and close to the Champion Lakes Regatta Centre – which hosts rowing, canoeing, dragon boating and triathlon events throughout the year. 
The playground itself is set on white sand with plenty of wooden structures including a great climbing fort with slides.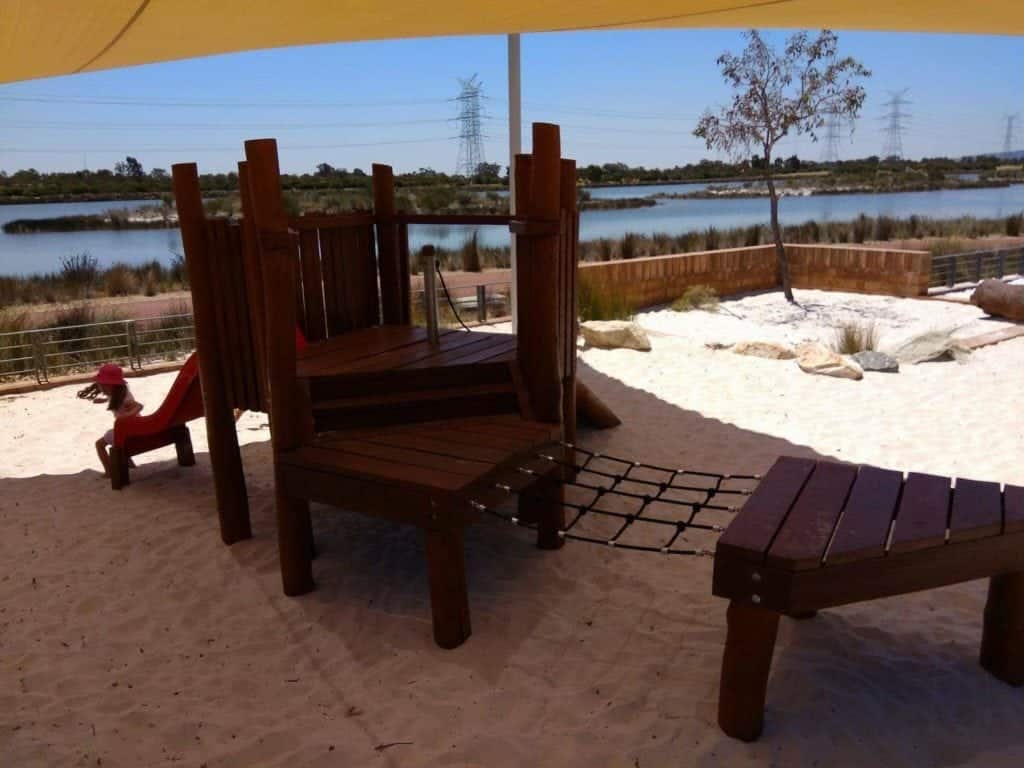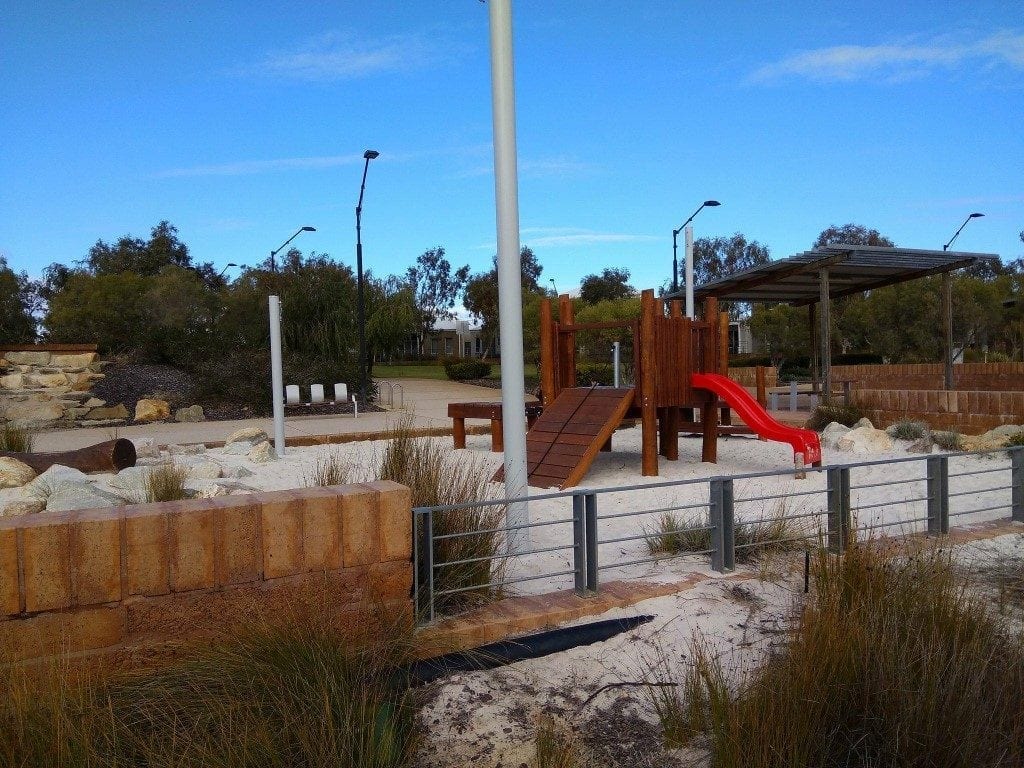 swing set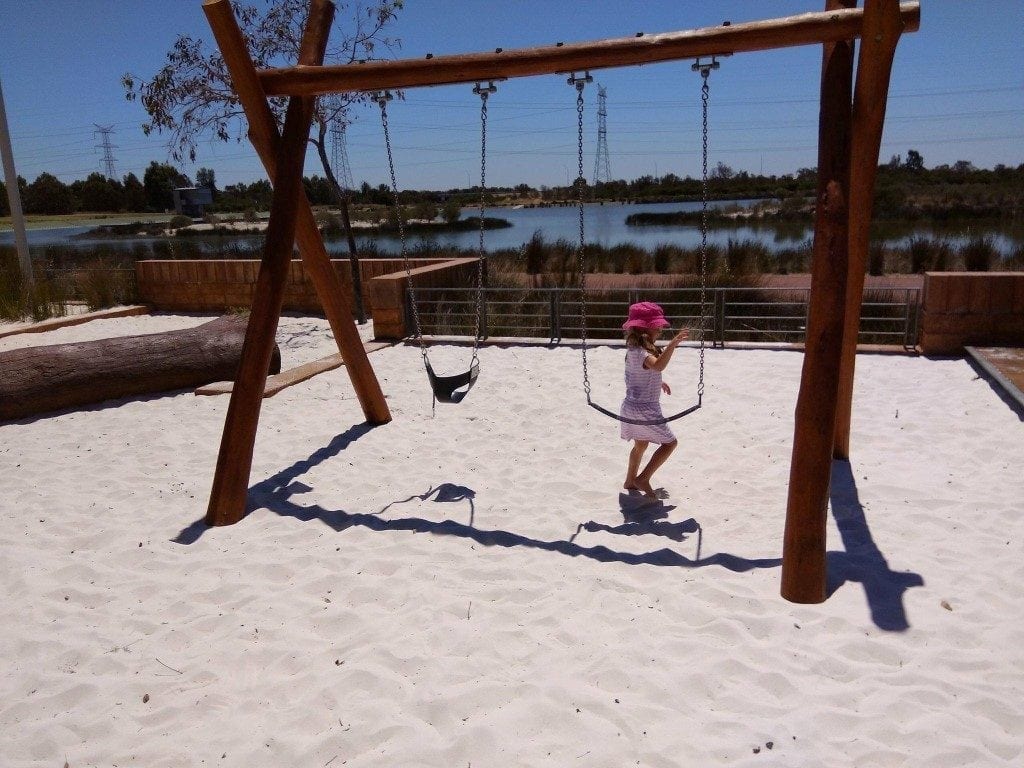 play kitchen
balancing and climbing logs and rocks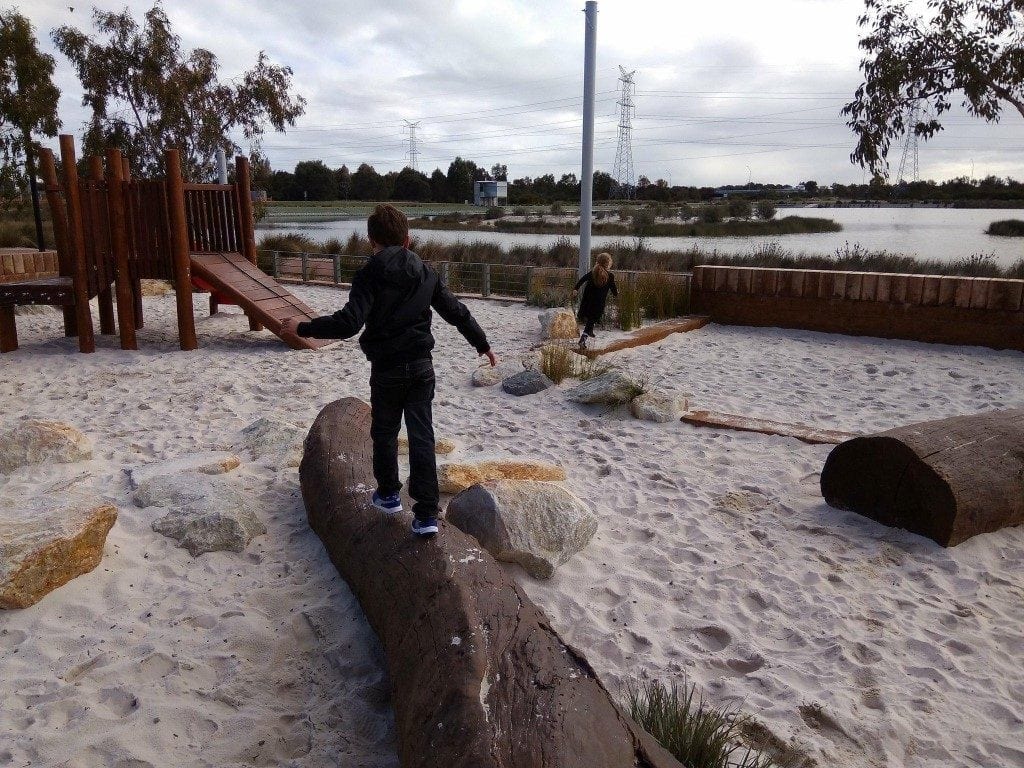 rope bridge
and shade sails for warmer days. It does get hot and the UV seems to be high any time of year so be sure to pack the kids hats, sunnies and suncream.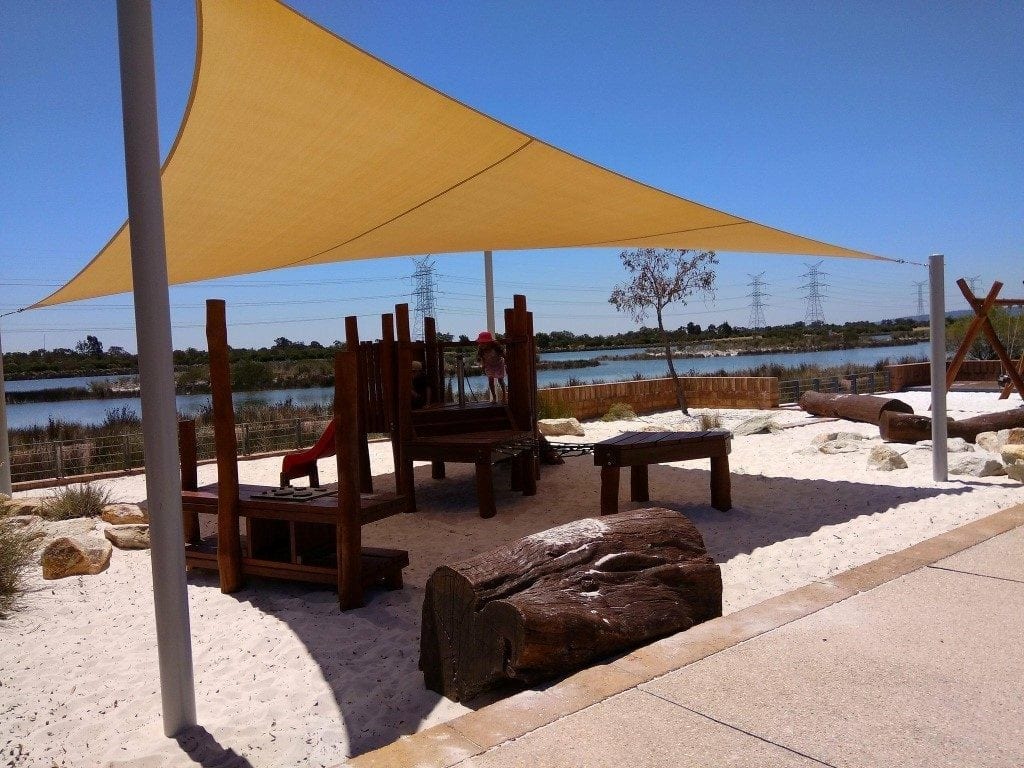 There is plenty of shelter and seating for enjoying a meal or spectating. 
There are also self serve barbeque facilities.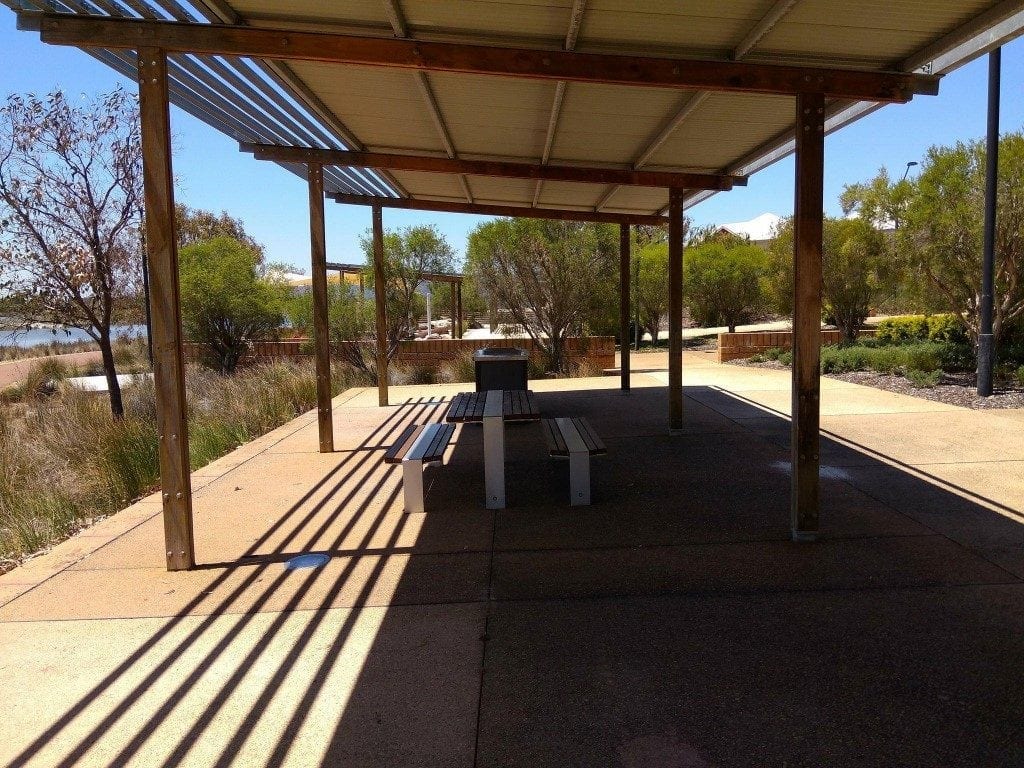 Adjacent to the playground is a nature space with plenty of secret pathways, steps and corners to explore.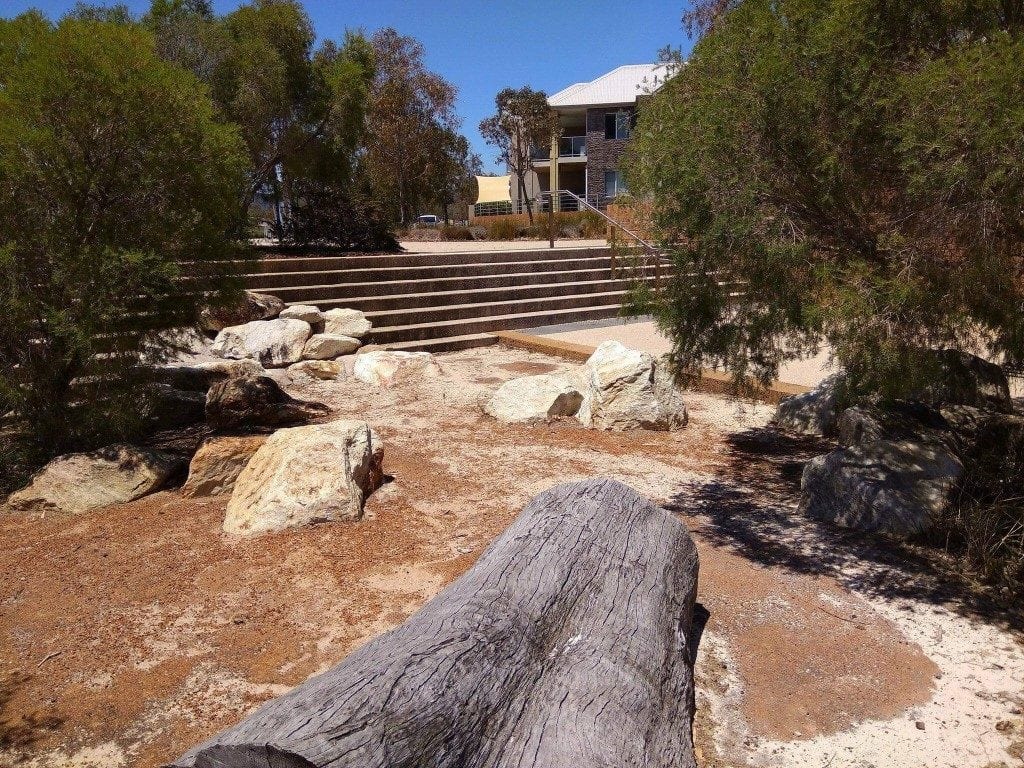 There is also a grassed open space ideal for cricket, frisbee or kicking the footy. Further around from the playspace is a lovely amphitheatre type setup with views of the lake and a natural filter system that's been created.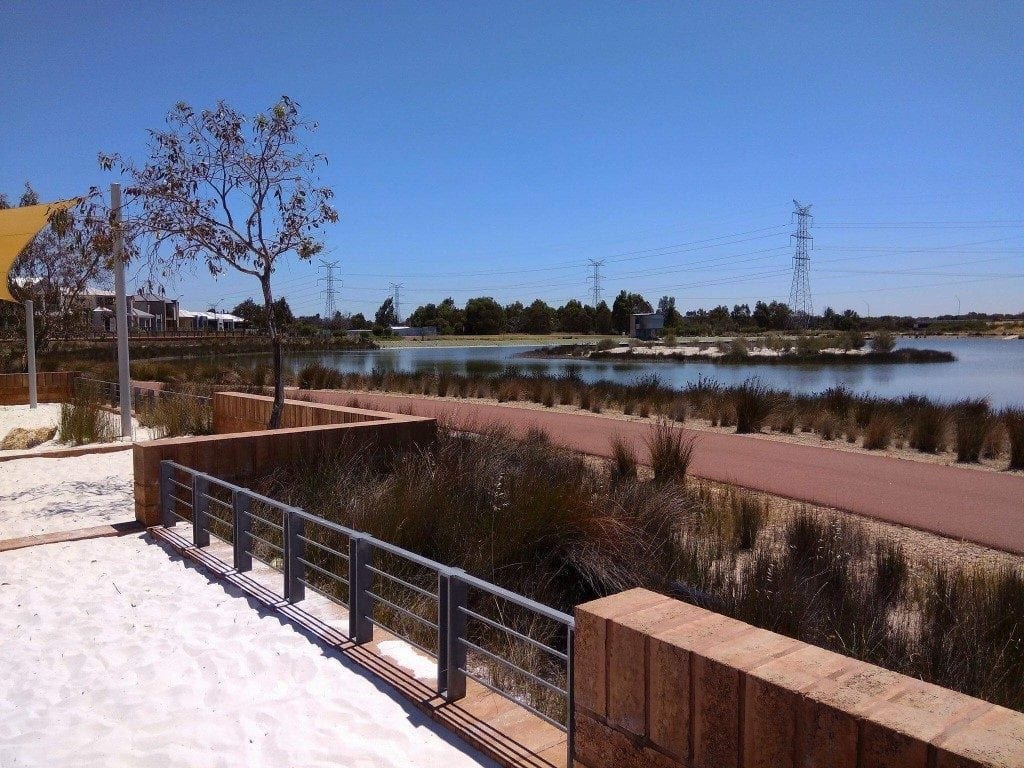 The bike/walk path is amazing and winds around the huge lake with plenty of opportunities for wildlife spotting.
If you don't feel like riding there is a nice short walk to the view point grandstand used for the water sport competitions held on the lake.
Platform views and plenty of opportunities to tadpole spot.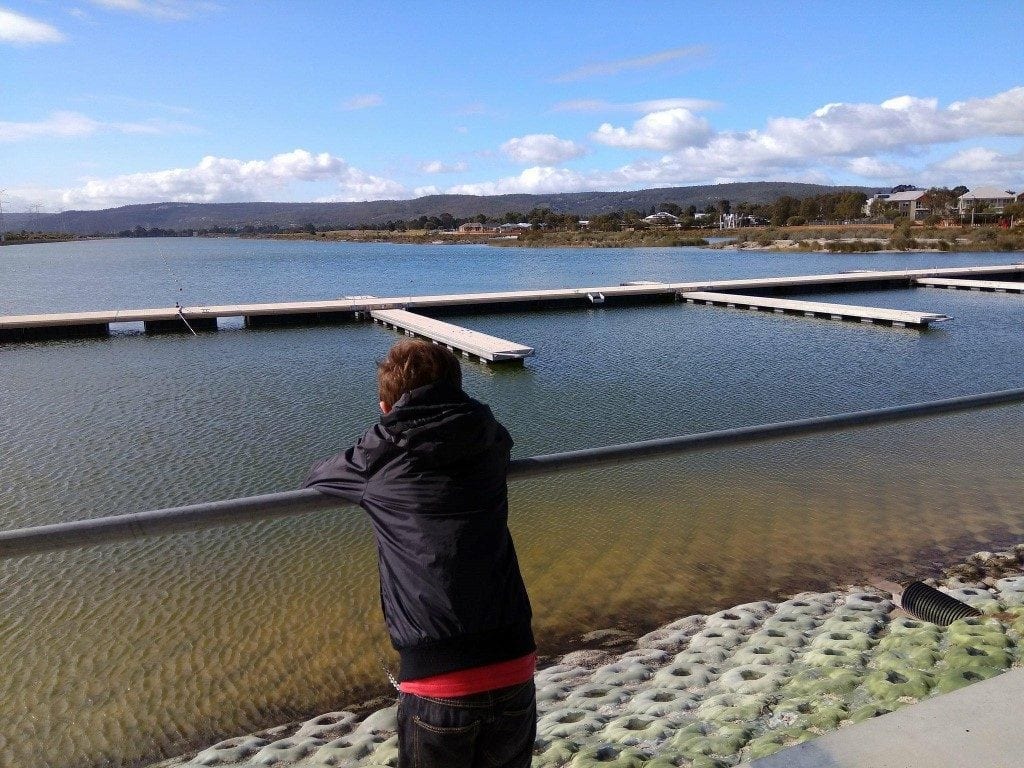 But save the swimming (and your wallet as there are big fines for rule breakers) for the "Champion Lakes Beach" which can be accessed by going back out on the main drag and turning left into Henley Drive right next to another new park. From the City of Armadale Website:
The installation of a new playground area has been approved for Champion Lakes Beach, off Henley Drive in Champion Lakes. In addition to a new shelter which was recently installed, proposed play equipment includes an embankment slide, triple swing, wooden boat and talking tubes.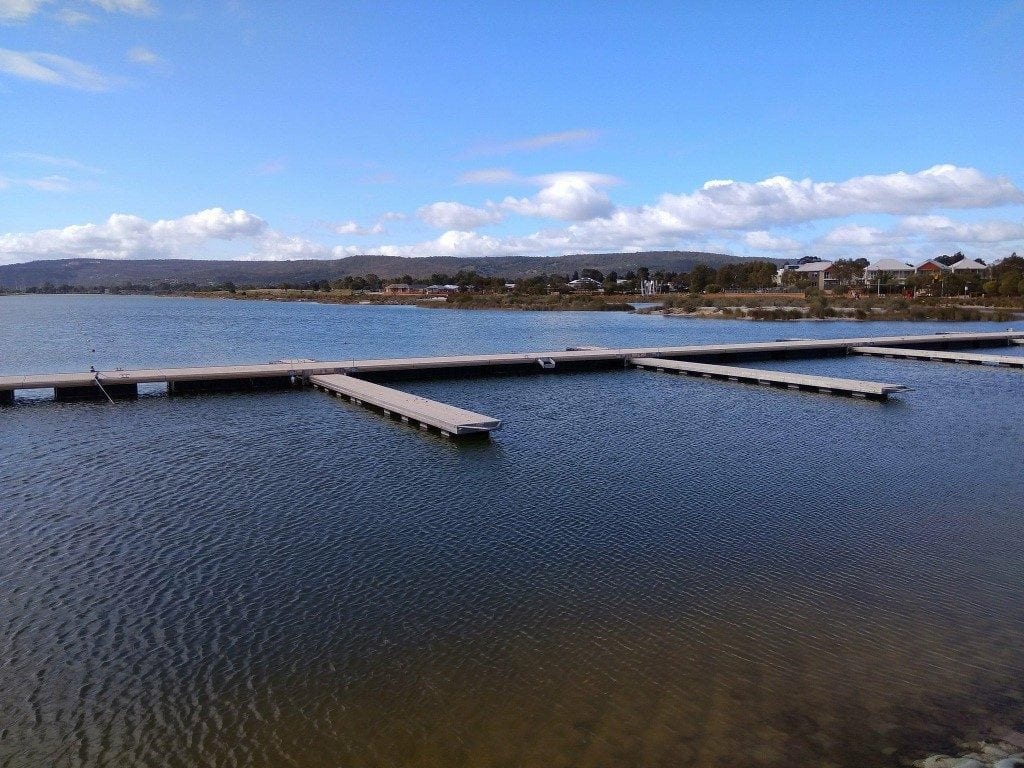 There is ample parking. The last few times we have visited we were unable to locate a toilet, the closest would be at the nearby shopping centre or you could possibly try your luck at the regatta centre which you can get to by bike or car.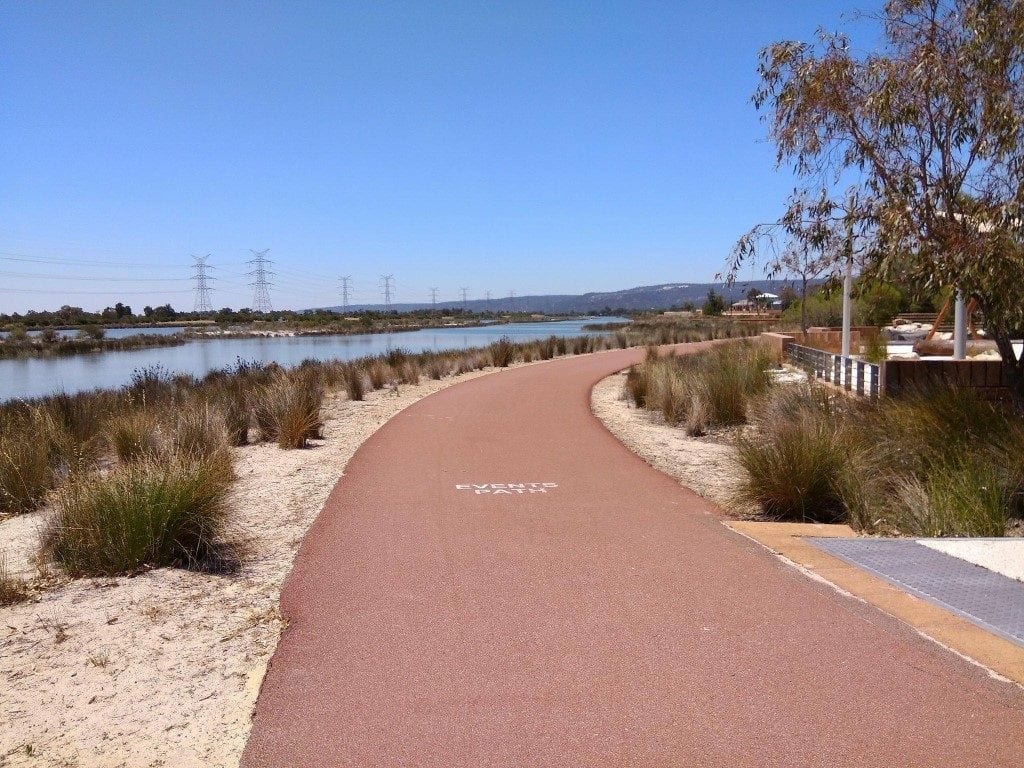 Joes Saunders Park, Champion Lakes
Located: Barrington Ave, Champion Lakes
Find more playgrounds in Perth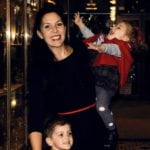 Stephanie Rae - Mother of Dragons, Writer, Bollywood Dancer
Stephanie Rae - Mother of Dragons, Writer, Bollywood Dancer
Location
No Records Found
Sorry, no records were found. Please adjust your search criteria and try again.
Google Map Not Loaded
Sorry, unable to load Google Maps API.
Member Reviews