Within the newly built Amberton Estate is Eglinton Park Playground,  AKA "The Flying Fox Park"
The park is overlooked by residential houses and a relatively quiet road with ample roadside parking.  I would suggest the park is more suited to older kids rather than toddlers due to the openness directly onto the road, extremely steep stairs, slope and slides.
The biggest attraction to this park is the huge Flying Fox (suitable for 5years plus) which is fantastic fun for the adults as well!
I personally found it exhilarating and terrifying at the same time!
There is a sandpit area complete with spiderman climbing rope adjacent to the flying fox.  There is no shade at all around the park but imagine in years to come the park will have natural shade from the young trees that have been planted.
In another sand based area, there's a digger and rocker. This area has two sheltered picnic tables and benches.
Alongside the sandpit area is a huge slide which you reach via a slope with rope
There are no toilets or other facilities around or near the park.
Eglinton Park is located on Cinnibar Drive, Eglington
Find more playgrounds in Perth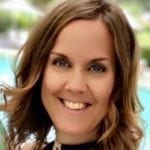 Lorraine is co-owner of Buggybuddys and is a mother to Blake (9) and Lollie (6).
Lorraine is co-owner of Buggybuddys and is mother to Blake (10) and Lollie (8).  Lorraine is passionate about health and fitness and loves exploring Western Australia in her Caravan.
Location
No Records Found
Sorry, no records were found. Please adjust your search criteria and try again.
Google Map Not Loaded
Sorry, unable to load Google Maps API.
Member Reviews