When we asked Miss Soon-to-be-6 how she would like to spend her birthday her reply was that she would like to go somewhere nice for lunch. After a quick think, we decided that there would be nowhere more perfect than high tea at The C Restaurant.
C Restaurant is Perth's only revolving restaurant located on level 33 St Martins Tower on St Georges Terrace. The views are truly breath taking, giving you a bird's eye view as far as Fremantle and Rottnest Island to the West and the Perth Hills to the East. We had great fun spotting all the places we knew.
We opted for High Tea as opposed to lunch as we felt that would be easier to manage with our rather spirited 3-year-old. High Tea is served seven days a week with bookings taken between 2 pm – 4 pm Sunday to Friday and 1 pm – 2.30pm on Saturdays. You can stay at the table until 4 pm on Saturday and 5 pm on other days.
On being seated at a fabulous table right next to the window, I was relieved to look around and see other families with young children enjoying high tea. The wait staff were very friendly and attentive and brought the kids some colouring pencils so they could draw on the paper table cloth. A highchair was located near our table should we wish to make use of it.
Opting for the Classic High Tea (no alcohol) we chose from a selection of teas, and the kids opted for lemonade, although by the end they both had a newfound appreciation for tea!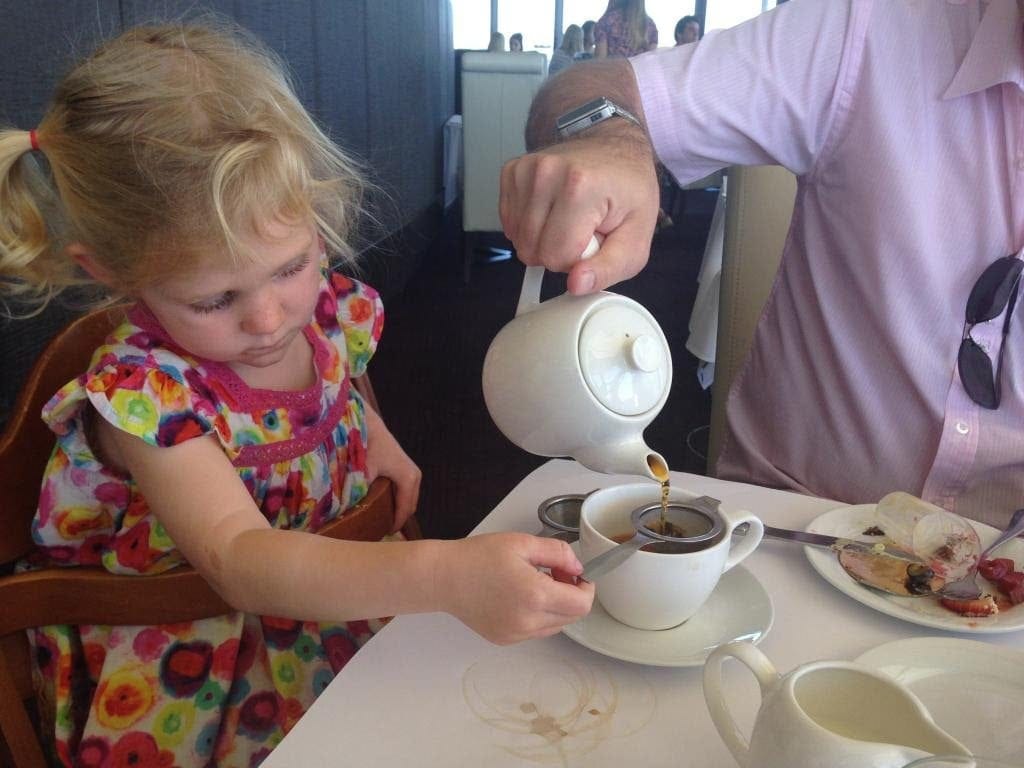 Shortly after being served our tea a tiered array of delicate finger sandwiches, freshly baked scones and Petit Fours arrived at our table.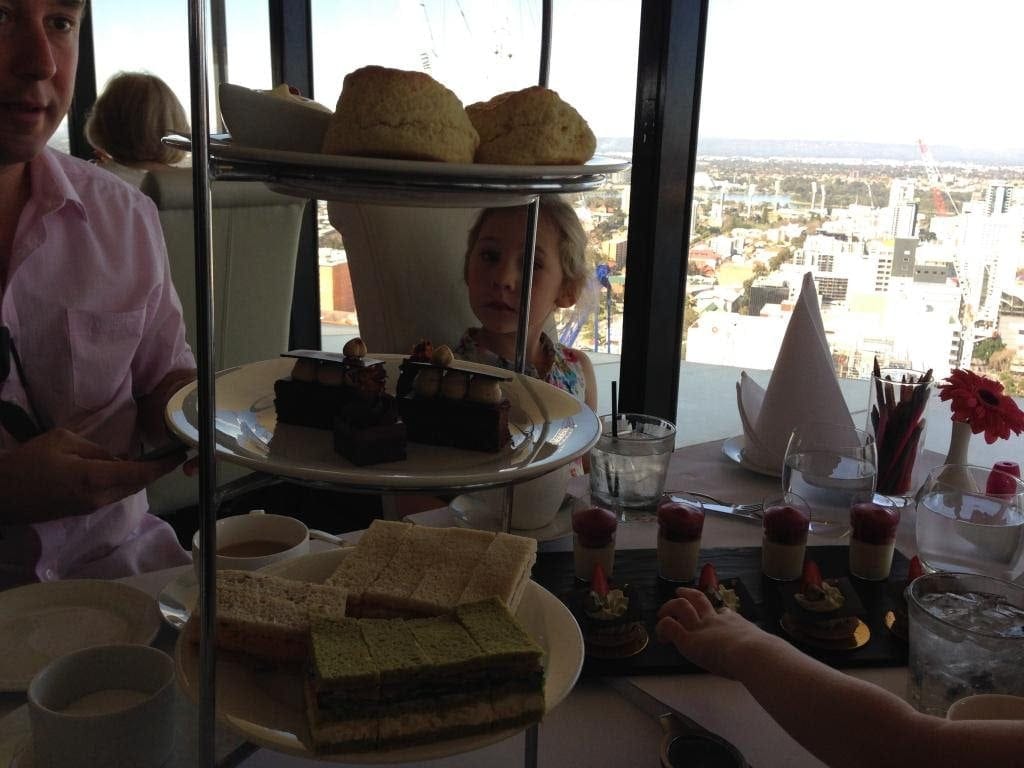 Sandwiches consisted of egg and baby spinach, salmon and cream cheese and ham and salad. They were tasty, but I would have liked to have seen a couple more savoury items served such as a pastry or tart.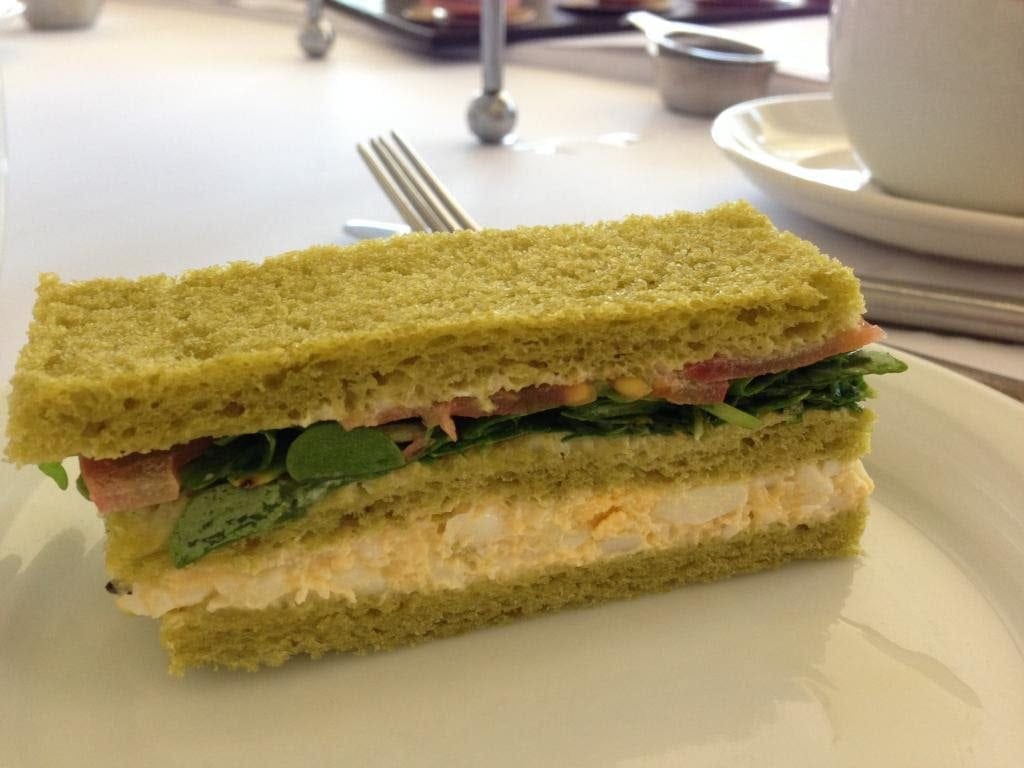 The scones were served with a lashing of cream and strawberry jam. Miss 6 enjoyed these the most and ate more than her fair share, but as it was her birthday we let her off!
The High Tea came with four kinds of Petit Fours which consisted of 2 small chocolate brownies for the kids, chocolate and hazelnut cake, blueberry macaroon and pannacotta. All of which were divine!
The Classic High Tea is not cheap, but it was worth paying for the views. We had an entertainment card which reduced the bill by 25%.
The restaurant takes 90 minutes to revolve all the way around which is exactly how long it took us to enjoy our High Tea.
High Tea bookings can only be made by phoning the restaurant directly on (08) 9220 8333. See the website for more information
www.crestaurant.com.au/high-tea/