The Swan Valley Amazing Valley Chase is a fantastic way to explore the beautiful Swan Valley all from the comfort of your car!
Designed for children aged 5 – 12 years this could be enjoyed by adventurers of all ages and a great excuse to get out of the house and exploring.
Collect your map and clue sheets from the Guildford Visitors Centre. This is the starting point and your final destination.
The whole thing takes around 3 hours and can be done anytime of day. If you want to squeeze lunch in, probably aim to get there fairly early and be sure to get back to the Visitors Centre before 4pm to collect a certificate and prize.
Follow Taylor the Tortoise's clues to each location and look for the emblem. They are quite small but this makes for more fun when children find them. Record the letters shown onto the clue sheet to de-code the hidden message.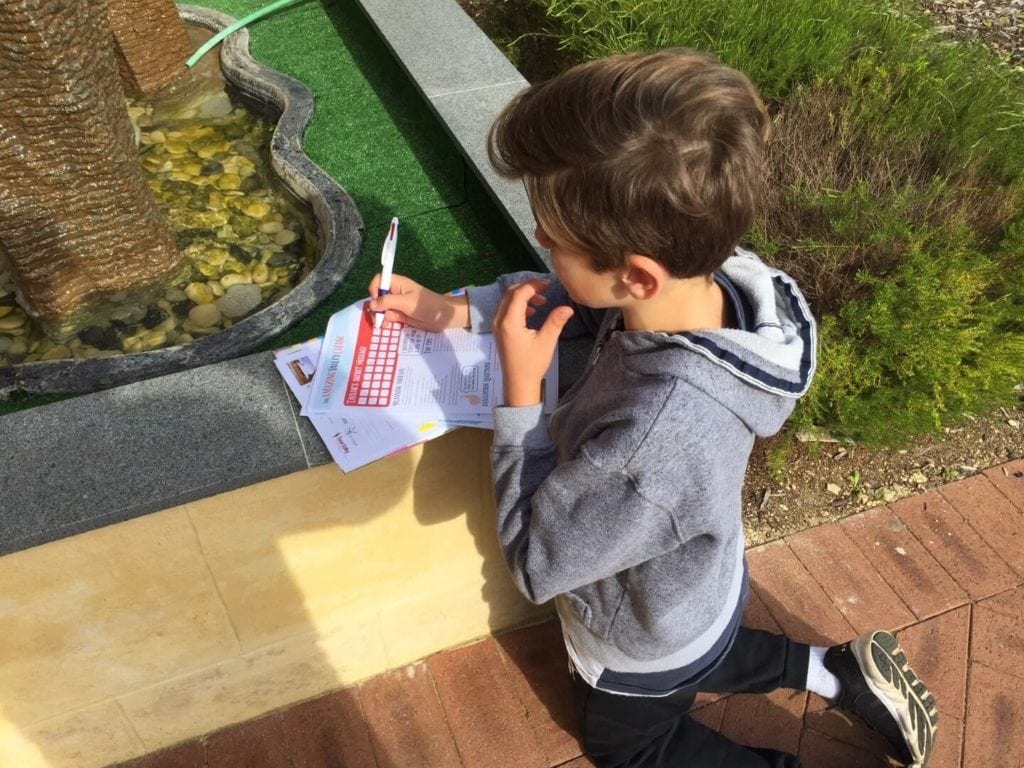 There are also fun questions to answer for each specific place – that do get checked off by the lovely ladies at the end, who are rather vigilant, so try not to miss too many!
The Amazing Valley Chase is definitely a culinary show case of what the Swan Valley has on offer.
While we did enjoy a treat to begin with you may find yourself reaching for your wallet one too many times. Fret not, you don't have to purchase all of the delectable wares as the clues are on the outside of each location. Of course if you can't resist, there are plenty of bite sized options to avoid rolling home on completion!
And of course, loads of family friendly spots to stop off for lunch.
There are some "non-foodie" attractions including some great walk ways and an intriguing insight into the history of the area. Plenty of opportunities for kids to get out and run around and for adults to stretch their legs and enjoy the stunning scenery.
If you go on the weekend, be mindful that half the state are also traipsing up and down the Swan Valley circuit enjoying the fruits (literally) that this lovely section of WA offers up, so be prepared for some crowds and loads of buses!
We were quite lucky this day with only a short wait behind a few trucks and fortunately most of the locations don't attract the wine touring crowd.
This was a great family friendly activity that can be done any time of the week, with all ages. Highly recommend!
Swan Valley Amazing Valley Chase
Where: Start Guildford Visitors Centre, Swan Vally
Times: 7 Days a week 9am – 4pm
Cost: Free!