Adventure World is a fantastic way to spend a day with the family this summer. There are plenty of attractions for all ages, even the little ones.
Top Activities for Under 5s at Adventure World
Dragon Flyer
Kids love that they control the up and down flight of the colourful dragons by pushing and pulling a lever, and they can play a tune with the press of a button!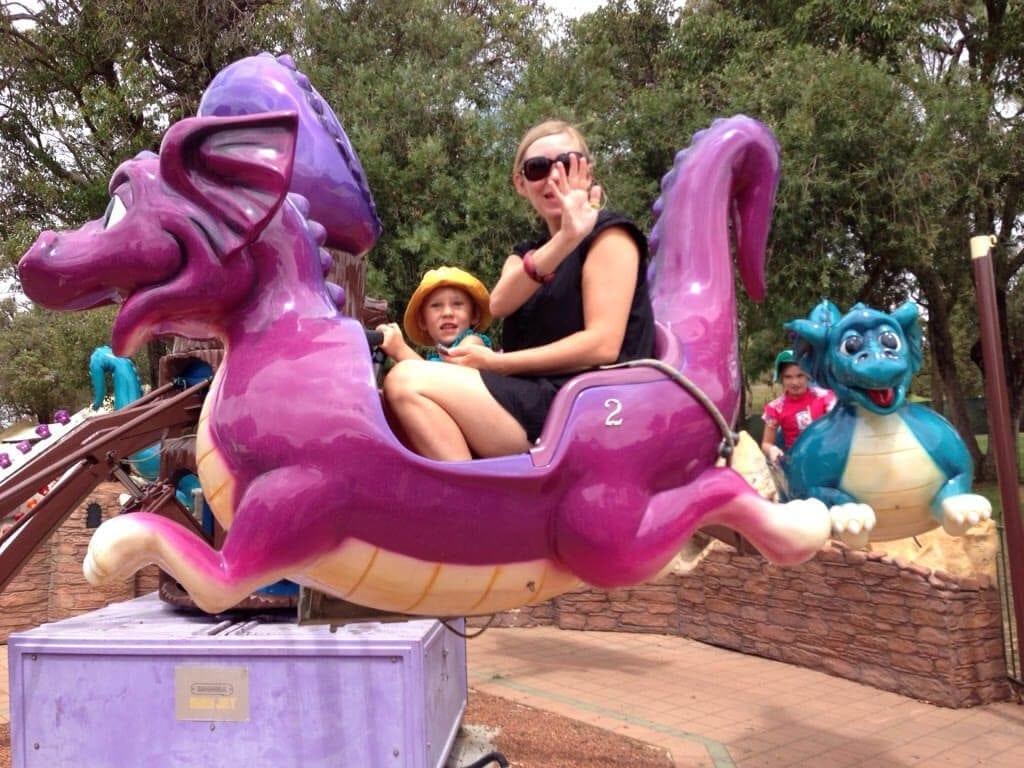 Dragon Express
Hold on tight as the Dragon Express whips around the track. This fast, bumpy roller coaster is by far the most extreme ride for the under 5 age group. You must be 105cm to ride unaccompanied.
Yarli's Safari
This ride can only be described as slow. Very slow… but the kids absolutely love it. My son will ride over and over again. The brightly coloured blue, yellow, and pink safari jeeps are just his thing.
Yarli's Barrel Spin
If you love to spin and get dizzy, this is the ride for you. Whirl round and round even faster by turning the centre wheel!
Kingdom Falls
A miniature version of the much bigger Kahuna Fall, Kingdom Falls is perfectly sized for the under 5s. The main play structure has a big bucket that fills and tips to the delight of all the kids underneath. My son loves the lagoon pools that have small water slides leading down to the next pool below.
Sky Lift
Need a rest from the crowds, the thrills and the fast-moving attractions? The Sky Lift is the perfect place to sit back, relax, and enjoy all the sights of the park from above. Children must be 90cm to ride.
The Barnacle
A smaller, tamer version of Bounty's Revenge. Your little one will giggle with delight as the Barnacle sails, spins, and swings through the air.
Rail Rider
It's the first thing at the park entrance, and many times the first attraction they want to ride! Pedal your way around the track as you view the park from 4 meters above. You must be 90cm to ride.
Little Leaper
This one will surely "get your tummy" and make you giggle. A mini version of the extreme Freefall!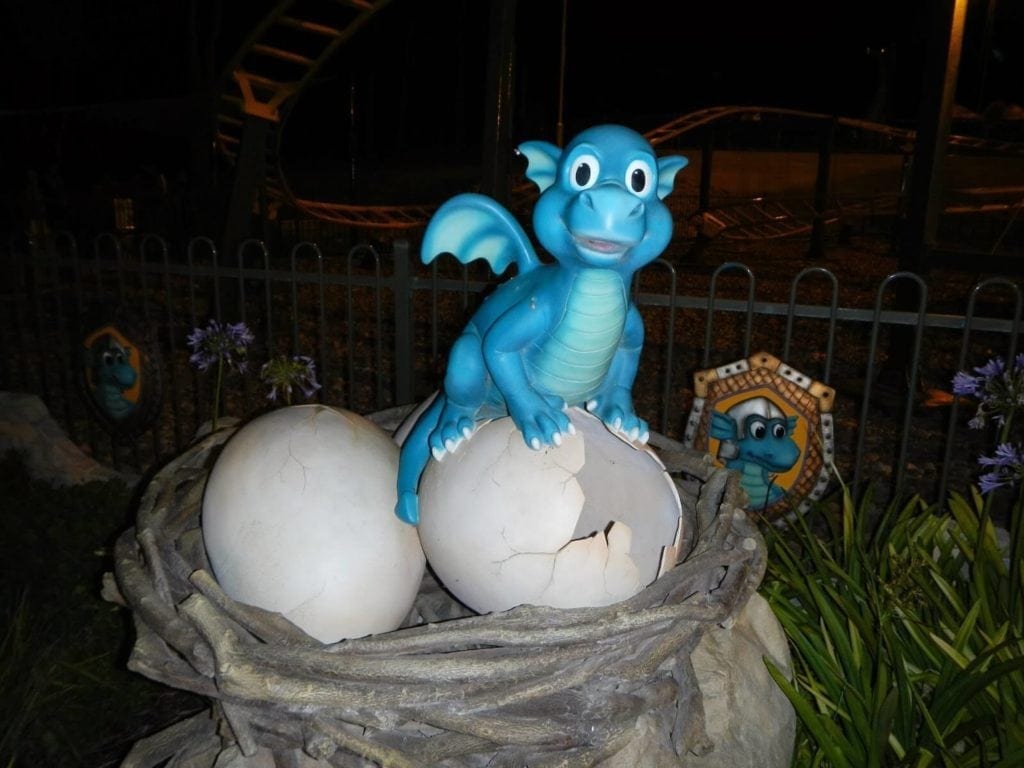 Find more places to visit with kids in Perth