When I started planning my daughter's 3rd birthday party, I thought about her favourite things. Ponies and unicorns top that list and I remembered that I had seen ponies dressed as unicorns at an event.
I contacted Ponies for any Occasion and soon had them booked in. I didn't actually have a venue planned when I booked but Ponies for Any Occasion were accommodating and happy for me to provide that information closer to the party date.
On the day of the party, I received a text message, about an hour prior to the booked time, to let me know the ponies were on their way. They arrived on time and the ponies (we had 2 as we had a large group of kids) were already beautifully dressed as unicorns and there were 3 staff members.
The ladies were very organised and quickly got the kids to line up with helmets on and had the ponies in their starting spots with steps to assist. They were super friendly and really helpful, especially as the kids were so young!
The birthday girl was made to feel very special with lots of fuss being made of her and line-jumping privileges 🙈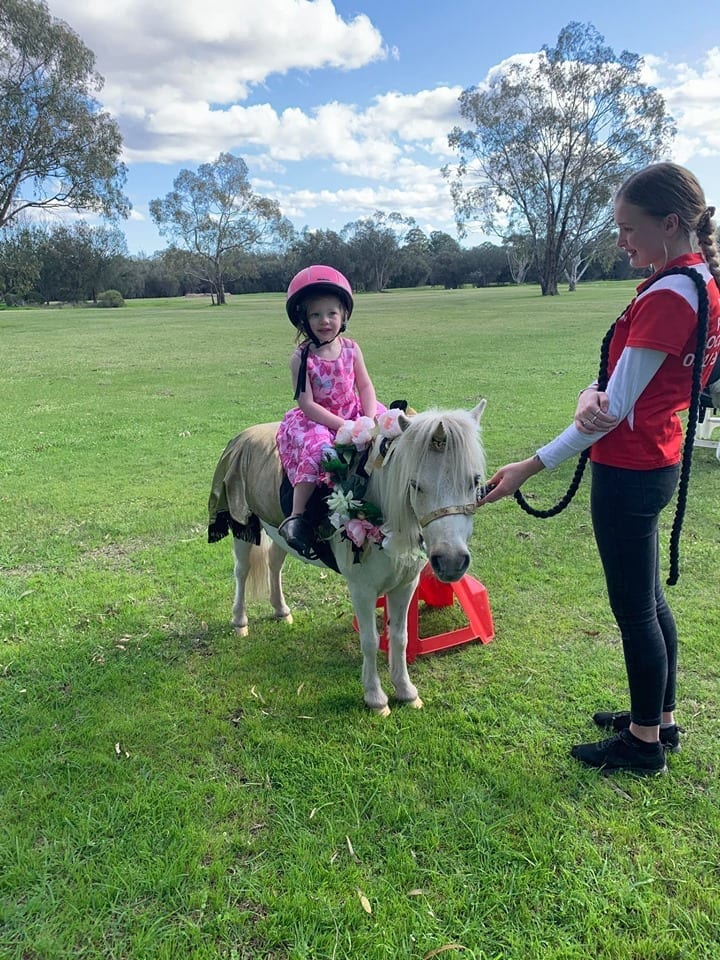 After about 40 minutes or so of rides, each kid then got to feed the ponies carrots which they all loved!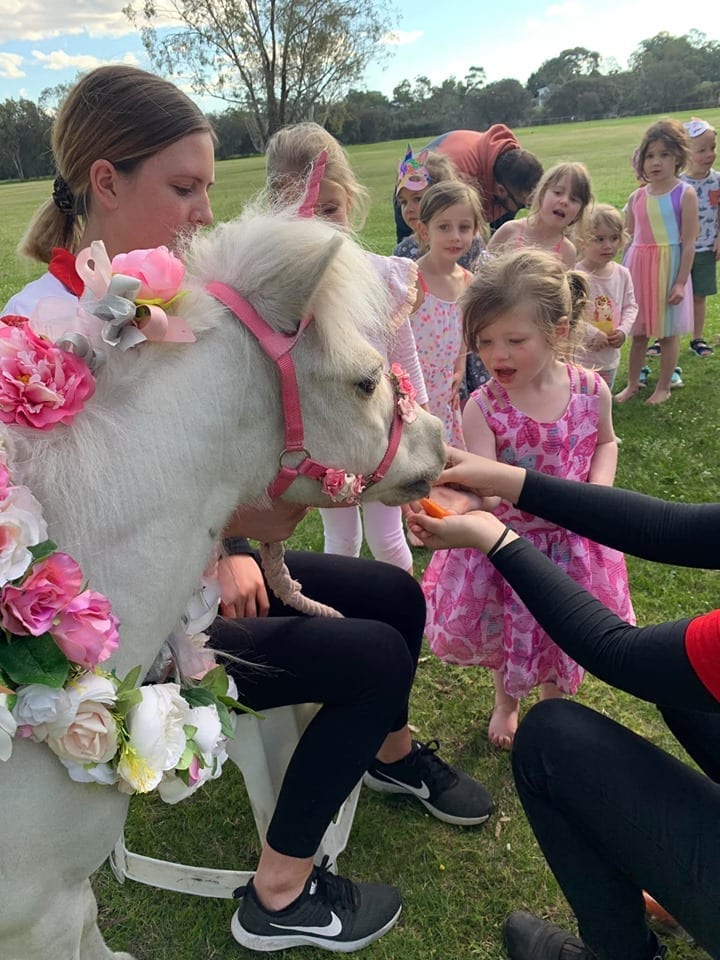 At the end of the party we gathered the kids for a group photo and the birthday girl was given a lovely gift of a unicorn book. Miss 3 had the best birthday party with all her dreams come true riding real unicorns!
Ponies for any occasion can dress up their ponies to suit so many themes and I definitely recommend them for your party.
Ponies For Any Occasion
For more information visit their Facebook Page, or contact Meg via phone 0417943505 or email ponies4ao@yahoo.com.