Hoyts Cinemas Birthday Parties
Needing to organise kids birthday parties during periods of hot or wet weather? Then why not book a Hoyts Cinemas Birthday Party? Stay cool or dry, and take the stress out of organising with the majority of your party organised for you!
Miss 8's next birthday is just around the corner. When we were offered the opportunity to celebrate her ninth birthday with Hoyts Cinemas we jumped at the chance. We weren't sure what to expect as we had never attended a movie party or organised one. However, the booking process is very easy. You select the participating Hoyts cinema that suits your family and a session time online. A variety of G and PG rated movies are regularly added online. These are available up to 6 weeks in advance. If your party package includes an ice cream cake, you can similarly submit the order form online.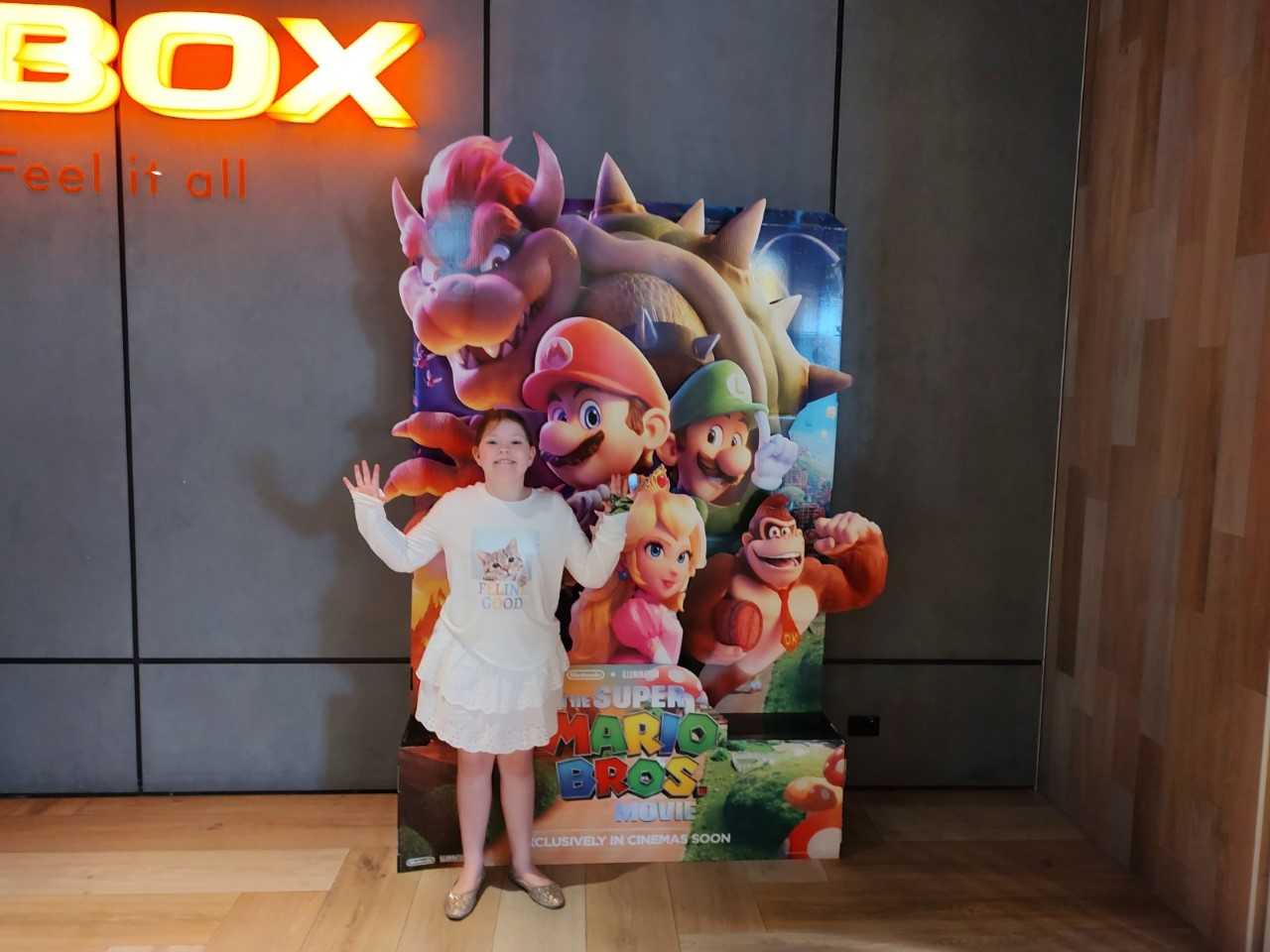 When inviting friends, the Hoyts birthday parties require a minimum of 10 guests, and this includes complimentary adult tickets for the party child's parents or guardians. Parents or siblings of party guests who wish to stay and attend the movie with their child may also buy a ticket.
For our party, we had the Party Plus package. On arrival, each child was given a cup to fill up with their soft drink of choice. Heading into the cinema, we were delighted to find a whole row of seats reserved for us. The cinema staff had placed a small box of popcorn on each seat. Of course, if your guests wish to enjoy more than popcorn, more snacks are available from the Candy Bar outside.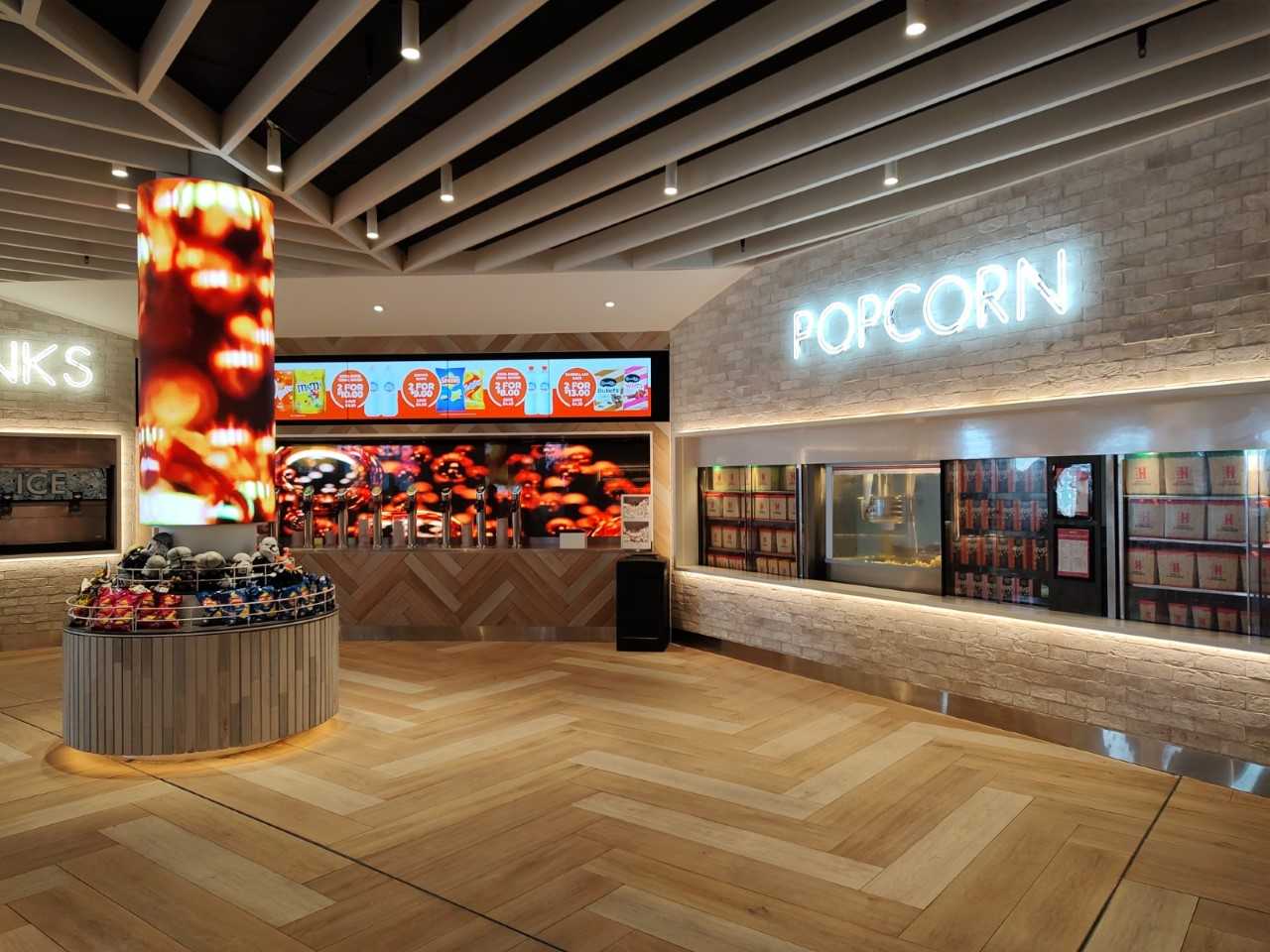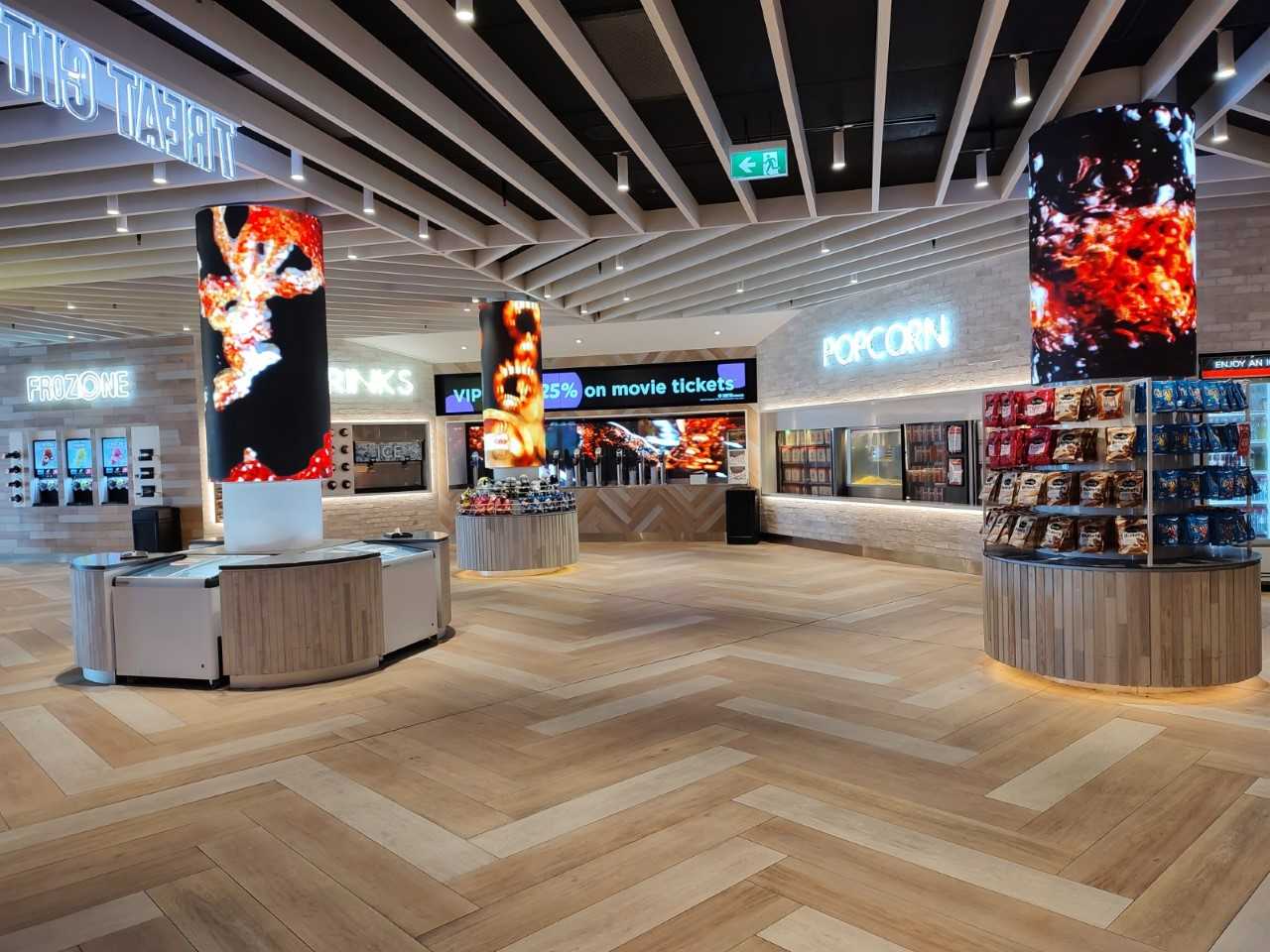 The seating at the cinema we chose was generous, with wide leather recliner seats. My husband informed me it was Lux seating and he was excited he could recline and relax. All the kids popped up their footrests and were comfy through the whole movie. In addition, there was plenty of room to store party gifts without being a bother to anyone else.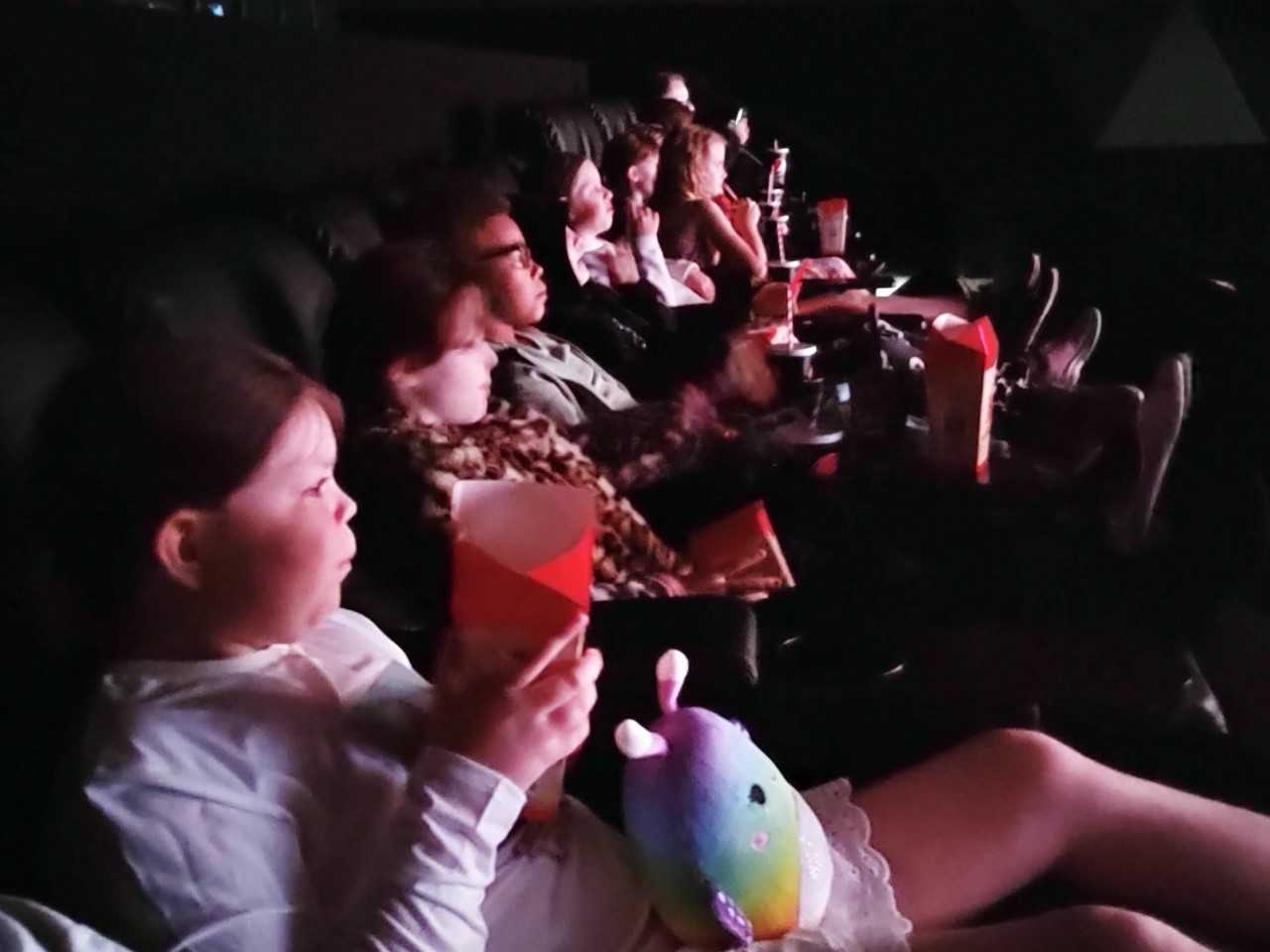 We went to a morning session, knowing this would be more suitable for Miss 8 with her ADHD. She always manages better in the morning when she's fresh. The cinema we were accommodated in was nearly empty, with just two other small groups. We felt like we had our own private cinema.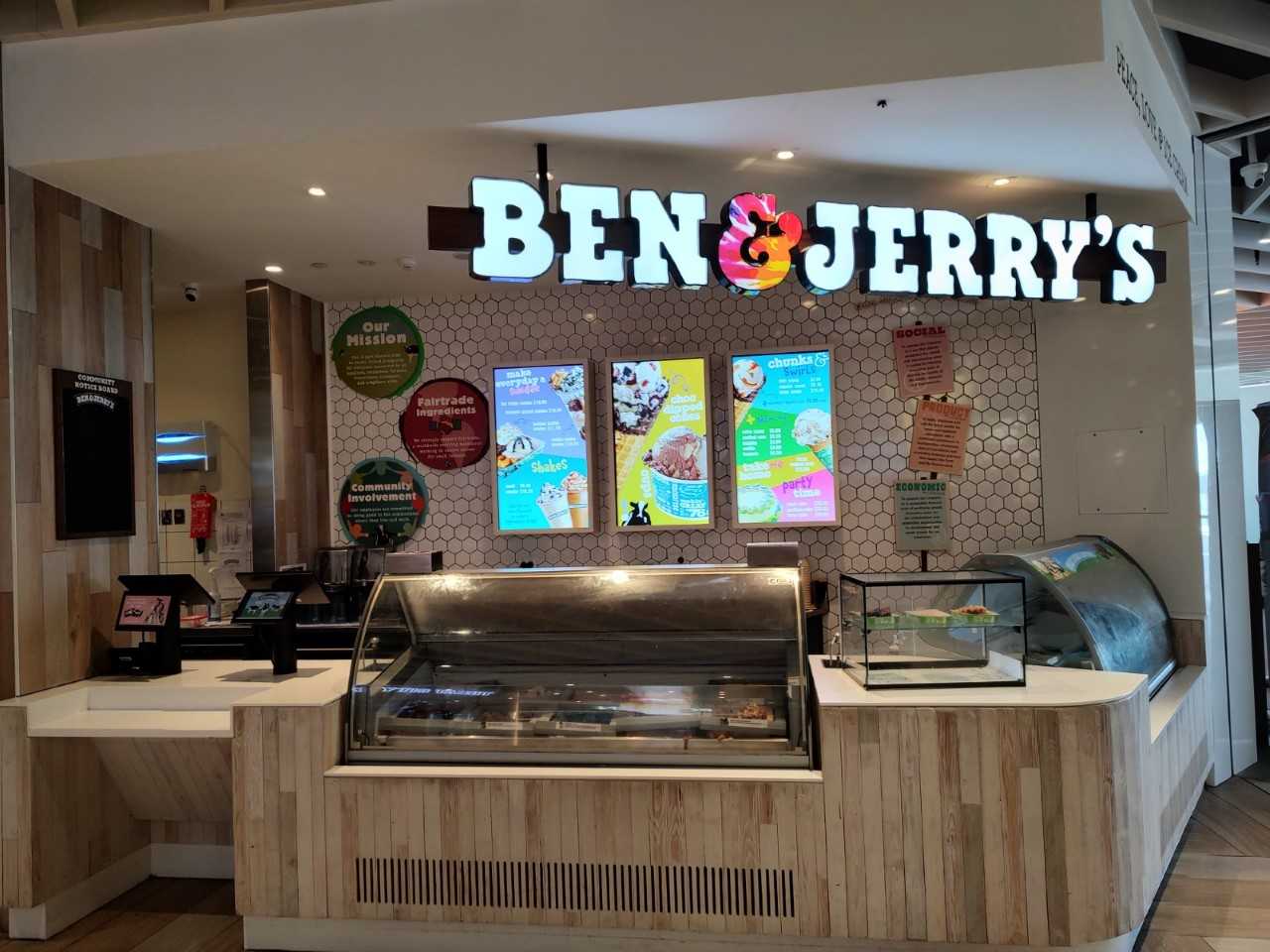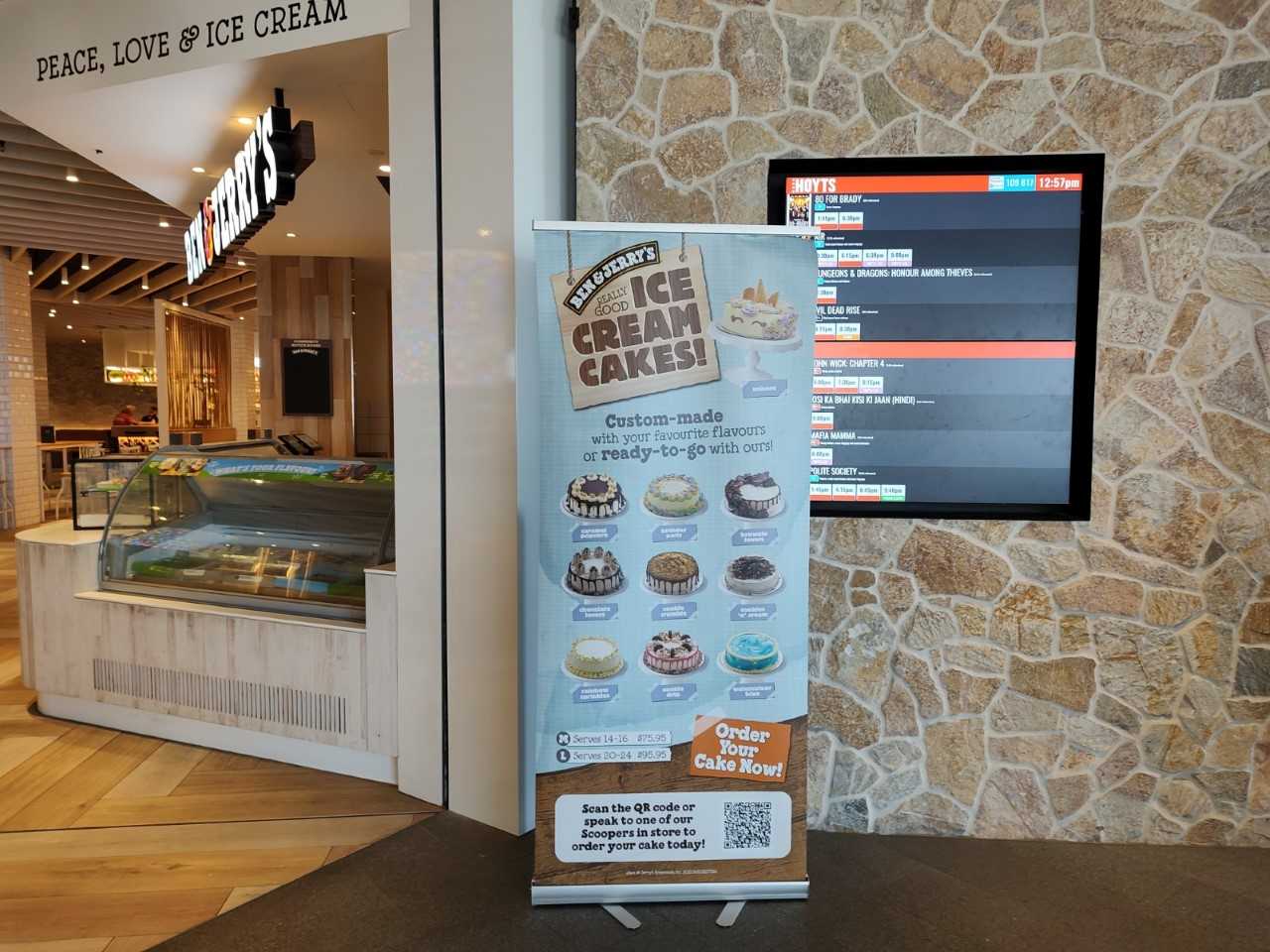 We returned to the Bar and Cafe at the end of the movie session, where the cinema staff brought out our birthday cake. Ben and Jerry's ice cream is used to create the cakes. When ordering, we picked a mix of chew cookie dough and chocolate brownie ice creams in a unicorn cake design. The cake came out neatly boxed, and my husband did an unboxing for the kids. Miss 8 was blown away! She wasn't expecting her cake to be quite so fancy. It turned out amazing!
We chose a medium-sized cake, knowing we had a smaller group, and it was more than enough to serve everyone. The majority of our group had a piece and we had leftovers at the end. The buttercream decoration was very sweet, but the delicious, creamy Ben and Jerry's ice cream underneath helped balance this out. For a couple of children who don't eat ice cream, we brought along some small fruit kebabs.
Had we been more organised, we may have checked out the menu of the Bar and Cafe and organised more food. For instance, the hot food menu includes warm favourites such as pizza, chips and nuggets, nachos and hotdogs. Sweets such as brownies and churros are also available for example. For adults who fancy a tipple, there is also a variety of beers, wines, spirits and cocktails available in the bar.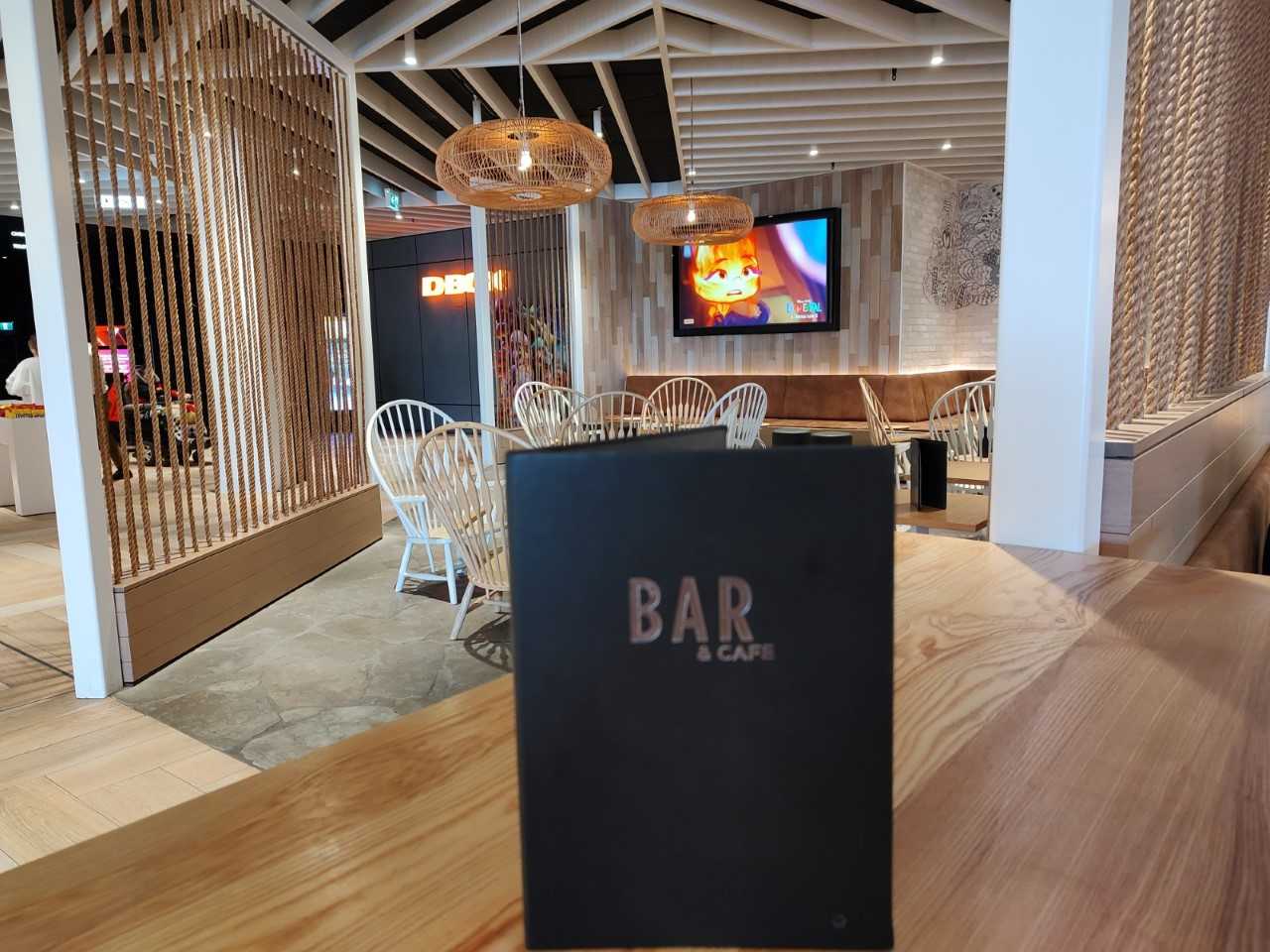 As a parent organising the party, the process was very easy. The cinema staff were very helpful during the experience. At one stage, one of the children managed to spill her drink on her chair. One of the staff was wonderful in coming and helpful to mop up so the chair wasn't a sticky mess.
When booking and sending out your invites, we'd suggest asking guests to arrive 15 to 20 minutes earlier so you have time to grab your drinks and do toilet stops. The session time is literally the time the movie will begin. So you need that extra time to get everyone in and settled before it starts.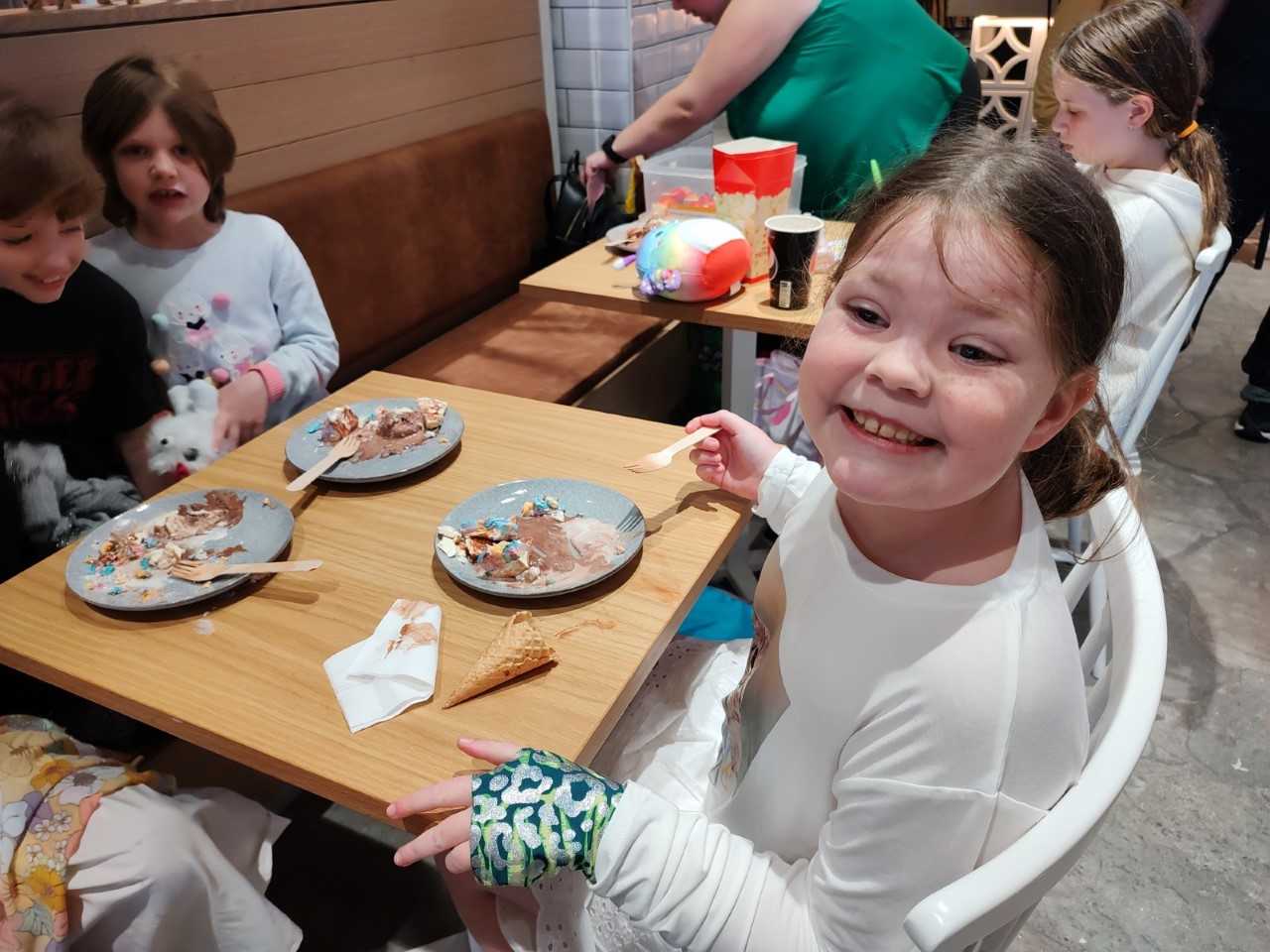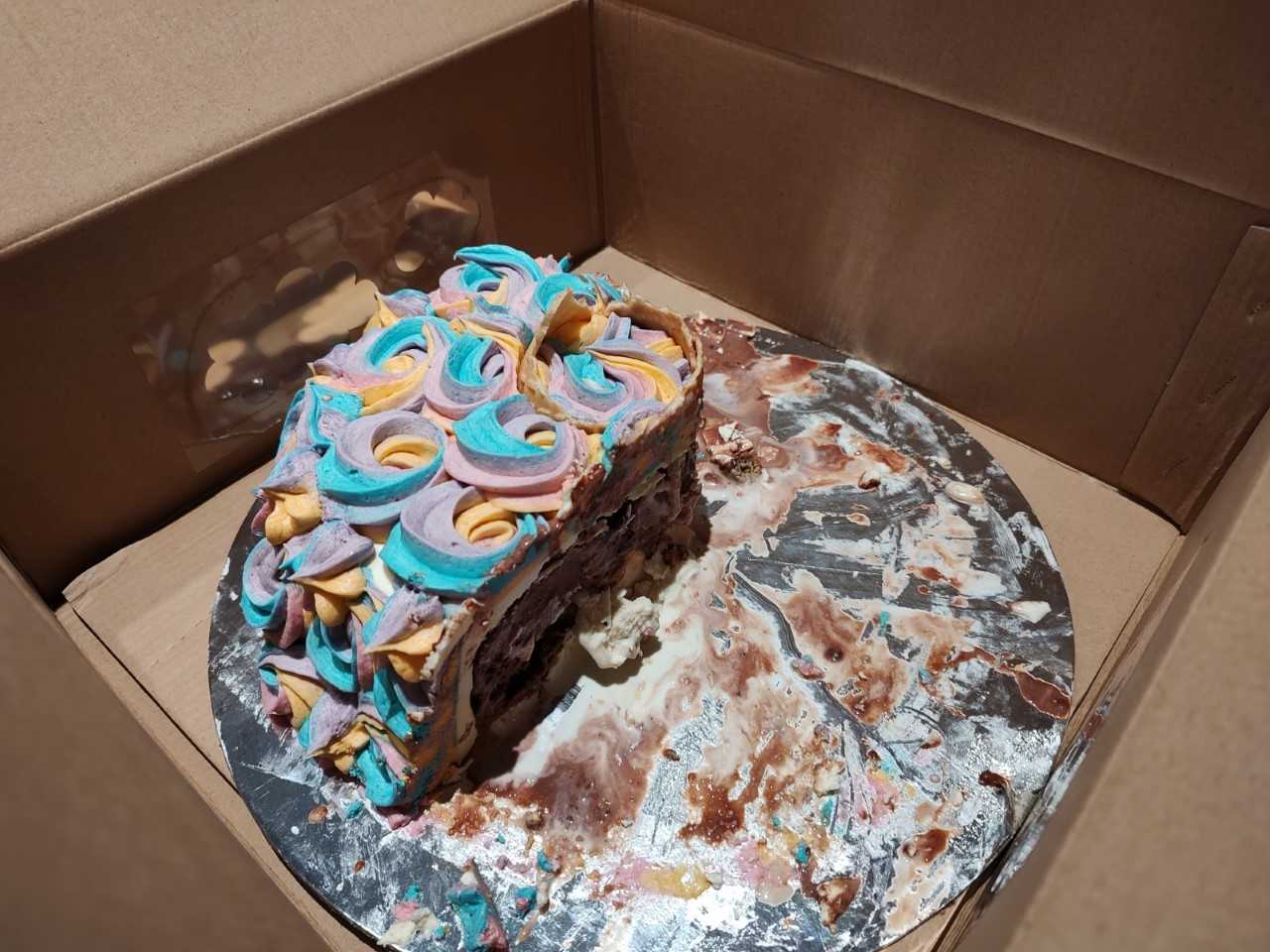 Overall, our Hoyts Cinemas birthday party was a great experience. It would especially suit tweens and teens who may not want a party at a playground or play centre anymore. At this time of year, when you cannot always predict you'll have good weather, it was a relief for me to not have to worry about the rain. Likewise, I can see parents of summer babies having the same concern about extreme heat. The kids all loved the movie, and enjoyed the popcorn and drinks and the cake. Depending on the location you choose, you could then carry on for more fun at a game arcade. For example at Hoyts Karrinyup, we had Archie Brothers Cirque Electriq next door. We would highly recommend a Hoyts Cinema party for your family's next birthday.
Hoyts Cinemas Birthday Parties
Parties are available at selected Hoyts Cinemas. Please see the Hoyts website for participating location and session details.
Party packages start at just $24.95 per guest, which includes two complimentary adult tickets for each party. You will require a minimum of 10 guests for your group booking.