If you are looking for a fun interactive party where the adults have as much fun as the kids, then check out the birthday parties on offer at Scitech!
Scitech offers a range of activities and entertainment options that are perfect for birthday parties. These activities are designed to engage children and encourage them to learn more about science and technology in a fun and interactive way.
With hands-on activities, a private party room, and a special science show, Scitech offers a unique and engaging birthday experience for children aged 4 to 12 years old.
Birthday parties at Scitech include an entertaining party host, who will guide children through the different activities and ensure that everyone has a great time.
Scitech birthday parties are great value at $28 per child, and for Scitech Child Members, there is a 10% discount available.
The party runs for 1.5 hours and includes an all-day ticket to Scitech for exploring before and/or after the party, free entry for one adult per invited child, a 30-minute Science Theatre or Puppet show, 10 minute private science demonstration and 40-minute use of a private room for self-catered party snacks and cake. The birthday child also receives a $10 Discovery Shop gift voucher and personalised certificate.
Birthday parties are held on Saturdays and Sundays, with three 90-minute slots available for booking: 9:50am, 11:50am or 2:20pm. It is advisable to request your guests to arrive 30 minutes before the allocated party time, so that they can spend some time together exploring Scitech before the party fun begins and to accommodate any latecomers.
Scitech provides a private room for self-catered party snacks and cake, so you can bring your own food and drinks if you wish and Scitech will provide plates, cups, napkins, and cutlery for the party.
To make your party even easier, you have the option to include an ice-cream cake or take-home science kits for your guests as a party favour for an additional fee.
One of the most popular activities at Scitech is the science shows and demonstrations. These shows are designed to be both educational and entertaining, and they cover a wide range of topics related to science and technology. As part of the birthday package you can opt to see the Science Theatre show or the Puppet Theatre show. These shows are led by experienced presenters who are skilled at engaging children and making learning fun.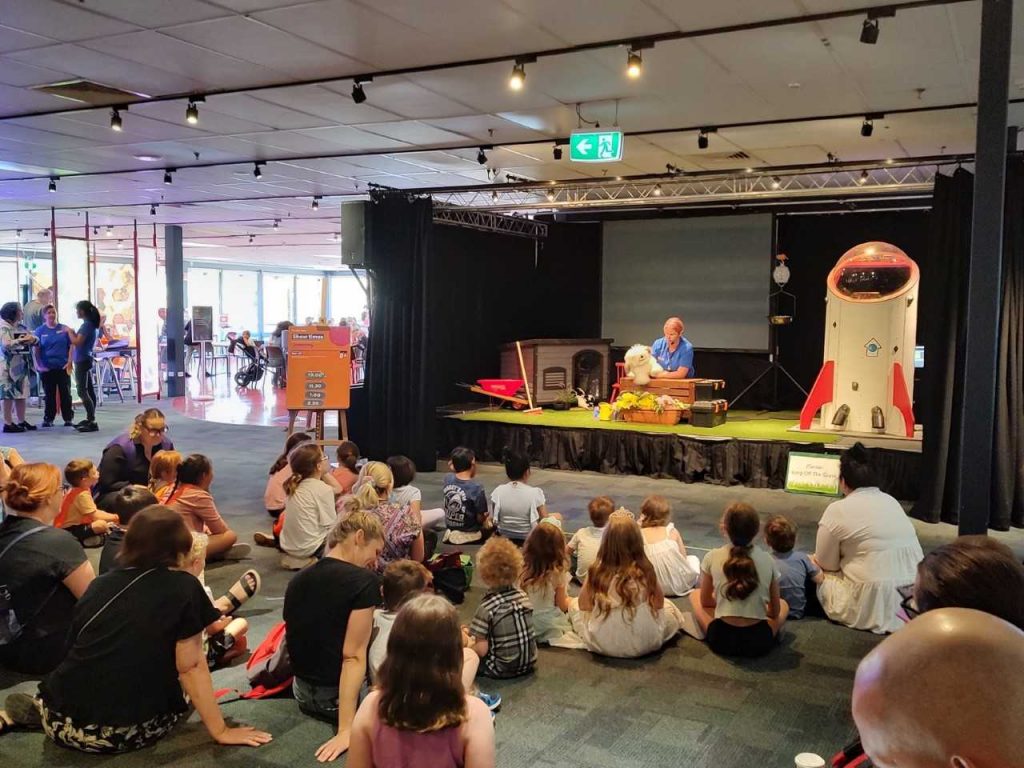 In conclusion, Scitech offers an exceptional and unforgettable birthday party experience for children of all ages. With a diverse range of interactive exhibits, engaging party hosts, and the option to include add-ons such as ice-cream cake or take-home science kits, Scitech is the perfect destination for your child's next birthday party.
Scitech's birthday parties are a fantastic way to combine fun and education, creating lasting memories for both children and parents alike.
How to Book
Booking a birthday party at Scitech is a straightforward process. Interested parents or guardians can visit the Scitech website and fill out the online booking form. Alternatively, they can call the Scitech bookings team at (08) 9215 0740 during business hours to make a booking over the phone. It is important to note that Scitech requires a minimum of 15 children for a party and a maximum of 25 children (including the birthday child) permitted due to health and safety requirements. Therefore, it is recommended to book in advance to secure the desired date and time.
For more information about holding your child's next birthday at Scitech, visit www.scitech.org.au