Toot toot! All aboard the Pemberton Tramway Company! A unique way to see the glorious Southern Forests, while staying in the region, is to take a tram ride through the towering Karri, Marri and Jarrah trees. Buy your fare at the old Pemberton Railway Station – there are two trips daily (Monday to Saturday, except Public Holidays).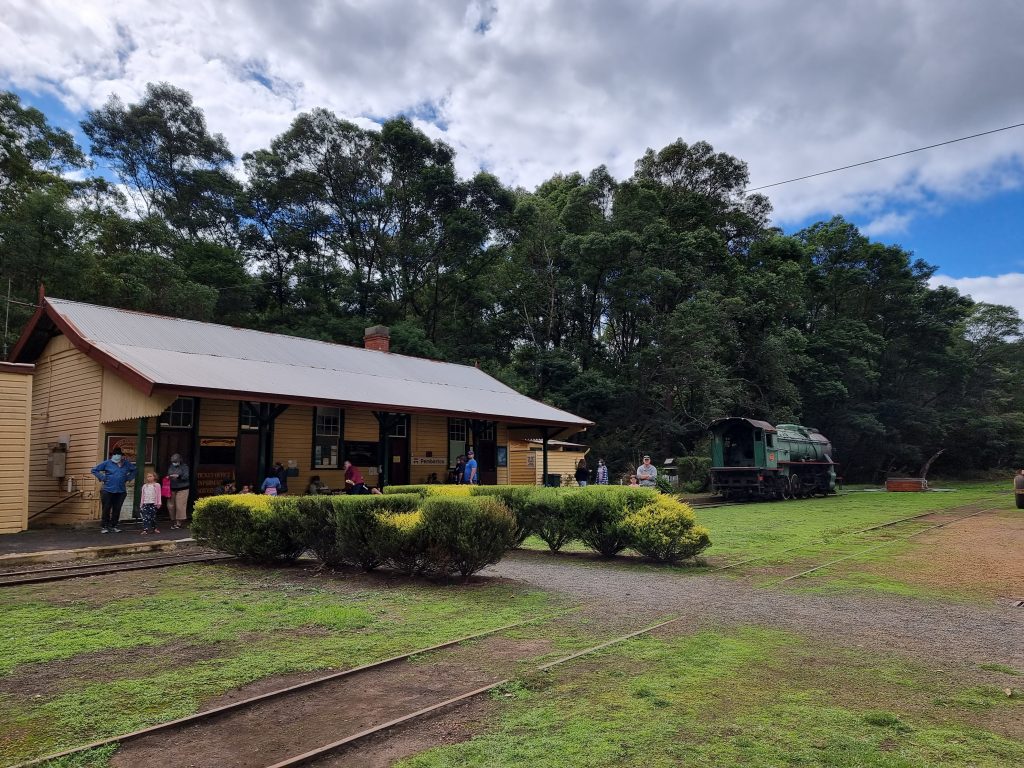 You can imagine 100 years ago; the station was a hive of activity. An Ex-WA Government Railways steam locomotive sits proudly by the platform.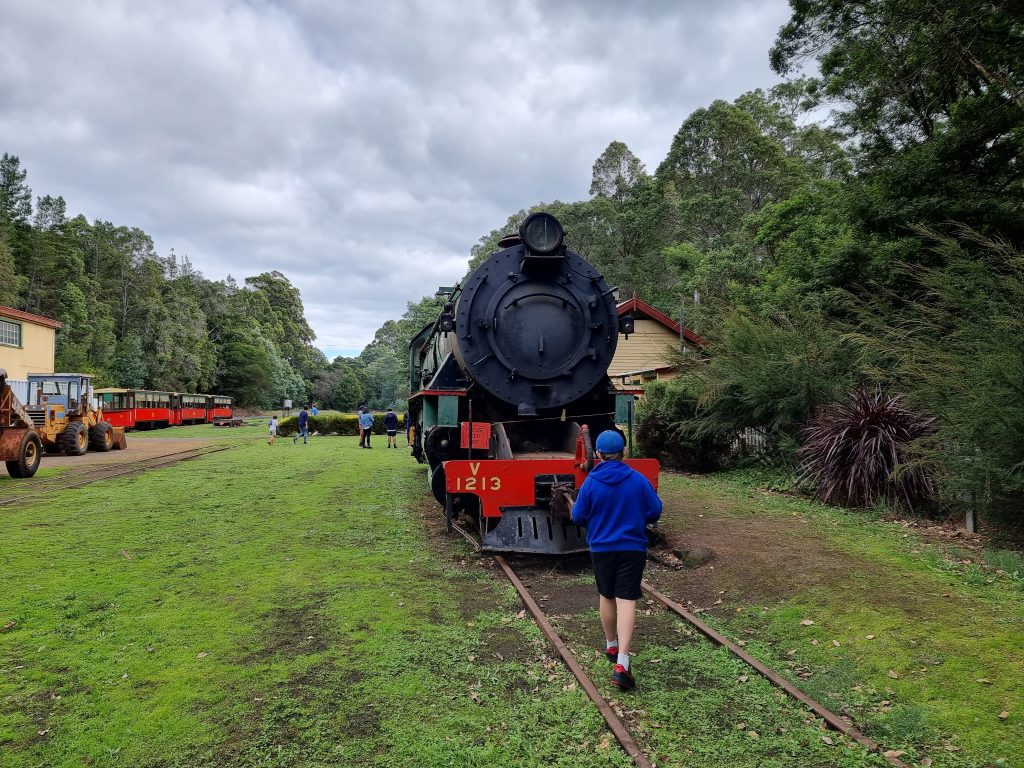 Tickets are purchased at the Railway Station. In peak times like school holidays, you may like to book in advance. There are toilets at the station, as well as souvenirs, ice creams and drinks.
Kids young and old were very excited for the tram ride to start – even my 12 year old. This 75-minute journey first takes you past the timber cottages of Pemberton and the Saw Mill, and then through the lush Karri forest.
The Pemberton Tramway Company runs diesel trams on the ex-government railway. It's a pretty ride, along this historic rail line that goes deep into the karri forest, over wooden trestle bridges that cross the Warren River and babbling streams, to the beautiful Cascades.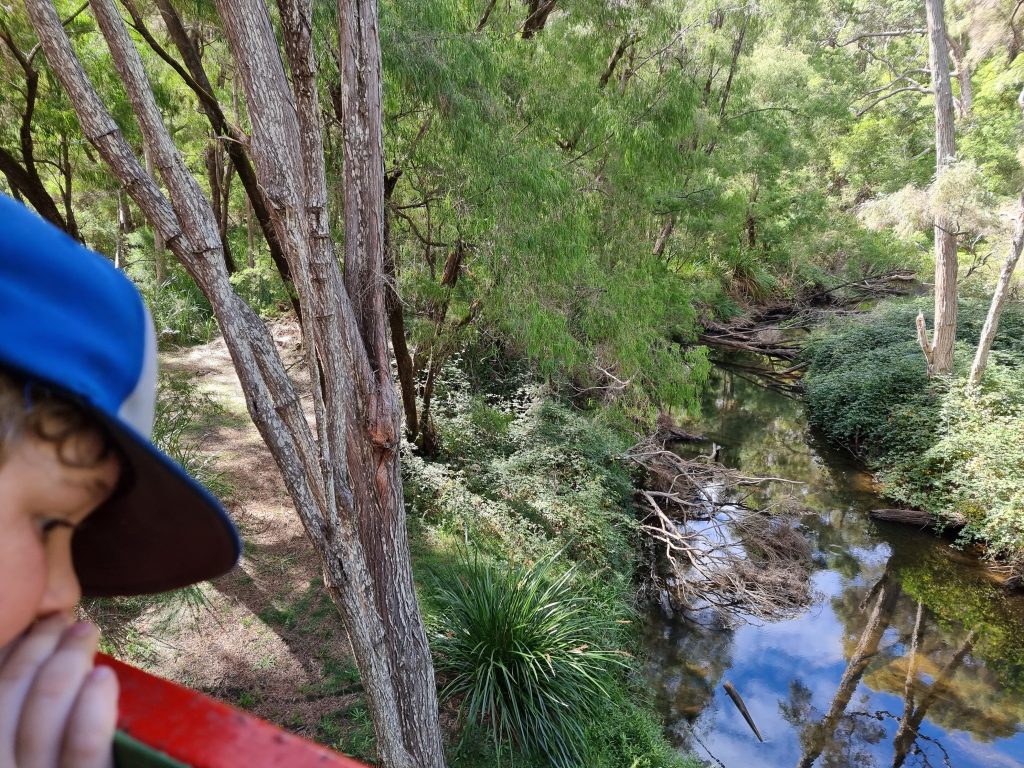 The driver (who was friendly and humorous) gives a commentary through the journey, with fascinating facts on the forest, the Tramway and the history of the area. Pemberton is an old timber town and in the "olden days" rail was how the timber was moved around.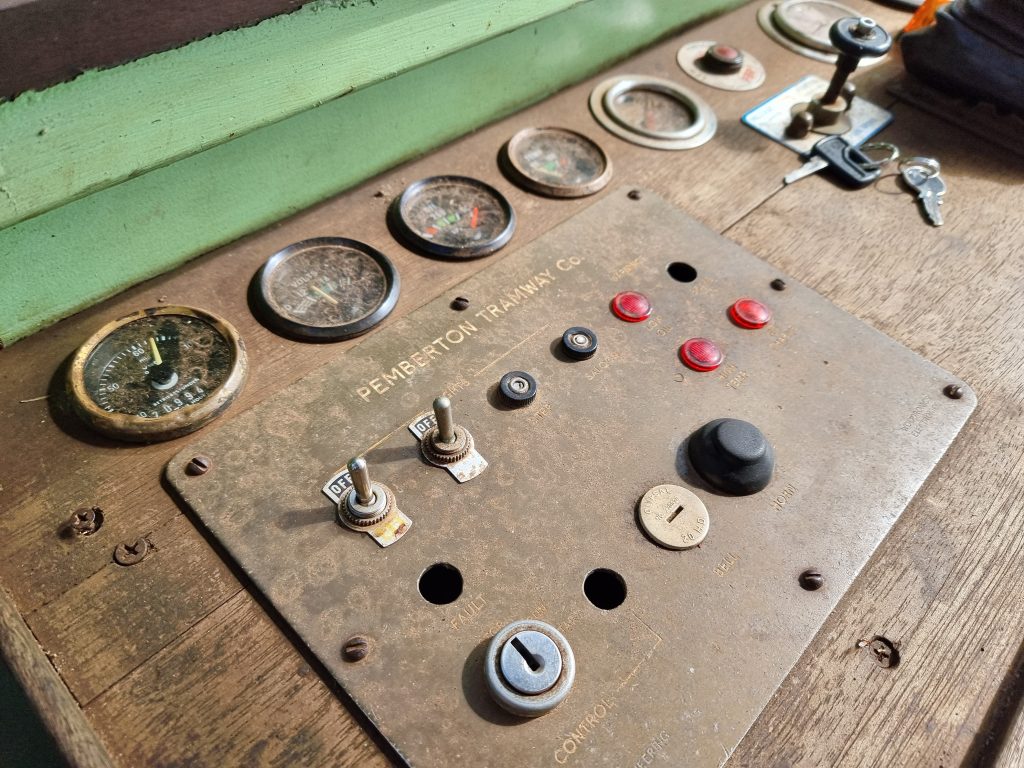 I'm told springtime is the best time of year to take a tram ride. This is when the forest is especially green from the winter rains and teeming with colourful wildflowers.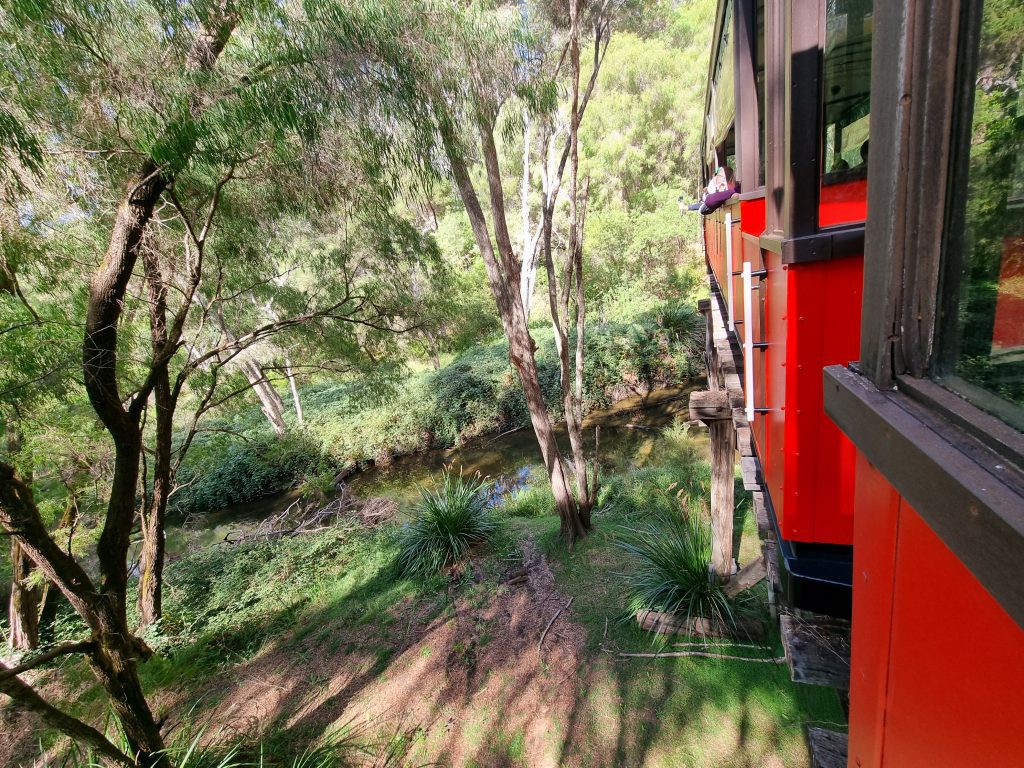 The tram stops at the Cascades for about 20 minutes, where you're free to get off and take a short 1 minute walk down a bush track to the Lefroy Brook.
It's a lovely spot for a photo or five!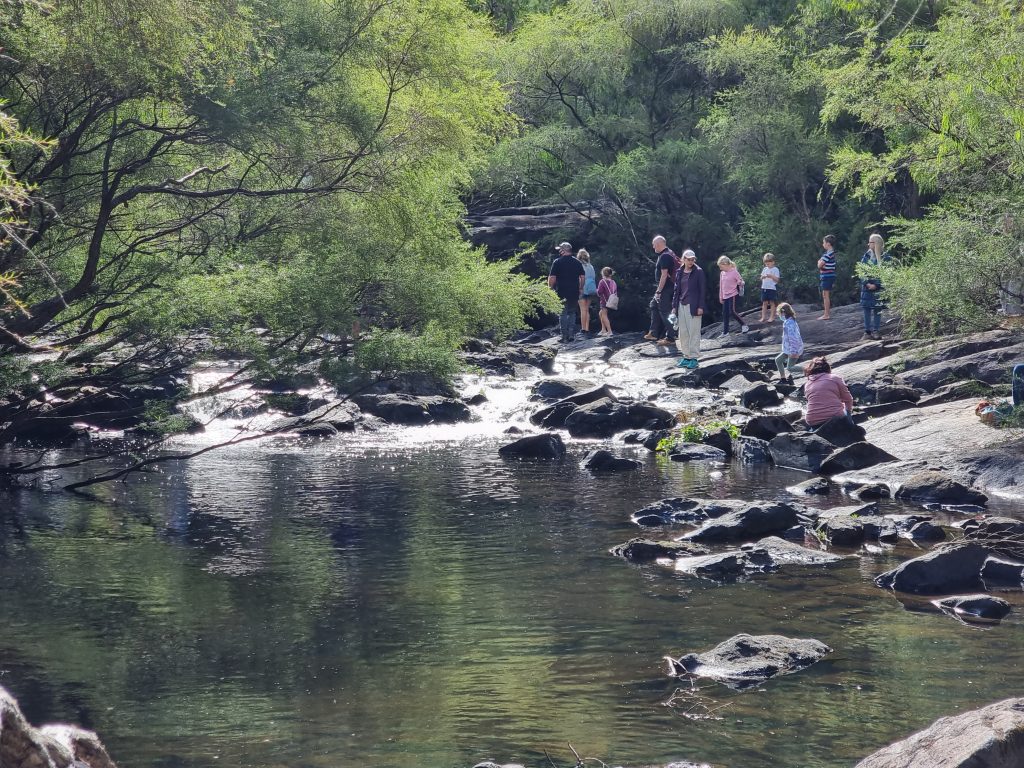 Depending on the time of year you visit, the rocky Cascades can be a gentle trickle, or a raging torrent. Be sure to keep little ones close by.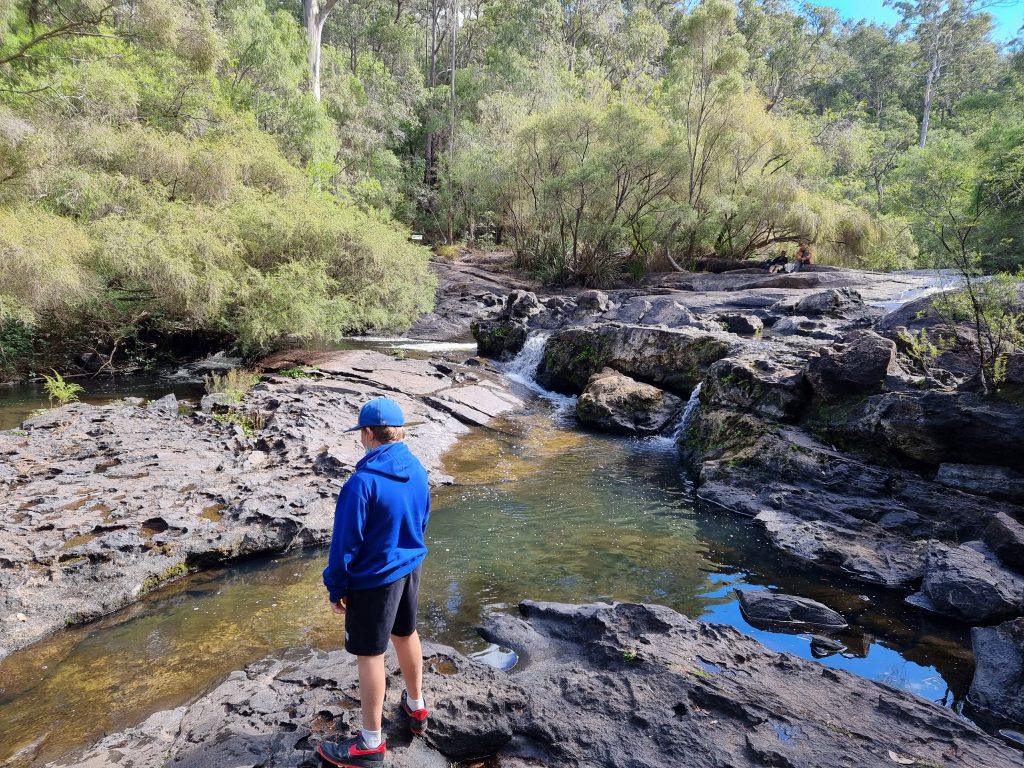 Soon, it's time to hop back onto the tram and return to Pemberton Station.
The journey seems much faster on the way back. We really enjoyed our tram trip on the Pemberton Tramway Company, it's a must do when in Pemberton.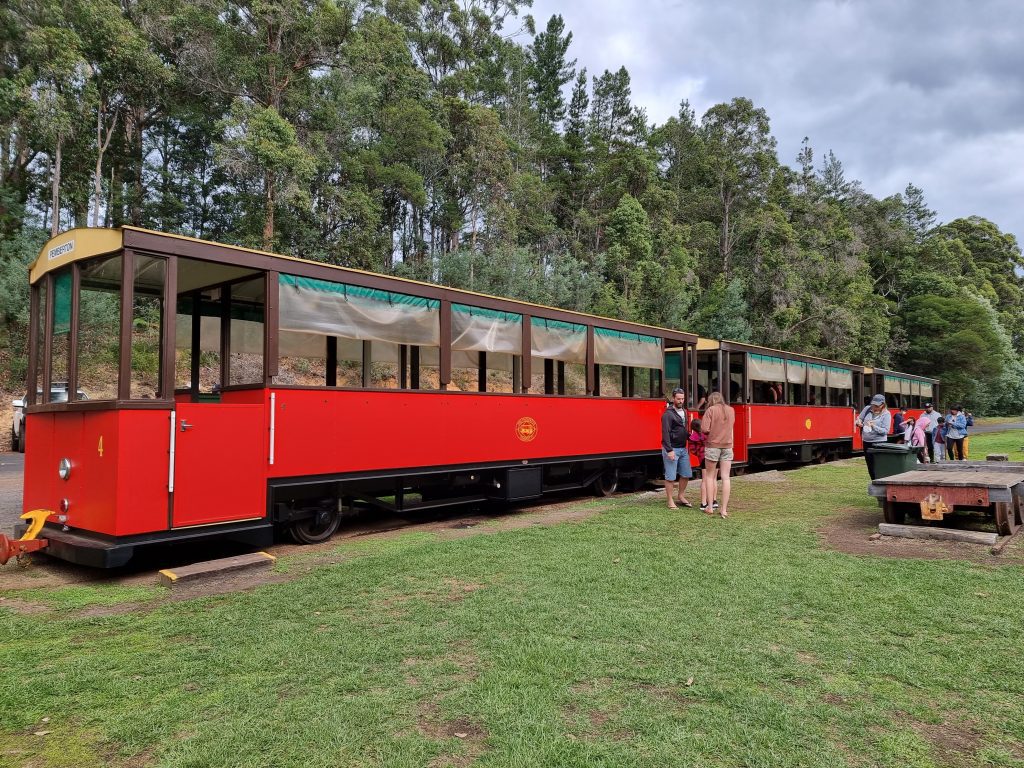 Pemberton Tramway Company – Info
Find the Pemberton Tramway Company at Pemberton Railway Station on Railway Crescent, Pemberton.
Get more info on their Facebook Page.
Discover more things to do in Pemberton and the Southern Forest region here.