Myer Santaland, Perth CBD
Open from Saturday 18th November 2023
Myer Santaland is on again at the Perth City department store. It is advised that you book your session online in advance although walk-ins may be accommodated.
As you arrive you will be greeted by some cheeky elves who will take you aboard the Santaland Express.
While the train does not move, at times it definitely feels like it does! The screens on the magical train will help 'transport' you the snowy mountains to find Santa. Along the way, watch out for Rudolph and his reindeer pals pulling along Santa's sleigh and the elves working hard in the toy factory… you might even spot some cheeky elves throwing snowballs at you. The 'train ride' takes about 2 mins.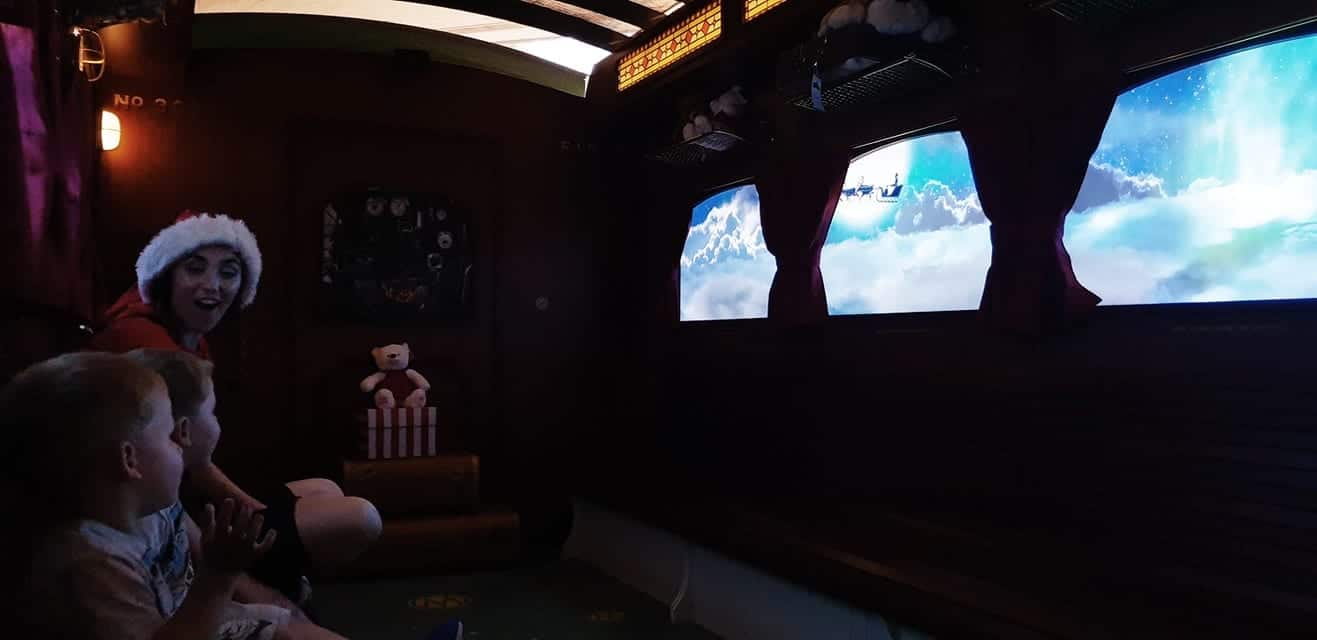 Once you've reached the North Pole, another of Santa's elves will take you to visit Santa, but before you get to see Santa you'll need to practice your smile in front of a green screen – these photos are used to make some magical Christmas photos and are available for purchase after your visit with Santa.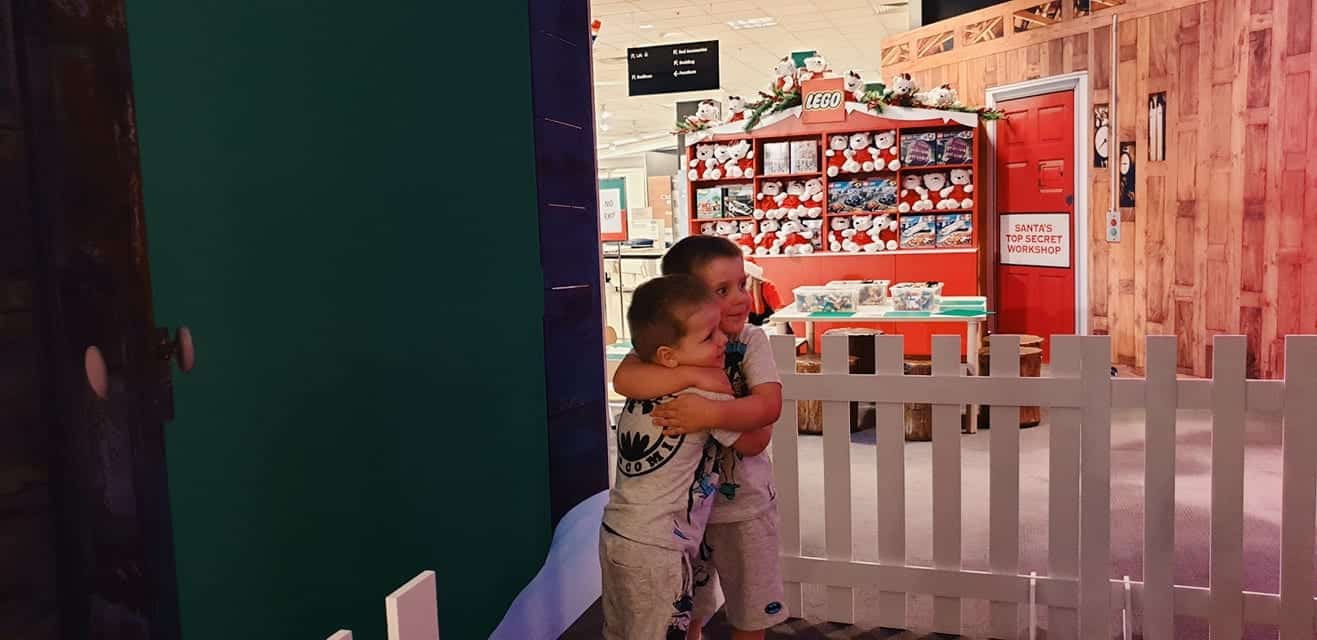 Once your smile is perfect you will be ready to see Santa, an elf will take you to Santa to knock on his door. Kids have an opportunity to chat with Santa and let him know what they want for Christmas, as well as taking photos. Before leaving, Santa will gift the kids a colouring in activity book.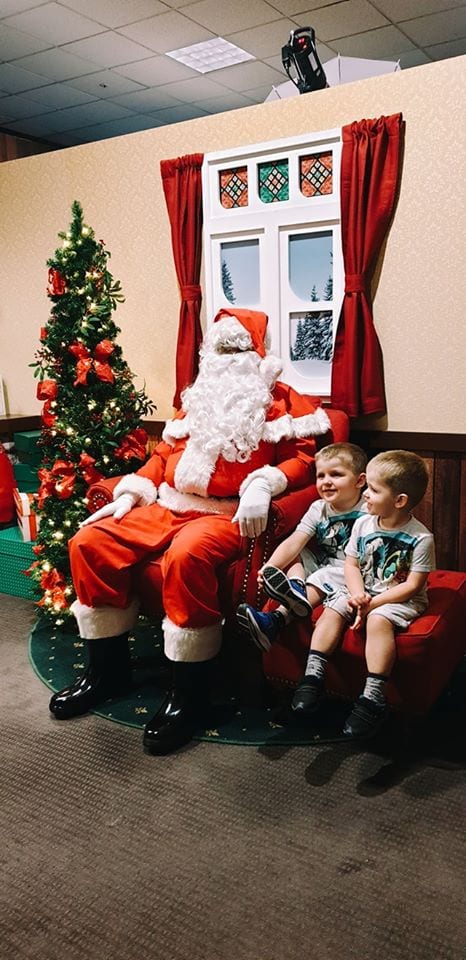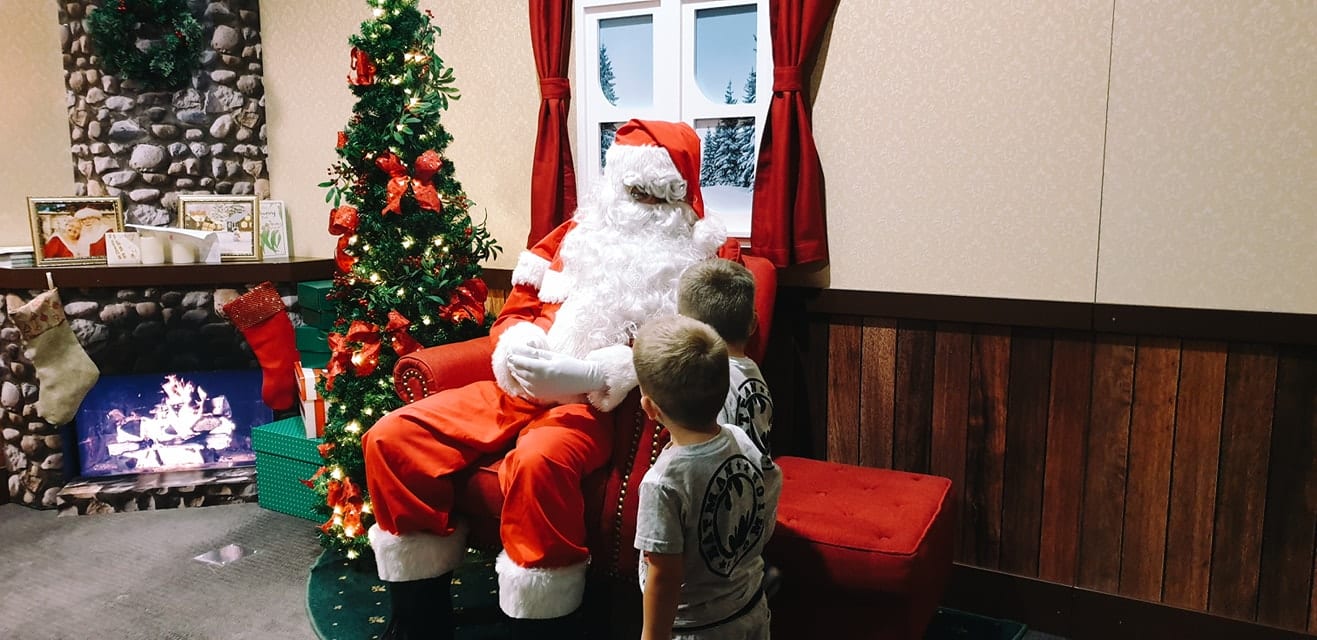 Once you've seen Santa, there is an activity area with festive activities, which includes building lego.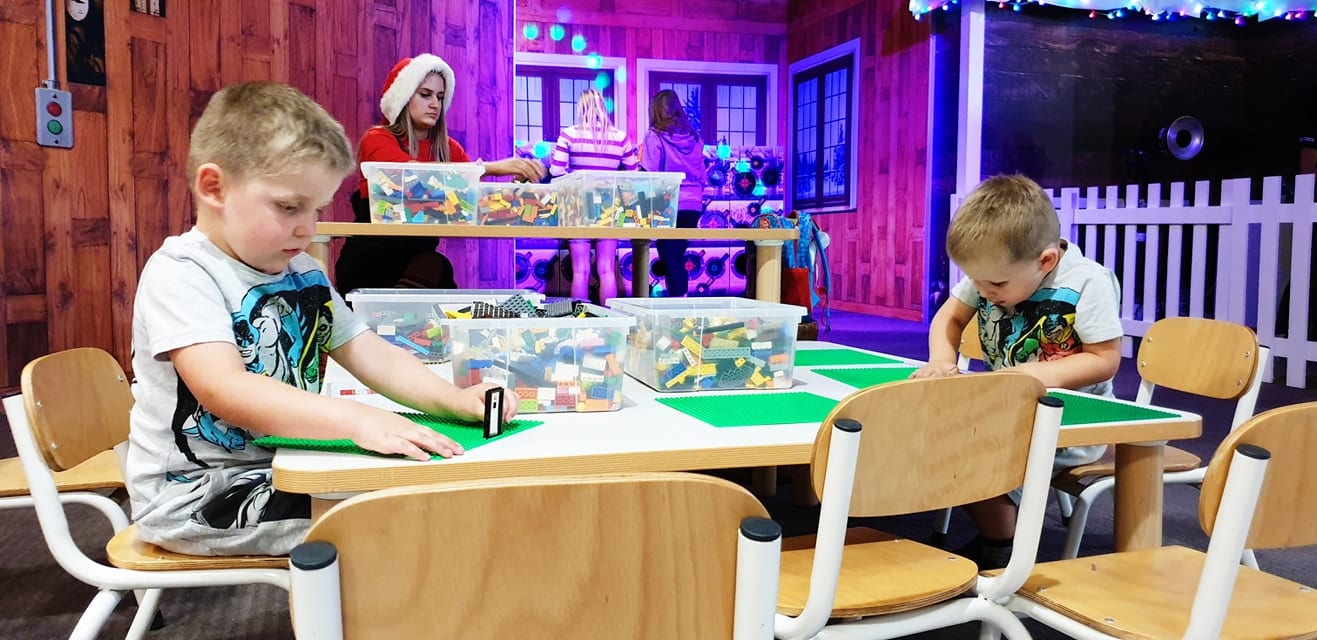 Writing a letter to Santa, make sure you put your address on your letter because Santa will reply!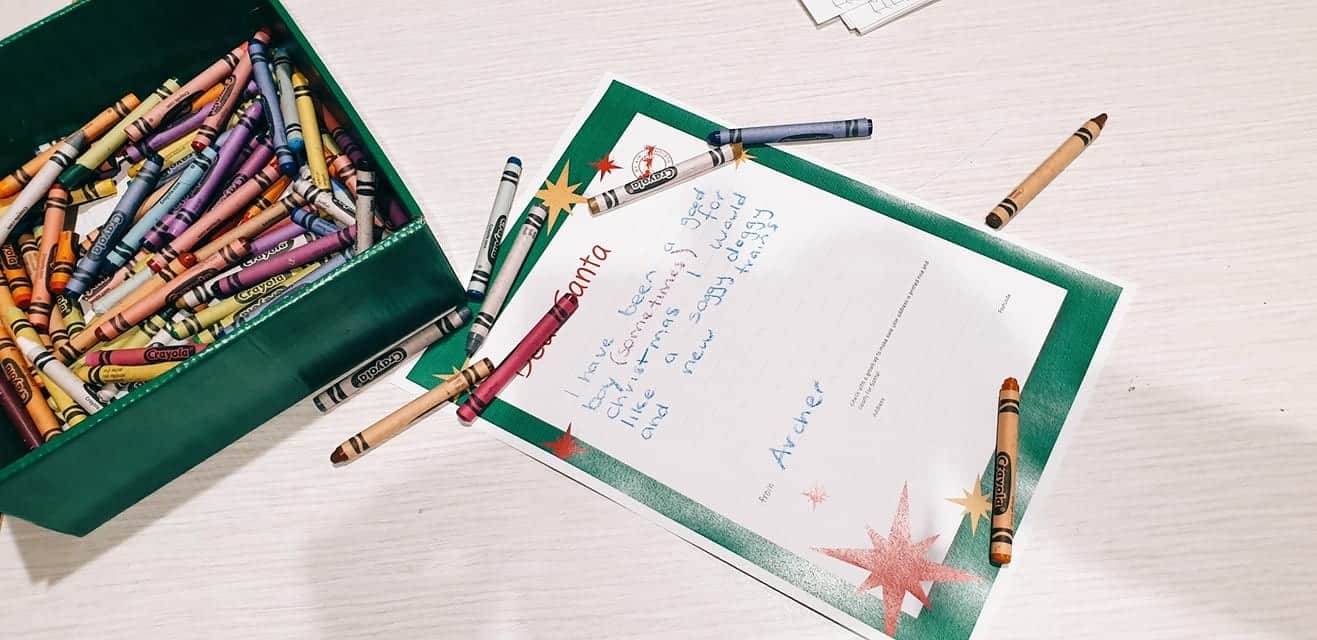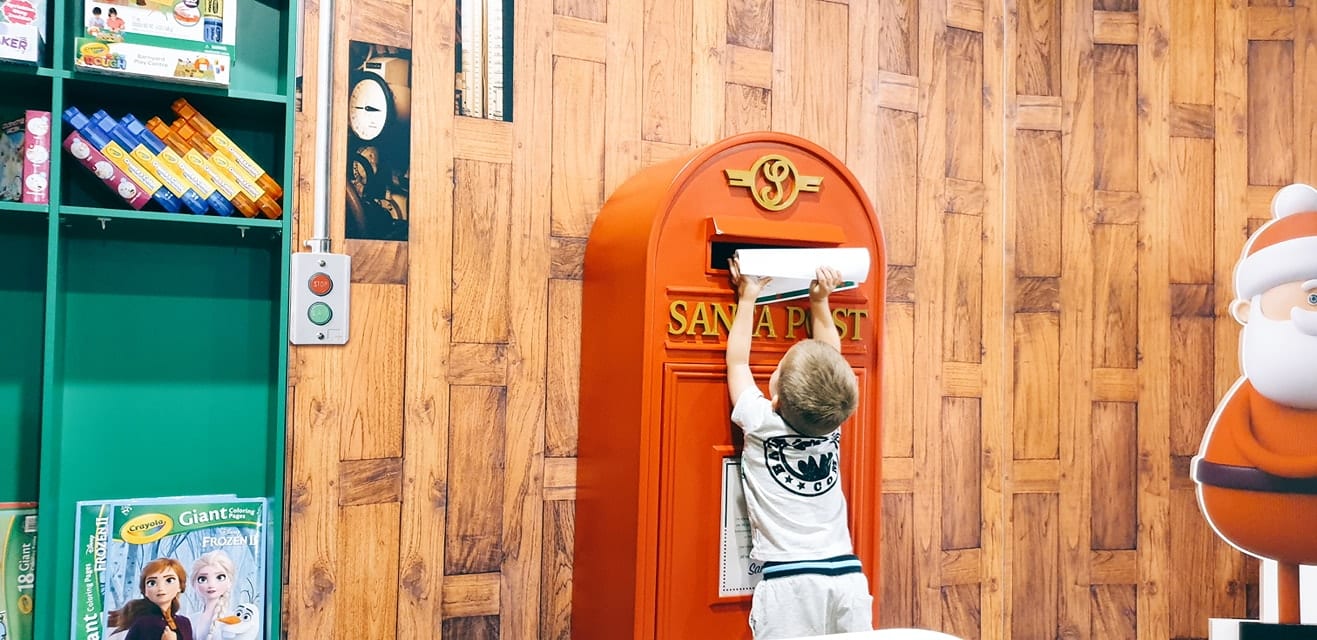 A Nerf shooting challenge!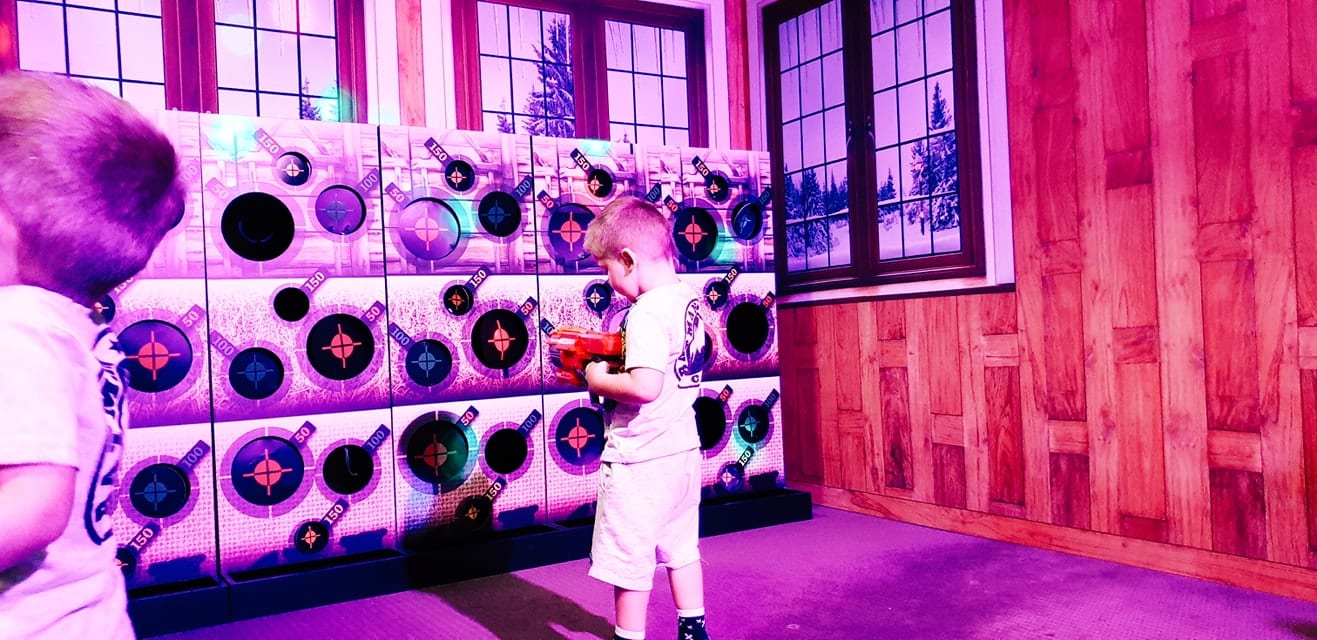 A chillout zone where you can watch Christmas movies.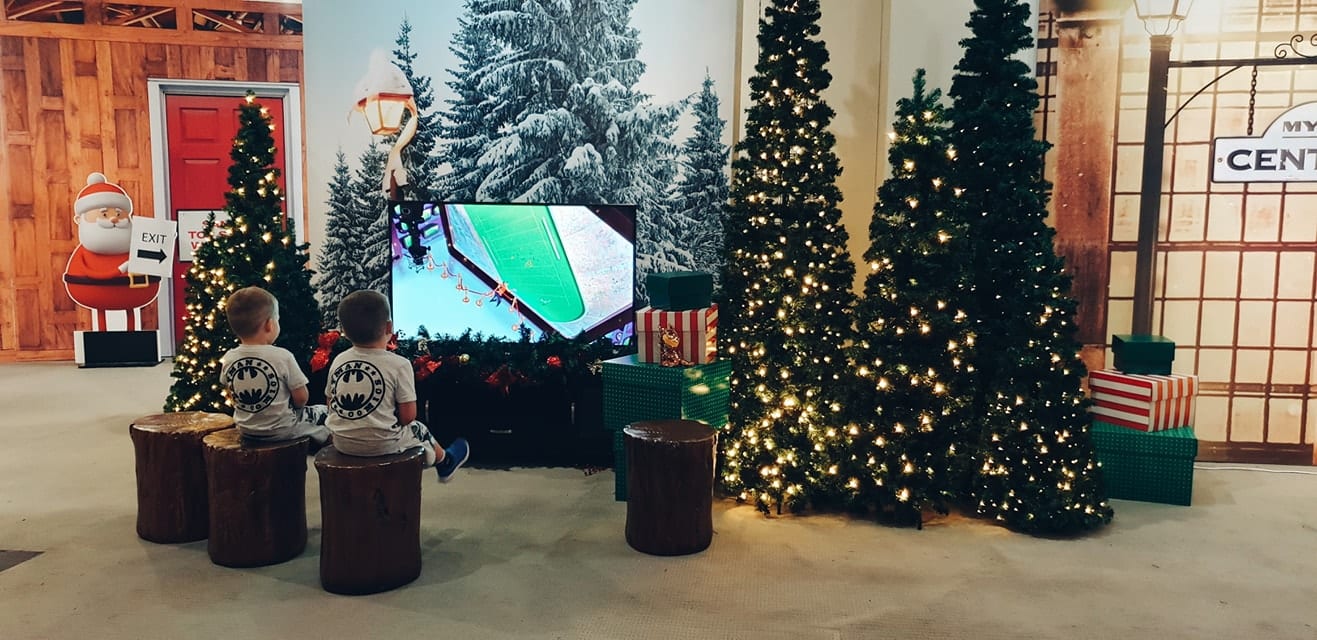 And a virtual reality game you can play on your mobile or iPad, where kids can take a photo with Tilly and Flash, take Christmas selfies and take part in a snowball challenge – my toddlers were a little young to understand how to play, but I know my 9 year old would have loved it. The app is available free from the App Store & Google Play.
After partaking in all the activities, we went to the photo collection area to view our photos, packages start from $25.95, individual green screen photos are $19.95.
Come visit Myer Santaland for that magical Christmas adventure. It is located on the 3rd floor. Book online to avoid the queues.
Myer Santaland trading hours:
Saturday 18th November to Saturday 24th December.
Monday-Thursday 10.00am – 4.00pm
Friday 10.00am – 9.00pm
Saturday 10.00am – 5.00pm
Sunday 11.00am – 5.00pm
Visit www.myer.com.au for more information.
Find more places to visit in Perth this Christmas