Take a trip back 100 years in time at Kalamunda History Village, in the Perth Hills. I took my seven year old "Little Chef", along with his grandparents, to the open air museum which is located right in the centre of Kalamunda town. It is the largest museum of its kind in Western Australia and gives you a unique taste of what hills life was like a century ago.
We paid a very reasonable admission fee at the Zig Zag Cultural and Tourist Information Centre next door. For the four of us it only cost $20. At the History Village you can explore a number of original buildings, vehicles and machines from a time before no TVs, no smart phones, no computers and NO running water! Life was definitely a lot harder back then.
Many of the original buildings were relocated to this site of the former Upper Darling Range Railway Station from the Kalamunda area in the 1970s. There's so much to look at – Little Chef didn't know where to start! The Train Station (1903-1927) was built to service the Zig Zag line.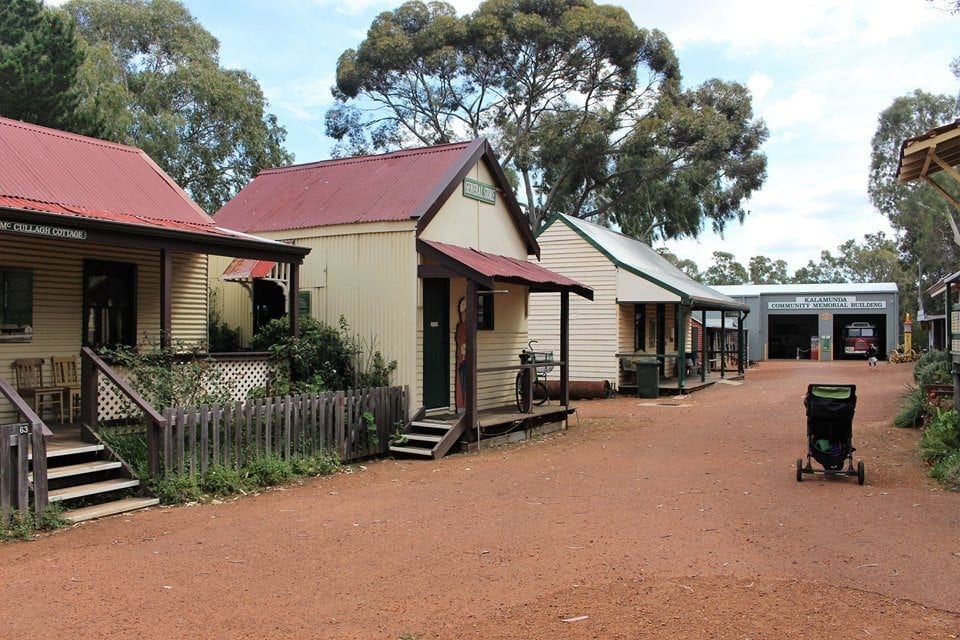 Siting proudly at the platform is a Locomotive G118. This steam train was the type used on the Kalamunda line, transporting timber from Canning Mills to the Midland Junction, via the Zig Zag. Kids can hop aboard and play at being the engine driver!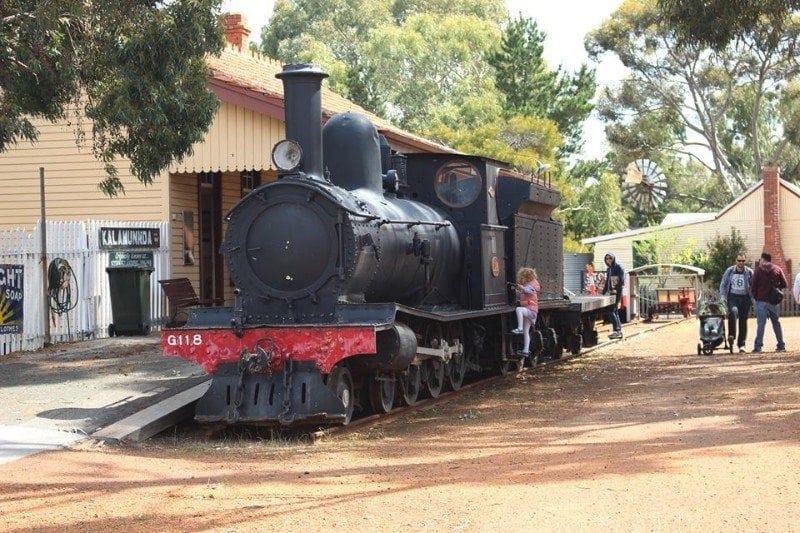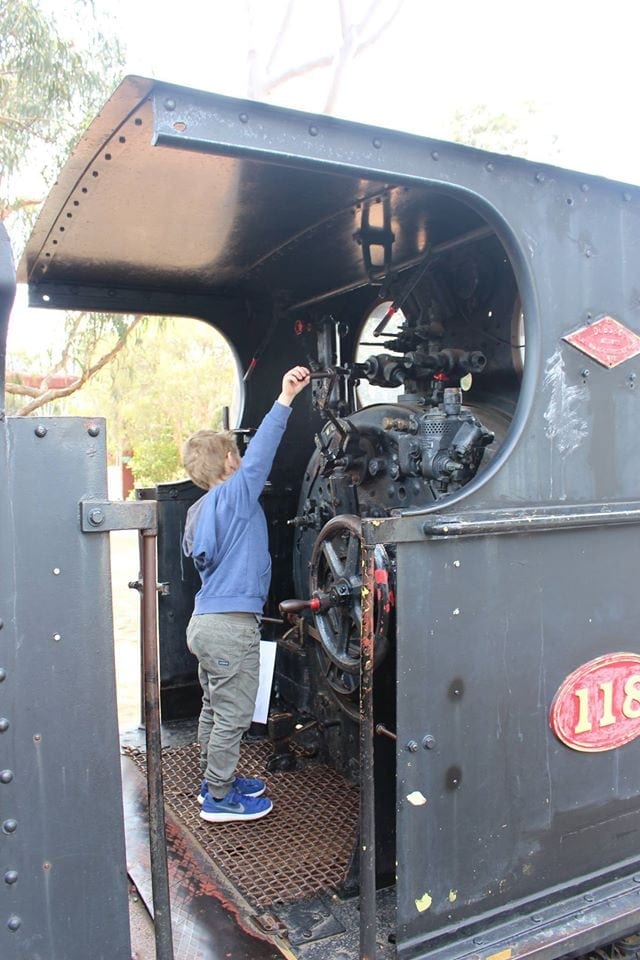 At the Kalamunda State School House (1905-1970), children will be fascinated to see how a class room was set up in the last century and they can sit at one of the old wooden desks.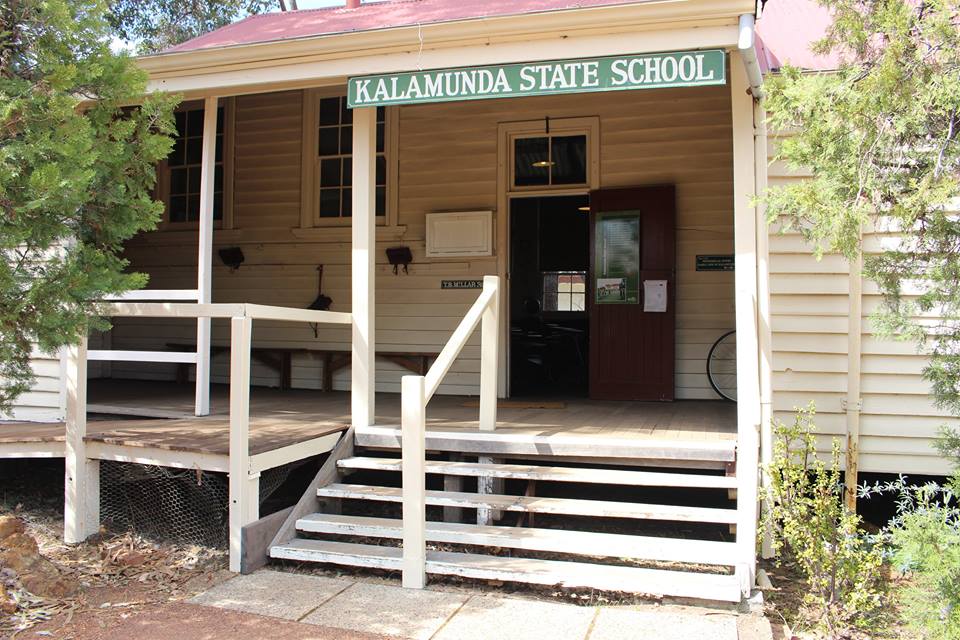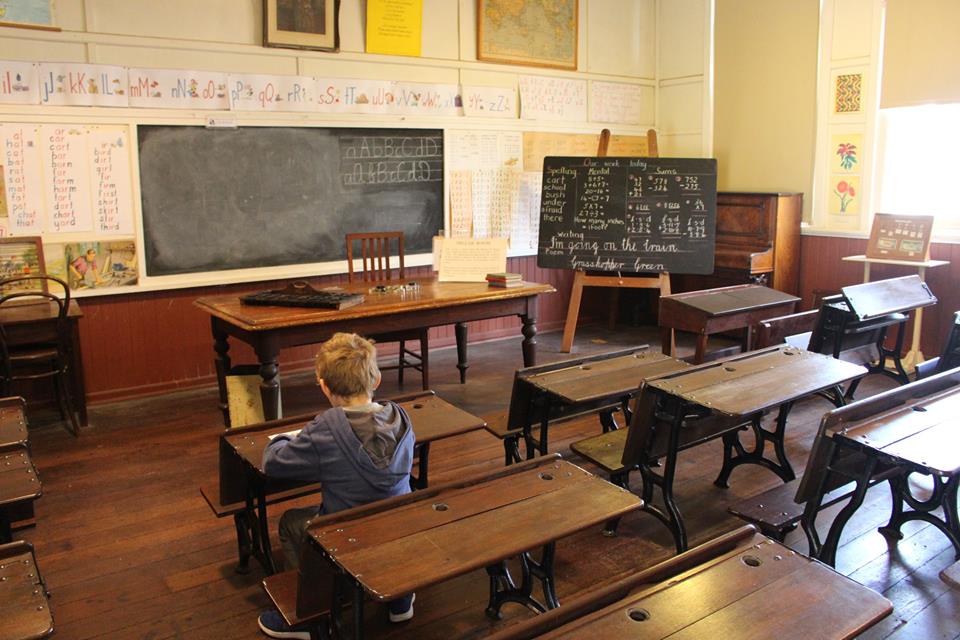 During holidays old fashioned school lessons are held here, in what is a popular school holiday program. Here kids can discover old school yard games like elastics, hopscotch, skipping, hand clapping and all the fun rhymes that go along with them.
At the school house there is also a room with a collection of artefacts. Little Chef particularly was interested in the toys of the time, including billy carts, a very old monopoly set, wooden toys and more. There's even a beautiful giant dolls house, decked out with lots of furniture and dolls, which is a favourite with children.
McCullagh Cottage (1895) is a tiny settler's cottage that you can walk through – it's like walking through somebody's house!
It was home to three generations of the McCullagh family, who were early settlers in the area. It's set up with the furniture and bits and bobs from that era. And it wouldn't be complete without an outside laundry with a copper and mangle and a dunny with a spider and newspaper loo paper!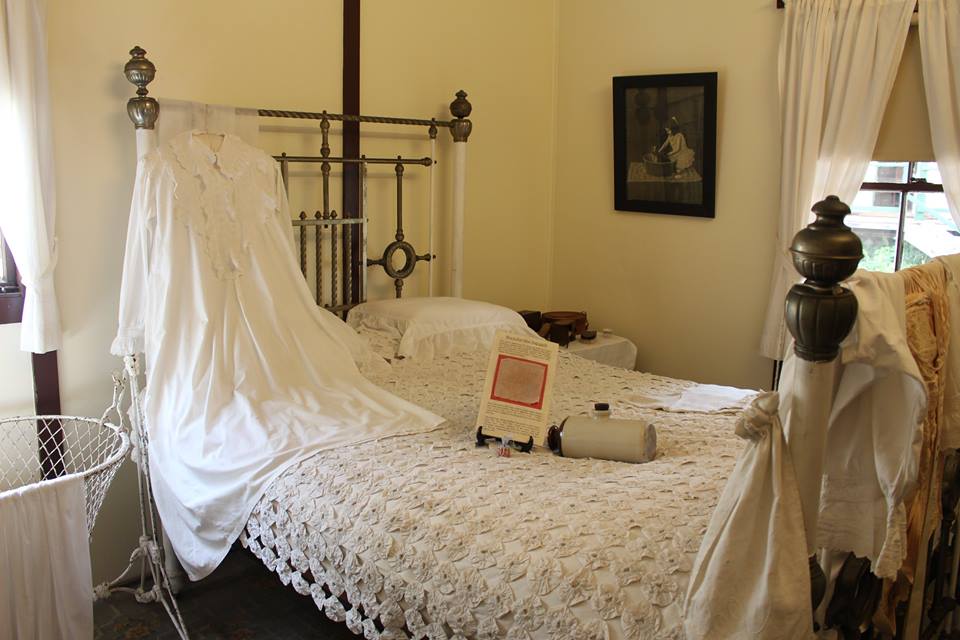 Walking through Chamber's House (1922) you'll notice it's a little bit fancier than the cottage. It depicts a typical pre-World War II home. There's a well equipped kitchen and the posh dining room is set up.
In the Carriage Shed you'll find pre motor car transportation vehicles including horse drawn carriages and a milk cart. There are also vintage trucks, busses and Little Chef enjoyed sitting in the driver's seat of a big old red fire truck!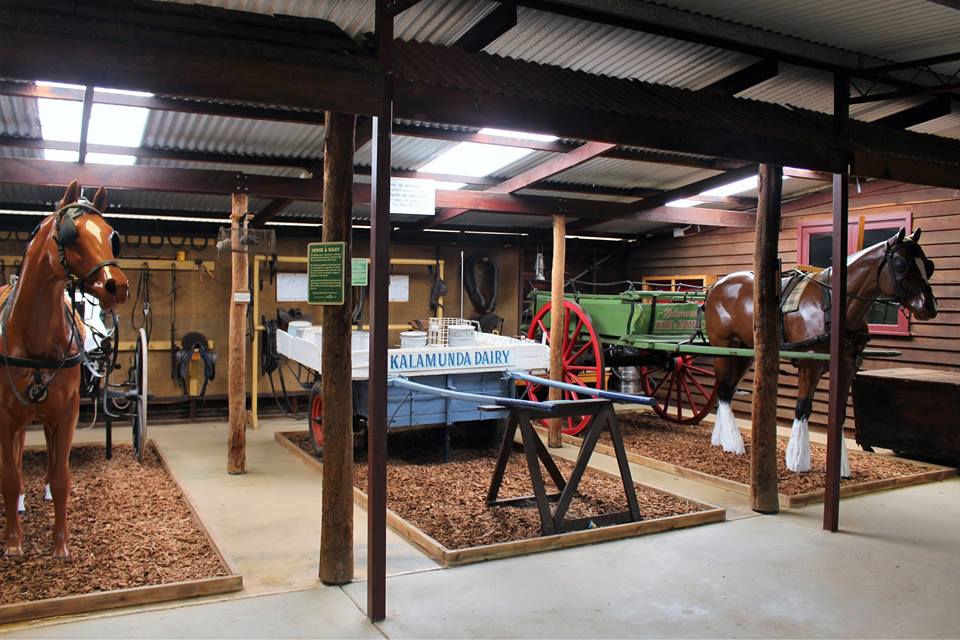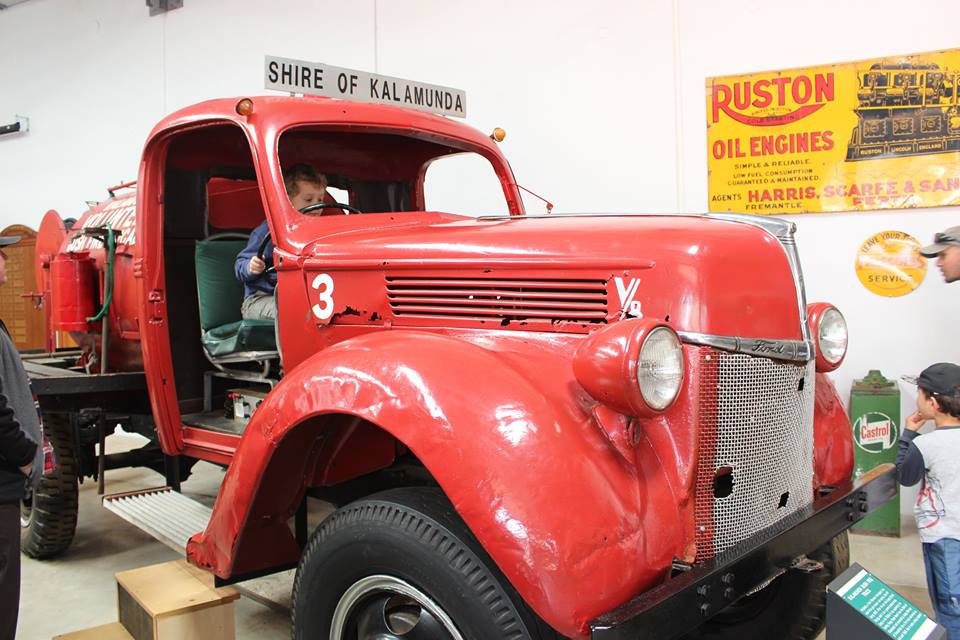 The village is run by volunteers and we were treated to a demo from an 80 year old fruit grading machine in the Orchard Shed. It was a huge contraption and Little Chef absolutely loved piling in the (fake) fruit, which got taken up the conveyor belt, cleaned and then sorted into size. The shed showcases the development of the orchard industry in the district, which is still very important to this day.
The first official Kalamunda Post Office (1921-1972) houses displays on postal, telegraph and telephone services.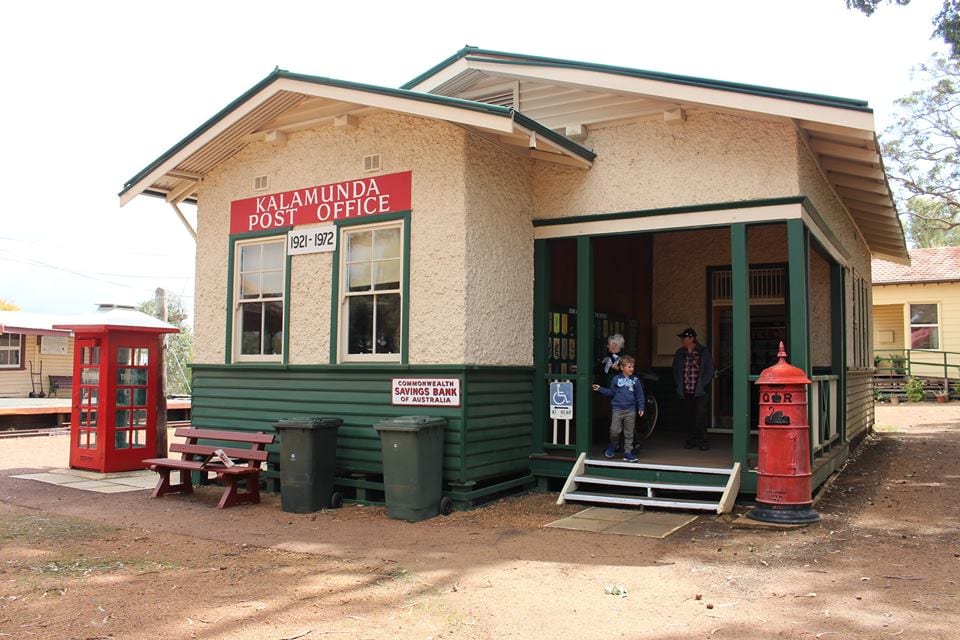 You'll also find the area's original Post Office (1901-1921) which now serves as the village's General Store. There's also a blacksmiths, timber sawpit and much more to discover.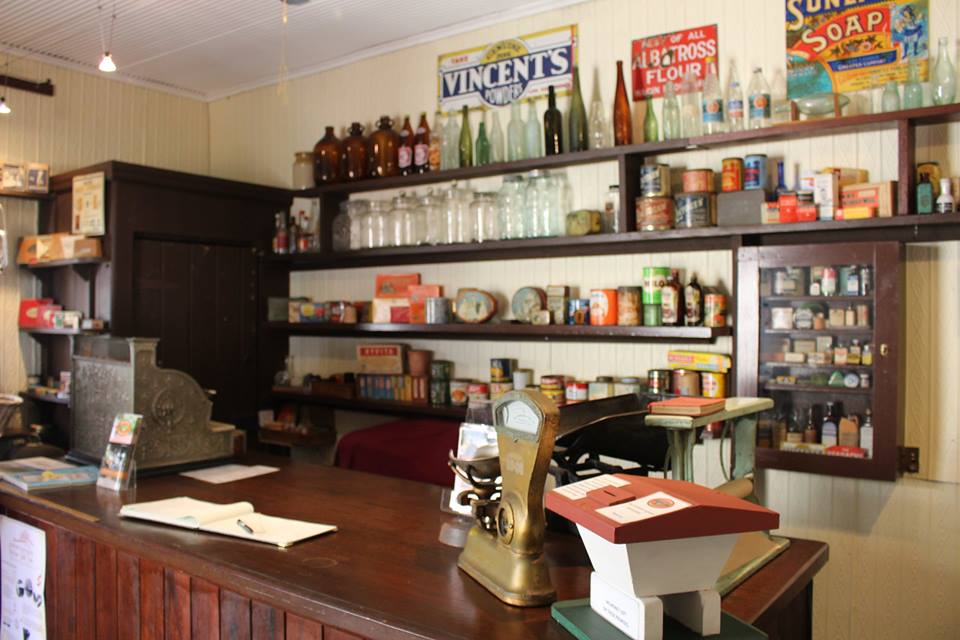 A visit to the Kalamunda History Village is a fantastic insight for children into a bygone time. For us, it was particularly special as we visited with my parents. Many Grandparents enjoy a trip down memory lane, passing on memories to their grandkids and remembering what it was like before the digital and TV age. Kalamunda History Village is well worth a visit!
Kalamunda History Village is open Mon-Wed & Fri 10am-3pm; Saturday & Sunday 10am-4pm. Closed Thursdays.