When city life becomes too much and we're a bit over the indoor playground experience, we love to hit the road and head to Jarrahdale. There is a hidden gem only 20 minutes from Armadale that happily caters to adults and children amidst the beautiful Jarrah forest.
We'd driven past many times before but were initially reluctant to take our crazy children in. The VB sign at the front conjured flashbacks of outback pubs I'd wait out front of, not so appropriate for children.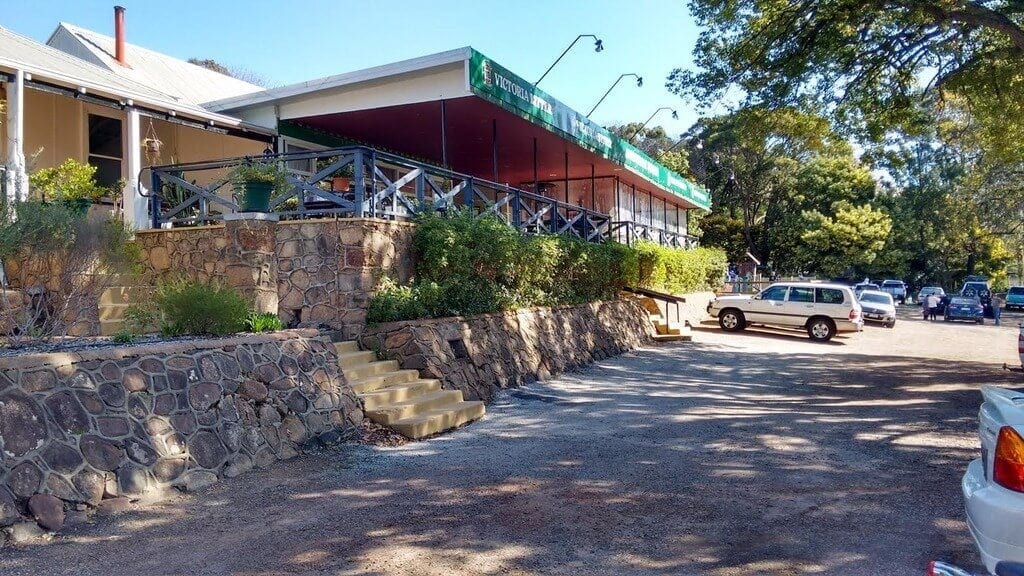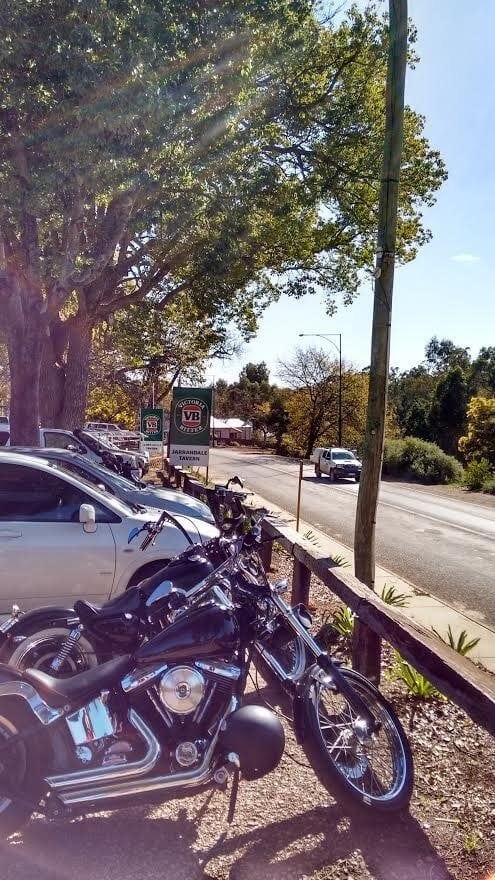 Of course, not at all the case at Jarrahdale Tavern and after closer inspection we discovered a welcoming wonderland of outdoor play equipment, great food and a great country atmosphere full of families and locals.
The kids love it here and the playground keeps them busy until the food arrives. Some of the equipment gets packed up in the wetter months but the fort, swings and open space still provides plenty of fun.
It's a great set up during the warmer months with a few extras put out and the kids have a kick around on the lovely grassed section which is a separate level to the outdoor alfresco, but close enough to keep an eye out.
They cater to all ages, though closer supervision is recommended for littlies as there is often older kids enjoying the area too. It can get warm and obviously the shade moves throughout the day so definitely bring a hat and suncream.
The food is always fresh, tasty and the servings abundant just as you'd expect to get at a country town pub. There is plenty to choose from the seasonal menus and of course plenty on offer at the uniquely crafted bar.
Food and drinks are ordered at the bar which gives patrons a chance to check out the charming refurbishments and get a feel for the mill town pub of old that dates back to 1894!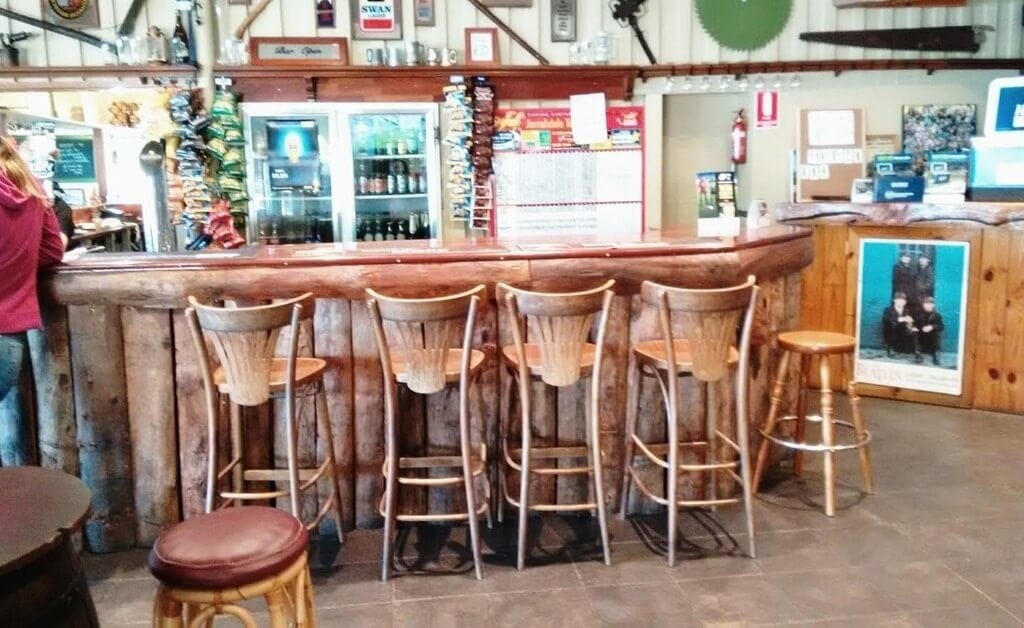 There is plenty of seating for all seasons including the lovely beer garden alfresco area with an outdoor fire pit and an awesome wood fired pizza oven!
The verandahs are closed in and toasty during the colder months and in the actual bar area an impressive fire roars alongside the pool table and a big screen plays sporting matches (which made my sons day as he got to see a bit of the AFL!). They do take reservations and walk ins, though be warned it can get packed, especially on a fine day, so maybe consider booking to avoid disappointment.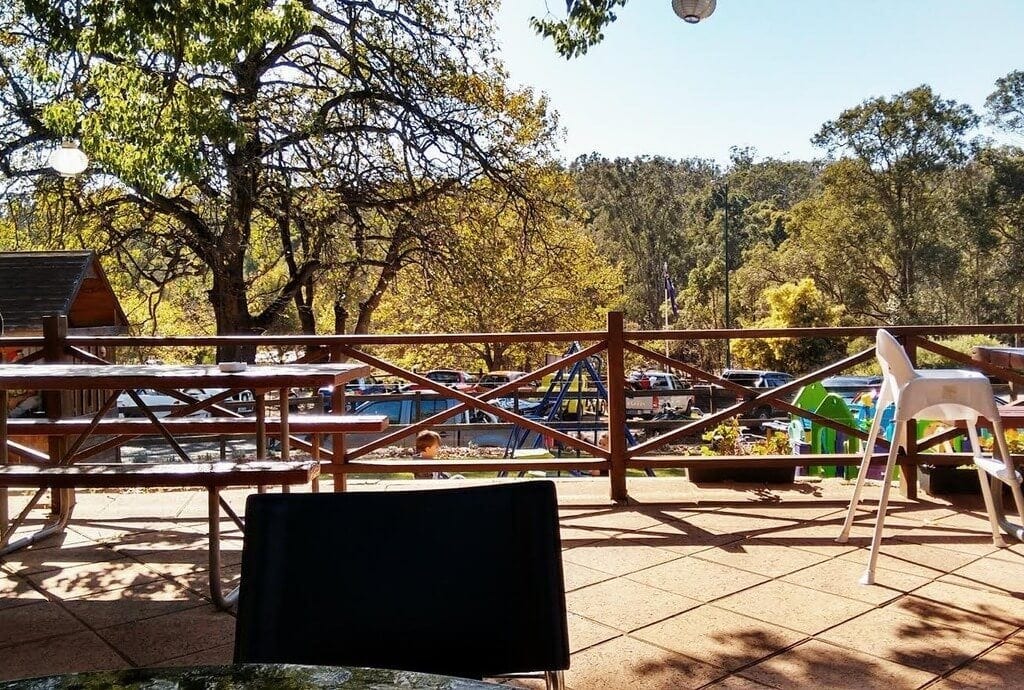 Jarrahdale is one of Western Australia's oldest settlements and is included on the National Trust's Heritage list. It was a major player in the development of WA and is a fascinating historical step back in time.
The Jarrahdale Tavern is a quaint snapshot of yesteryear showcasing beautiful modern facilities and tasty food in a welcoming and relaxed atmosphere.
https://www.facebook.com/jarrahdaletavern1/
Find more family-friendly restaurants in Perth