I recently returned from a girls' trip to Lombok, Indonesia and with direct flights being introduced by Air Asia, it takes about 3 and a half hours to get there.  The popular areas to stay are Kuta (about 30 min south of the airport) and Senggigi (about 60 min north west of the airport).
We chose to stay at the Holiday Resort in Senggigi which didn't disappoint. It's a 10-minute ($2) drive by taxi to Senggigi where there is a choice of restaurants, money changers, spas and shops available.
Holiday Resort is all that you need for a great resort style family holiday. There are 2 pool areas so plenty of space for parents to chill around the pool while the kids swim.  There is also a swim up bar located in each of the pool areas and you can order food and drinks poolside.  There are a number of room options located within the resort, with 2-bedroom apartments for families.  The only trouble is that these rooms are located across the main road from the resort.
The resort is located right on the beach with amazing beach views.  There are several restaurants located on the beach, including within the resort, so there are many lunch and dinner choices.  Breakfast was included with our ocean view room, with several breakfast options available.
The resort has a number of activities available, there are pony rides, fun games and an opportunity to release baby turtles.  We did the turtle release which was a pretty special experience and definitely one for the kids.  There is a kid's club at the resort, but it would be best suited to younger kids. Along with a small playground, there is table tennis, life size chess and a tennis court.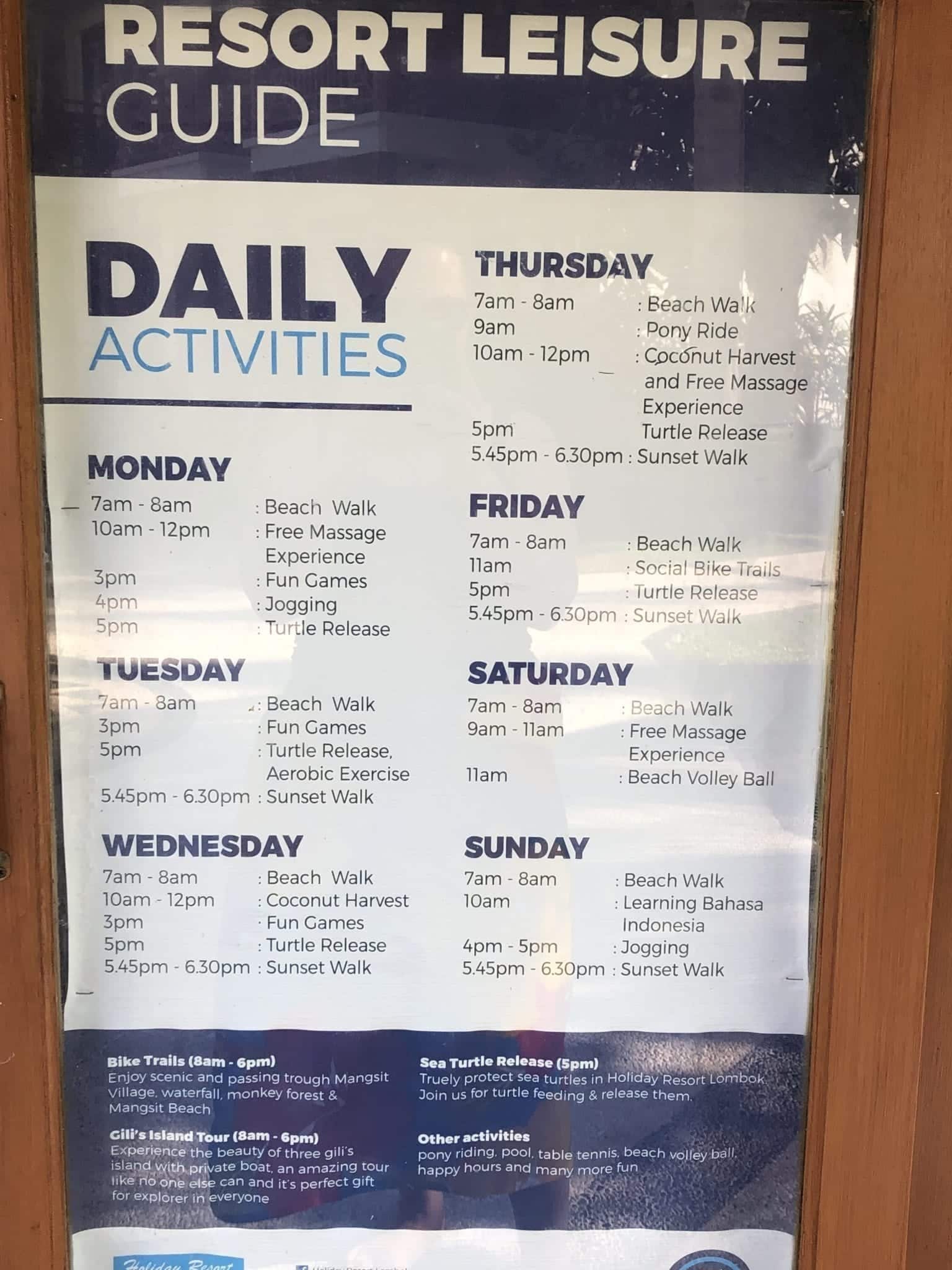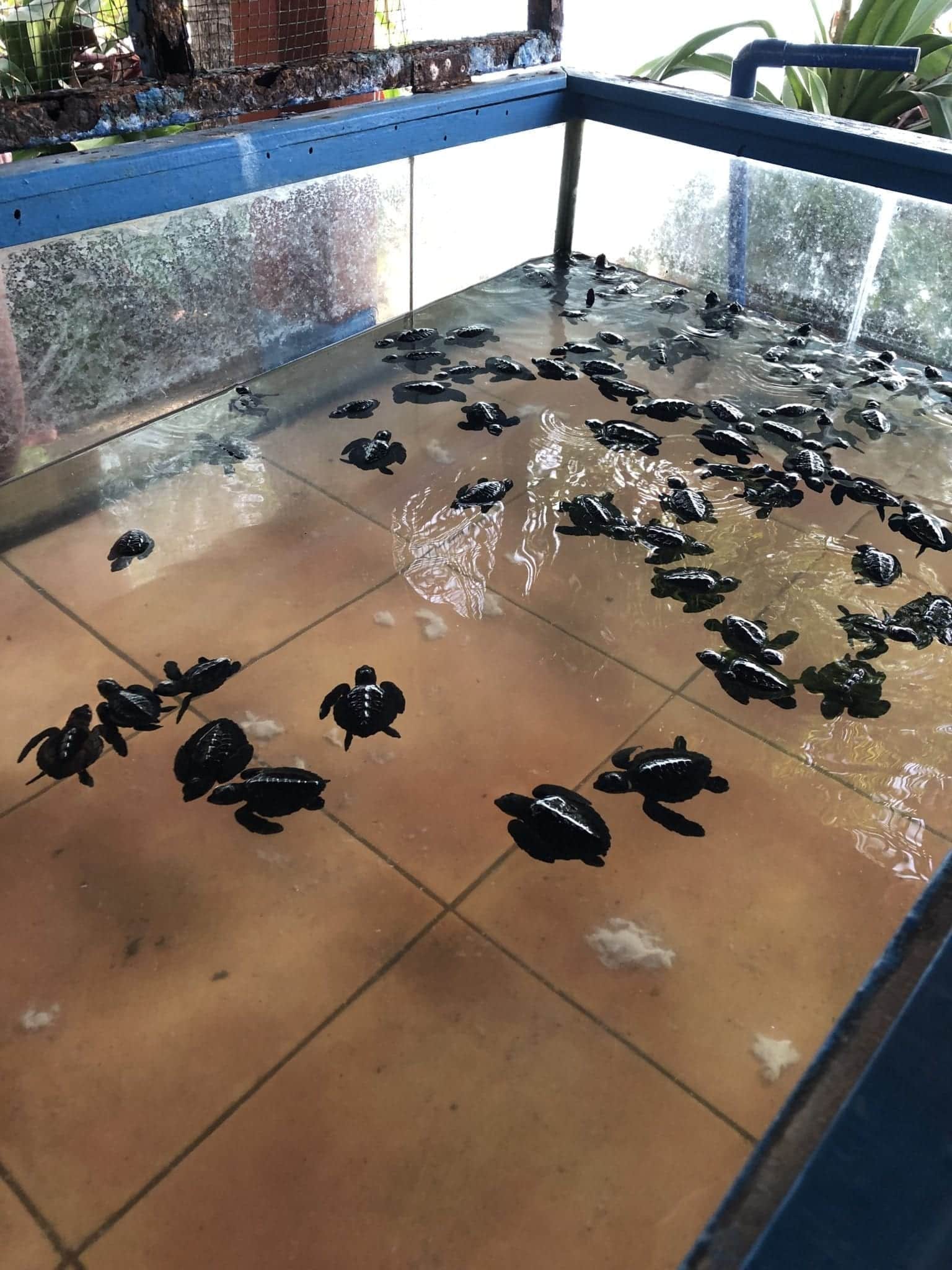 We did a day trip to Sendang Gile Waterfalls, situated in the North of Lombok.  It's around a 2-and-a-half-hour trip from the resort but the waterfalls are beautiful.  There are helpful guides to take you to the waterfalls and the whole trip can be organised through a private driver who waits while you're walking to the waterfalls.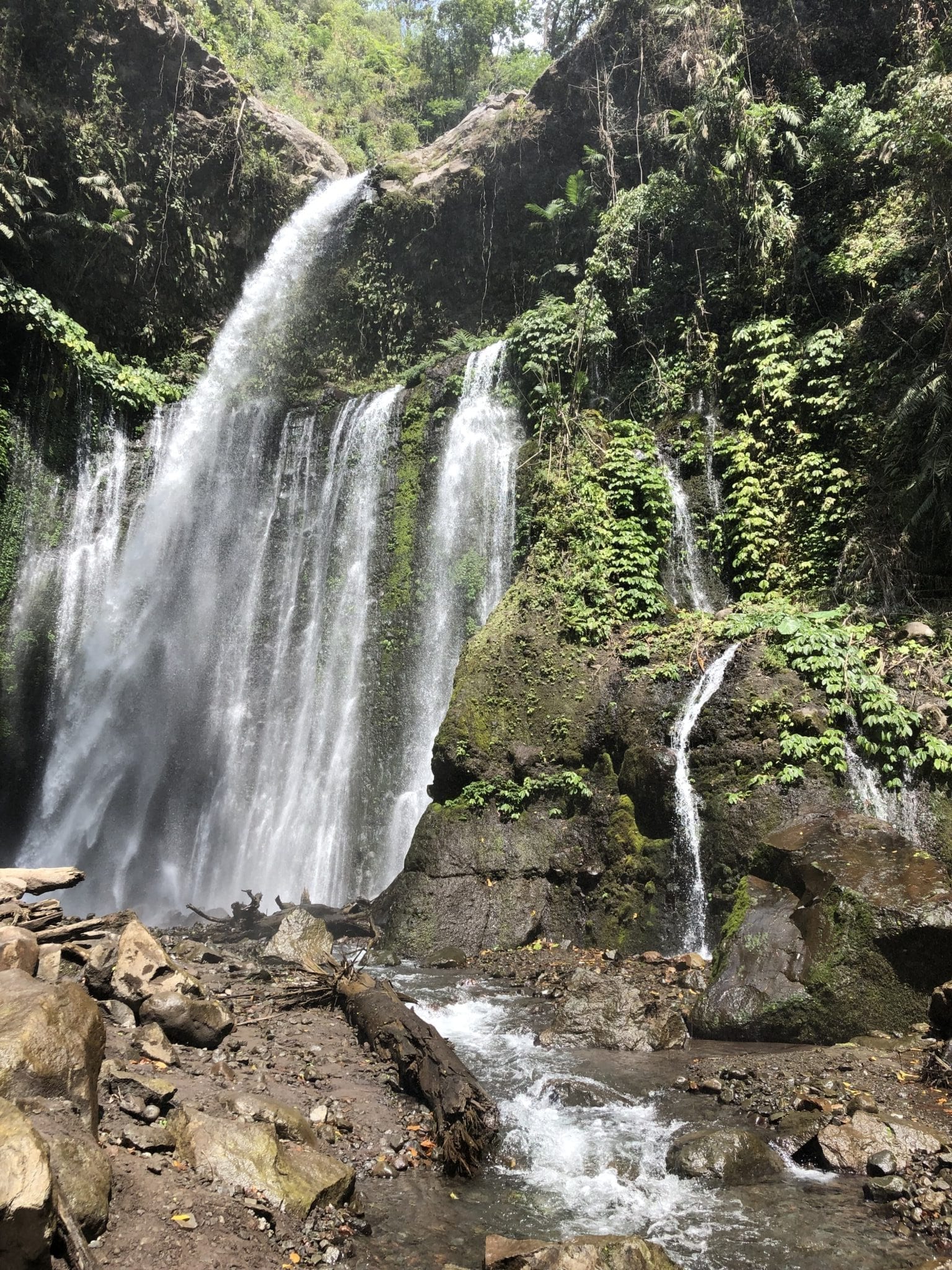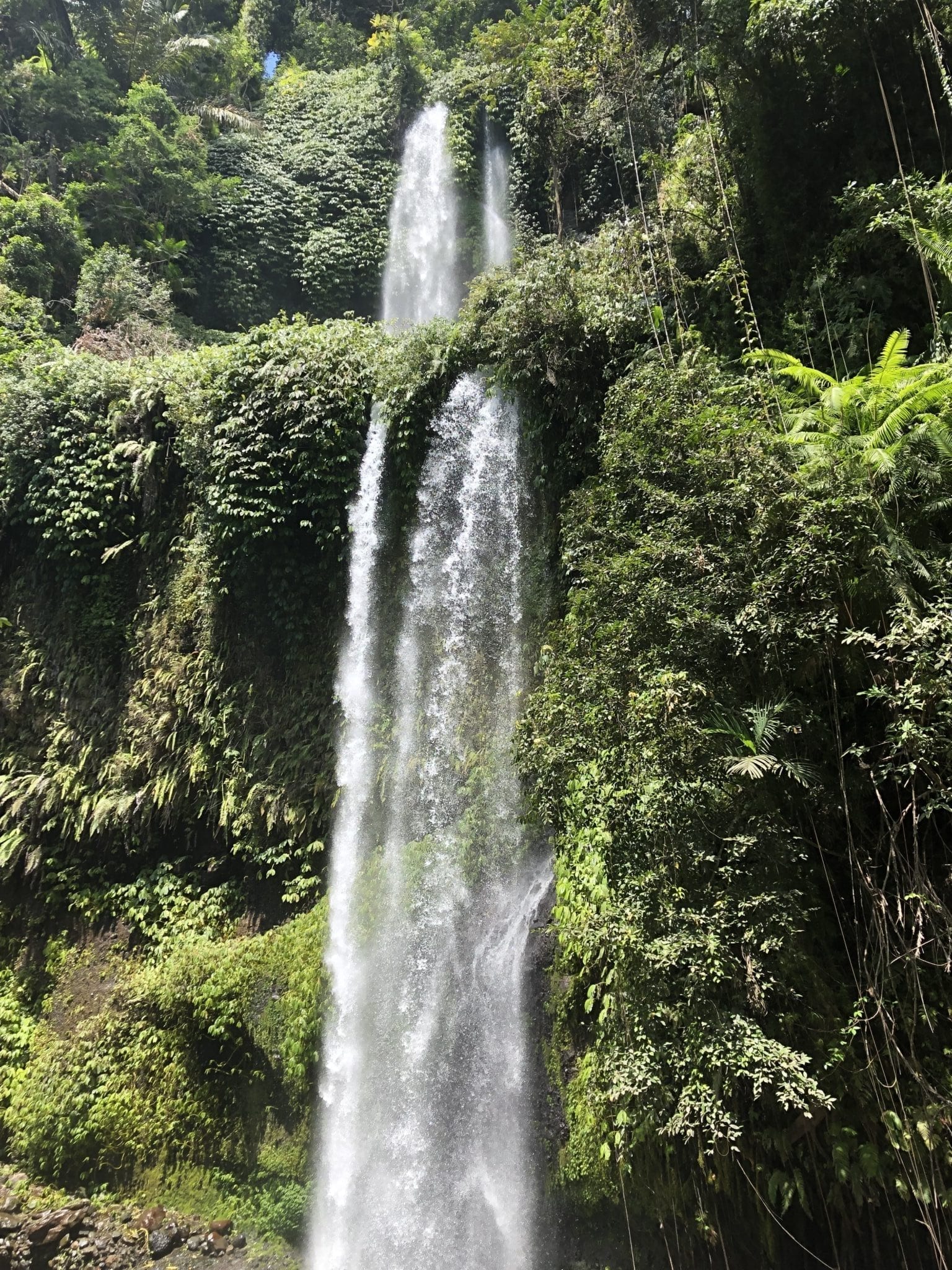 Another day trip we did was snorkelling the Gili Islands. We took a 'glass bottom' boat (which was only really a glass bottom window on the boat) to Gili Meno where the underwater statues are. This is an amazing sight, definitely worth the visit. Next we went to snorkel with the turtles and this was equally amazing. We then went to have lunch on Gili Air but didn't go to the coral reef after as we were all feeling a little queasy from sea sickness.  There are many boat tours to choose from it's easy to see what's best suited to your family.
The website for the resort is https://www.holidayresort-lombok.com/ and there is a group on Facebook, Loving Lombok, that has so much information to help you plan your trip.