One of my must-visit kid-friendly wineries in the south west is Happs. The wonderful winery is found in native bush, just south of Dunsborough. This laid back spot is not only home to some of my favourite drops, but it has a pottery with some stunning pieces fired right here in the Happs kilns.
Their rustic cellar door, built from hand-made mud bricks, fits in nicely with its natural surrounds. The staff are friendly, and know all about wine.
Whatever your favourite type of wine – sparkling, sweet, dry or even preservative free – you'll find a bottle or 6 to take home to your wine rack! I enjoy their sweet roses, sticky fortis, as well as their award winning Merlot. To be fair, I've never met a bottle of Happs I haven't liked.
If you're looking for a gift or love a gadget – there's lots of wine accessories available for sale at the cellar door. You'll find a small art gallery, displaying works of local artists too.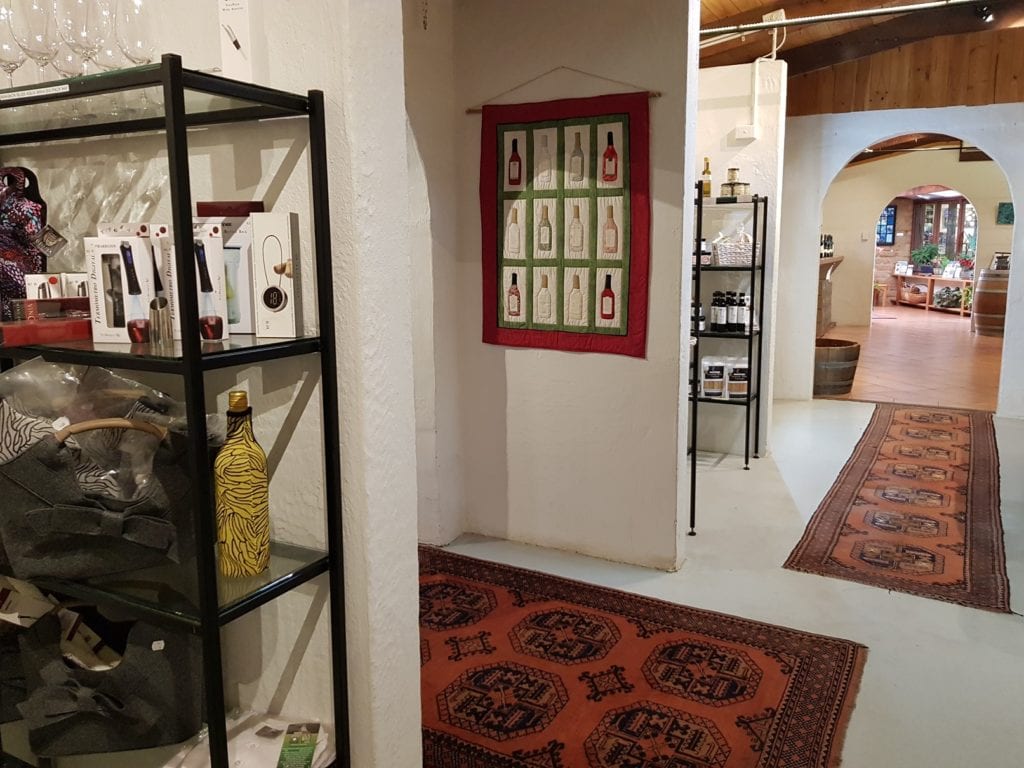 I do love a wander around the pottery. Here there's many beautiful clay creations, as well as locally made crafts and jewellery. You may be lucky and catch a "potter or artist in residence" and see the artists at work, producing pots and paintings. Little Chef loves art, so he loves to have a look about.
This was my favourite piece – so pretty!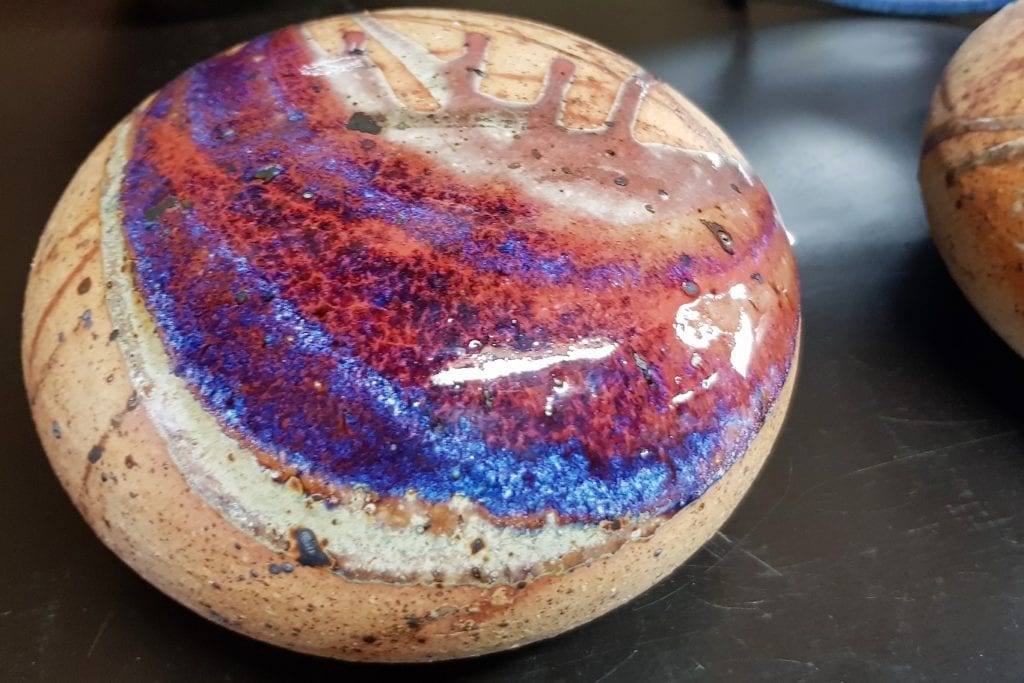 We also found their resident cat sunning itself on the balcony. Be wary if you have young children, as the cat is known to be a little grumpy!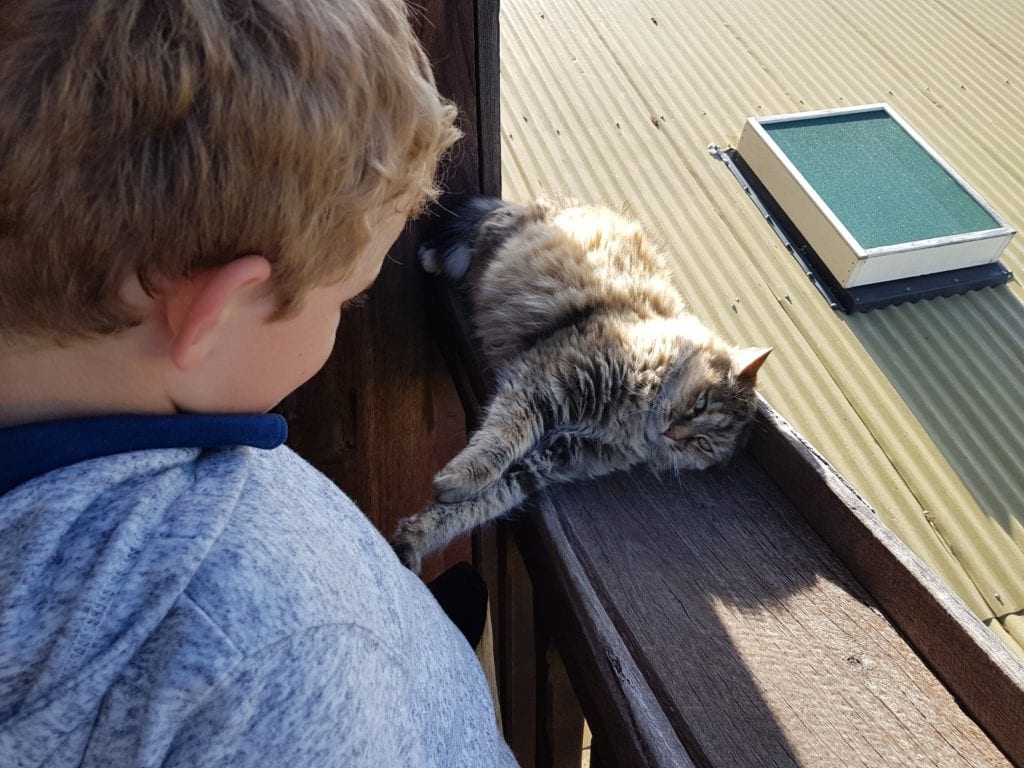 While kids will be under strict "no touching" orders in the pottery, outside there are vast lawns to run and play.
There is a jetty-style play structure with wobbly bridge which kids are sure to enjoy climbing on.
Inside, there is a kiddies table with some blocks and books to keep little ones occupied while you enjoy a wine tasting.
The courtyard off the pottery is absolutely stunning and so full of bright, vibrant flowers.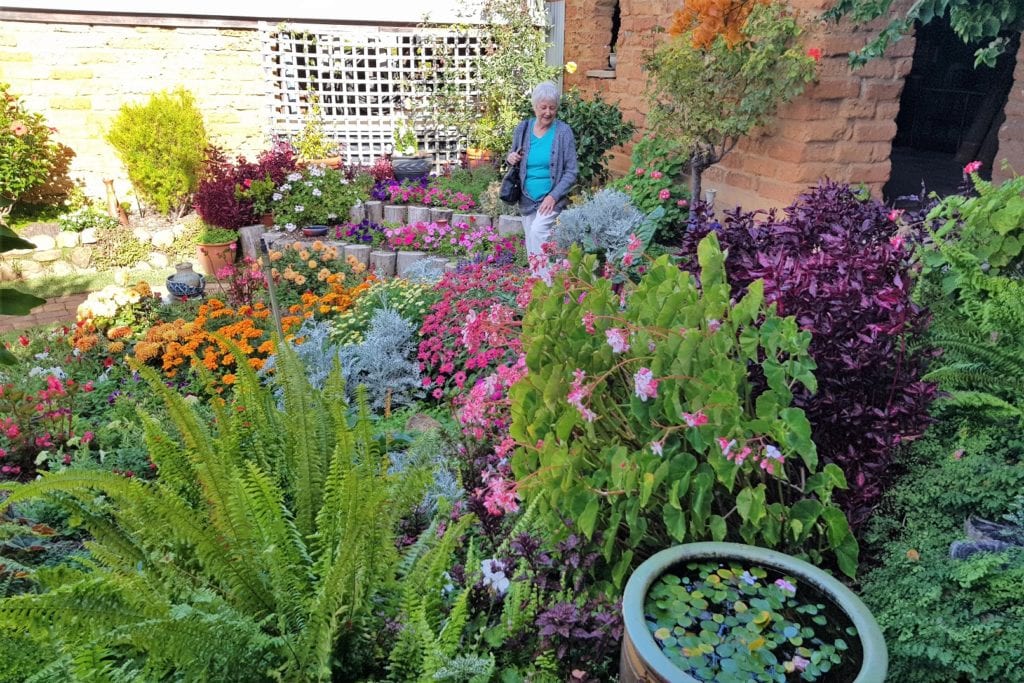 Happs doesn't have a restaurant or café. Instead, they offer something a little different. You can "build your own picnic" to enjoy with a glass of Happs wine. Choose from a taste bud tempting range of local cheeses, olives, cold meats, dips, relishes, crackers, bread and more. Pop that in a basket and eat picnic-style on the lawns of the amphitheatre, outside at a shaded table, or inside if it's a rainy day.
If you're after a non-alcoholic beverage, there is a tea and coffee station in the Pottery, where you can make your own cuppa for $3. Biscuits are also available.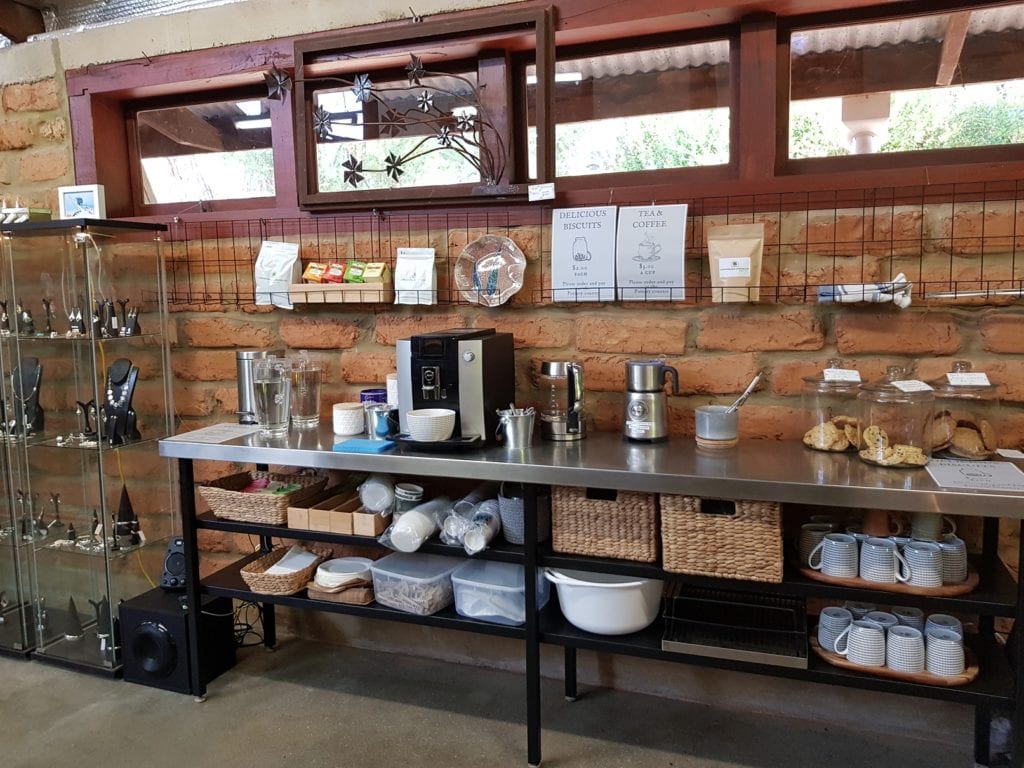 Happs is a great winery and cellar door to stop at on a drive in the Dunsborough area and good news – it's just a 4 minute drive from Simmos Ice creamery too!
Find Happs at 575 Commonage Rd, Dunsborough.
Find more family friendly things to do in the Margaret River region here.