Elevated Grounds Coffee House – Found on the main street in Kalamunda is the kid and dog friendly Elevated Grounds Coffeehouse. This is a favourite of ours as the staff are friendly, the food and coffee is good and the play area keeps Miss 3 entertained every time we go.
There is plenty of seating available indoors or outside and enough room for a pram. We usually sit inside close to the play area so we can supervise Miss 3. The play area is small but has a range of toys, some books and puzzles. The favourite every time we go is the rocking aeroplane. There are a number of high chairs available if required.
If you do prefer to sit outside they have a couple of options. High benches and bar stools type seating at the front of the coffeehouse.
Or there was are seats down the side of the coffee shop. Along the side there was a help yourself water station and some little plastic chairs for children. Further down between the seating was a kids size picnic bench.
There is no kids menu as such but they are always very happy to adjust menu items to suit kids. We were there mid morning this visit so had a mix of coffee and cake and breakfast. Miss 3 had poached eggs, her brother pancakes and a milkshake and I had banana bread and coffee. You order at the counter and the food is being ugh to your table. We didn't have to wait long for our meals and drinks to come.
As well as the menu items there is always a good choice of cakes, biscuits, rolls, quiches and drinks etc in the cabinets. They have gluten free cake and bread options available too.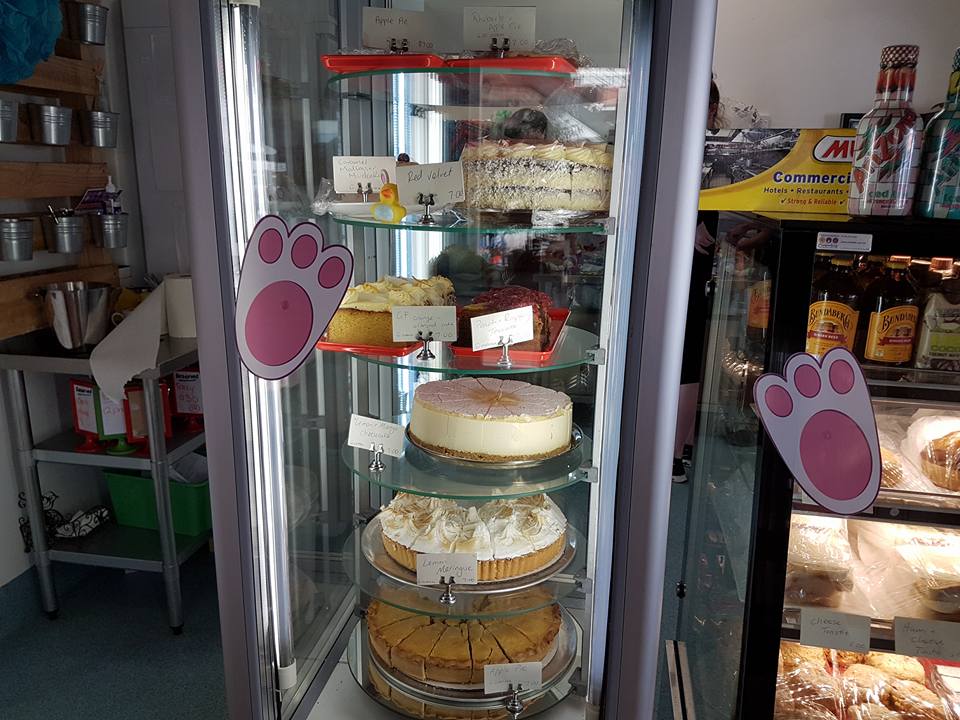 As you walk in there is a bright blue wall that has a number of smoothie, juice, coffee, tea and special options.
Elevated Grounds Coffee house is a great kid friendly option for coffee, breakfast or lunch when in Kalamunda. Why don't you combine this with a play in Stirk Park which is only a short walk away.
22 Haynes St
Kalamunda
https://www.facebook.com/ElevatedGroundsCoffeehouse/
Find more family-friendly restaurants in Perth